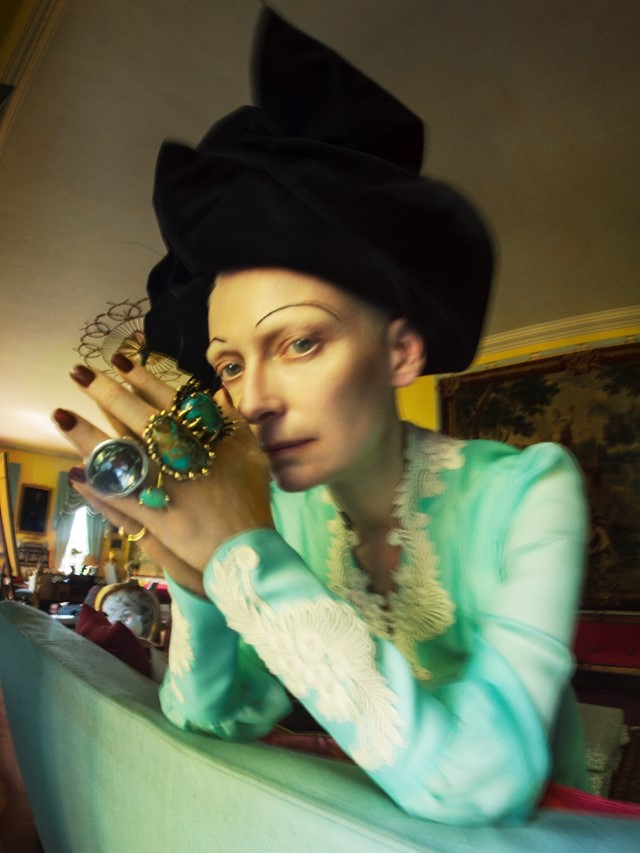 By the year 2025, sustainable purchases will account for up to 30% of all fine jewelry sales, as reported by McKinsey. Younger consumers don't even consider supporting brands that don't prioritize environmental responsibility and display transparency, and they are keen on making a positive difference to the Planet with every purchase. Luxury shoppers wish to wear high-end designs while assuring themselves that their sartorial success has not come at the expense of the environment, children, or animals. Below are just three of the many top designers who are marrying ethics and great design to perfection.
Jessie Thomas Fine Jewelry
Jessie Thomas, a goldsmith and designer based in London, has an undoubted penchant for perfection. Each of her pieces boasts a simple design that belies the complex technicalities involved in its creation. Her brand puts sustainability at the forefront, using recycled gold, conflict-free diamonds from Botswana, and (in some cases) old, cut diamonds. She designs pieces in both classic and novel styles, using shiny and matte metals. If you have ever asked yourself the question, "Can designers and artists achieve true creative freedom and stay true to their ethical morals?" take note. Tim Ingle co-founder and director of fine jewellery specialists Ingle & Rhode answers: "Yes, absolutely. Ethical sourcing is about two things: first, knowing where your raw materials come from, and secondly, knowing that they have been produced in a socially and environmentally responsible way. If you don't know the former then you can't know the latter, so traceability is absolutely essential. However, neither of these things constrain creative freedom. Ethically sourced gold does not allow for less creative freedom than dirty gold, mined by children using toxic chemicals like mercury."
Alexandra Hakim
Nature lovers who are into unique designs inspired by the beautiful forms of plants and animals are going gaga over Alexandra Hakim: a brand that follows a zero-waste principle and that recycles and upcycles old materials into brand-new designs. Hakim's collections seek to tell stories. For instance, her freshwater pearl collection, No More Fish in the Sea, aims to bring light to the problem of pollution in our oceans and seas. The collection Pyromania, meanwhile, uses burnt matches and candle wicks to transform what seems like waste into treasured pieces of jewelry. Citric Acid is another fascinating set of items that salvages the leftover waste of citric fruits to turn them into asymmetric pieces that exude a zest for life and natural beauty.


Washed Ashore
As its name might suggest, this brand was founded to defend the ocean and its delicate flora and fauna. Its aims additionally extend to bolstering the community, fostering education, and empowering people. Absolutely all its designs are made with recycled gold and silver, in order to reduce the consumption of water and the pollution caused by mining. Gemstones and diamonds are all 'post-consumer'. That is, they are extracted from vintage jewelry items and given new life via new designs. Using pre-loved stones not only minimizes greenhouse emissions but also evades the social and environmental burden caused by obtaining, processing, transporting, and cutting new stones. The brand also upcycles abalone shells, obtained from a farm in Phuket. These shells are a by-product of the food industry, and they are normally thrown away. They have a unique beauty that dazzles with color. Washed Ashore also creates pieces with Japanese Akoya Keshis, which are the by-product of the pearl industry. The company offers full traceability, fully recyclable packaging, and offset shipping policies.
Fine jewelry firms from across the globe are proving that creativity and sustainability make perfect partners. Three brands that are shining bright in this respect are Jessie Thomas, Alexandra Hakim, and Washed Ashore. From recycling and upcycling materials to offsetting carbon footprints, numerous initiatives are rising to customers' demands for quality, environmentally responsible pieces.
Categories
Tags