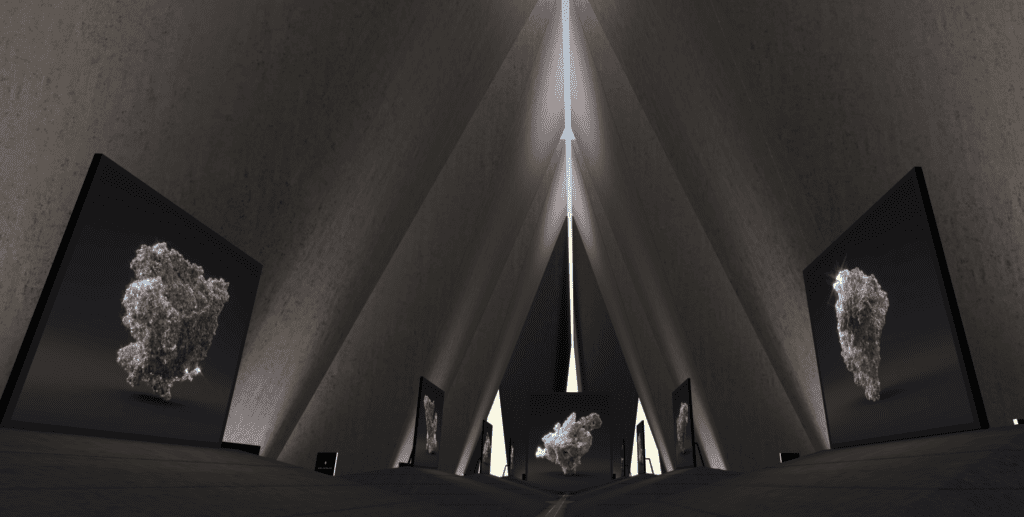 Harry Yeff (Reeps100) and Trung Bao, two of the world's leading vocal experimentalists and creative
technologists have launched VOICE GEMS META-MUSEUM, a new Meta-Museum space to house
and display archive Voice Gems of prominent figures and voices alongside experimental Voice Gems,
investigating vocal phenomenta and technology, generated from anonymous voices, AI-generated
voices, dying languages and voices of critically endangered species.
Voice Gems is an innovative project that allows the voice to be sculpted and preserved as gemstones,
both in digital and 3D forms. Voice Gems have been exhibited at Art Basel Miami Beach 2021; König
Galerie, Berlin; OÖ Art Museum, Linz, and eight gems will be presented at the World Economic
Forum.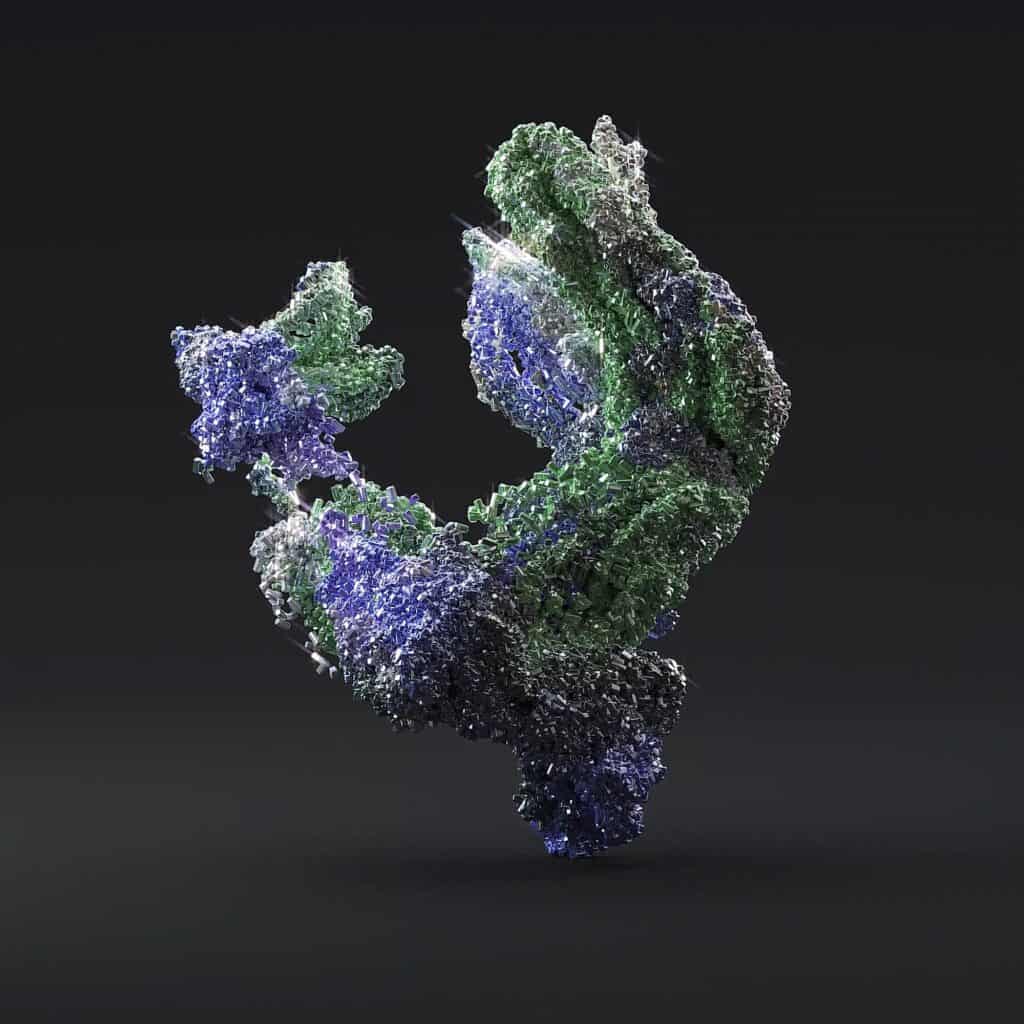 Harry Yeff, who has been visualising the human voice for 15 years, and Trung Bao, a Vietnamese
multidisciplinary artist, can now visualise and preserve sound as unique digital gemstones thanks to
their innovative Voice Gems generative system. Using unique features found in the voice, the colours
and form of the Voice Gems are generated directly from the voice. Yeff and Trung's Voice Gems
system sculpts over 200,000 particles with fingerprint-like voice data.

In 2019 Harry Yeff created the world's first digital sculpture generated from the voices of two lovers.
The work was used as a marriage proposal gift, replacing the traditional diamond gemstone and
offering a viable alternative to an industry historically associated with environmental depletion and
human conflict. Yeff's lifelong collaborations with the world's leading voice artists and academics have shown that voice is mankind's most precious tool and of one of nature's greatest achievements: it is the purest form of self-expression, predating language. Yeff and Trung's multidisciplinary work encompasses AI, VR, and new media Installation. Their ongoing work collaborating with brilliant technologists, engineers, technicians, and academics to actualise artistic representation of voice has culminated in the Voice Gems series: a visually stunning way to inspire dialogues about value and humanity using new media and technology. Yeff and Trung have created Voice Gems using the voices of Ai Weiwei, Felipe Pantone, Reggie Watts, Kenny Schachter, Lily Cole, Klause Schwab (Executive Chairman of WEF), Sougwen Chung, Platon and Herbert W. Franke
About the Artist
Harry Yeff is the founder of R100 Studios, artist and creative technologist specialising in voice technologies. Harry Yeff (Reeps100 ) has been visualising the human voice for 15 years. Harry has the fastest recorded use of the human diaphragm. He has completed three artist residencies at Harvard
University, and has joined the legendary Experiments in Art and Technology program at Bell Labs researching creative applications for A.I. and Machine Learning. Yeff produces work as a response to an ongoing investigation into the evolution of the human voice, art, and technology. Yeff has amassed over 100 million views for his voice-based experimentation on Youtube.
Categories
Tags