Zim-Zum: The Folding World presents, through twelve international artists, a field of possibilities to be unfolded.
There's the spiritual and conceptual richness in the mystical tradition of the Kabbalah, in which creation occurs through the divine or infinite presence folding away from the centre to make space for new worlds – Zim-Zum is the Hebrew term for that contraction; David Bohm's scientific world view, which pivots on how 'unfolded' world which we see is folded out of the broader underlying order; and Gilles Deleuze's related way of undermining the assumption of binaries – such as 'outside/ inside' – which we tend to project onto the world, by proposing that such differences should be viewed more as either side of a fold. 
Those concepts connect naturally to aesthetic concerns: the natural expectation of repetition which is built into the action of folding, leading in turn to multiplicity, and the intricacy which can develop out of that. The formation of folds can be violent or serene; can collapse or create space – even at the same time. And can relate to how we see the world as well as how it comes into being. There can be an implication of unfolding.
Folds can relate to a system or arise from a more spontaneous approach.
So welcome to the fold – with Rana Begum, Jyll Bradley, Sophie Bouvier Ausländer, Helena Goldwater, Zarah Hussain, Tania Kovats, Katherine Murphy, Navid Nuur, Reinoud Oudshoorn, Abigail Reynolds, Simon Schubert, Bridget Smith, Samuel Zealey and Beat Zoderer.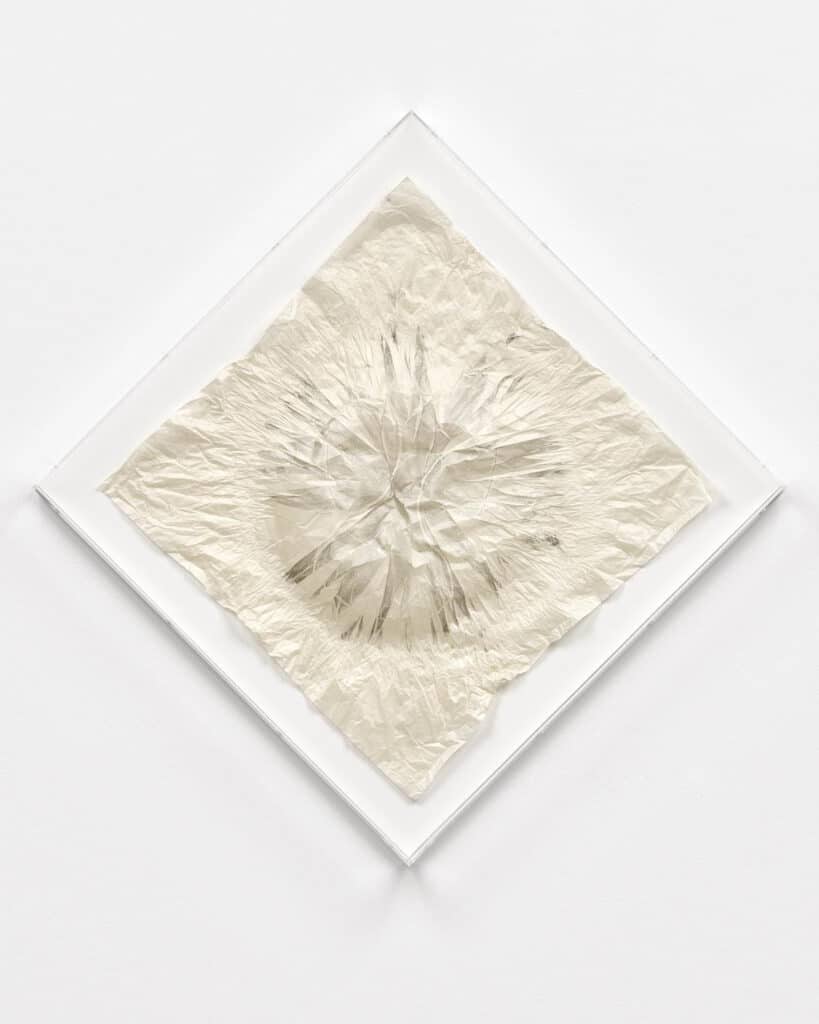 Zim-Zum: The Folding World is curated by artist Jyll Bradley and art writer Paul Carey-Kent. The exhibition arises from their shared interest in the concept of 'the fold' in contemporary art.
Zim-Zum: The Folding World 8th July – 17th September 2022 Opening: Thursday 7th July, 6-9 PM at
Patrick Heide Contemporary Art, 11 Church Street, London
Categories
Tags