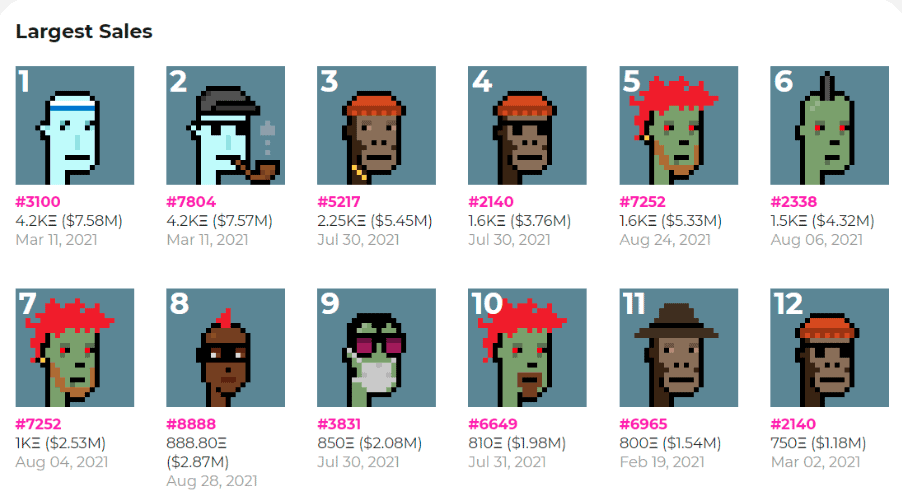 In news that shows the growing importance of the NFT artworld (despite falls in cryptocurrencies) Noah Davis, the man responsible for NFT auctions at Christie's is leaving to join Yuga Labs the company responsible for Bored Apes.
NFT Evening reports that Noah Davis will be joining Yuga Labs as the Brand Lead for CryptoPunks. Noah Davis published a tweet thread about his new position on Sunday, June 19th & updated his Twitter bio.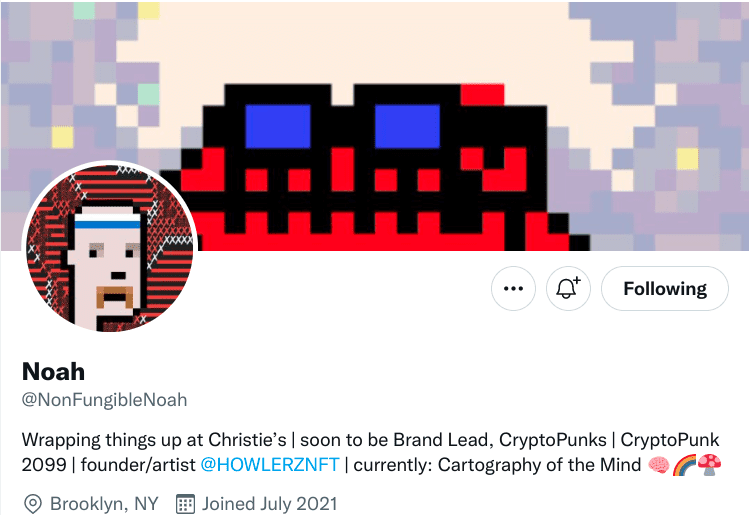 The news is the first real development with the CryptoPunks collection since Yuga Labs bought it from Larva Labs in March. Indeed, Yuga Labs emphasized back then that it would take a cautious approach to CryptoPunks.
Davis stated:
"It's important to confirm what we WON'T be doing… simply put: I WILL NOT F*** WITH THE PUNKS. What does that mean? It means no Punks on lunchboxes or cringe TV shows/shitty movies… no arbitrary rushed utility or thoughtless airdrops. It means if you love your Punk(s) because they are what they are (just Punks) then you and I see eye to eye…"
Categories
Tags