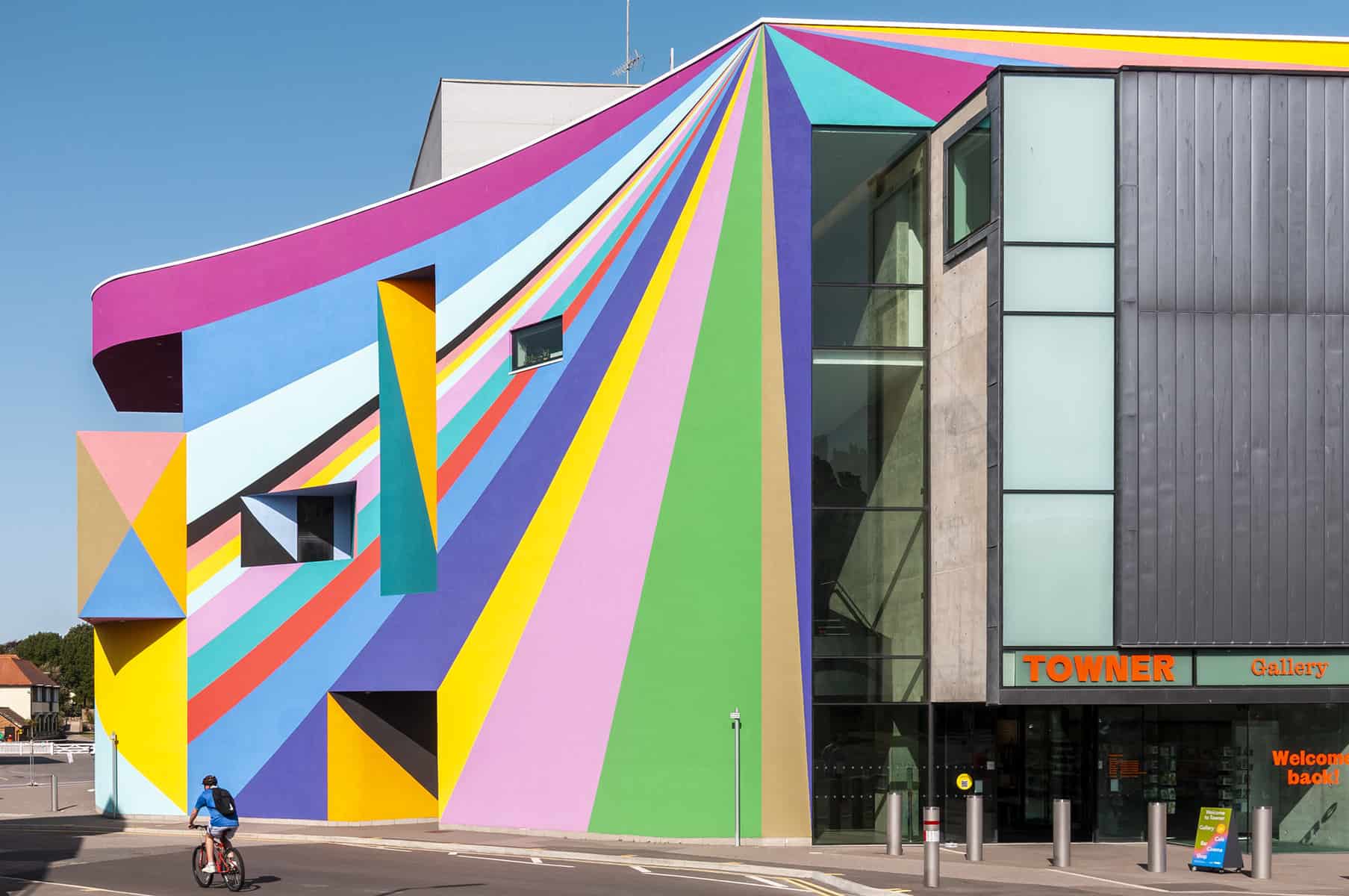 The Turner Prize, the world's leading prize for contemporary art, will be presented at Towner Eastbourne in 2023, as the centrepiece of the gallery's centenary celebrations.
Winner of Art Fund Museum of the Year 2020, Towner Eastbourne is well known for its collection of modern and contemporary British art and award-winning modernist gallery building. Towner also leads a dynamic programme of commissions, acquisitions and exhibitions by some of the most exciting and diverse artists working at all stages of their careers. 
Turner Prize 2023 is part of 'Towner 100' – the gallery's year-long centenary celebration of arts and culture across Eastbourne.  With support from Eastbourne Borough Council and East Sussex County Council, the Turner Prize will bring transformative cultural and social experiences for visitors and residents of the prestigious, popular seaside destination.   
Towner Eastbourne is also currently leading an ambitious culture-led Levelling Up project for Eastbourne that will further reinforce the area's attraction as a major cultural destination internationally.
The exhibition of Turner Prize's four shortlisted artists will be presented from 28 September 2023 to 14 January 2024 with the announcement of the winner on 5 December 2023. 
"We are delighted to announce that Towner Eastbourne will host the 2023 Turner Prize.  It will be a very special moment for our communities and for Towner, and a wonderful centrepiece to our centenary year programme.  The event will not only allow current and new audiences to experience some of the very best in contemporary art in our brand new galleries, but it will also reignite the visitor economy in East Sussex, with events planned across the county as well as across our own town to coincide with the exhibition.  I look forward to welcoming everyone to Towner in 2023 and would also like to thank Tate for this wonderful opportunity."

Joe Hill, Director, Towner Eastbourne 
Towner Eastbourne is the largest gallery in the South East and has recently hosted exhibitions of work from a range of artists including David Nash, Lawrence Abu Hamdan, John Akomfrah, Hannah Perry, Dineo Seshee Bopape, Eileen Mayo, Melissa Gordon, Margaret Mellis, Carey Young and Jananne Al-Ani as well as major commissions by Lothar Götz and Mariana Castillo Deball. This summer from 11 June to 25 September 2022, Towner Eastbourne presents 'A Life in Art' and 'Reuniting the Twenties Group,' two exhibitions featuring over 150 works that showcase pioneering female gallerist Lucy Wertheim's vast contribution to mid-20th century modern art, reuniting works from her collection and telling her own story and that of the artists that she fervently championed.
One of the best-known prizes for the visual arts in the world, the Turner Prize aims to promote public debate around new developments in contemporary British art.  Established in 1984, the Prize is awarded to a British artist for an outstanding exhibition or other presentation of their work in the previous twelve months. The Turner Prize winner will be awarded £25,000 with £10,000 awarded to the other shortlisted artists.
Tate Britain is the home of Turner Prize, but it regularly travels outside of London. In 2022 it will be at Tate Liverpool to mark 15 years since it was first held in the city as part of the European Capital of Culture. Turner Prize has been held in Coventry in 2021, Margate in 2019, Hull in 2017, Glasgow in 2015, Derry-Londonderry in 2013 and Gateshead in 2011.
"Towner Eastbourne is one of Britain's most exciting galleries, with a fantastically diverse exhibition programme and world-class collection of modern British and international contemporary art. We are absolutely delighted that Turner Prize will take place at Towner in 2023 as part of the gallery's centenary celebrations. It marks the first time the prize has been held in Sussex, an area that has inspired generations of artists. Towner's rich history of collecting and exhibiting work by UK artists particularly resonates with Turner Prize's aim to champion the latest developments in contemporary British art, and we look forward to seeing how next year's shortlisted artists will transform Towner's newly redeveloped galleries."

Alex Farquharson, Director, Tate Britain and Chair of the Turner Prize jury 
Turner Prize 2023 Exhibition:  28th September 2023 – 14th January 2024
Award Ceremony in Eastbourne:  5th December 2023, Major highlight of 'Towner 100' Centenary celebrations across Eastbourne and Sussex townereastbourne.org.uk
Categories
Tags