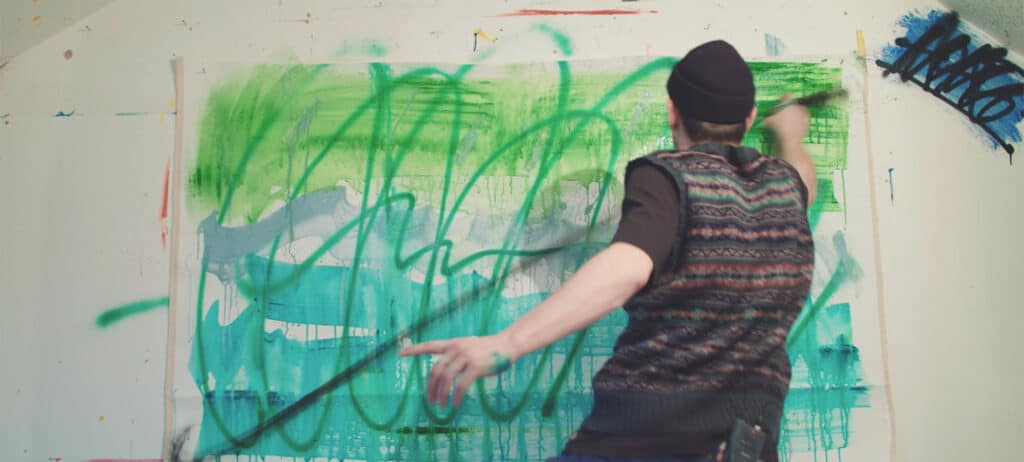 Co-Founded by Aurelia Islimye, the creative force behind avant-garde art gallery Bleur, and design journalist Roddy Clarke, The Crossover Project is bringing together the worlds of art, design and fashion in an immersive exhibition taking place at The Royal Exchange from June 22nd – July 8th, 2022.

Salvaging leftover, surplus and waste materials from design brands, furniture designers, and international fashion houses, they are connecting communities and creatives to contribute towards our fight for a circular economy. The materials have been presented to a roster of exciting, emerging artists who have been challenged to help us envision waste in a new light, transforming the unfamiliar ingredients into bespoke works of art.
With alarming statistics coming to our attention, such as 87% of clothing ending in landfill, 141 million tonnes of waste produced by the packaging industry and 8 million pieces of plastic reaching the ocean every day, The Crossover Project is helping to provide ways in which to alleviate some of this while also raising awareness around such critical topics.
The two-week exhibition will showcase the individual creations allowing visitors to immerse themselves in a sensory art experience while also getting the opportunity to interact with waste stations themselves and create their own unique piece. As part of the exhibition, a two-day series of talks and workshops from industry experts will look at different ways in which the creative sectors can come together to be a positive force for change going forward.
The artworks will also be available to bid on in a silent auction hosted by The Auction Collective, allowing the project to showcase a tangible, commercial solution to the waste issues we face today. A portion of profits from the sale of the artworks is being donated to The Ellen MacArthur Foundation.
Emmanuel Unaji, Nicole Chui, Jemima Sara, Joanna Layla, Eva Merendes, Oscar T Wilson, Sabrina Brouwers, Tyler Watson, and Sophie Rawlingson amongst others.
The Crossover Project Waste Partners:
Georg Jensen, Ron Dorff, Diesel, Elle Decoration, Little Greene, Ultrafabrics, LSA International, Graphenstone, Edward Bulmer Natural Paint, Grain, Elephant Magazine, E.L.V. Denim, Fritz Fryer
Lighting, Naturalmat.
The Crossover Project will be open to the public from 23rd June – 8th July 2022. The Private view will take place on 22nd June (6-9pm). Located on the mezzanine level of The Royal Exchange.
Support for the exhibition has come from established environmental artist David Buckland whose work will be included in the exhibition to help amplify the voices of participating artists.
Categories
Tags