Frieze New York opens this week returning to The Shed for the second year featuring 65 of the world's leading galleries showcasing work from today's most exciting emerging artists, as well the most celebrated names in contemporary art. Alongside the fair's gallery sections the curated program will highlight the non-profit institutions that have shaped the city's wider arts landscape over the past 50 years, paying tribute to their continued groundbreaking work. This year marks the 10th anniversary of Frieze New York.
I am so proud of the galleries and programming that Frieze New York will bring together at The Shed this year, my first as Director. Our participating galleries will, once again, exhibit work by many important voices in contemporary art. In addition, this year's programming extends our reach across New York City. To mark our tenth anniversary, Frieze New York is collaborating with vital, NYC-based non-profits that are also celebrating anniversaries. Their support of emerging visual and performing artists, especially women, Black, and LGBTQ practitioners, reflects the spirit of many of the artists exhibited at this year's fair. The mission of these organizations remains as urgent as when they were founded in the 1970s, and Frieze New York pays tribute to their creative lives.

Christine Messineo, Director of Frieze Los Angeles and Frieze New York.
Galleries
The fair will feature leading local and international galleries showing a range of solo, dual, and thematic presentations by today's most prominent emerging and established artists.
Highlight solo presentations include: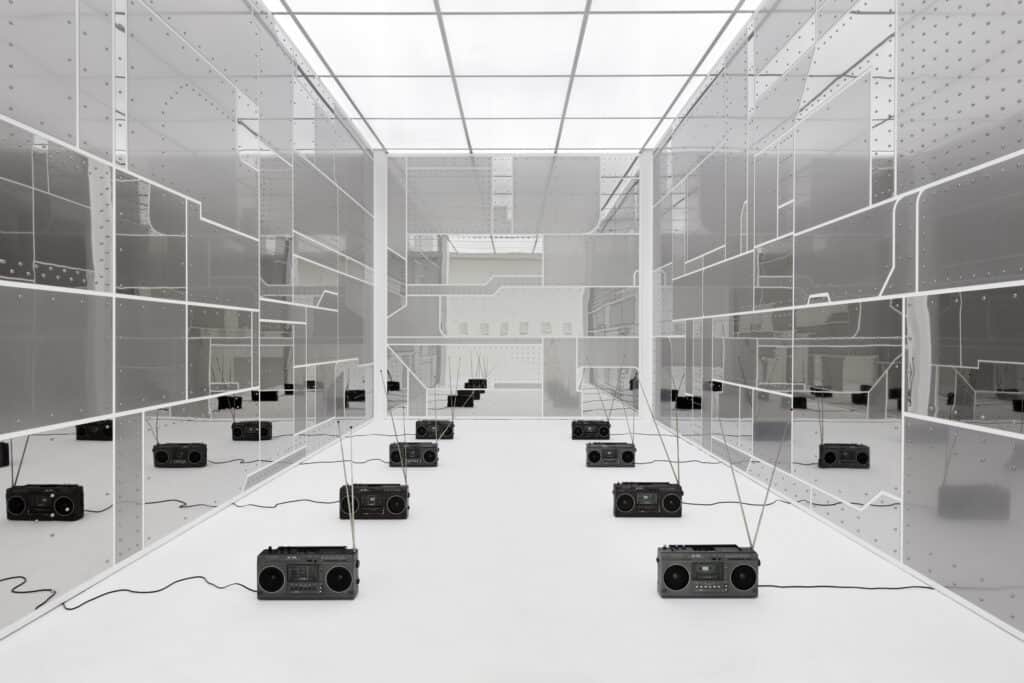 • Jonathan Baldock with a monumental installation of stacked ceramic columns alongside a series of ceramic masks that explore our relationship to the body and the human condition (Stephen Friedman Gallery, London)
• New sculptures by Carol Bove, furthering the artist's long-standing engagement with different registers of display and the limits of physicality and perception (David Zwirner, New York)
• Latifa Echakhch who is representing Switzerland at the 59th Venice Biennale (Pace, New York)
• Simon Fujiwara dedicated to his new body of work, 'Who the Baer', which premiered in his recent solo exhibitions at Fondazione Prada, Milan; Kunstinstituut Melly, Rotterdam (Esther Schipper, Berlin)
• New works by American LA-based artist Charles Gaines, from his series of 'Numbers and Trees'. With this new series, Gaines continues to engage formulas and systems that interrogate relationships between the objective and the subjective realms (Hauser & Wirth, New York)
• Recent work by Chicago painter Judith Geichman that continues the artist's practice of using abstraction as a frame for exploring the possibilities of painting (Regards, Chicago)
• Liam Gillick, showing a collection of works from 2008-2020 that represent the defining sculptures of his practice, highlighting the tension between the ideological norms of our built environment and its effect on human behavior (Casey Kaplan, New York)
• Nancy Grossman focusing on the artist's career-long investigation into the expressive potential of the human form (Michael Rosenfeld Gallery, New York)
• Karlo Kachareva, who across paintings and drawings, splices borderless narratives both fictional and real to picture a world sprawling with connections (Modern Art, London)
• Work by Eamon Ore-Giron that embody his own unique visual language, inserting pictorial and
rhythmic structures from the Global South into an expanded history of transnational abstraction (James Cohan, New York)
• A solo presentation of work by Albert Oehlen, using abstract, figurative and collaged elements, shines a light on the commercial nature of life in general and art fairs in particular (Gagosian, New York)
• A survey of Joan Snyder works dating 1968-2022. Known widely for her feminist practice and lauded Stroke Paintings (1969-1975), this booth will expand upon themes central to Snyder's works (Franklin Parrasch Gallery, New York)
• New sculptures and watercolours by Mai-Thu Perret draw on her interest in the goddesses of Roman mythology and elaborate upon her ongoing explorations of feminist counter-narratives (David Kordansky, Los Angeles)
Highlight dual and thematic presentations include:
• A group presentation featuring a significant new painting by María Berrío to be sold in support of
UNICEF's Ukraine Appeal and Children's Emergency Fund (Victoria Miro, London)
• A presentation of new works by artists Anne Buckwalter and Bianca Beck (Rachel Uffner, New York)
• Pastel and charcoal drawings by Christopher Culver and ceramic wall works by Erin Jane Nelson (Chapter NY, New York)
• A group show curated by gallery artist Elisabeth Kley, best known for her black and white ceramic
sculptures, vessels, drawings and site-specific paintings inspired by historic and decorative patterns (Canada, New York)
• 'At once: provocation and reflection', a dialogue between Brazilian artists José Leonilson and Hudinilson Jr, who, from the late 1970s created artworks that dealt with issues of sexuality and existentialism (Galeria Marilia Razuk and Galeria Jaqueline Martins, Sao Paulo)
FRAME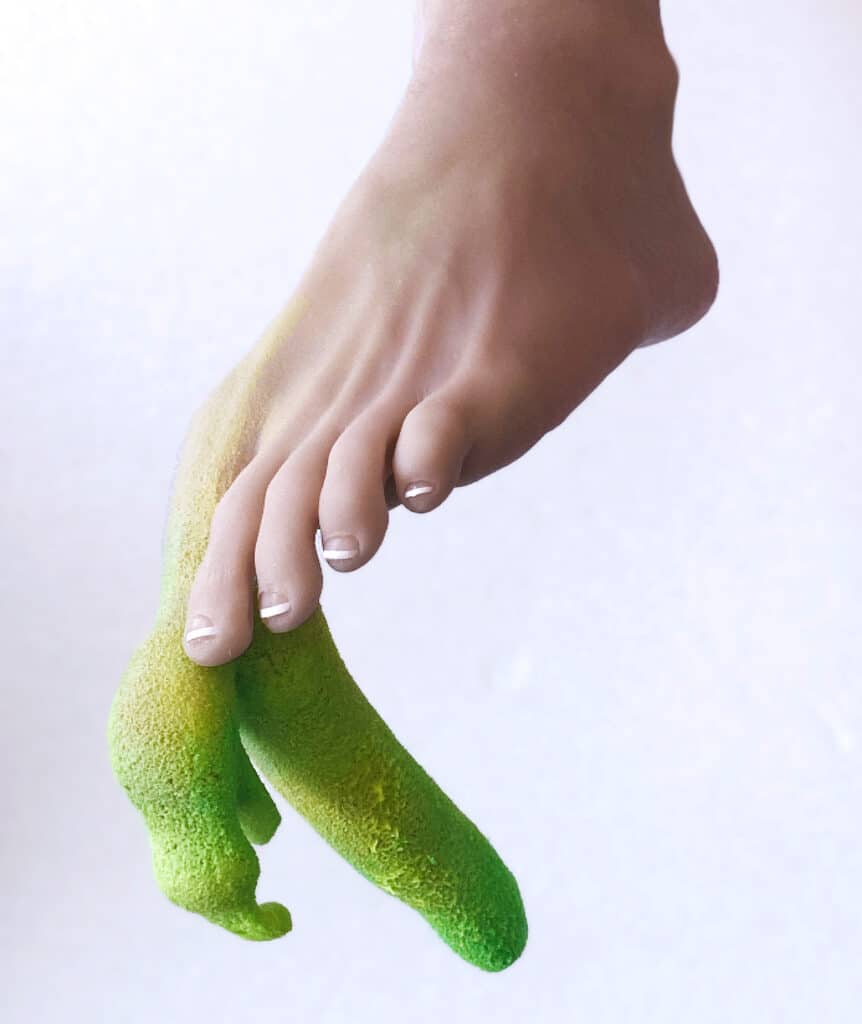 Dedicated to galleries that have been active for 10 years or less, this year's Frame section will feature solo booths by artists: Tania Candiani (Instituto de Visión), Ivan Cheng (Édouard Montassut), Kye ChristensenKnowles (Lomex Gallery), Homa Delvaray (Dastan Gallery), Judith Geichman (Regards), Emma McIntyre (Château Shatto), Kate Mosher Hall (Hannah Hoffman Gallery), Marsha Pels (Lubov Gallery), Rebecca Sharp (Sé Gallery), Yan Xinyue (Capsule Shanghai), and Cajsa von Zeipel (Company Gallery).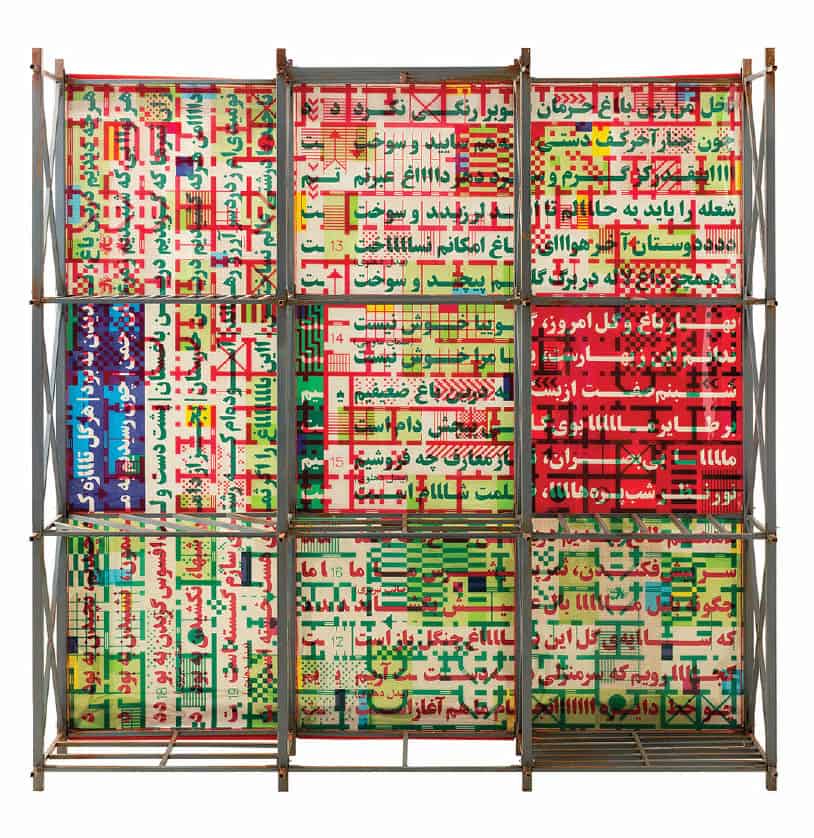 PROGRAMMING
Frieze New York is anchored by a curated program of non-profit and artist-led initiatives within the fair and its surroundings. To mark the 10th anniversary of the fair, this year's program will put focus on the major New York-based non-profit organizations that have also seen significant anniversaries over the past year. These include A.I.R., Artists Space, Electronic Arts Intermix and Printed Matter, Inc. Frieze New York will honour each organization's activities and celebrate their continued contribution to the New York cultural landscape.
A.I.R. Gallery (Founded 1972) will present Trigger Planting, a work by the current collaborators of the collective 'How To Perform an Abortion', a learning and art project that demystifies the historical, biological and ethical controversies surrounding fertility management. The group includes architect Kadambari Baxi, visual artist Maureen Connor, visual artist and gardener Landon Newton and the National Women's Liberation. This work will bring attention to the current state of reproduction rights in the US by using herbs, which for thousands of years people have employed to manage fertility, to mark a map of the United States where trigger laws will ban abortion if the historic Roe v. Wade ruling is overturned. Reproductive rights have been a key message of A.I.R.'s history and the organization has worked to defend reproductive justice rights for all people. A.I.R. Gallery is a feminist, not-for-profit, artist-run cooperative gallery, based in Brooklyn, for women and non-binary artists.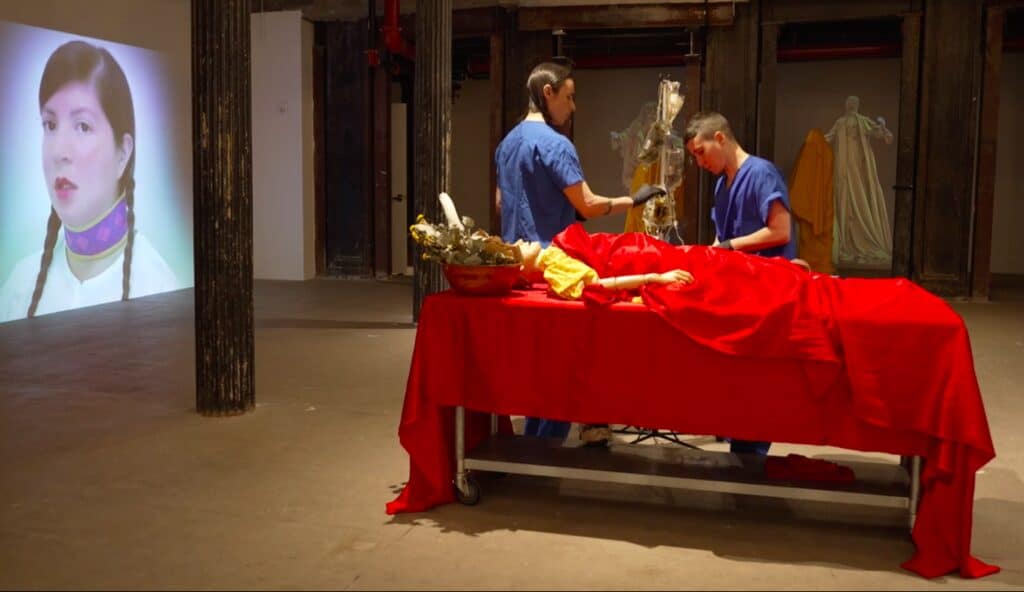 Artists Space (Founded 1972) will present a performance by devynn emory, a choreographer, dance artist, body worker, ceremonial guide, acute care and hospice nurse working with COVID patients. As a mixed-race Lenape/Blackfoot/settler transgender artist, they are known for drawing on these identities for performances that hold space for liminal bodies bridging multiple planes. At Artists Space, they will present a new performance, titled Grandmother Cindy, in which the audience will be invited to create a supportive witnessing of Grandmother's medical care. A free ticketed performance will take place at Artists Space on Wednesday, May 18th at 7:30PM. Artists Space was founded with the goal of assisting and presenting emerging and unaffiliated artists, fostering the artistic and cultural life of New York City as a primary venue for artists' work in all forms.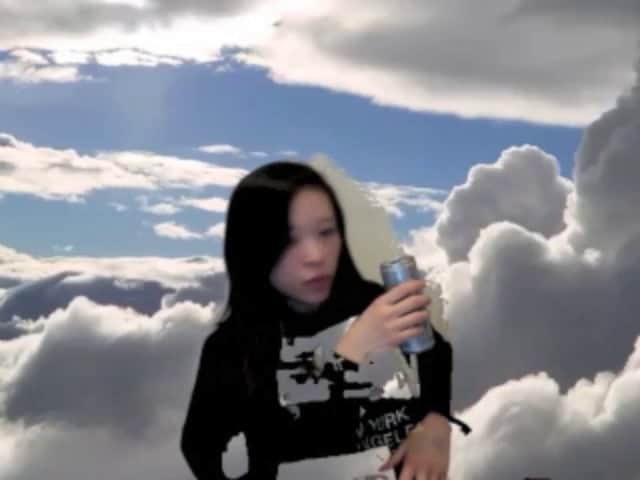 Electronic Arts Intermix (Founded 1971) will program a series of videos from its collection of over 4,000 titles, to mark the organization's 50th anniversary. Including work that experiments with communications technology, ranging from television to social media, the program will feature artists such as Jaime Davidovich, Ulysses Jenkins, and Maggie Lee. EAI is a nonprofit resource that fosters the creation, exhibition, distribution and preservation of media art.
Printed Matter, Inc. (Founded 1976) will present an expanded selection of artists' publications and print editions inside the bookshop at The Shed. Printed Matter, Inc. is the world's leading non-profit organization dedicated to the distribution, understanding, and appreciation of artists' books.
ARTIST-LED INITIATIVES
At eight sites across the city artist Tom Burr will recreate his 1997 work, Eight Renovations: A constellation of sites across Manhattan, which was first shown in the nineties in the periodical Opening, Periodico di Arte Contemporanea. The essay mapped a series of places in transition – disappearing or emerging bars, parks, public restrooms, galleries and apartments – to trace and mark space, memory, gentrification and migration in the city. In a new commission, Burr has printed posters of the Eight Renovations, that have been guerilla postered at a constellation of sites across Manhattan. A new text and installation by Burr – the Ninth Renovation (2022) will be installed at The Shed during the fair in May.
Pedros Reyes will install Zero Nukes at Frieze New York on Levels 2 and 4 inside The Shed. These projects will be displayed in conjunction with Reyes' presentation of Amnesia Atómica happening in Times Square from May 17th-24th, 2022, which aims to educate the public on nuclear risk, climate change, and disruptive technologies.
Categories
Tags