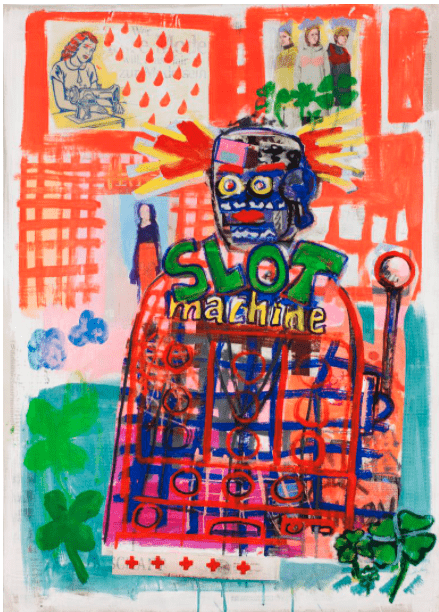 For many years, the slot machine has been a staple of entertainment for gamblers around the globe. There have been developments galore since their inception during the 1970s in Las Vegas, including the advent of the online iteration. Arguably there is more traction for the online slot market these days, but nevertheless – both remain unequivocally popular and are set to do so for some time to come!
The market continues to expand year on year, with revenue figures for all slot based games globally set to reach an estimated $100 billion by the year 2024 (2 years into the future at time of writing). With this in mind, it's worth considering why they are so popular, and what has driven this exponential growth over the past 4 or so decades.
In fact, alongside this article, you can even take the time to check out some fantastic tips to win on slots with Slotsia. This will give you the tools you require to become a winner on the various online slots available currently.
Variety
Like no other form of game within the casino and iGaming space, slots offer an almost unlimited amount of variety. Whether it's theme, game type, bonuses and offers, the amount you'd like to stake – it's all variable and customisable. This means that the sensations from using the slots platforms don't fade quickly, with a long lasting appeal. Long may the dopamine production continue!
Unstoppable Playability
The draw of the bright lights and opportunity for constant play give slots an unrivalled popularity within the gambling world, with the opportunity to play (most of) them during any point in the 24 hours we are given each day. This is applicable to online slots of course, and some land based casinos. There are in fact many who would consider themselves pro slot players, and many who have achieved great levels of enjoyment from extended sessions of play.
Simplicity
Because slots are one of the least gatekeeped forms of gambling within the industry, they appeal to a mass audience. There aren't necessarily swathes of complicated rules or regulations to learn and this acts as an incentive to play for many. Like other forms of gambling, they can of course be played from the comfort of your own sofa or bed. This is despite the advanced tech behind their inception and continued development. Also, many table games include a real time player v player aspect to their play and thus require constant attention in order to play. There is a much more leisurely sense to the slot game phenomenon. You can pop away and make a cuppa, run some errands or even get on with some work in between rounds. Flexibility at its finest!
This simplicity aspect is also something which ties into the flexibility / versatility of how you are able to play. If you're wanting a casual experience, which won't drain your brain power too much – you're able to play low stakes (per spin) slots until your heart's content.
Slots might not be for everyone, but there certainly is a broad appeal, and the factors mentioned here certainly go some way to explain why the market keeps expanding year on year. If it's ease, versatility and good fun that you seek – perhaps the slot machine is worth a visit for you.
Categories
Tags