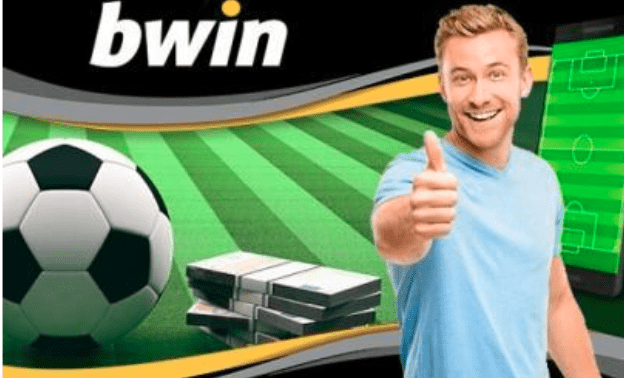 Thanks to the internet, many businesses started functioning online. Even things like gambling, which was associated with places like Las Vegas and land-based betting shops, are now more popular among online bettors. This is the case in every country, and Bulgaria is not an exception.
The small country located in the Balkans is home to an impressive number of gambling sites. Some of the top-tier companies like B win has a goal to increase its market share in Bulgaria because the country has thousands of online bettors. They like things, such as casino games and sports, which is why Bwin offers both of them.
Despite being one of the leading gambling brands in the county, the operator has to compete with many other top-tier brands. Some of them are also respected in the iGaming community, which means Bwin has to be innovative. Let's check out some of the things the operator could do to increase its market share in Bulgaria.
Offer better odds for the most popular sports in the country
Bulgaria is a place where sports bettors have access to a variety of options if the decision to bet on sports. Some people are interested in eSports, but football and tennis are the go-to alternatives for most gamblers. That's why sites like Bwin and its counterparts pay more attention to these sports.
Since every online bookmaker in Bulgaria offers loads of football leagues and tennis events, they have to improve other parts of their sportsbooks. Needless to say, most people think of the odds because everyone wants to use better odds.
Despite the fact that Bwin is one of the iGaming operators in Bulgaria with the highest odds, there is always room for improvement, especially when it comes down to football events from the country's top-tier league. Experienced online bettors will make sure they're using the best odds, so if Bwin steps up its game, it will quickly dominate the online sports betting industry.
Bwin should provide even more payment solutions
Bulgaria's gambling laws allow users over the age of 18 to bet online, as long as they use a licensed gambling site. Bettors have to choose one of the companies, create an account, and make a qualifying deposit. The latter requires them to select one of the payment options and add the desired amount.
Even though the professional Bwin review shows that the company provides the standard payment solutions found on other sites, some Bulgarians want to use other options. Bwin offers the most popular digital wallets like Skrill and Neteller. The site also provides payments with credit/debit cards, as well as bank transfers. However, it is yet to offer digital currencies.
Many Bulgarian online bettors like using cryptocurrencies because they can make payments without revealing their banking and personal information. Since there are hardly any gambling brands in Bulgaria that offer these options, Bwin can quickly rise to the top by adding Bitcoin and Ethereum. These payment gateways are becoming even more popular in the future, so it is just a matter of time before they become the standard among online bettors.
Bwin could provide exclusive features
Every top-rated sportsbook available in Bulgaria needs to have a couple of things to stand out. Apart from the betting sections, the operator needs to provide enough markets, good odds, a variety of bonuses, and different betting features. Sadly, many gambling sites forget about the last part, so they only offer a few alternatives.
Currently, Bwin provides things like Cash Out, Build a bet, and Bet Slip. Of course, punters can also bet on live sports events and may even access live streaming.
Even though the site has more options than other online bookmakers in the country, it needs something that will allow it to stand out. Nowadays, things like Virtual Reality is becoming more sought-after by users worldwide, which means it will be implemented into iGaming sooner or later. If Bwin becomes the first bookie in Bulgaria that offers this option, it will definitely increase the site's market share in the country.
Categories
Tags