Tabish Khan the @LondonArtCritic picks his favourite exhibitions to see right now in museums and institutional art galleries. Each one comes with a concise review to help you decide whether it's for you. Those looking for more shows should check out last week's top 5 where all remain open.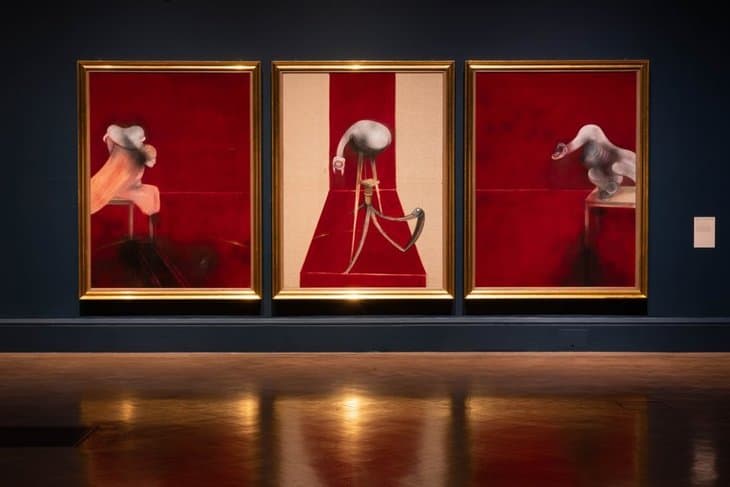 Large scale triptychs featuring distorted faces and a matador facing off against a bull, or solo pieces of screaming faces — whether that be of a caged chimpanzee or his Bacon's take on a Velazquez painting of a Pope. It's all emotion and pure nightmare fuel in this excellent blockbuster. Until 17 April.
Many of us are familiar with Van Gogh's self-portraits so it's a surprise to learn there's never been an exhibition dedicated to them. Through the evolution of his portraits we can see how diverse and talented a portrait painter Van Gogh was when solely focussed on his own striking red hair and piercing eyes. Until 8 May.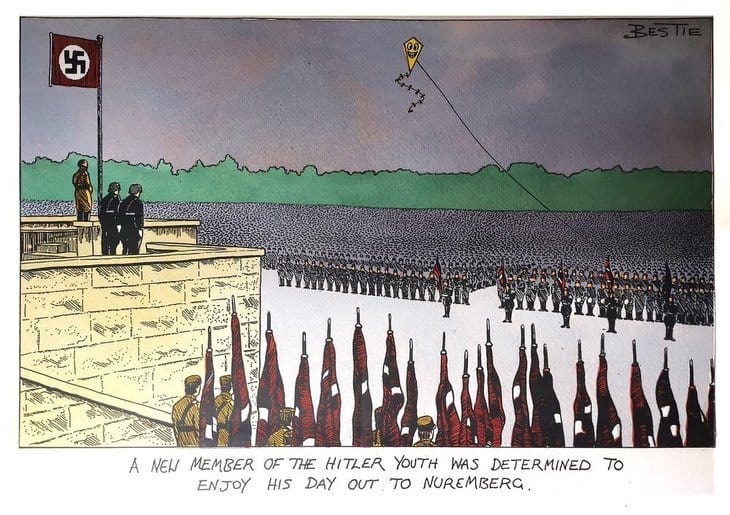 How can science help us determine what's funnier — slapstick or political commentary. Everyone can take part in the research at the Cartoon Museum by looking at works in the museum collection and rating their preferences. It's a great concept and what museums should be doing more of. Until 5 June.
Focussing on those who care for others whether they be carers, social workers or community members these films look at their important roles in the borough of Barking — hence the parallel showing at Serpentine and Barking Town Hall. These are powerful pieces and a great example of how art should interact with local communities, particularly Sonia Boyce's film on domestic abuse. Until 29 May & 17 April.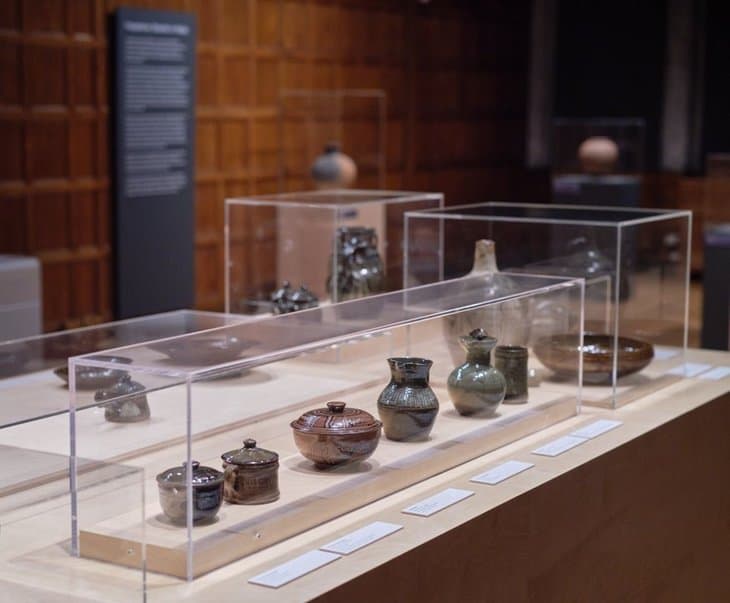 Covering 70 years of Ceramic art by black female artists, across Nigeria and Britain, this free exhibition opens our eyes to a world most will know little about. Plus the added bonus of it being at Two Temple Place, one of London's most beautiful interiors, means it's a winner on two fronts. Until 24 April.
Bacon image © Royal Academy of Arts, London / David Parry. © The Estate of Francis Bacon. All rights reserved. DACS 2022. Van Gogh image copyright Fergus Carmichael. Cartoon Museum image copyright Bestie. Radio Ballads image copyright Sonia Boyce. Body Vessel Clay image Amit Lennon.
Categories
Tags