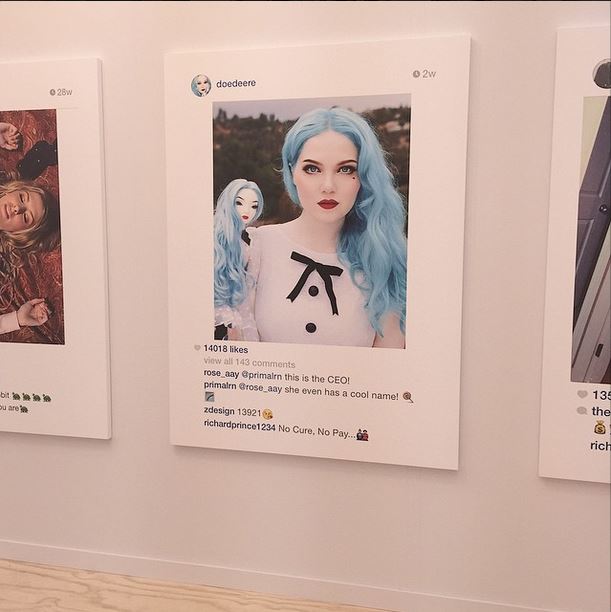 In the age of Instagram, an artist no longer has to worry about looking for an art manager and declaring their talents through exhibitions. A great way to showcase your work and possibly gain recognition from a wider audience is to create an account on a popular social network.
In this article, we will try to understand why it is now important for artists to have accounts in social networks and why sometimes it even makes sense to buy Instagram likes to promote their work.
Why Instagram
To promote an artist, a competent art manager is needed. It is an intermediary that promotes new talent, organizes useful contacts, finds clients and helps with sales.
The starting point for growing an artist's career can be a recommendation from a public person. Therefore, the authors often draw celebrities or try to make famous connoisseurs interested in their work.
But getting the attention of a good art dealer is hard, and even harder to monetize talent. According to experts, in order to successfully sell the work of an artist, it takes several years to invest in its promotion both in real life and in social networks. At first, many authors have to buy likes on Instagram to promote their creativity. This is an integral part of moving forward in 2022.
Social networks can replace the art manager. Here you can showcase your work, attract fans of talent, promote your name and even find clients. And all this at a much lower cost. An artist account can become a virtual gallery. But for it to be successful, you need to properly maintain a profile.
How to promote an art profile on Instagram
Before you advance, prepare your account:
Include your details in the nickname. This will help users find you in searches.
Switch to a business account. So you can use additional features and track statistics.
Set a photo that reflects your activity. For example, a self-portrait.
Write a profile description. Indicate the name, occupation, contacts.
Be sure to study your audience to understand what to post and what to write about in captions. The target audience can be not only connoisseurs of fine art, but also other artists or potential buyers.
As for direct promotion, there are several important points.
1. Open up to the world
The main goal is to create a strong connection between your work and fans of your work. Honestly share your emotions and vision of the world through your works. People follow you to see more than just exciting content. Therefore, communicate and actively support the interest of subscribers in your account.
Try to post in the same style. However, do not be afraid to experiment: use new textures, change color combinations, locations, lighting, mood, etc.
2. Create a basic content plan
It is good if you make a content plan related to the publication schedule and stick to it. But don't be overly pushy and post no more than one post per day.
At the same time, it is not at all necessary to publish new paintings every time. You can show the place of work in stories, talk about the technique, demonstrate the work process, share sketches. Keep in mind that not only connoisseurs of art, but also colleagues may be interested in your work. Useful tips on work, choice of materials and other subtleties can increase interest in your profile and confirm your expertise.
Instagram stories get the maximum coverage, sometimes many times greater than the number of subscribers. With their help, you can not only stay in touch, but also attract new users. Your videos don't have to be strictly professional. Your followers are ordinary people. Show them various interesting life hacks and behind the scenes of your creative life.
3. Keep track of the quality of the content
Each publication requires careful preparation. Plan the composition, exclude foreign objects from the frame, and take care of the clarity of the picture. Try to focus the audience's attention on the object you want to show.
4. Add captions to pictures
Don't turn your account into a boring catalog of works. The presence of a caption under the photo creates an atmosphere of live communication. Post captions can be duplicated in other languages. This will attract a large audience, turning your account into an international project.
People react more actively to posts that show the real author behind them. Tell us about the creation of the painting, what served as the idea for the images, what emotions did you experience. The more interesting the history of the work, the higher the likelihood of its purchase.
Categories
Tags