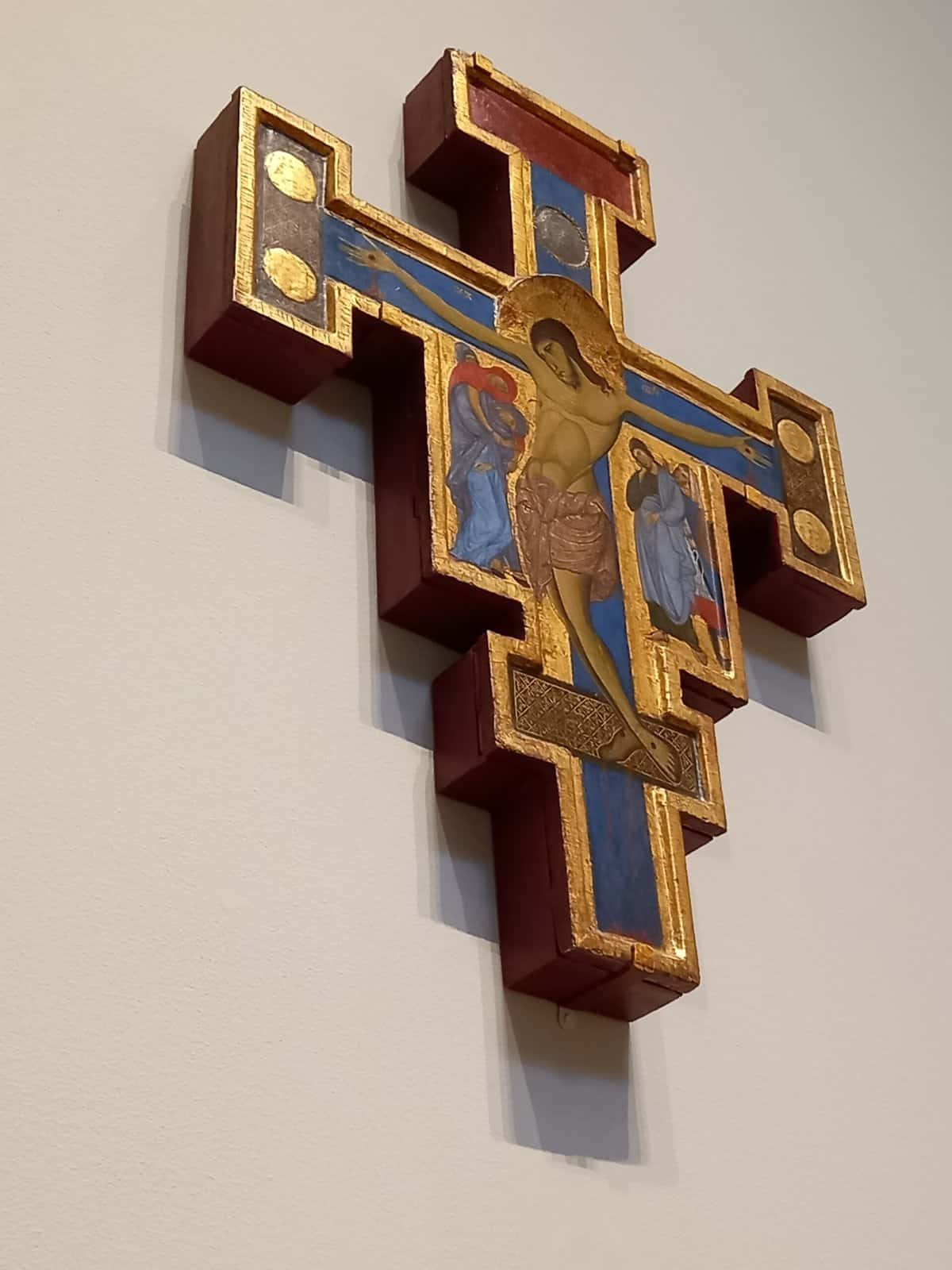 It's easy to find that, because there's a time limit on changing exhibitions, you concentrate on those becasue you might miss them and never quite get round to looking at institutions' permanent holdings, deep in the memory as they may be.  So on visiting major new shows recently, I've also thought: let's take a ride out, see what we can find…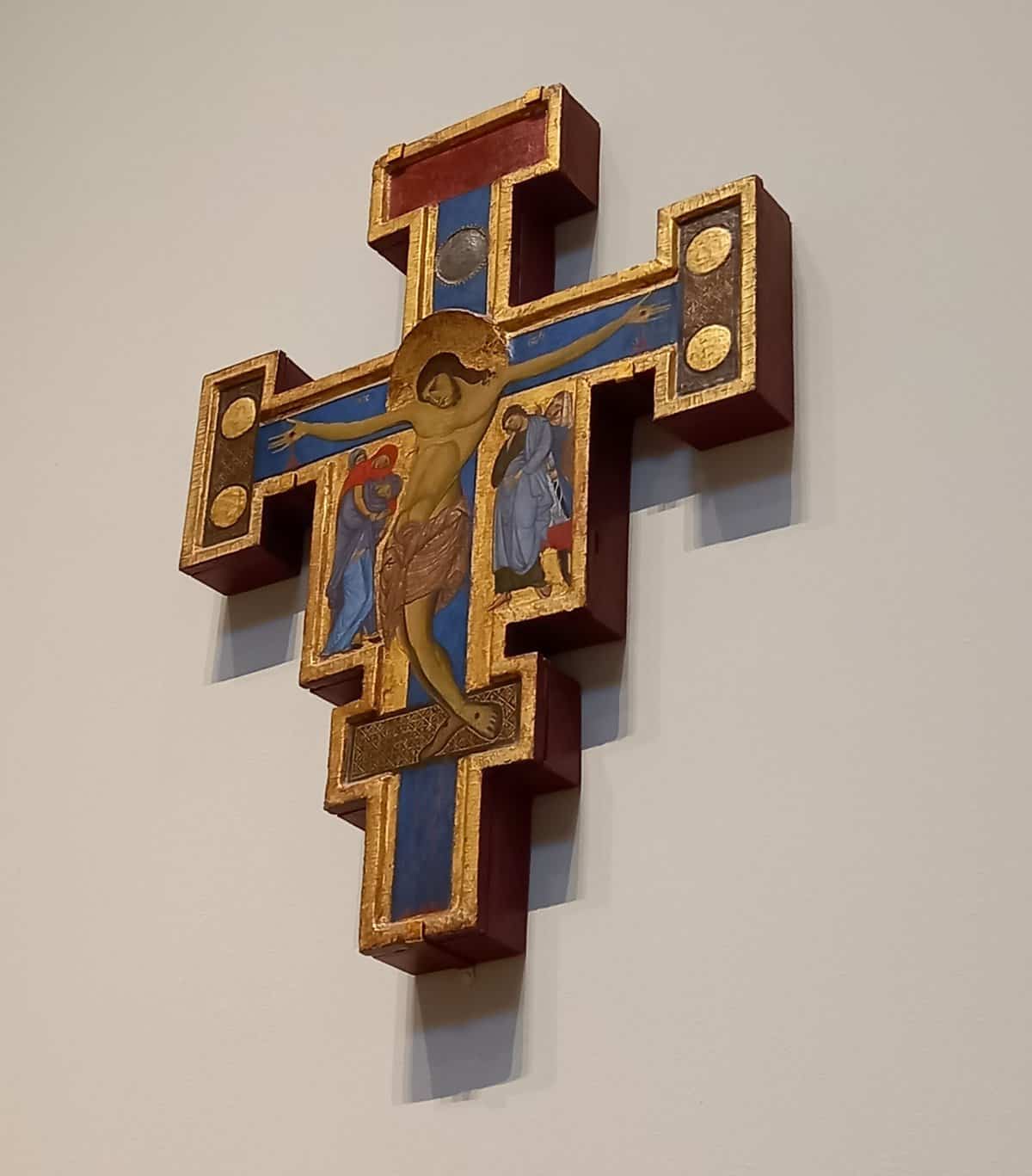 Master of Saint Francis: Crucifix, c 1270 at the National Gallery
The Master of Saint Francis, named from his fresco cycle of the saint's life in the lower church of San Francesco at Assisi, was active in Umbria up to a last known dated work from 1272. This is not only dramatically expressive, and good from different angles, but  shows that when one sees 20th century artists credited with initiating the shaped canvas, that is somewhat wide of the mark.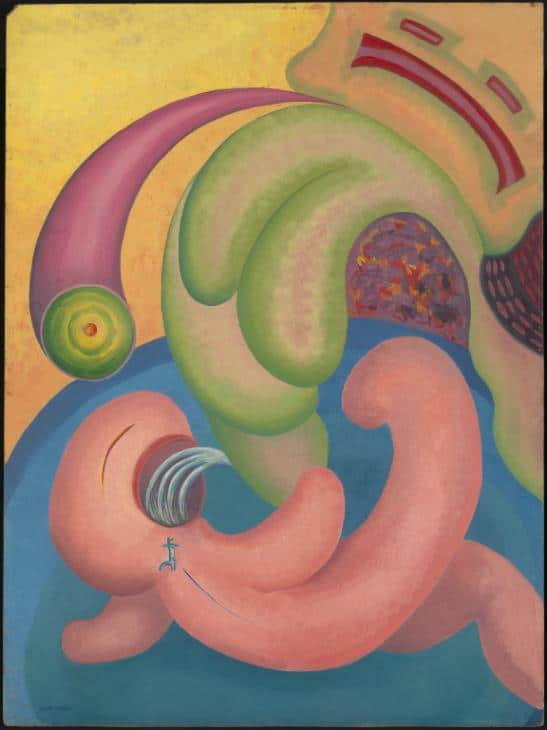 Grace Pailthorpe (1883-1971) was concerned with achieving liberation by freeing the repressed unconscious, leading her to explore intra-uterine regression by depicting mother-baby relations. Here, she said, the blue is the amniotic fluid of the womb, the yellow in represents the outside light beyond the womb. The effect may be somewhat surrealist, but Pailthorpe and her partner Reuben Mednikoff were expelled from the British Surrealists in 1940 as the group disapproved of the therapeutic aspect of their art.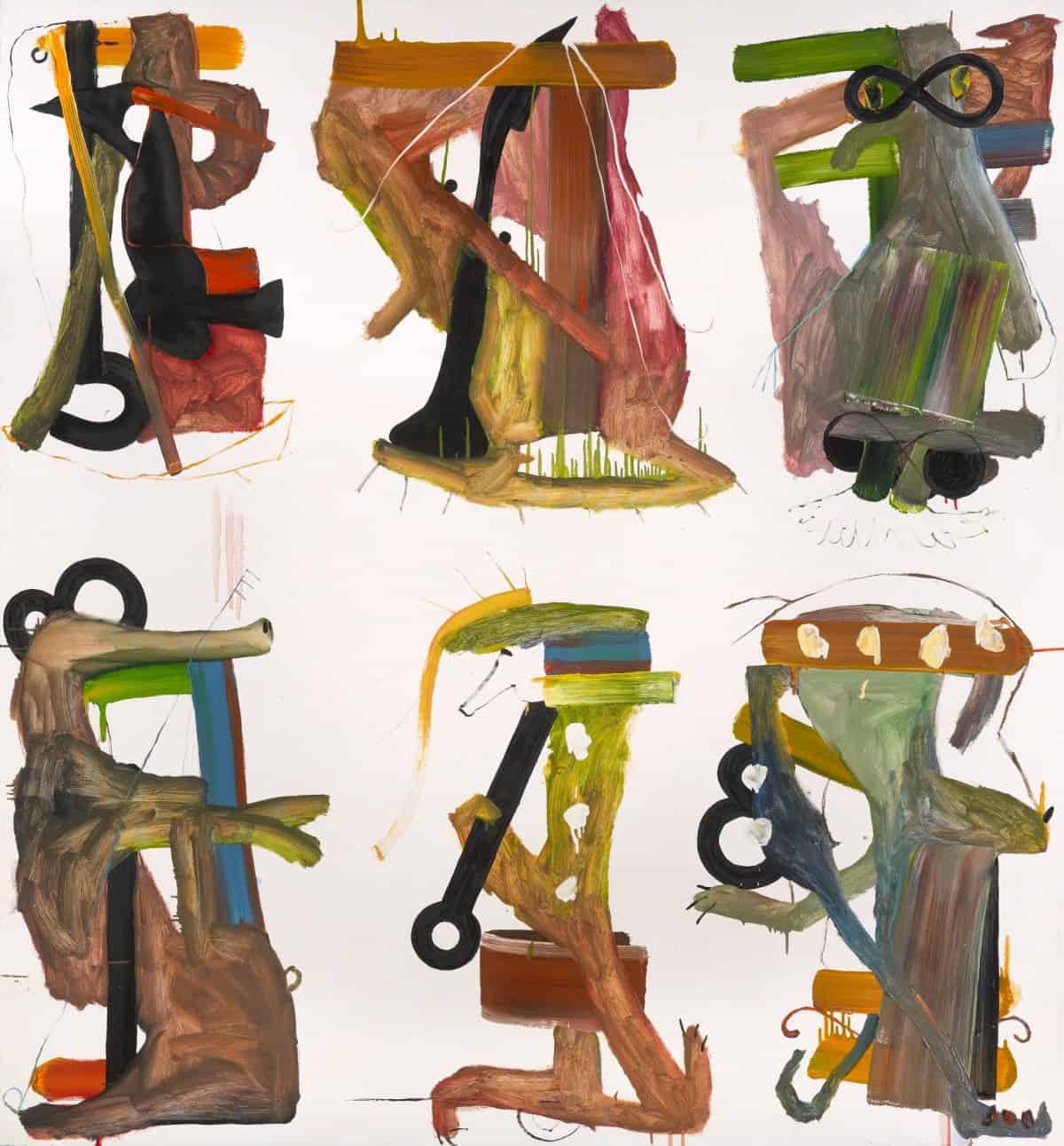 Fiona Rae: Untitled (six on brown), 1989 at the Royal Academy of Arts
The Royal Academy has rotating displays of the Diploma Works which all artists have to give on becoming an RA. This big, early painting Fiona Rae, which can be seen as calligraphic or perhaps as an anthropomorphic grid of 'paintlings' in invisible cages, is from her 'Row' series: ordered sets of primarily abstract forms act as sites for investigating chance effects and varieties of mark-making. Thomas Kellein called Rae's early work  'a sort of comic with no plot, or an abstract rebus with no solution'.
Art writer and curator Paul Carey-Kent sees a lot of shows: we asked him to jot down whatever came into his head
Categories
Tags