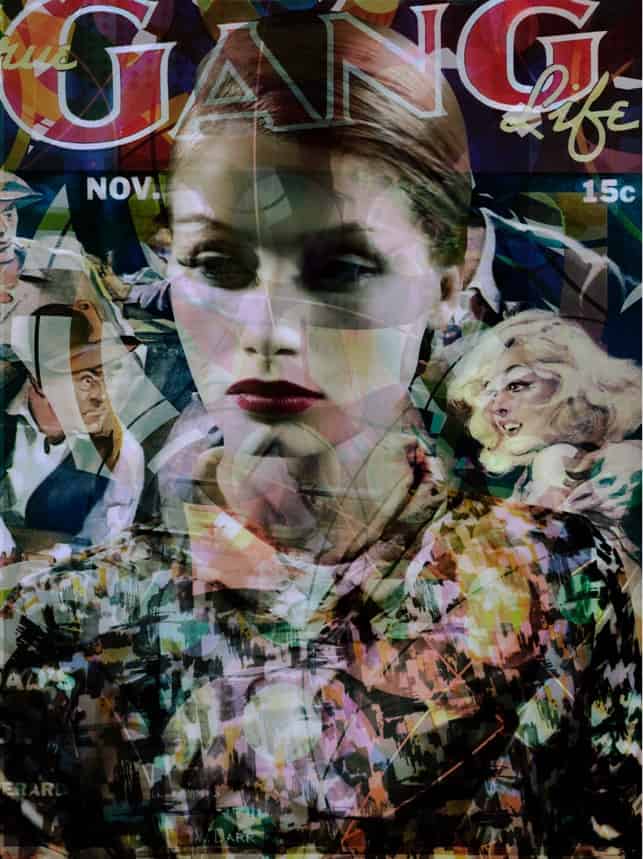 … each with their own, mesmerising, way of saying it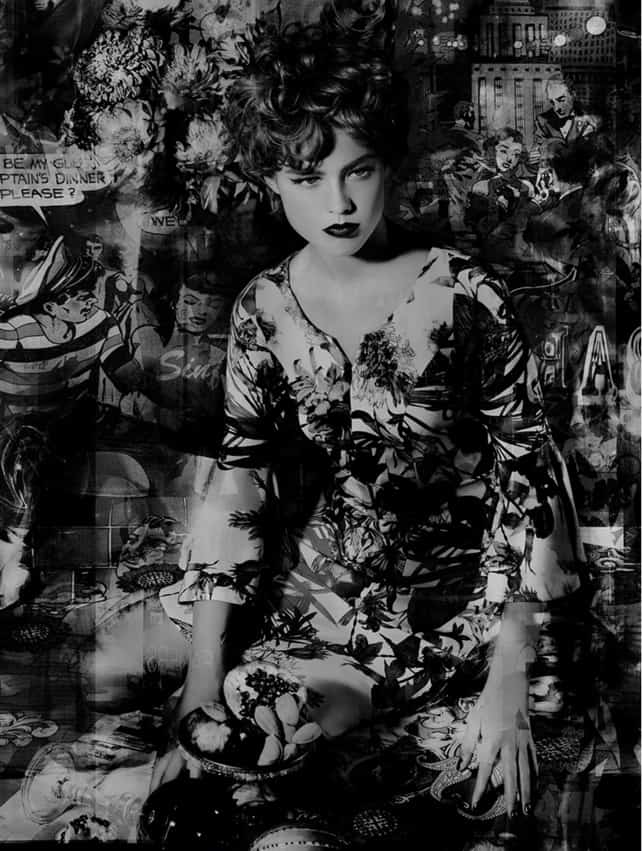 Valérie Belin (born 1964) is known for her monumental photographs investigating the construction and fetishization of mainstream beauty ideals and enduring gender constructs. Her work blurs the lines between illusion and reality and challenges the viewer's perceptions and perspectives of the world. She uses photography to explore the human body as a powerful vessel for abstraction and projected meaning. Her photographs have been exhibited extensively domestically and abroad, including in solo exhibitions at the Centre Georges Pompidou in Paris; Huis Marseilles in Amsterdam; Maison Européenne de la Photographie in Paris and the Musée d l'Elysée in Lausanne. Her work is also in major collections worldwide.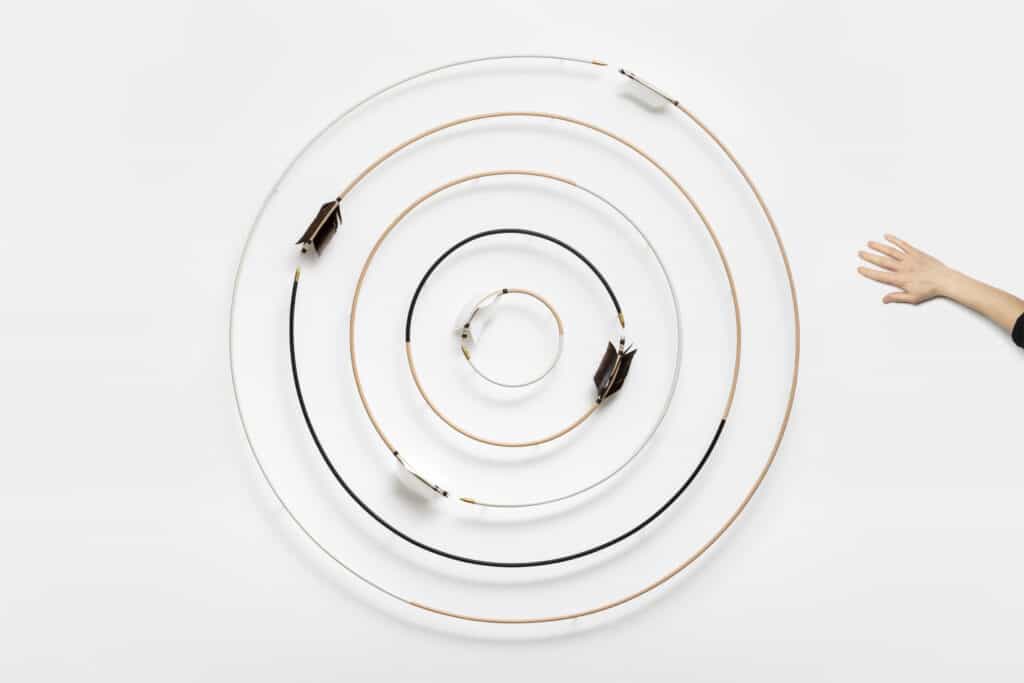 Prune Nourry (born 1985) is recognised for her multimedia projects that address the history of gender selection, notions of the body and healing, and the human experience. While primarily a sculptor, Nourry also works within film, performance, and photography. Recent projects include 'l'Amazone Érogène', in February 2021, where she installed a cloud of 888 flying arrows and a gigantic, evocatively-shaped bow, all pointing to breast-shaped targets that are four meters in diameter at the Bon Marché in Paris. In this, she drew from the Greek myth of the amazons, the women who would cut off their right breast to become better archers. She has had recent solo exhibitions at Le Musée Guimet and Galerie Templon, in Paris.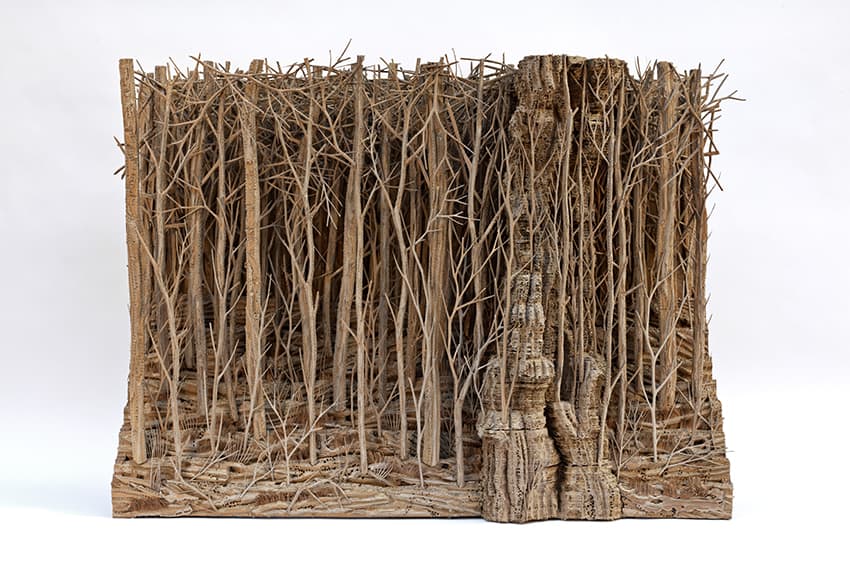 Eva Jospin (born 1975) is primarily a sculptor who lives and works in Paris. Eva works with cardboard, a humble material, to develop volume and perspective. In her work, a dichotomy exists between the violence of her gestures (tearing apart and lacerating the cardboard) and the delicacy of the final result, when the work appears finely chiselled. Observing them is an aesthetic experience that is mysterious and disturbing. She has been the subject of many exhibitions throughout Europe, notably including her collaboration with Dior at the Musée Rodin and at the Palais de Tokyo in 2012.
Additionally, Céline Fribourg, the Founder of Éditions TAKE 5, will be presenting an artist's book, in a limited edition, that she made in collaboration with Prune Nourry on the theme of desire and motherhood, as well as one with Idris Khan. She created Éditions TAKE 5 in order to materialize books through innovative collaborations between major contemporary talents in art, literature, design and graphics.
HER WAY TO SAY IT an exhibition Curated by Marie-Laure de Clermont-Tonnerre for The Invisible Collection 2-4 Huntsworth Mews, NW16DD. March 9th – March 31st
Marie-Laure de Clermont-Tonnerre is an art collector, patron and supporter of the arts. In 2007, she founded, with her husband, the ML and JF de Clermont-Tonnerre Foundation, which aims to increase the accessibility of education to underprivileged children and teenagers. The foundation has been involved in the art world for many years, awarding a yearly scholarship to a student at the École des Beaux-Arts de Paris, as well as supporting the Zao Wou Ki foundation and the French Cinémathèque. For the past three years, the foundation has collaborated with the Collège de France to support an annual chair on Biodiversity and Ecosystems. In 2015, Marie-Laure founded Spirit Now London, an international group of collectors, benefactors and patrons of art and culture. Every year, Spirit Now London supports an exhibition in London – such as, in July 2019 Hicham Berrada's exhibition in the Project Room at the Hayward Gallery; and various cultural institutions in France and the United Kingdom.
Categories
Tags