Tabish Khan the @LondonArtCritic picks his favourite exhibitions to see this month – this time they're all shows to catch in Fitzrovia. Each one comes with a concise review to help you decide whether it's for you. Those looking for more shows should check out last week's top 5 where all remain open.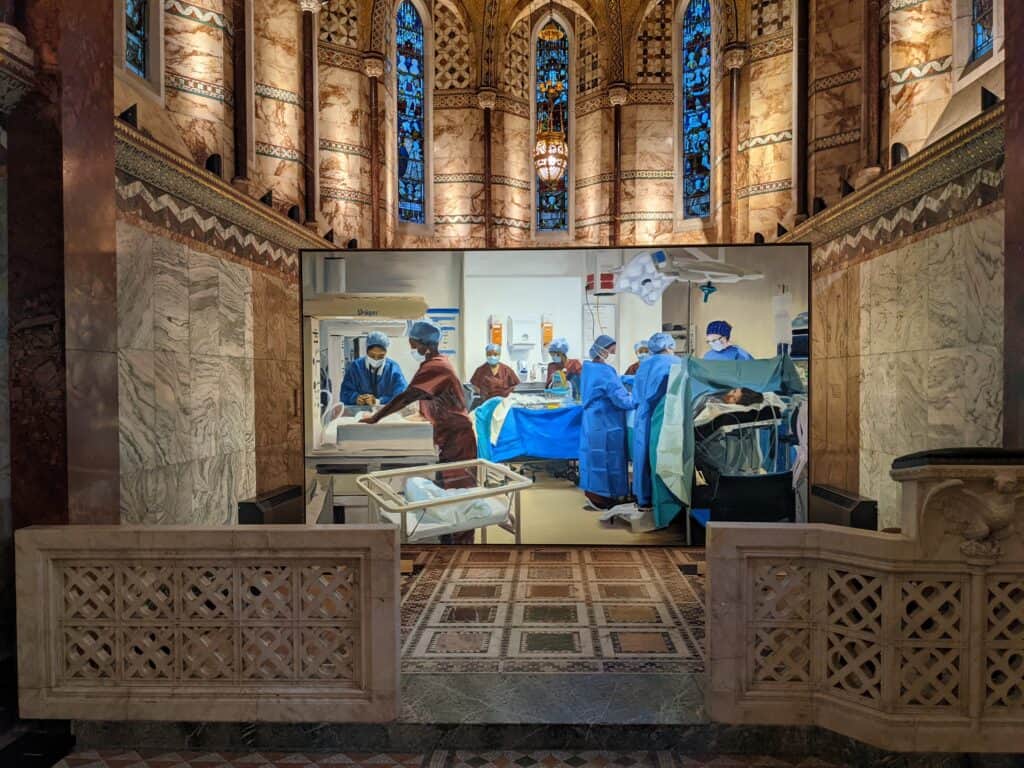 Caroline Walker: Birth Reflections @ The Fitzrovia Chapel
Following a residency at nearby hospital UCLH Caroline Walker's paintings of mothers, doctors and midwives from the maternity wing have been hung in the chapel, which is the last remaining building of Middlesex hospital. It's a fitting setting for these fantastic paintings that are a tribute to the onset of motherhood and those who play a vital part in realising it. Until 4 March.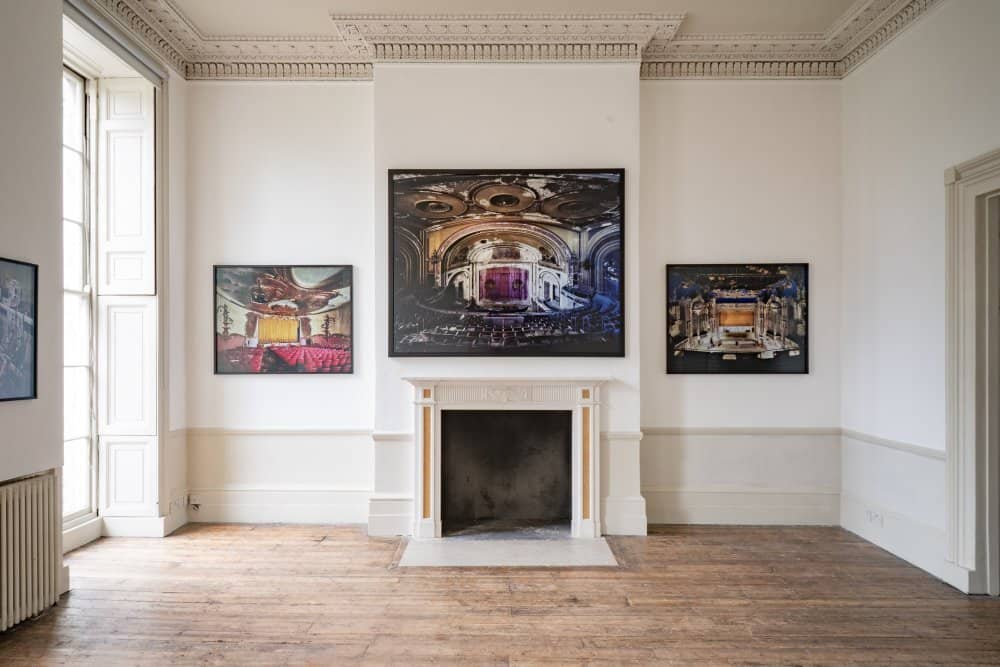 Yves Marchand & Romain Meffre: Movie Theaters @ Tristan Hoare
Old school movie theatres are falling apart, yet still retain their glamour. Duo Marchand and Meffre capture these empty theatres and those re-purposed into a supermarket and a basketball court in these beautiful large scale photographs. Until 11 March.
Noemie Goudal: Post Atlantica @ Edel Assanti
This impressive new gallery space opens across two floors with Noemie Goudal's show looking at ecology and the climate. With a cross hatched jungle installation, a film of a large artwork being dramatically drawn up from the water and model globes based on theories on the shape of the earth, it's a great show to inaugurate a beautiful new space. Until 12 March.
Herbert Golser: The Soul of the Material @ Rosenfeld
Beautifully sculpted pieces are made from solid materials like wood and concrete, yet they look so fragile. A wooden open book looks as if a subtle breeze could flip the pages. It's sculpture at a superb level of craftmanship. Until 9 April.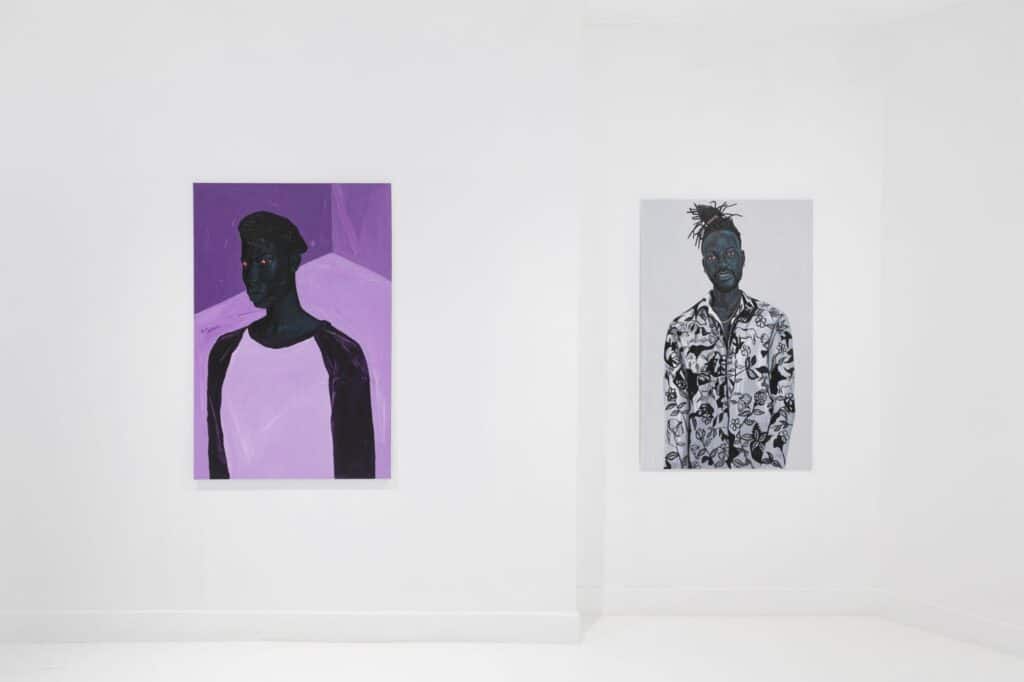 Rising Ghana @ PM/AM
A powerful exhibition of black figurative works by black artists. Most striking being those of Adjei Tawiah who uses netting and fabric in the works to give them a fantastic texture and Annan Affotey whose subjects' black skin contrasts strikingly with their red eyes. Until 14 March.
Categories
Tags