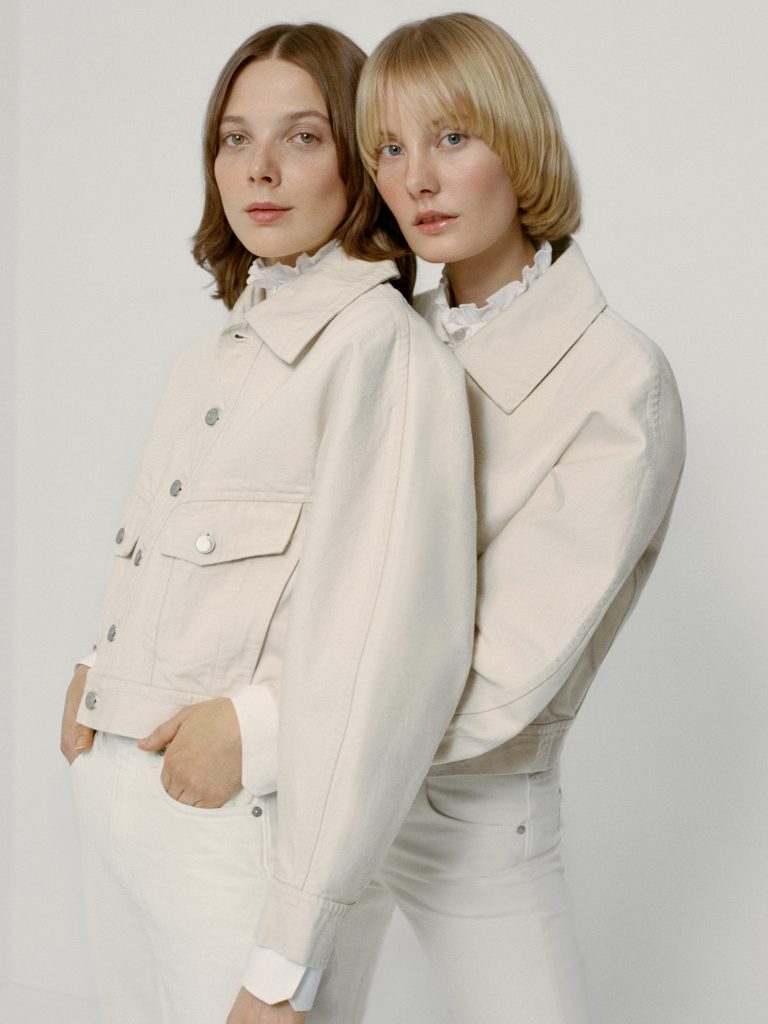 Susan Faux, the legendary boutique owner, came up with the term "capsule wardrobe" to denote mix-and-match basics. Capsule wardrobes are limited selections of compatible clothing that complement each other excellently. The concept has caught on with many fashionistas who are increasingly accepting of minimalism in the industry. A capsule wardrobe has your most essential clothing pieces that serve as your closet's building block. Still, it is critical to know what to include in your capsule wardrobe to create the perfect one. Below are some designer staples for your capsule wardrobe.
Many fashion experts agree that you should invest in a great-fitting suit. Pick a neutral color such as a dark neutral like gray or black or a light neutral like cream or beige. You don't even need a job that requires you to wear a corporate suit before investing in a great suit that fits you. This reality is because you can break your suit into a blazer and pencil skirt or black pants and wear it in various ways outside your work wardrobe.
Denim is an essential part of your capsule wardrobe, so keep this in mind. For starters, you can decide on the shade of denim you prefer. Then, decide on the denim fits you want by trying numerous options. After identifying an excellent pair of jeans, you will be sure to appreciate them for several years to come.
Black and blue should be your first colour options since black goes with almost everything, and blue is universal. Denim is an excellent addition to any capsule wardrobe because it makes it simple to dress up or dress down.
Handbags top the charts of what constitutes as essential in this modern age. Additionally, many fashionistas have become more bonded to these closet staples, choosing feasible styles that fit close to the body. You should undoubtedly acquire a 1990s shoulder bag since it can provide easy access to daily items once tucked neatly under your hand. What's more, these bags come in different shapes and colors that are sure to entice you at any luxury bags sale. Check out for offers online if you don't wish to try your luck at an in-store sale!
A great watch is a lifelong investment. Therefore, include a trusted timepiece that combines modern design with precision craftsmanship in your capsule wardrobe. Depending on your preference, you can opt for a classic watch with a round face and black strap to give your everyday outfits an air of masculine luxury. Or, choose pieces from brands like Cartier that deliver graceful watch faces if you seek something more feminine. Many wardrobe options don't qualify as heirloom pieces, but your timeless watch is certainly something you can pass down to future generations if you keep it well.
Khaki parkas or navy pea coats are some of the few coats that never go out of style. However, a black coat is worth adding to your capsule wardrobe if you are looking for something that can get you through every winter, irrespective of trends. Depending on your preference, you can opt for a fuzzy faux fur, double-breasted wool, or collarless black coat. A black coat is certainly a forever piece since you will wear it a lot and protect yourself from the cold for many winters to come.
You will need at least two pairs of shoes to complete your capsule wardrobe. A pair of white sneakers is one option to consider because this versatile piece never goes out of style. However, you might require something fancier for work or special occasions. If you like heels, you can opt for a heel, but make sure you buy one in a neutral color like nude. A neutral-colored dressed-up flat is also an ideal addition because it will come in handy when you don't want to walk around in heels all day.
Categories
Tags