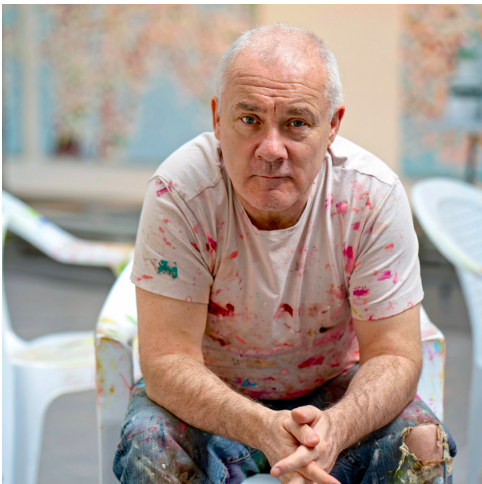 From Banksy to Vincent Van Gogh, there are a lot of artists whose work is admired globally, but which artist is the most loved across the world?
Using Google search data, research by online art gallery, SINGULART, has revealed the artists that are most liked across the world. The study pulled a list of 53 global artists and analysed them against search volumes for their name during 2021, revealing the ones that are the most liked in each country.
The study revealed that Yoshitomo Nara, Jeff Koons and Nicholas Party were the most admired on a global scale, with the artists appearing as the number one for four different countries each.
Amoako Boafo, Damien Hirst, Deana Lawson, Eugene Delacroix, Frida Kahlo, and Liu Ye, appeared as the favourite artist for three different countries each.
Looking at the data on a country level, in the UK, the most liked artist was Japanese contemporary painter, Yoshitomo Nara, whose unique style imagines children in a cartoon-like state expressing a variety of emotions from rebellion to contemplation. Searches for his name saw an 83% increase from 2020-2021 in the UK. Yoshitomo Nara was also found to be a favourite in Bulgaria, Slovakia, and Ukraine.
In the US, Damien Hirst came in the top spot. The artist saw a 232% increase in searches for his name, in the US, from 2020-2021.
In Canada, Nicholas Party was revealed as their top artist seeing a 700% increase in searches in the country. The artist is best known for his colour-saturated paintings and murals. Furthermore, Nicholas Party was also found to be the most loved in New Zealand, Romania, and Switzerland.
The full list of artists that are most liked in each country can be found below:
| | |
| --- | --- |
| Artist | Countries searching the most for the artist |
| Yoshitomo Nara | UK, Bulgaria, Slovakia, Ukraine |
| Damien Hirst | USA, Cyprus, Slovakia |
| Nicholas Party | Canada, New Zealand, Romania, Switzerland |
| Wendy Red Star | Australia |
| Deana Lawson | New Zealand, Portugal, Serbia |
| Banksy | Albania, Lithuania |
| Gustav Klimt | Andorra |
| Takashi Murakami | Armenia |
| Christine Sun Kim | Austria, Russia |
| Michelangelo | Belarus |
| David Hockney | Belgium, Luxembourg |
| Jeff Koons | Bosnia & Herzegovina, Italy, Monaco, San Marino |
| Jean-Antoine Watteau | Bulgaria, Georgia |
| Eugene Delacroix | Croatia, Latvia, Moldova |
| Frida Kahlo | Czech Republic, Leichtenstein, Svalbard & Jan Mayen |
| Liu Ye | Denmark, Poland, Turkey |
| Georges Seurat | Estonia, North Macedonia |
| Vincent van Gogh | Faroe Islands |
| Leonardo da Vinci | Finland |
| Amoako Boafo | Finland, Greece, Turkey |
| Georgia O'Keeffe | France |
| Grayson Perry | Georgia, Netherlands |
| Brook Andrew | Germany |
| Henri Matisse | Gibraltar |
| Toyin Ojih Odutola | Greece |
| Gerhard Richter | Hungary |
| Haegue Yang | Ireland |
| Pablo Picasso | Iceland |
| Edvard Munch | Isle of Man |
| Edward Hopper | Jersey, Slovakia |
| Cindy Sherman | Malta, Montenegro |
| Édouard Manet | Moldova |
| Keith Haring | Moldova |
| Tracey Emin | Norway |
| Betye Saar | Romania |
| Salvador Dalí | Slovenia |
| Sandra Gamarra | Spain |
| Zanele Muholi | Sweden |
Commenting on the study Marion Sailhen, Chief Curator of SINGULART, said: 
"With so many artists in the world to admire the beautiful works of, we were keen to see which ones are actually the most loved and how favourites change in countries across the world. The report has shown just how many artists are truly loved around the world, from artists who produce pieces with important cultural significance to timeless pieces that have long been appreciated."
About SINGULART
Founded in 2017 in Paris, SINGULART is the largest online contemporary art gallery in the world. The company led by Véra Kempf and Brice Lecompte, accompanied by investor Denis Fayolle since its inception, has significantly contributed to the growth of the online contemporary art market. SINGULART's mission is to successfully promote artists and inspire art lovers. Since its launch, the scale-up has discovered many emerging artists and today accompanies established artists in their international careers. In November 2021, the company announced the most successful fundraising of an art company to date with €60 million for their series B. Monthly more than 2.2 million visitors discover a personalized selection of paintings, sculptures, photographs and other works of art from over 10,000 contemporary artists. SINGULART offers art lovers the opportunity to feed their passion with the assistance of a team of 120 people speaking more than 26 languages.
Categories
Tags