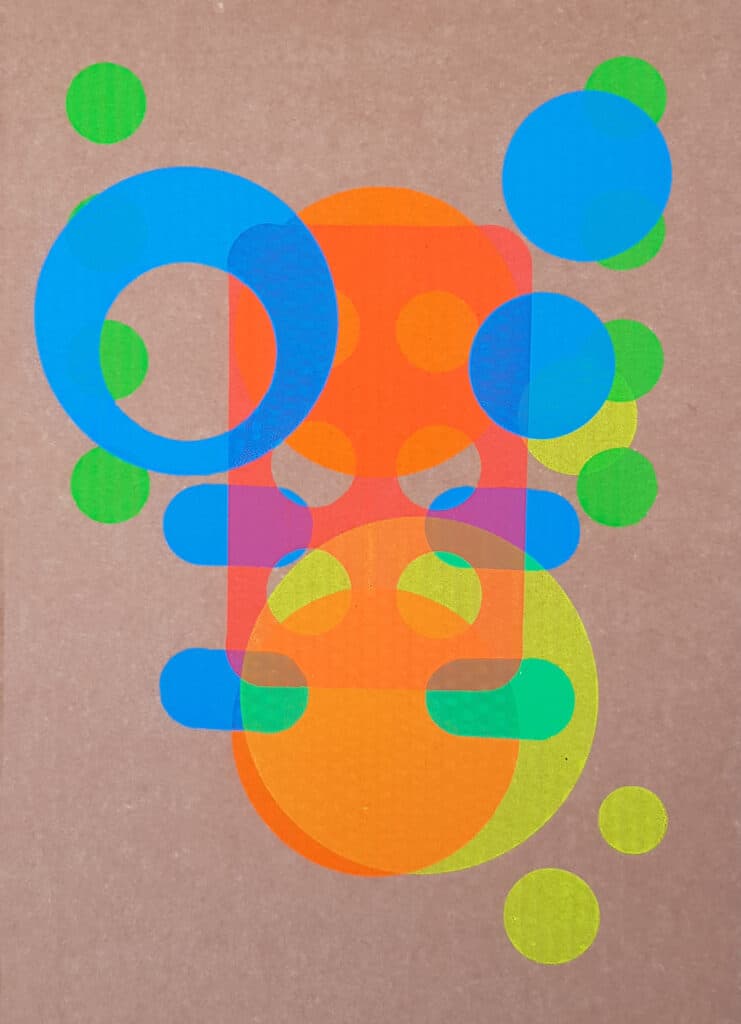 On show at the Lethaby Gallery and online with UAL's not just a shop, MERCH presents printworks by students on MA Fine Art, MA Fine Art Digital, MA Contemporary Photography; Practices and Philosophies and MA Art and Science.
MERCH, where you can buy affordable work – online and in-person – by final year postgraduate students from across our Art programme. Whether it's unique works and prints or clothes and badges, bring art to life and support emerging artists this February.
As part of the exhibition, CSM are running screen-print drop-in sessions every day from 3pm-5pm in which visitors will be shown how to pull their own print. (Capacity will be limited and on a first come first served basis)
Proceeds from sales will go directly to postgrad students to help support their end of year shows.
It's hard to avoid the proliferation of the word MERCH that has taken place in the last ten years. Merch is an informal abbreviation of merchandise and has become associated with products marketed to a particular fan base. These branded products evidence your affiliation to a particular sports personality, pop star or online influencer. Their power is in providing a link to the media personality and not in the inherent qualities of the purchased goods. An apparent intimacy that is created between star and fan as you enter the digits of your credit card. In this exhibition, we wanted to challenge this idea and present editions where the artworks themselves are the star of the show and not a stand-in for a distant celebrity.
MERCH at Lethaby Gallery, Central Saint Martins UAL, Friday 4th February to Wednesday 9th February 2022 To view the prints and purchase online Not Just a Shop live from Friday 4th February
Central Saint Martins, UAL 
Across art, design, and performance the students and staff of Central Saint Martins create ideas, materials, and actions for a better future. Among their alumni shaping the world  through creative action are Ashton Attzs, Grace Wales Bonner, Osei Bonsu, Matty Bovan,  Natsai Audrey Chieza, Sian Fan, Mona Hatoum, Ib Kamara, Kim Jones, Jean Jullien,  Sindiso Khumalo, Rene Matic, Stella McCartney, Morag Myerscough, Saul Nash, Ellie  Niblock, Sandy Powell, Laure Prouvost, Harris Reed and Yinka Shonibare CBE. 
Categories
Tags