Serpentine are starting the New Year with a multi-layered global project with the internationally acclaimed artist KAWS, developed in collaboration with Acute Art and the globally popular online video game Fortnite.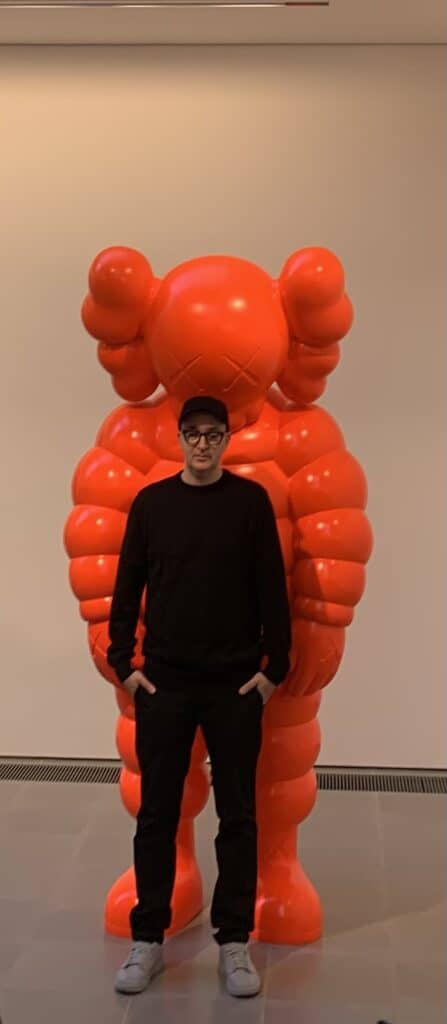 In his first major solo exhibition in London, NEW FICTION, KAWS (Brian Donnelly b.1974) presents new and recent works in physical and augmented reality at Serpentine North. The exhibition is presented in collaboration with Acute Art and curated by Acute's Artistic Director, Daniel Birnbaum. A virtual recreation of the show is available in Fortnite, allowing millions of players from all over the world to experience the exhibition from anywhere. All built by the Fortnite Creative community, players will be able to explore the Serpentine's grounds and experience KAWS' artworks and his iconic sculptures in a completely new way.
This is an incredibly exciting project for me. I always like exploring new mediums for my art. I became interested in working with AR when I realized the quality that can be achieved now. Then came the invitation to work with Fortnite. Now all these things come together in a complex exhibition that takes place in parallel realities. I want to thank the incredible teams at Fortnite, Acute Art and Serpentine.

KAWS
All the paintings and sculptures in the exhibition as well as a miniature version of the entire show can be accessed via the Acute Art app and can be placed and viewed at home by viewers globally.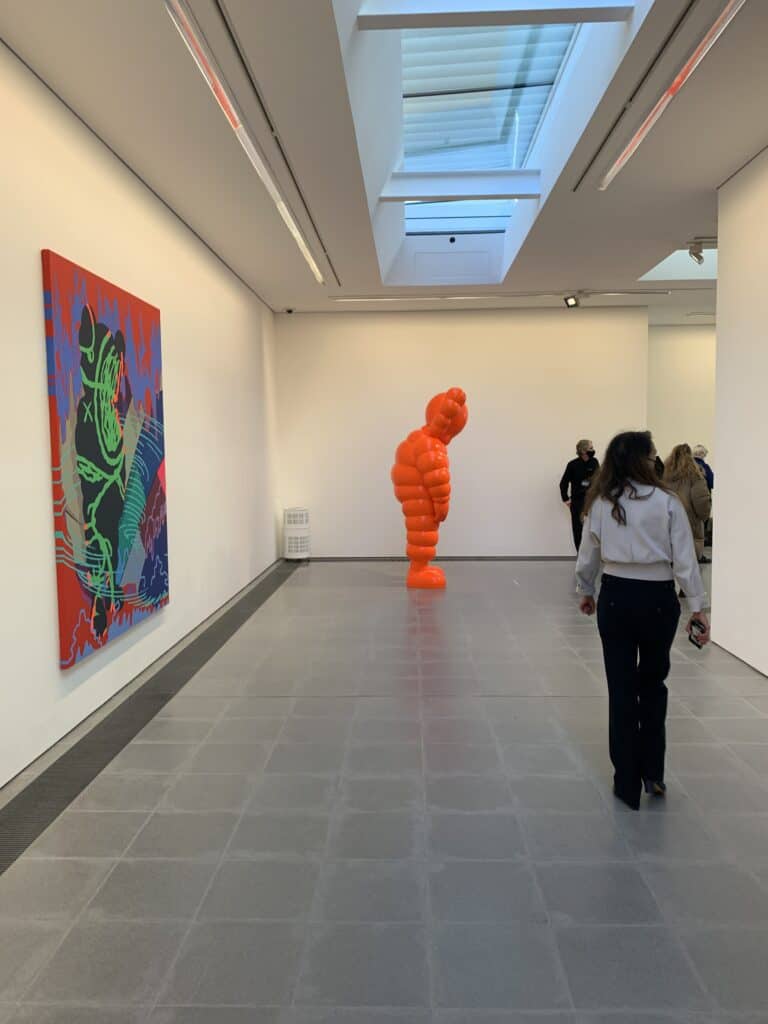 Brooklyn-based KAWS has created a prolific body of influential work, which both engages young people with contemporary art and straddles the worlds of art and design to include street art, graphic and product design, paintings, murals and large-scale sculptures. KAWS regularly exhibits in museums and galleries internationally and his work continues to appeal to diverse audiences within and beyond the artworld as well as the commercial sector. He has collaborated with creative industry leaders including Nike, Comme des Garçons, Dior, and Uniqlo.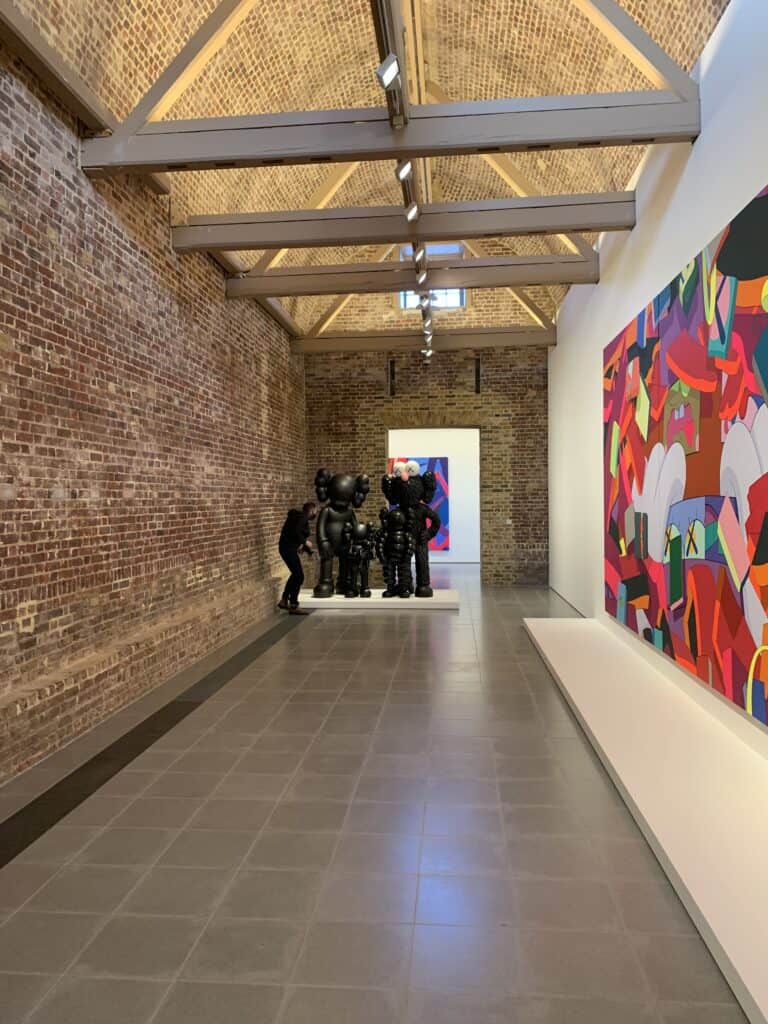 Daniel Birnbaum, Artistic Director of Acute Art and curator of NEW FICTION at the Serpentine Galleries, said:
KAWS has emerged as a truly global artist with mass appeal to audiences everywhere. His art transcends genres and defies all traditional hierarchies. This project will reach a larger and more diverse audience than any other exhibition I have curated. It marks the beginning of a new chapter of art living in parallel worlds and reaching local and global audiences simultaneously. I am thrilled to be involved in this unique collaboration. We have entered a new era!
KAWS NEW FICTION January 18th – 27th February 2022 at Serpentine North
The project is accompanied by a forthcoming publication which will include contributions by Hans Ulrich Obrist, Daniel Birnbaum and the American novelist Alexandra Kleeman. KAWS has also produced a limited edition print. Serpentine has a history of selling editions with artists to raise essential and core funds for the gallery.
About the artist
KAWS (Brian Donnelly) was born in Jersey City, New Jersey in 1974 and received his BFA from the School of Visual Arts, New York. From its onset, his career has been marked by his ability to cross disciplines' boundaries and push our conceptions of what an artist, artwork, exhibition, collector, and audience can be. His extensive list of projects in renowned institutions include solo exhibitions at— The Mori Arts Center Gallery, Tokyo (2021), The Brooklyn Museum, New York (2021); The National Gallery of Victoria, Melbourne, Australia (2019); Fire Station, Qatar Museums, Doha, Qatar (2019); Museum of Contemporary Art Detroit, Michigan (2019), Contemporary Art Museum of St. Louis, Missouri (2017); Modern Art Museum of Fort Worth, Texas (2016) which travelled to the Yuz Museum, Shanghai, China (2017); Yorkshire Sculpture Park and Longside Gallery, West Yorkshire, United Kingdom (2016); Brooklyn Museum, New York (2015); Centro de Arte Contemporáneo, Málaga, Spain (2014); Nerman Museum of Contemporary Art, Overland Park, Kansas (2013); Pennsylvania Academy of Fine Arts, Philadelphia (2013); High Art Museum, Atlanta, Georgia (2011); and Aldrich Museum of Contemporary Art, Ridgefield, Connecticut (2011).
Categories
Tags