Are you a landlord or a homeowner seeking to improve your garden? A beautifully designed yard can easily sell your property. Moreover, everyone wants an inviting yard that gives a breath of fresh air from good-smelling flowers and a cool shade during sunny days. Whether your garden is small or big, narrow or wide, you can entirely transform it to fit your desires with good design tips.  
However, because the task of brainstorming where to start and what to do with the different sections of your garden can be mentally draining, technology has made it easy for you with garden design software. With this software, you can fully design a landscaping blueprint of how you want your yard to look. The 3D productions of the software can show you how the final design of your landscaping will appear. Thus, you can tweak the design before breaking the ground until it's a perfect blueprint.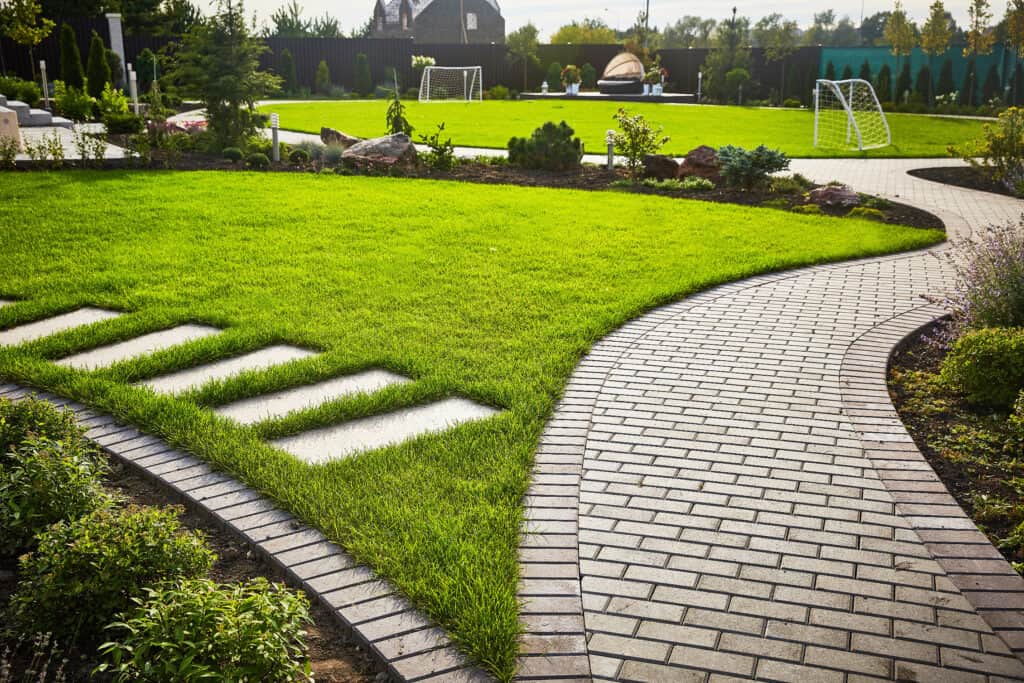 Whether you're landscaping your garden from scratch or remodeling it, here are pro tips and tricks for you:
Design The Lawn
If you want a great garden, you should first come up with a shape for the lawn. If initially, your garden was entirely grass, you may think of planting some flowers at select places in the yard. The preferred areas can be turned into certain shapes like rectangle, circle, oval, square, or oblong.
Moreover, you can consider trimming the branches of tall plants within your compound that would provide unnecessary shade to your small plants, such as flowers or shrubs. For better quality of the small plants, they need free access to sunlight.
Plan For Small Plants
Once your land is ready for planting, you must decide which plants go where. Most people prefer to have structural plants with a combination of flowering plants. You can have evergreen plants at the borders or as punctuation along the way. In addition, you can consider small shrubs like box balls. On the other hand, large evergreens such as Mahonia can be planted in bigger yards.
You can do the remaining areas with beautiful flowering plants to further level up the lawn. Having at most, five or six different kinds of flowers would be good. Also, ensure that the flowers' alternation pattern is maintained to make the effect coherent and coordinated. For your borders, you can give a width of a meter which is enough space for smaller shrubs in front and bigger ones behind.
Consider Big Trees
Planning for big trees would be an excellent idea if you have a fairly large compound. They're important in protecting you from the scorching sun rays when you want to enjoy fresh air outside on a hot day. In addition, you can use them for hanging pendant lights, a hammock, hanging decorations, or shade sails. If you live in a windy place, trees are good windbreakers. They can protect other structures within your garden from being destroyed by strong winds.
Apart from planting single stem trees like Willow Trees, American Elm Trees, Poplars, Norway Maples, Cottonwoods, and Aspens, you can also have a section laced with multi-stem trees. Depending on your preferences, there are trees of different sizes and shapes for your garden. For instance, you can have small, potted Acer trees or big cherry flowering trees for big compounds.
Pave The Yard
When paving your garden, you can employ different styles and colors. For instance, if you love a French country look, white or grey stones laid randomly can give you the feel. For a modern, sleek scheme, go for silver or black stones arranged in a regular pattern. Besides these patterns, you can consider a Bristish nature with golden stones perfectly done in mixed layouts. To enhance the general beauty of your courtyard, ensure that the paving colors blend well with the choice of flowers or flowering trees. You can try this out:
White or grey stone pavement might perfectly match white or purple blooms.
Soft-toned flowers are a good choice for golden pavements.
Consider silver or black pavements with shouting colors like orange, yellow, or orange.
Be Creative With Uneven Ground
If your garden isn't entirely flat, you can consider designs that will be environmentally friendly. You may consider different designs of steps on sloppy areas. Within the steps, you can plant beautiful kinds of grass.
Final Thoughts Coming up with an exquisite garden will require good creativity from you. If you haven't done garden landscaping before, this article is an excellent starting point for you. In addition, you can beef up your venture with more online research. Professional landscapers can be of great help to you if you have an extra budget. With that said, make it your ambition to transform your garden by enhancing it or doing it from scratch.
Categories
Tags