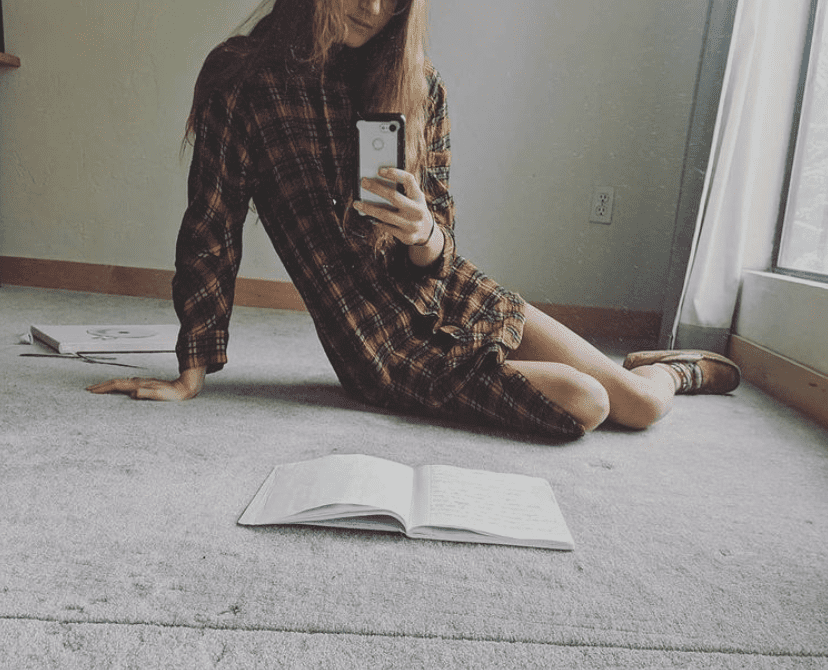 We caught up with Gretchen Andrew to find out about her new hybrid NFT with FAD bazaar & Art Is, to talk about her art practice, what she has in store for 2022 and how your dreams could be part of a collaborative NFT.
Can you tell us about Dreams as Plans

In my artistic process, which is also my life process, in my art, which is also the medium of reality and life, the last step is to "Treat your dreams as plans." Everything building up to it, the defining of a desire, the turning it into a visualized Vision Board Artwork, the turning of it into code and language that fools Google's algorithms, all of that is really preparatory work to the work of making it happen. I borrow the Law of Attraction terminology, I do all the meditation and use my artwork to visualize, but then I also continue on and program it into being.
I spoke about this in our article on Art Basel Miami Beach recently, how I'd literally been outfit planning for it for two years. I literally had a clothing folder on my computer called "Art Basel Miami Beach 2021" that I created two years ago. "Dreams as Plans" is about making the exhibition and planning what you are going to wear to the opening before you are offered it, whatever that goal is to you personally.
2 Do you believe it's important to plan to achieve your dreams?

I know it's important to me. I find the evolution of desire to be one of the most pleasurable and fulfilling aspects of my life.
3 How is Dreams as Plans an extension of your art practice?
This methodology, how I approach my own goals, is directly echoed in the technical and conceptual implementation of my practice.
The internet can be seen as a global subconscious, and, much like our own subconscious, it cannot tell the difference between a hoped-for future intensely imagined through art and what has, in fact, already occurred. This is because the internet cannot parse desire. To parse is to divide into parts and identify the parts' relations with each other. When humans read, "I am really hoping that someday my work sells for a contemporary art auction record," it is understood that the relationship between me and the object of her desire to be one of separation. By contrast, the internet essentially understands only that I am"relevant" to a contemporary art auction record.
My exhibitions also increasingly provide accessible ways for anyone to use technology to turn their own dreams into reality. This NFT Dream Diary is a perfect example of my desire to get more people involved in my process.
Is it important to always have dreams?
Everyone, not just artists, is the creator of their own life experience. Defining what we want that to be and working to create it, that's all a dream really is.
How do I turn my dreams into an NFT?
To be involved
1. Buy one of our physical limited-edition (999) 2022 dream diaries
2. Write down your dreams in your dream diary
3. Scan or take a photo of a page in your dream diary and send it to us
4. We will add your page, your dreams, to the digitally-interactive NFT dream diary
5. You become a part-owner of the NFT dream diary that contains your dreams.
What's happening in 2022 with you?
My exhibition at The Francisco Carolinum runs through March 7th. I'll be out in Austria in mid-February to celebrate the exhibition's catalog before I head to Dubai for an exhibition called "Growth Hacking" and then back to London for my residency with The National Gallery X London. Then I'm in Cologne this May where Falko Alexander Gallery and I will be taking on Facebook's tracking algorithm in an exhibition I am calling, "Everything I Need to be Beautiful." I'm hoping to manifest an exhibition or two for the fall in the United States.
Categories
Tags