Artist Daniel Arsham uses trailblazing NFT minting platform CXIP to mint his new NFT collection to be listed on Nifty Gateway, a premier NFT marketplace on 12/22 at 7:00pm EST. It marks the first time that Nifty Gateway will issue NFTs minted by CXIP, the best-in-class NFT minting technology used by creators and businesses, known for coining the term MaaS ("Minting as a Service"). 
"Nifty Gateway is a pioneering marketplace in the NFT space and continues to take strides in advancing their creator-first mission. Their landmark decision to use CXIP's NFT minting is a major step forward towards empowering Web3 creators to have true creative ownership, cross-market royalties, and on-chain provenance,"

said Jeff Gluck, CXIP Founder and CEO.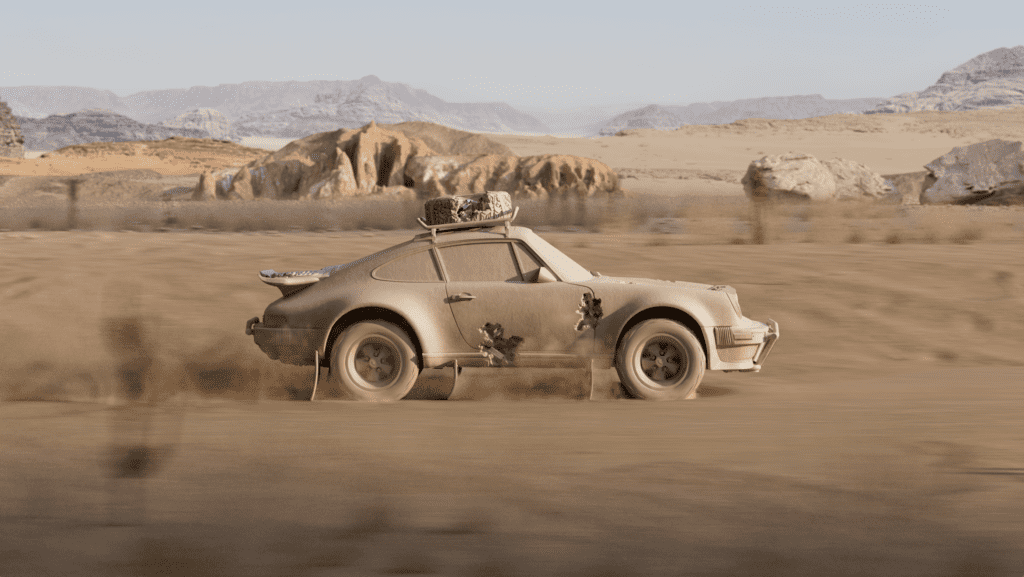 CXIP (pronounced "chip") is a universal NFT minting software interoperable with all major NFT marketplaces that empowers creators to have true creative ownership and cross-market royalties. With the leadership of CXIP Founder and CEO Jeff Gluck and renowned artist and Chief Brand Officer Daniel Arsham, CXIP is the most trusted NFT minting solution for all creators and businesses, assuring guaranteed on-chain asset provenance, identity, and security, combined with other major NFT minting enhancements including a first-of-its-kind advanced royalty mechanics enabling creators to collect resale royalties across all secondary marketplaces.
"I'm excited to partner with groundbreaking platform CXIP as minter of my latest series of NFTs, Eroding and Reforming Digital Sculptures: Cars. In keeping with my other works, both physical and digital which operate on different time scales, these works use the time of specific rallies as their clocks, imagining a scenario at a well known race which may exist in the past, present, or future.  I look forward to the evolution of the work CXIP and I will do together,"

said Daniel Arsham.
Daniel Arsham's uchronic aesthetic revolves around his concept of fictional archaeology. Working in sculpture, architecture, drawing and film, he creates and crystallizes ambiguous in-between spaces or situations, and further stages what he refers to as future relics of the present. This is the first time that a CXIP-minted NFT will launch on Nifty Gateway, one of the most successful marketplaces for NFTs. This past May, Arsham launched his first NFT with Nifty, Eroding and Reforming Bust of Rome (One Year)––a digital version of a sculpture from his most recent exhibition at Galerie Perrotin in New York that erodes over time.
This series of (3) Eroding and Reforming Digital Car sculptures complete their erosion cycles based on specific race times upon which they begin to reform every: 
9 hours and 13 minutes (Eroding and Reforming Safari 930)
9 hours and 32 minutes (Eroding and Reforming 356)
2 hours and 36 mins (Eroding and Reforming 964)
COMING SOON: CXIP DAO
The launch of this NFT with Arsham and Nifty Gateway comes on the heels of a major new development for CXIP: On Tuesday, November 16, the technology company announced the CXIP DAO, the world's largest coalition of NFT creators. Accordingly, every creator who has ever minted an NFT with Ethereum L1 will be able to claim CXIP's upcoming airdrop and join the CXIP DAO. To help guide this process, an advisory council has been established composed of leading artists and advocates; including Pharrell Williams, Jen Stark, Daniel Arsham, Chad Knight, and Justin Aversano.
About the artist
Daniel Arsham is a contemporary American visual artist who works across art, architecture, and performance. His work has been shown in museums and institutions worldwide, including MoMA PS1 and the New Museum, New York among others. He is the subject of a solo exhibition at Musée Guimet in Paris, and a forthcoming solo show at UCCA Dune in July 2021. Arsham's work was also recently included in The National Gallery of Victoria's NGV Triennial 2020.
Since 2013, Daniel has developed a highly successful edition practice with global reach, becoming one of the key leaders in this space. His releases often sell out immediately, resulting in exponential secondary market results on StockX and at auction houses such as Sotheby's. Arsham has also collaborated with the likes of Adidas, Dior, Pharrell Williams and Pokémon. In 2020, Arsham was named Creative Director of the NBA Cleveland Cavaliers.
Categories
Tags