UTA Fine Arts has announced its representation of artist Harmonia Rosales. Rosales joins UTA Fine Arts' growing list of represented artists after the Smithsonian National Museum of African American History and Culture's recent acquisition of her work Oya's Betrayal (2020).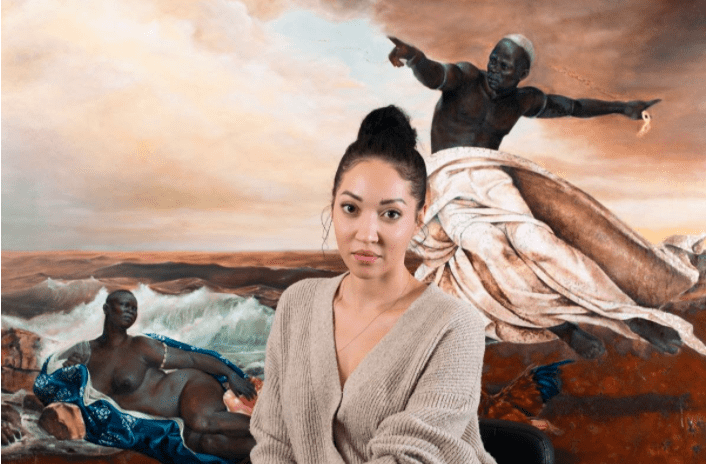 UTA Fine Arts will work closely with the artist as she prepares for upcoming solo exhibitions at the University of California, Santa Barbara (UCSB) and at UTA Artist Space, opening in January 2022 and the fall of 2022, respectively. Her UCSB show, "Harmonia Rosales: Entwined," celebrates the Yoruba culture's orishas and their extraordinary tales of desire and beauty, envy and betrayal, endurance and hope. These exhibitions of all new work entwine the ancient myths of her multi-cultural background to change the narrative of the white Western art canon by placing Black and Latinx figures at the center of each story. Conceived as "sister" exhibitions, the works in the two shows move through history and location and will culminate at UTA Artist Space with Rosales' vivid and powerful reimagining of the Sistine Chapel—a major reveal of an art piece that has been four years in the making.
"Harmonia is someone whose work creates sophisticated conversations with the complicated history of representation and beauty in fine art. We are so excited for her absolutely stunning paintings to reach the larger public, as she is a true trailblazer in her unique practice,"

said Arthur Lewis, UTA Fine Arts Creative Director.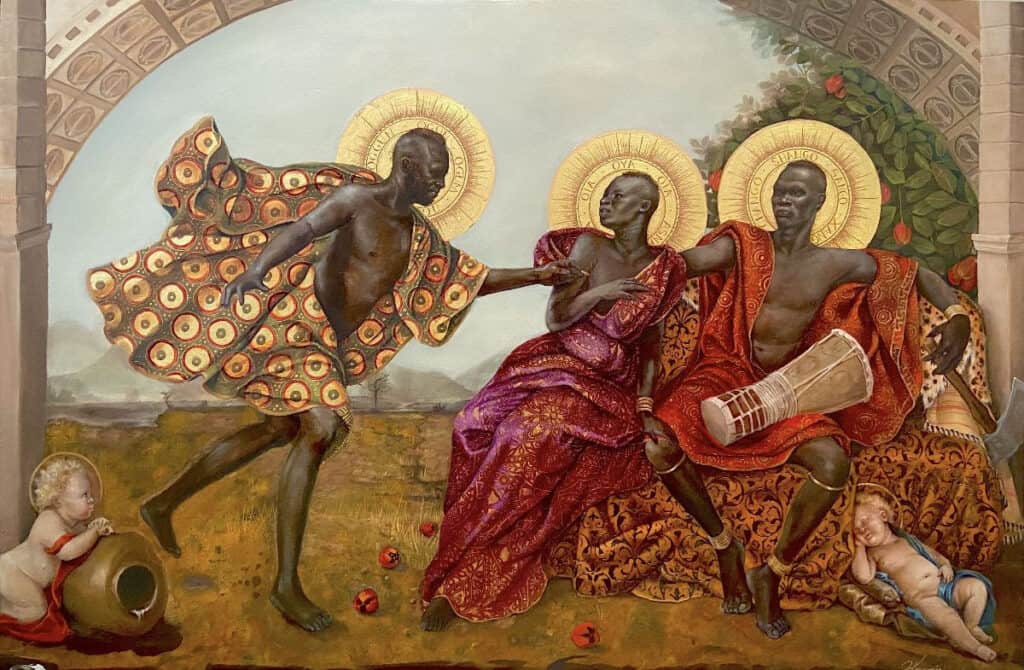 Harmonia Rosales is an Afro-Cuban American artist whose main focus is on Black female empowerment in Western culture. Her work has been included in solo and group exhibitions at MoCADA Museum in Brooklyn, Simard Bilodeau Contemporary in Los Angeles, and RJD Gallery in Bridgehampton, NY. The Los Angeles-based artist boasts an impressive social media presence, and created the cover for legendary rapper Nas' Grammy-winning album, "The King's Disease."
Rosales joins UTA Fine Art's growing list of represented artists and estates, which includes the estate of Ernie Barnes. 
ABOUT HARMONIA ROSALES
Harmonia Rosales (b. 1984, Chicago) lives and works in Los Angeles, CA. Her paintings depict and honor the African diaspora, reimagining new forms of aesthetic beauty, somewhere between pure love and ideological counter-hegemony. The core of her practice emerged from a childhood fascination with Renaissance masters, combined with a desire to decenter the white masculine hierarchy in their Eurocentric definitions of beauty. Her message is not to create an ideal or to simply copy, but rather to create a resurgence of African mythology and its deities, visually, in contemporary culture and media.
Categories
Tags