For many creative people, the profession of a designer in an IT company seems very tempting. And for good reason: it is creativity, interesting tasks, and work in a team or solo depending on the project, and a good salary. However, the bar to enter the profession is raised high. And even knowing how to draw and have a portfolio, you can not become a designer. After all, in addition to the need to master a large amount of knowledge, novice professionals often have to deal with internal doubts: "What if I don't succeed?".
The experts of getfinanceessay.com have prepared a checklist that will help you consider the most important things on your way to your dream profession.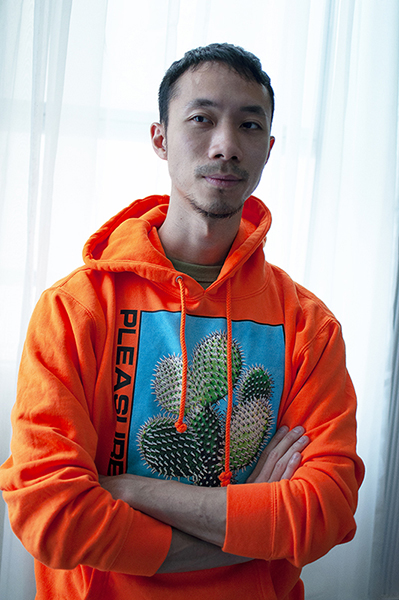 1. Directions in Design
For those who want to become a designer, the IT field offers the following choices:
Graphic Designer. He creates the identity and logos, prepares printed materials, deals with souvenir products as part of the brand. He draws illustrations, can do animation. This profession will suit those who love and can draw well.
The web and mobile application designer (UX/UI-designer) can make beautiful buttons and atmospheric shadows, understand indentation and fonts, draw illustrations and icons, and think through the logic of interfaces, analyze user behavior, test hypotheses and analyze the customer's product. Here it is not enough to be able to draw, you need a well-developed analytical mind.
A motion designer, bringing static objects to life, is a separate profession. But sometimes the skills of motion design can be useful to a graphic designer when preparing an advertisement, and to a UX/UI designer when bringing prototypes to life for the team and the client.
Product Designer. Some IT companies work on one or more of their own products. Such a profession will appeal to those who like to dive deep into one project, comprehensively developing it to the smallest detail.
Game industry specialists. There are many attractive professions for game lovers. A technical designer prototypes game mechanics, while game artists draw characters and other graphics for games. This can include 3D graphics, special effects, virtual and augmented reality.
In different companies, you can meet these professions both in pure form and in combinations.
Why is it important to make up your mind?
It is normal that you cannot be successful in all the areas at once. Often it is worthwhile to try your hand in different areas to find what you like.
To become a good designer, it's not enough to know only about graphics or guidelines. After all, to work on different tasks, you'll gradually have to learn the basics of layout, and work with animation and color theory, and read about typography. And in general, periodically look at different creative directions and inspire them.
But you should always focus on the main direction and not throw yourself too thinly to become a real expert in it, rather than a "three-piece" generalist. Familiarize yourself, yes. But it is better to study deeply later when you get a job in your main specialty.
The information field
The most important thing in the work of any designer is to surround yourself with quality examples and be constantly in the creative and information flow. Set up at a minimum:
Pinterest;
Behance;
Dribbble;
Awwwards;
Muzli;
Odie;
Smashing Magazine;
Habr.
Check out new and best works every day, get inspired, and read about trends in your chosen specialty. Read several books and articles in your chosen field, subscribe to interesting newsletters on thematic websites.
Important: This activity should not be a drag! If you're already happily Pinteresting and happily surfing Dribbble and other sites with information – you're definitely on the right track. If you're struggling with the process, go back to step 1 and reconsider your direction.
Those who want to become mobile and web app designers will also have to study all the necessary guidelines and keep an eye out for updates there as well. If studying is hard for you, delegate some of your schoolwork to a company that provides write my essay services. 
Soft Skills and Resume
Of course, the portfolio is not the last thing you should think about. To become a designer it is very important to develop the so-called soft skills. The skills which are formed in childhood and are based on the personal characteristics of the person, as well as the level of his emotional intelligence and cognitive abilities. These skills can also be developed in adulthood, but you have to make an effort.
A designer will greatly benefit from soft skills such as:
The ability to quickly and efficiently search for information from reputable sources.
Quick learning curve.
The ability to gather information through user surveys, communication with the customer, communication with the team. A designer in a company can have a lot of communication, be prepared for this, learn to collaborate and hear. If this is your strongest trait, feel free to put it on your resume.
The ability to analyze the information you receive. Very important. A designer is first and foremost an analyst, and then a creative person.
The ability to quickly offer ideas, different ways of solving problems. Recently you may need to do it immediately in the presence of the client and the team, thanks to the same Figma, where the designer is in full view.
The ability not to be afraid to take risks during brainstorming sessions.
Ability to work in a team, ability to persuade, rhetorical skills. You will often have to defend your projects and solutions to the customer and the team.
Curiosity, sincere willingness to learn. Change happens so fast in the IT field that books don't have time to come out.
The ability to adapt quickly without serious stress, and resilience. You'll need this so you don't get discouraged when the terms of reference change and an abundance of edits.
Productivity. The faster you test hypotheses and solve problems, the better the chances of project success;
Attention to detail. This helps to avoid critical errors and understand the task very clearly.
In addition to the standard mentions of education, work experience, and interests, don't forget to record your soft skills on your resume. There are plenty of samples online of how this can be written down and formalized. If you're having trouble writing your resume, a cheap essay writing service can help with that.
And don't forget to tell your social networks and friends that you are looking for work. There may well be someone among your acquaintances who can help you find a job.
Categories
Tags