Disrupting the traditional arts scene, KnownOrigin and Manchester's Finest will be bringing the first NFT presence at this year's art fair. The collaborative exhibition booth 'WTF is an NFT' will serve as an opportunity for attendees to talk to the KnownOrigin team about NFTs and get advice on how to get started in this emerging digital space.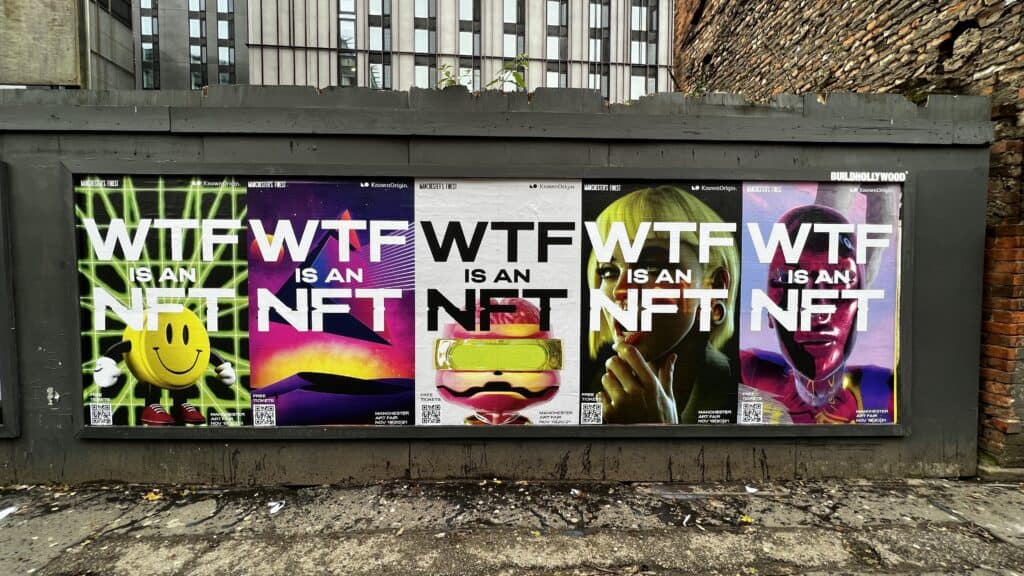 The exhibition will feature KnownOrigin's cryptoart by artists such as Paul Kenton, Baugasm, Rathz The Monk, David-Koblesky, Adam Martinakis, Anna Natter, Matik and Lucho, alongside Manchester's Finest own curated artists, Numan, a multidisciplinary artist based in Manchester whose work is heavily inspired by surrealism and modern art, and LeiMai LeMaow, an artist who has found new freedom through the metaverse and the NFT space and whose work stems from her background in graffiti and rave culture. 
"The Manchester Art fair is a big deal in the traditional art Calendar and also for the North West. I am excited to see the reaction at the fair to a fully digital art gallery that specialises in NFTs. We are here to disrupt the art world and empower creators, good art should pose questions, great art should spark a conversation. This is why we are curating the 'WTF is an NFT' collection especially for this show."  

David Moore Co-founder of KnownOrigin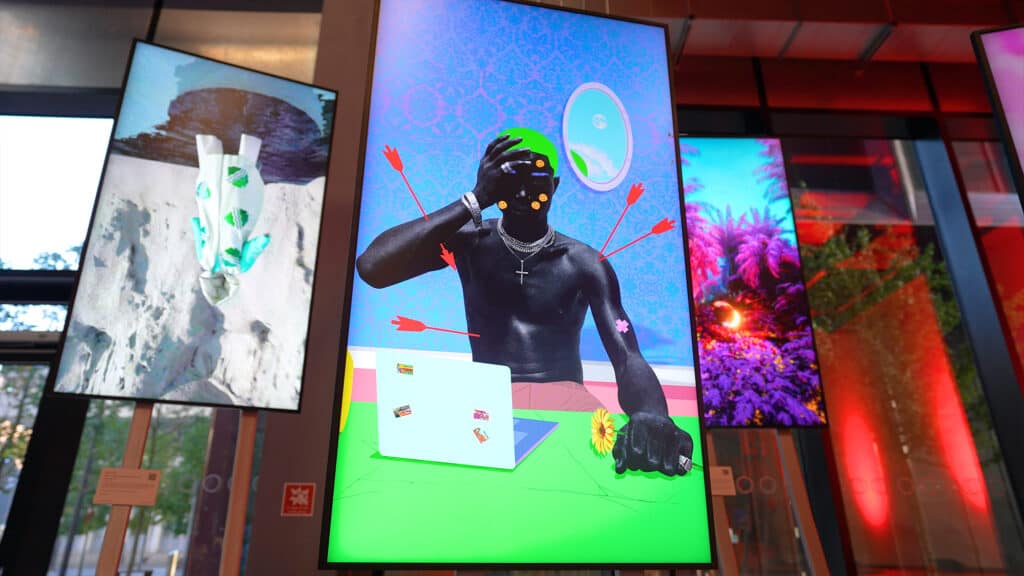 Manchester's Finest will focus on the utility of NFTs, which often gives collectors a set of unlockable experiences and benefits as a result of the purchase. Therefore, everyone who buys one of the artworks by Manchester's Finest collaborative artists will be able to redeem a supperclub with the artist in question through an invite that will be airdropped at some point in the future.
"The 'utility' or 'added extra' side of NFTs and the fact the artist benefits from commission on any resales is something we at Manchester's Finest really want to champion. The additional ability to link unique perks, gifts & events direct to the holders of these NFTs allows us to also generate revenue for our independent food & drink partners. NFTs will span every aspect of people's lives in years to come, this is just the start."

Steven Pankhurst, Creative Director of Manchester's Finest
Attendees will also be able to get an exclusive POAP  (Proof of Attendance Protocol), which is a digital gift to prove one's attendance at an event, and a much sought-after asset in the NFT community, as some of the POAPs are deemed high value depending on the historical value of the event to which they're linked to. 
KnownOrigin is confident that this partnership with Manchester's Finest will bring more visibility to local up-and-coming crypto artists, and education around NFTs and crypto to the North West of England.
Free tickets to the fair are available on Manchester's Finest website here. 
Categories
Tags