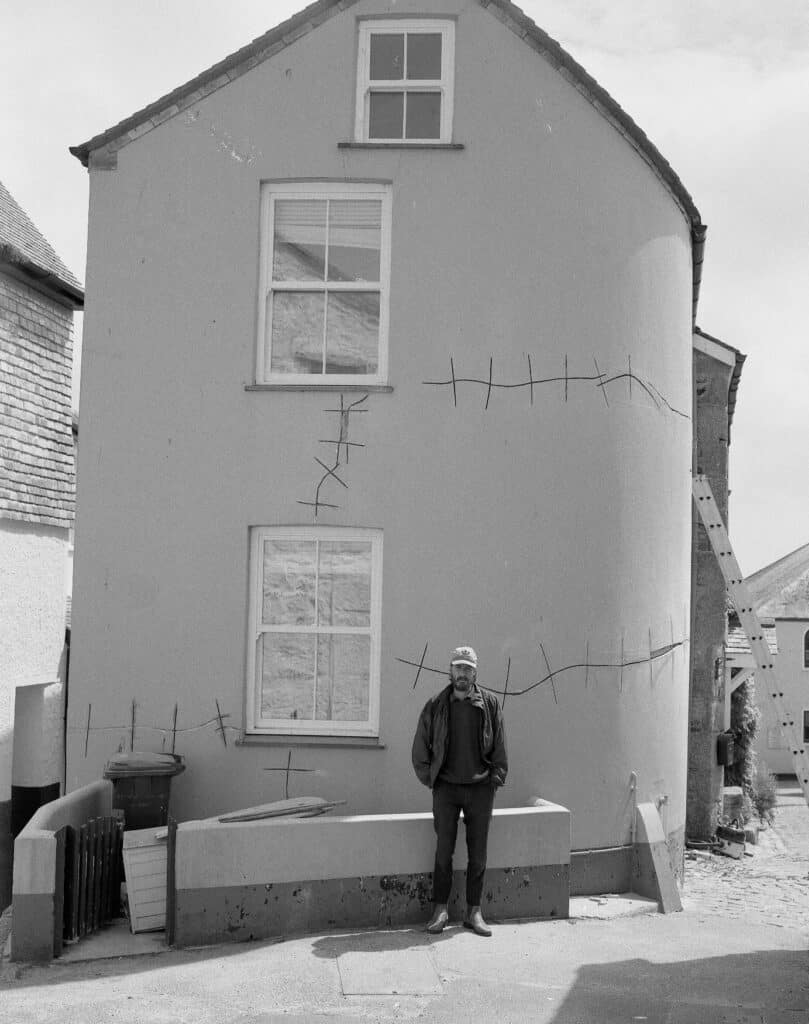 Danny Fox was born in St Ives, Cornwall and has recently returned to his hometown having lived and worked in Los Angeles for a few years, his new solo exhibition at Saatchi Yates is inspired by his return to Cornwall and the history of St Ives painters, such as Ben Nicholson and Alfred Wallis. His works incorporate local buildings, bars, inhabitants, and folklore, conjuring wild and wonderful scene's of coastal Britain, in a lucid storytelling fashion. The conscious influence and in-depth knowledge of St Ives life are ever-present. A Cult Leader, Lothario, Step-Father and False Prophet make up some of Fox's twisted figures in the series. Beneath their folksy charm, they reignite the debate about what makes contemporary figuration.
We managed to grab a bit of time with Danny to talk about his new show and his move back home.
A Cult Leader, Lothario, Step-Father and False Prophet – which are you or are you all of them? Or do you wish you were one of them or all of them?
I could potentially be all of them. The leading man in these paintings is all of the above. It's a character observation but also a cautionary tale and ultimately a loathing self-criticism. The story begins with Alistair Crowley, the famous occultist who lived in Cornwall in the 1930s. His house still sits abandoned at the top of a hill not far from my studio. Admirers of Crowleys still climb the hill to light candles and practice spells, make fires, draw on the walls and have seances etc. A few years ago I made some paintings that explored the fascination that some women have with crystals, tarot, astrology, burning sage and the like, there's a word that describes it all but I can't think of it, anyway, I decided it was only fair it makes some paintings about the male counterpart. This man is a creep, a false mystic, an ageing rock star, a bullshitter, and through the work and a subsequent twisted reflection I found that the king of creeps is the painter.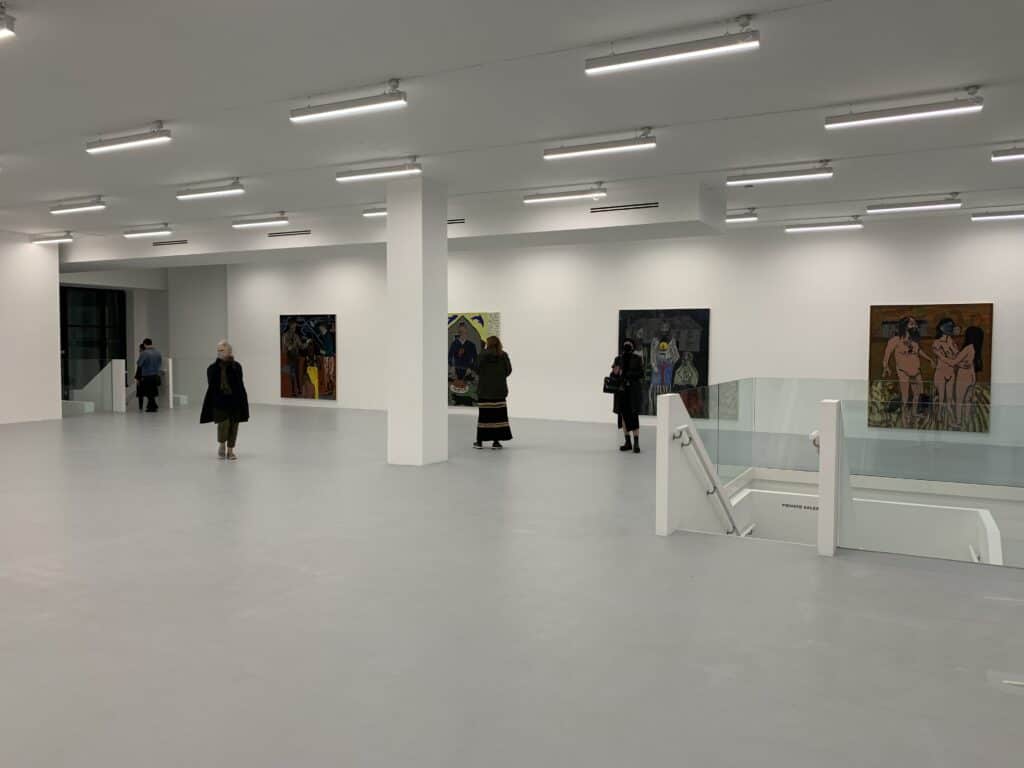 Can you tell us about the show- why's it called brown willy?  
Wikipedia says: Brown Willy possibly from Cornish Bronn Wennili meaning "hill of swallows" or from Cornish Bronn Ewhella meaning "highest hill") is a hill in Cornwall England, United Kingdom. The summit, at 1,378 feet (420 metres) above sea level, is the highest point of Bodmin Moor and of Cornwall as a whole. As to why I named the show after this big old hill is another matter. It seemed like the perfect meeting place, a grand stage for invented sacrality. 
3 After all that time in Los Angeles, you must be cold? 
Strangely I'm not. These paintings have connected me even deeper to my home. I feel comfortable here now. It was nice to live in the warmth, I never got tired of walking to the bar in a short-sleeve shirt, of going into the air-conditioned bodega and walking back out into the warm night, the smell of taco meat in the air – but it was all a dream, it must have been. We have a lot of fires here, a lot happens when you're staying warm, there's a life in it. 
4 Do you surf? 
Yeah dude 
Danny Fox, 'Brown Willy' – January 2022 Saatchi Yates saatchiyates.com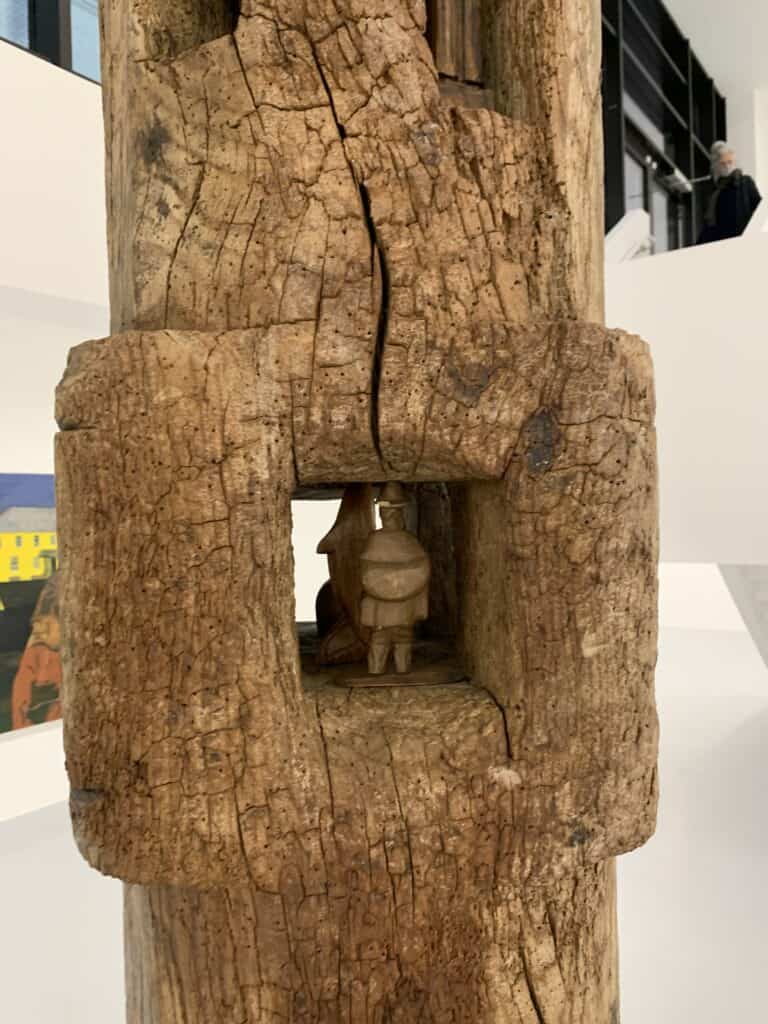 About the artist
Danny Fox has lived and worked in both UK, and LA (2016-2020), and currently lives and works in Cornwall. Selected most recent exhibitions include: (2021) The Sweet and Burning Hills, Alexander Berggruen, New York, Eye For a Stye, Tooth For the Roof, Eighteen Gallery, Copenhagen, Crowd, Hannah Barry Gallery, London. (2019) Danny Fox: Some Mornings Catch a Wraith, Berggruen Gallery, San Francisco, Doped, Roped, and Horoscoped, Eighteenth Gallery, Copenhagen, Punch, Jeffrey Deitch, Los Angeles. (2018) Blood Spots on Apple Flesh, Zidoun-Boussuyt Gallery, Luxembourg City.
From 2016 Young Artist to Watch: fadmagazine.com/2016/08/24/young-artist-watch-danny-fox/
Categories
Tags