Over the years we have seen a growing interest in Outsider Art, work by self-taught artists, often raw and naïve. I believe that the roving institution The Museum of Everything has had a role in this revival. I think though that the term is misleading and we have to draw a distinction between 'good bad painting' and just plain 'bad painting'.

THE SHADOWS THAT TREES MAKE signed; signed, titled and dated 2016 on the reverse
acrylic on canvas 72 by 60 in. 182.9 by 152.4 cm.
With Danny Fox, I believe we are looking at the former and he is getting serious notice, his large-scale canvases often feature military figures on horseback, boxers and still lives. Everything is painted flat, paired down to the essential elements, we have bold colour backgrounds and crudely rendered images which are powerful and dramatic.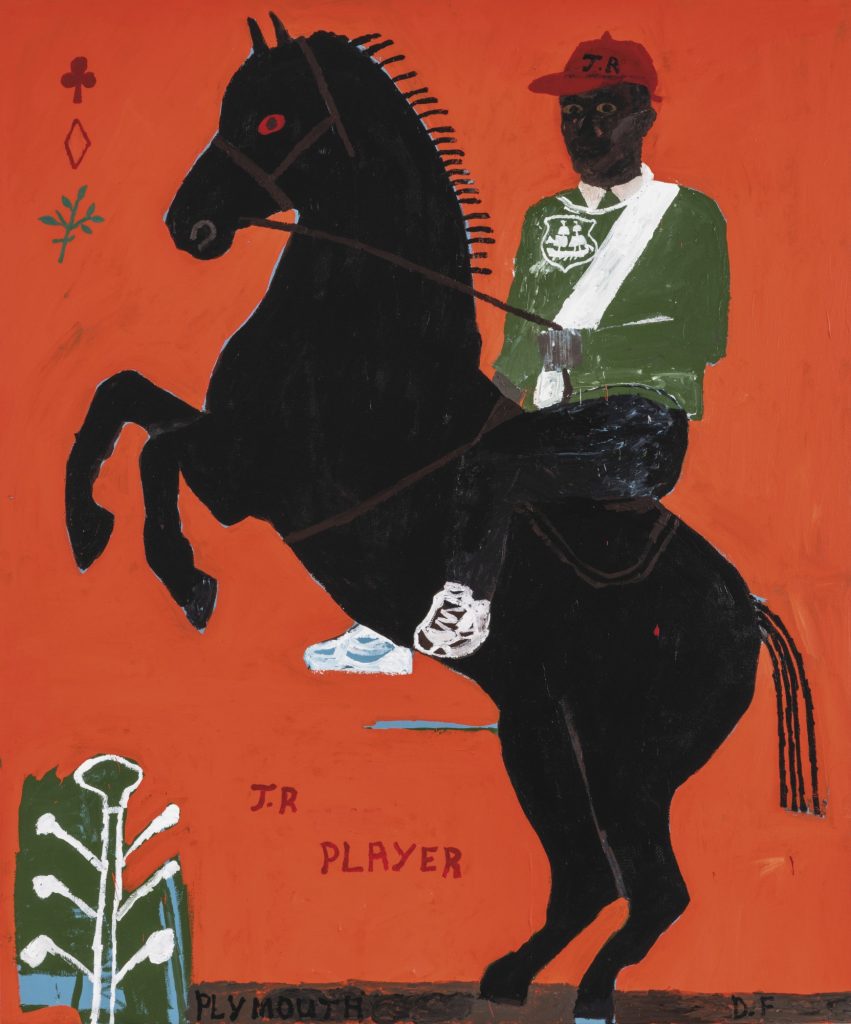 Trails at Plymouth –signed; signed, titled and dated 2016 on the reverse acrylic on canvas 72 by 60 in. 182.9 by 152.4 cm.
Danny Fox's practice may seem at first glance as unskilled and technically poor, but there is an inner power to the work, something that can only be expressed by an untutored hand. For me that is something very impressive, it is raw and unapologetic, it is work that there is no getting away from, they are refer to historical figures, yet stem from contemporary characters, like the inhabitants of Skid Row whom he spent time observing. There is a street style at play, also a sense of childhood innocence and joy, yet tempered by an underlying seriousness. Danny Fox has his own language, which is natural and direct, it is the coming together of forms and figures influenced a history of painting, anecdotes and experiences.
Danny Fox was born in 1986 in St Ives, Cornwall, and currently lives and works between Los Angeles and London. In New York he recently had a show at Sotheby's S/2 space entitled, 'Onions Under Water'. His artwork has been featured in exhibitions at such galleries as CNB Gallery, London; Faux Pas Gallery, Moscow and Paul Loya Gallery, Los Angeles. Last year, Fox was the youngest artist to have a solo exhibition at the historic The Redfern Gallery, London. Fox's work has been reviewed by such periodicals as Modern Painters, TATE Magazine, The Saatchi Gallery Magazine, Wall Street International and Purple Magazine and written about by artists and critics including Wes Lang, Sue Webster, Arty Nelson and Edward Lucie-Smith.
Danny Fox's work will also feature in the forthcoming exhibition at the Saatchi Gallery – 'Known Unknowns'.
Danny Fox is clearly a young artist to watch out for in the future.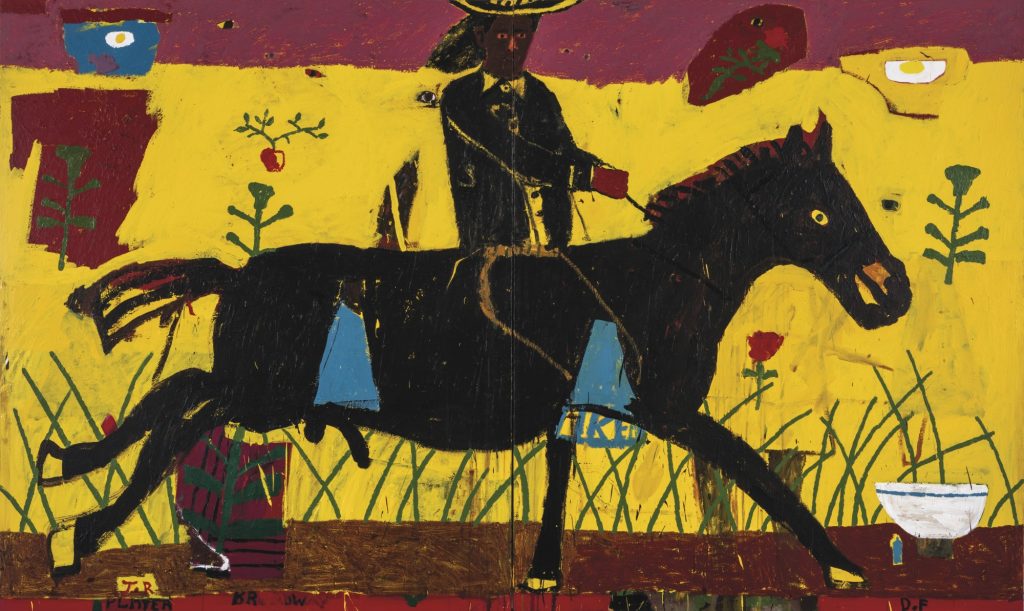 Categories
Tags