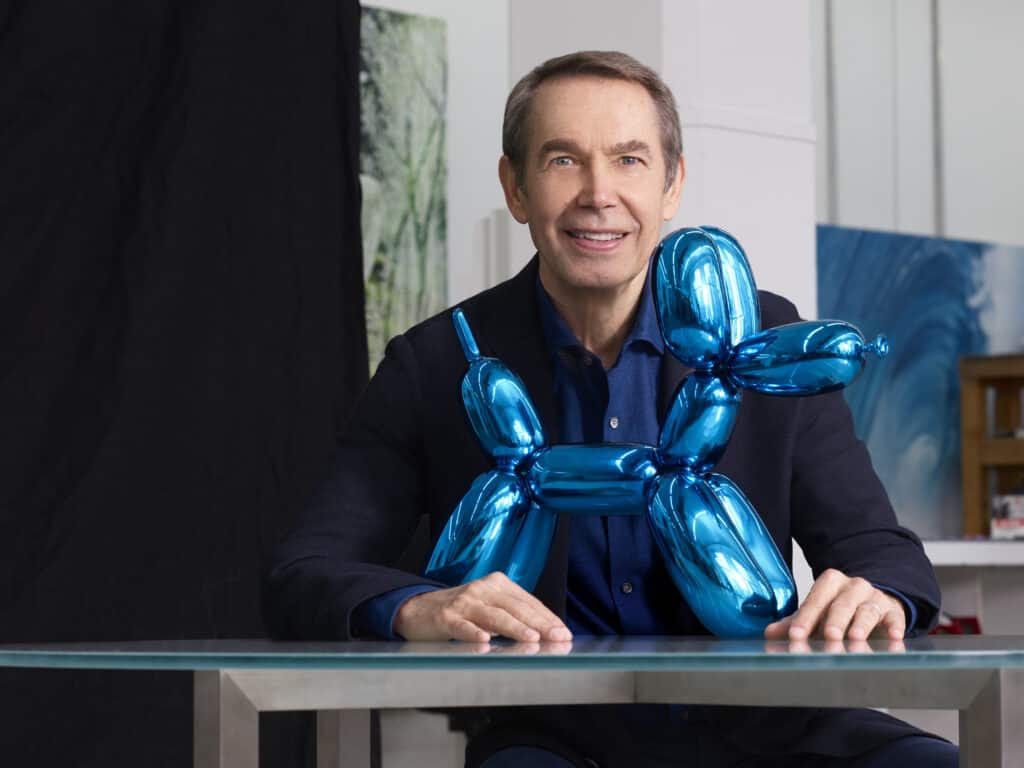 Weng Contemporary presents one of the most iconic works of the 21st century and as Jeff Koons himself has called it the "Trojan horse" of the Celebration series. The only authentic limited edition depicting the freestanding Balloon Dog is finally here.
"It's a very optimistic piece, it's a balloon that a clown would maybe twist for you at a birthday party. But at the same time it's a Trojan horse. There are other things here that are inside: maybe the sexuality of the piece."

—Jeff Koons
Each limited edition of the Balloon Dog (Blue) required 60 people and a full month to produce. The metallic and reflective characteristics of the porcelain were only achievable by combining traditional porcelain decoration techniques with new technologies.
Each edition is signed on the inside front right leg and the signature is applied on top of the porcelain and fired in the oven.
The Balloon Dog has chameleon-like qualities; its reflective surface is capable of physically changing with its surroundings and its many-layered meanings make it conceptually change in the mind of each viewer.
"The exterior is reflective. It always reflects its environment, affirming the viewer. When you move the abstraction happens; nothing happens without you; it's all about you. When you leave the room, the art leaves the room with you."

—Jeff Koons
Categories
Tags