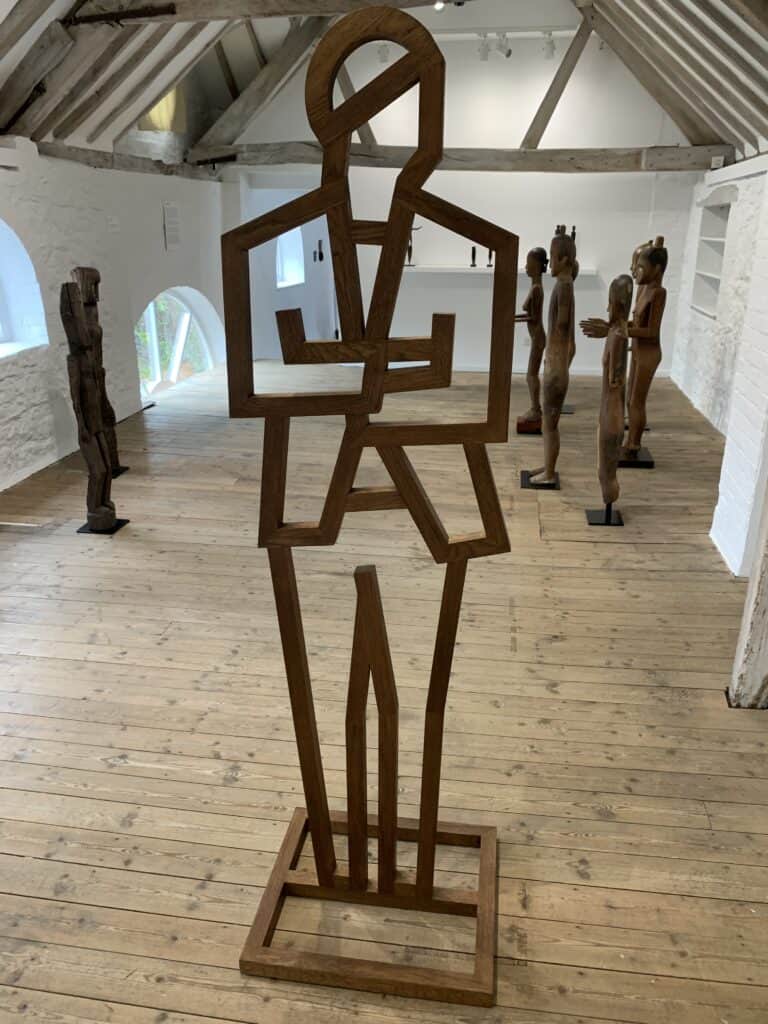 Newlands House Gallery presents Julian Opie: Collected Works/Works Collected, showcasing over 100 objects from the contemporary British artist's personal collection, ranging from the ancient world to the present day, alongside a selection of his own sculptures, paintings and films. Presented in the historic market town of Petworth in Newlands House Gallery's Georgian building, the exhibition offers a unique opportunity for visitors to see how Opie's interests and journey as a collector, inform the art he makes himself.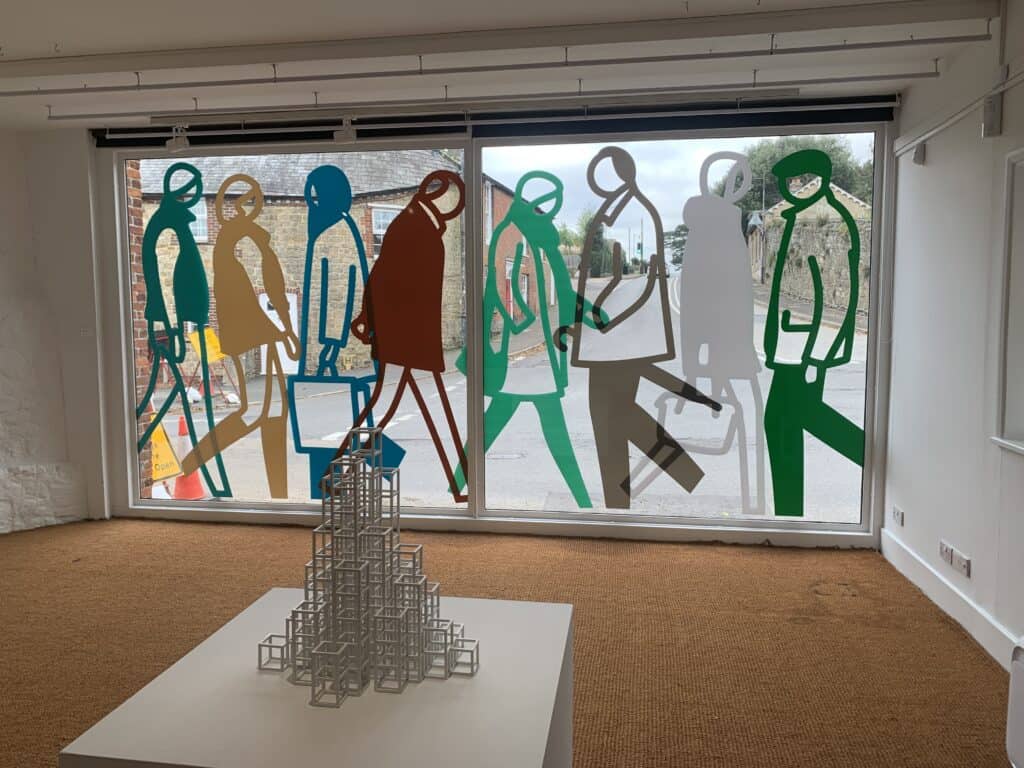 Julian Opie is internationally recognised for his distinctive and refined drawing style, distilling the visual information of our everyday reality to a universal language of symbols and signs, reflecting his preoccupation with the idea of representation, and the means by which images are perceived and understood. A wide range of techniques are visible throughout Opie's work – from cutting-edge LCD technology to mosaic, beadwork and engraved stone – and are presented here in dialogue with the artworks that have inspired them.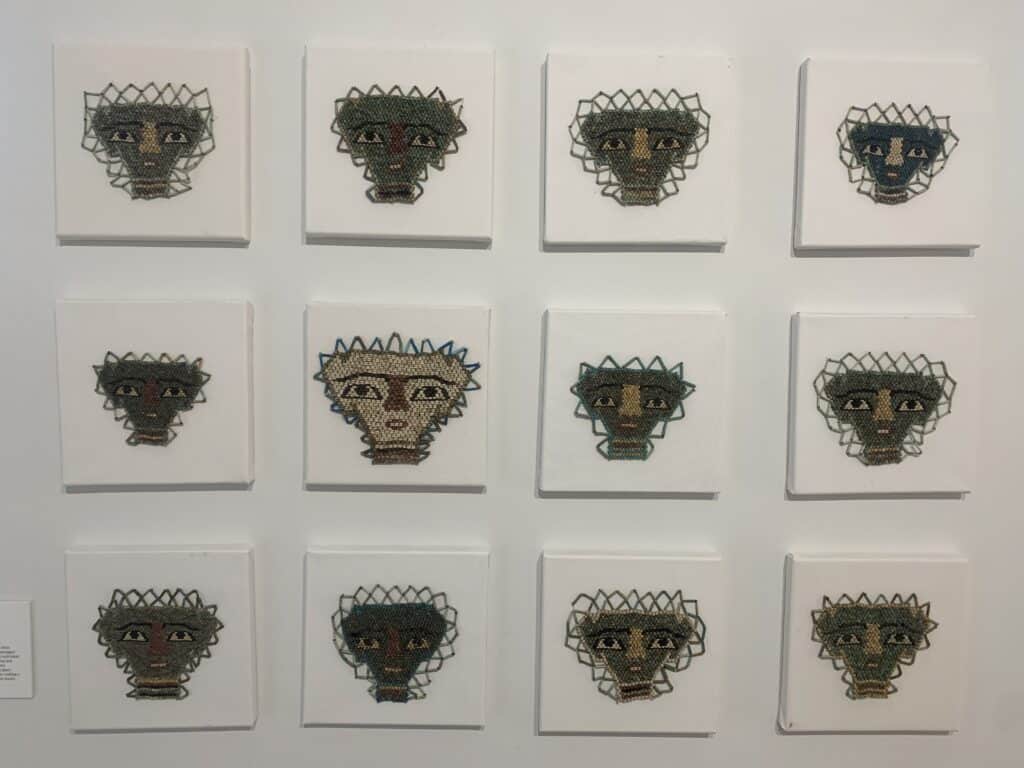 "Spookily often, when I am stuck for decisions, I get up and look at some other art and find a solution right there. The work of others pushes me beyond what I know and assume, it suggests new logics and approaches and makes me feel not so alone in this strange endeavour."

Julian Opie
In a multifarious and dynamic display, the exhibition includes Ancient Greek and Roman statuary,
Egyptian sarcophagi, Japanese Ukiyo-e woodblocks, beaded sun hats, armour and Indonesian
ancestral figures, alongside original manga sketches from Studio Ghibli and contemporary works by,
amongst others, Kara Walker, Chuck Close, Roy Lichtenstein and Sol LeWitt.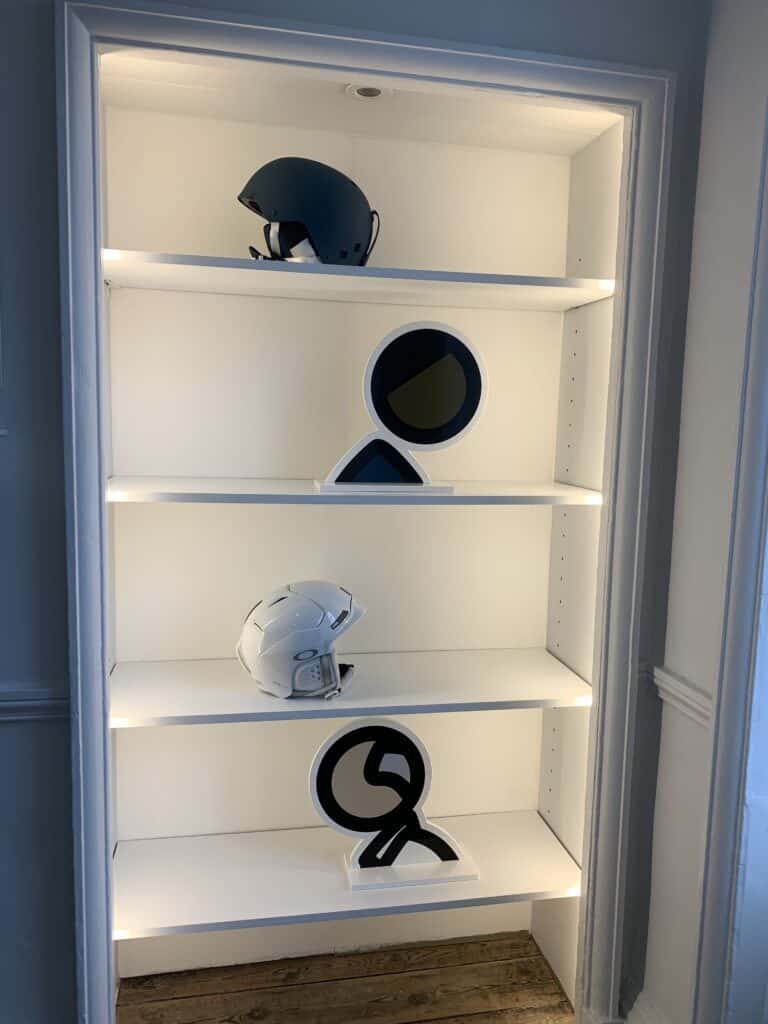 Heedful of the architecture and domestic space of Newlands House Gallery, the exhibition also provides an intimate visual map of Opie's interior world. The works are not organised chronologically, instead, they are curated to reflect the inquisitive mind of the artist; everyday scenes of Japanese women by Kitagawa Utamaro are positioned alongside Opie's animated LCD portrait Ruth smoking 2 (2006); Augustin Edouart's silhouette portraits of Victorian families are presented together with Opie's own silhouettes from 2010, depicting both his own family and friends and The Gallery Staff; in the garden, recent metal sculptures Deer 2 and Dog 4 (2020) are installed alongside Yoko XIX (2006) by Don Brown. Opie's portrait paintings and 3D sculpture are shown together with old Master paintings by Joshua Reynolds and a variety of helmets meant both for recreation and battle. These unconventional combinations offer insight into his ongoing artistic endeavour, steeped in the visual and material languages of the past; a conversation spanning hundreds and thousands of years and continuing on into the future.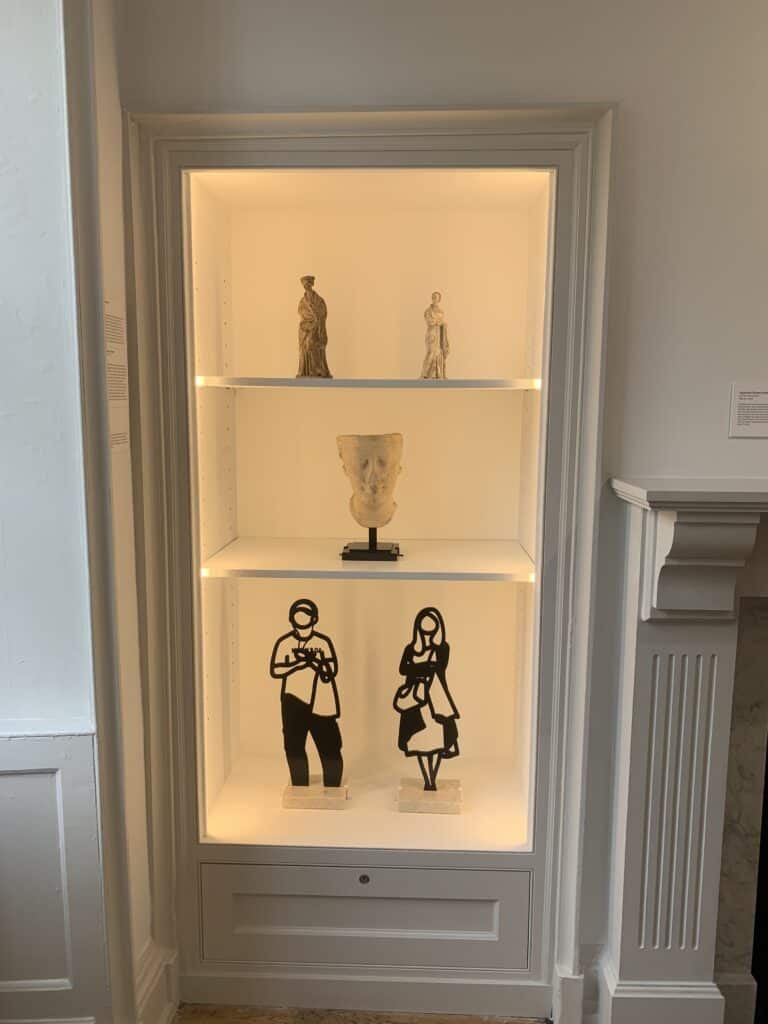 Julian Opie: Collected Works/Works Collected Newlands House 6th November 2021 – 6th March 2022 newlandshouse.gallery
About Newlands House
Newlands House is a new gallery inspired by the historic associations of Petworth and Sussex with
great artists, writers and designers from times past. Running in parallel with exhibitions dedicated to
modern and contemporary art, photography and design, the gallery's annual cultural programme plans
to build on the heritage of Petworth and the town's reputation for excellence in music, literature and
antiques. Newlands House occupies a spacious Grade II listed Georgian townhouse and adjacent coach house
in Petworth, West Sussex, in the heart of the South Downs. Spanning 7,500 square feet, the building
was originally built for Dr. Newlands in the 18th century and was most recently occupied by an
antiques and interiors shop, Augustus Brandt Antiques. Petworth boasts one of the country's largest
art collections, housed in the National Trust's Petworth House and Park, and sits at the centre of
Sussex's burgeoning cultural scene, spanning museums, art centres, festivals, vineyards, nature trails
and stately homes. The gallery's exhibition programming is steered by artistic advisor Maya Binkin
newlandshouse.gallery
Categories
Tags