ALMA ZEVI Venice presents Air du Temps, the first solo show in Italy by Esme Hodsoll. The artist has been working on the paintings on display for the past five years, and many have come straight from her studio in Paris and are on display for the first time. Through this selection of small works, including portraits and miniaturised fragments of reality, the exhibition offers an insightful view into Hodsoll's interior world.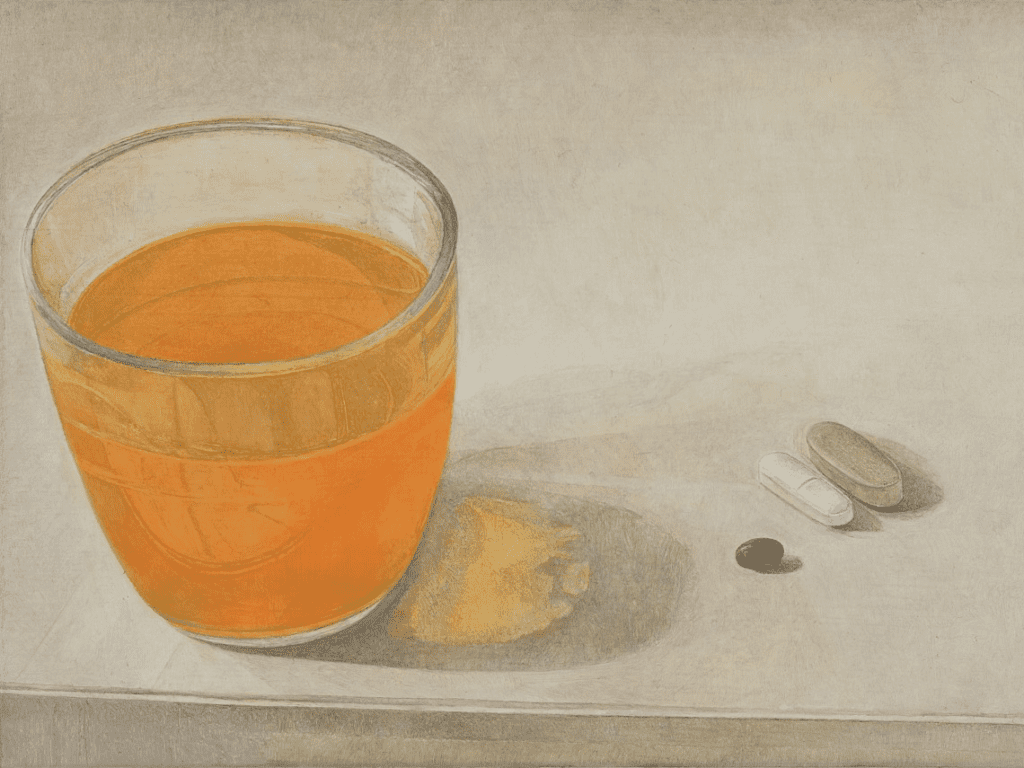 How long for do you work on a painting? When do you consider it to be finished (if ever)? 
The idea of a 'finished' work is complicated. It's a strange question as one has to answer to the painting as well as to one's own intuition. It usually takes months, occasionally years. Momentum plays an important part but, essentially, one shouldn't give in to time where truth is concerned. 
What were the greatest influences in your education?
I hardly had an education. I've never been able to find meaning in prescribed learning. The discovery that painting makes visible the invisible, or indescribable, was intriguing to me. I've looked at a lot of paintings, and what stirs me most is when the paint itself carries a particular feeling specific to the painter and their time. Clouet, Cranach, Grunewald, Velazquez, Renoir, Soutine… they all did this with striking ability and courage. 
Entering Air du Temps at ALMA ZEVI, Venice, is like coming into a new world, made of serene tones, tranquil solitudes, and crystallised atmospheres. Yet, there are often elements, such as a broken glass, that burst into the scene disrupting it. What do you want to convey in your paintings? 
For me painting is about surprises; revelations rather than preconceptions. I find the sight and sound of breaking glass mesmerising. I want to transmit the viewer the feelings my subjects stir in me, in a novel way.  
Your canvases are fragments of reality, a reality that could belong to any of us. Yet, because of these elements that interrupt the scene, they are also uncanny. How do you envisage them?
Ideas or subjects appear to me and rarely do I question them, just like emotions. If they develop, it's because they have, as you say, interrupted, or consumed me. I cannot move forward until I've acted upon them. 
You tend to zoom in into reality depicting very intimate and specific details of the everyday. Do you wish for your paintings to become sort of universal, something anyone could potentially identify with?
It's true this is the case with my recent paintings, but that could change, it wasn't conscious. Looking back it was probably to do with being 'locked down', it's not so much our worlds became smaller during Covid, as more claustrophobic, or without a horizon. I've never really considered who I paint for, but as emotions are the driving force in my paintings, I suppose universal isn't an impossibility –  I'd doubt that emotions are culture specific.
There are many debates nowadays around the role of painting in contemporary art. How do you feel about this? Why did you choose to work primarily with it?
I haven't really paid much attention to these debates. I'm more interested in the relationship between life and art – less so between art and contemporary art – or its role. I discovered painting around the same time I sensed what it was to record life as art. I saw I was able to do something with paint, whereas when I'd sung/played music as a child, or read as a teenager, I didn't feel the same way. 
As Digby Warde-Aldam brightly points out in his essay for Air du Temps, 'so much contemporary figurative painting is illustrative and provocatively grotesque,' whereas you maintain a very poetic and delicate touch. How was it to insert yourself in such context?
I don't think one can choose their touch but in any case poetry and emotions are closely related.
Sometimes by looking at your paintings I feel like they are all part of the same narrative, a continuous stream of consciousness, or reality. Do you ever envisage them as being part of a story, maybe your daily story? 
I suppose at the end everyone's life becomes a story, when it's all been written so to speak, but one doesn't (hopefully) live their life as if it's a story. As my paintings are a translation of my life, I wouldn't say they are part of a narrative/story as I can't see my life that way. Perhaps there is a link with stream of consciousness, but painting, for me, rather than being concerned solely with thoughts or feelings passing through the mind, is the concrete attempt to depict the confrontation between inner and outer worlds.
ESME HODSOLL, AIR DU TEMPS – NOVEMBER 6th, 2021 ALMA ZEVI VENICE, SALIZZADA SAN SAMUELE almazevi.com
Categories
Tags