Tabish Khan the @LondonArtCritic picks his top exhibitions to see right now, this time they're all local to one another in Mayfair. Each one comes with a concise review to help you decide whether it's for you. Those looking for more exhibitions should check out his late September shows, where all but one is still open to visit.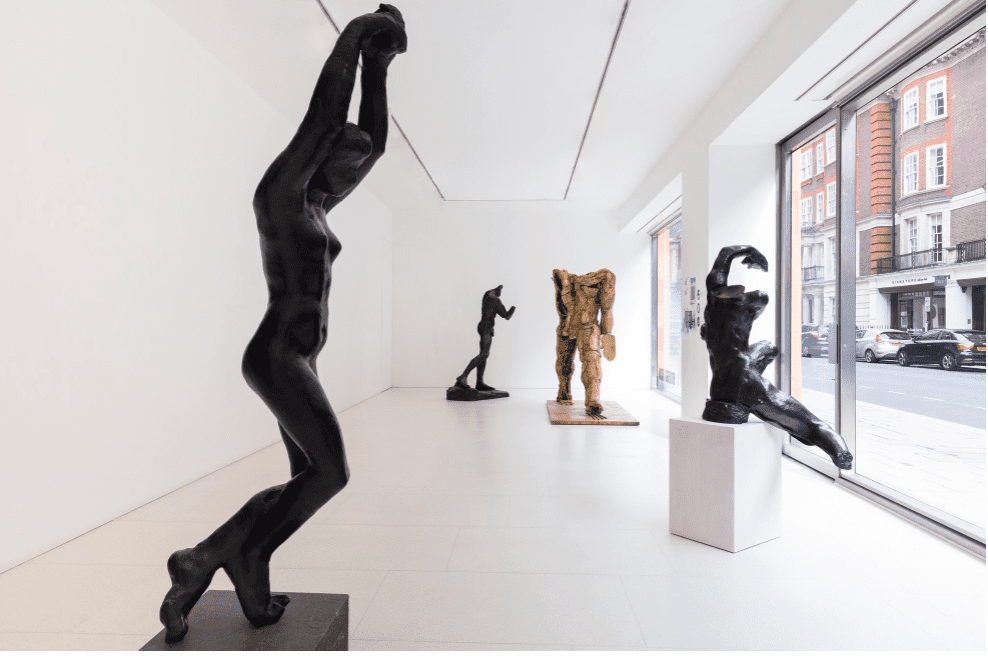 Houseago | Rodin @ Gagosian, Davies Street
Classic meets contemporary sculpture as we get the stark contrast between Rodin's figures with their graceful curves and Houseago's chunky works that look brutish in comparison and in the largest work as if the weight of them is making them break apart. Until 18 December.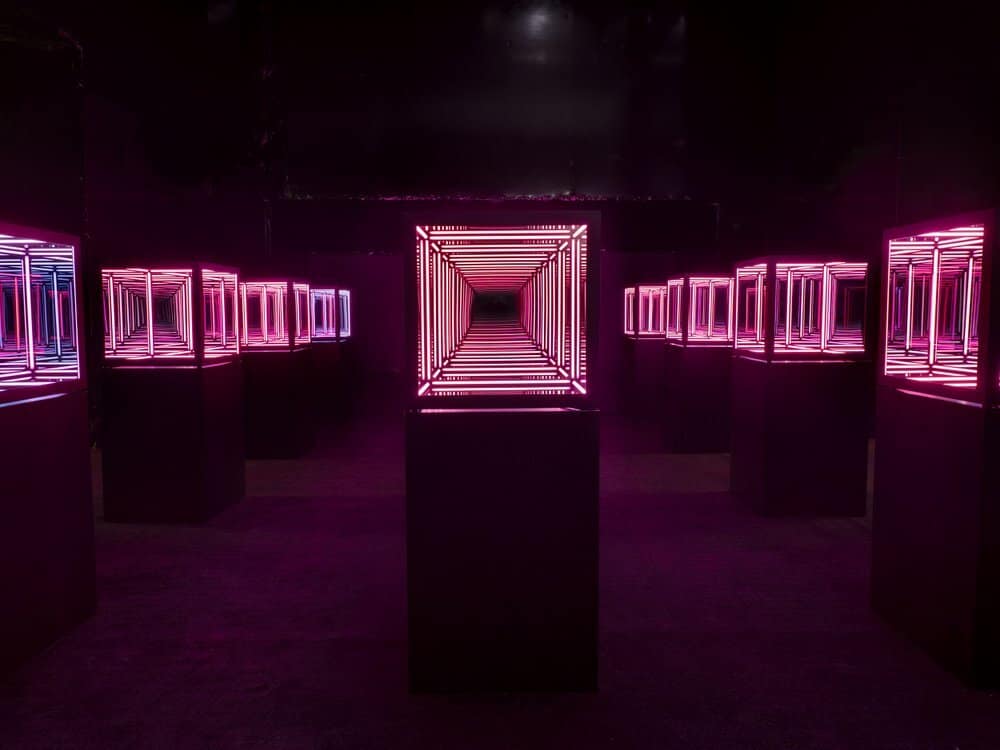 Anthony James @ The Mound London
The Marble Arch Mound has not been well received as a tourist attraction, yet underneath it there's a chance to get lost in infinite worlds that stretch inside the beautiful light sculptures by Anthony James. I've been mesmerised by his single works and here's a whole field of cubes that pulse with different colours alongside giant polygons that create mind-bending illusions. Until 31 December.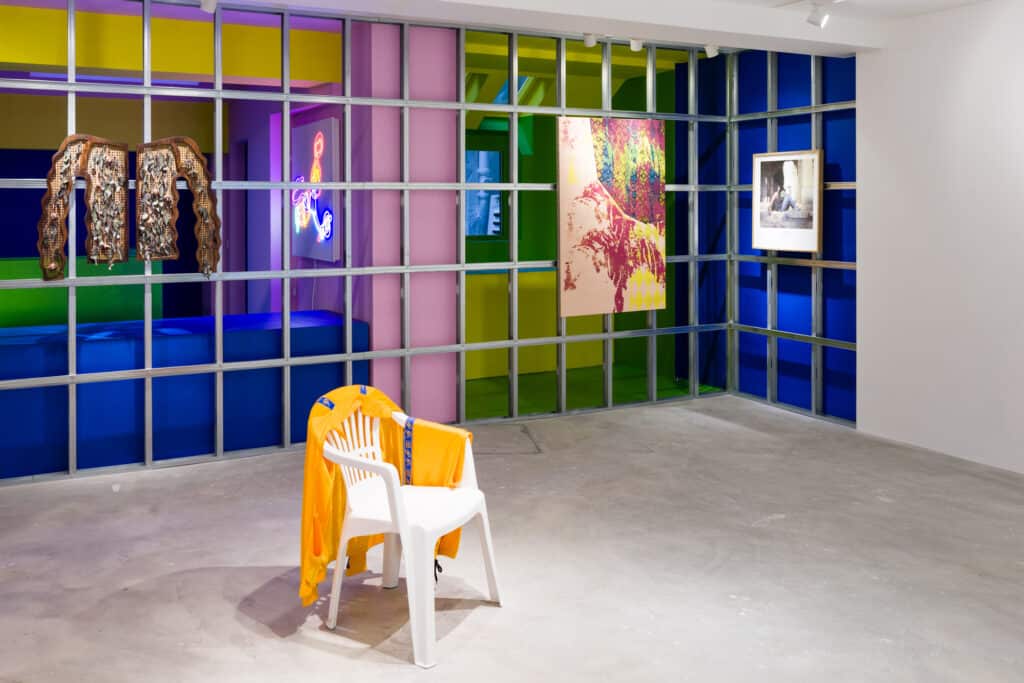 Hawala @ Paradise Row
The former commercial gallery returns to London as a not for profit enterprise, raising money for worth causes. The opening show features a selection of artists from the South Asian diaspora. There are familiar names featured including curator Shezad Dawood and a neon by Chila Burman. The top discovery for me was the work of Anousha Payne, where delicate ceramic pieces hang from a rattan head and jacket. Until 29 October.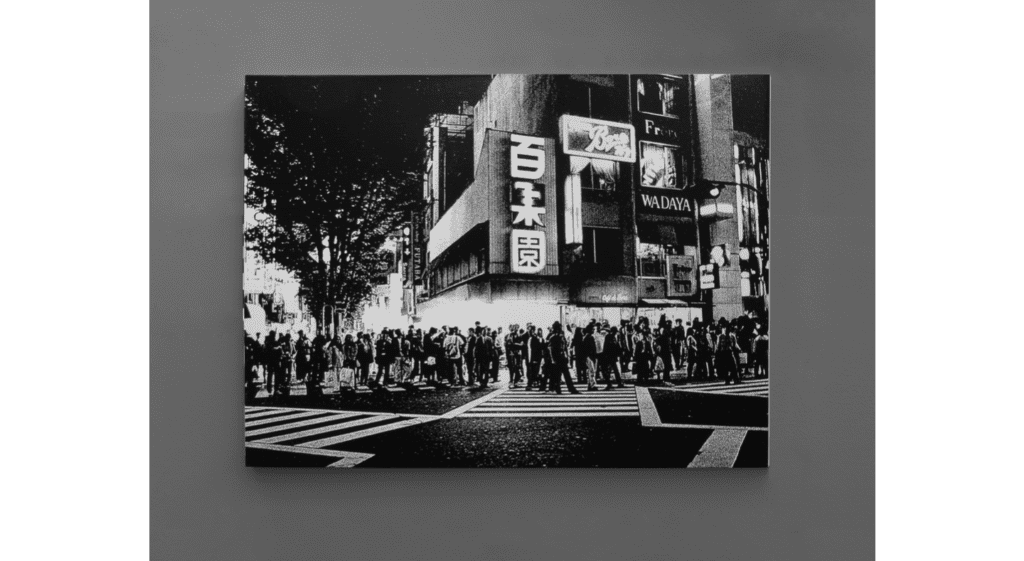 Daido Moriyama: A Journey in Ink @ Hamiltons
In this selection of photographs by Moriyama it's clear to see the influence of Warhol's silkscreen prints as images repeat and the deep black ink ensures every details is defined. Those that are particularly captivating are of the busy streets of Tokyo where he manages to capture the vibrancy and buzz of the city without the colours we usually associate with it. Until 30 October.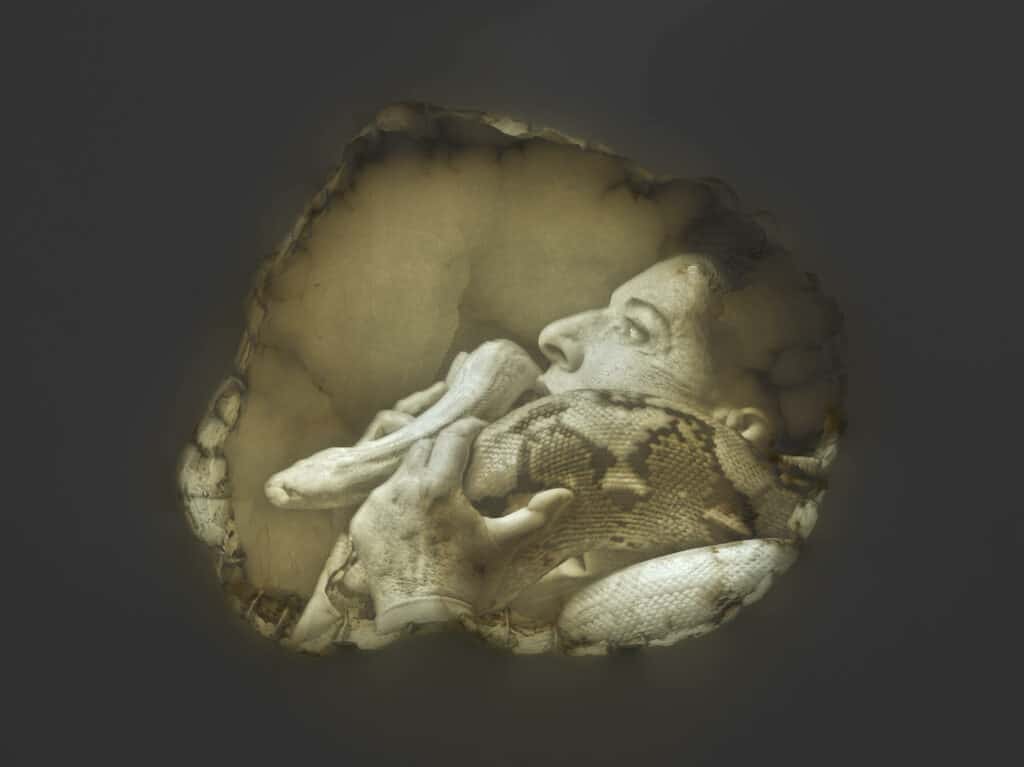 Marina Abramovic: Seven Deaths @ Lisson Gallery, Cork Street
Abramovic's film Seven Deaths at Lisson Gallery on Bell Street may be the bigger draw but I was more drawn to the three dimensional alabaster sculptures that capture dramatic moments from the film in the Cork Street gallery. Until 17 October.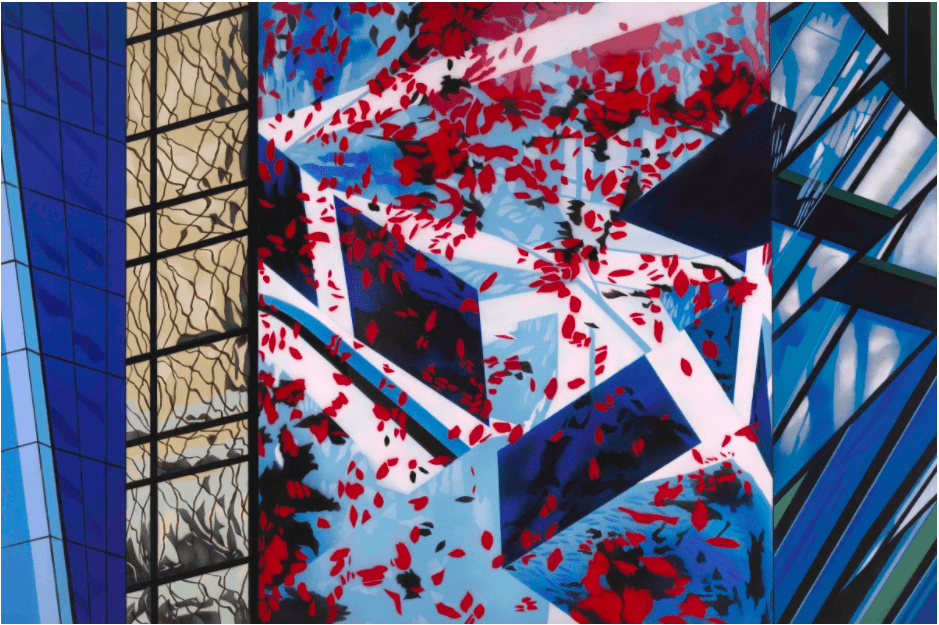 Brendan Neiland: Reflections at 80 @ The Redfern Gallery
These colourful paintings let cities sing as Neiland gives us the sharp angles and bright colours of the urban jungle. There are glimpses of commercials and it really captures that sense of being in awe when first visiting a big city. Until 15 October.
Houseago/Rodin photo: Lucy Dawkins. All other images copyright artist and courtesy gallery.
Categories
Tags