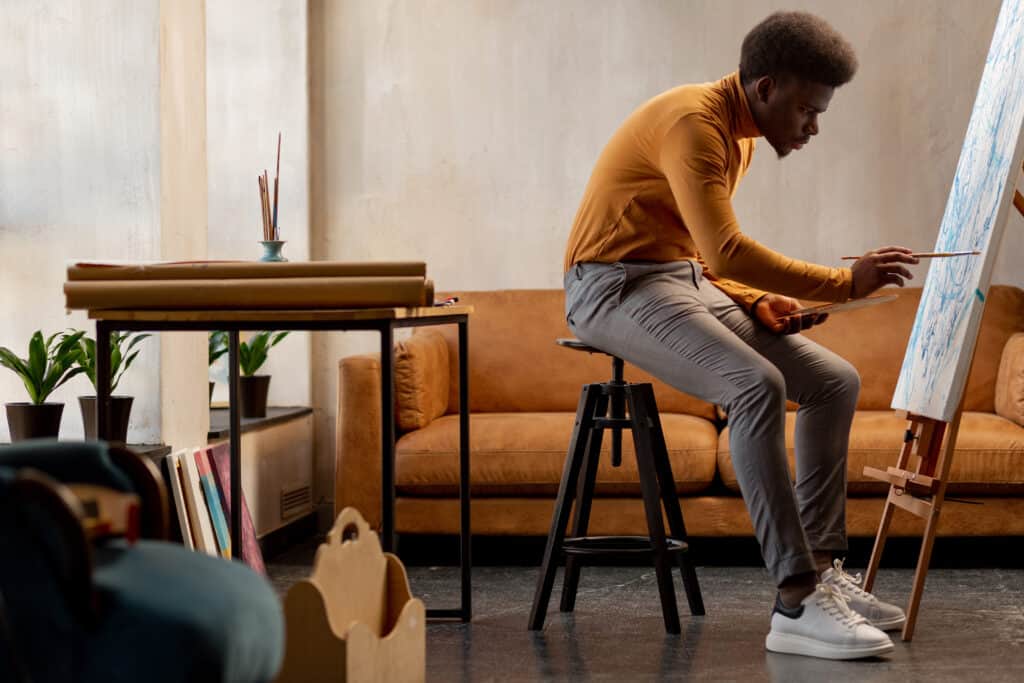 Nothing could be more fascinating or profound than realizing and honing your unique artistic style. Essentially, it's a combination of your brand and signature; it's your ticket to recognition. And the good news is figuring out your personal artistic style may not be that hard or time-consuming. After all, it's something you already have, and all you have to do is discover it.
So, how can you hone your skill and discover your one-of-a-kind artistic approach to do your crafts? Find out below.
1. Recognize Various Artistic Forms As A Source Of Inspiration
Your first step to discovering your art style is to seek inspiration. Find your creative niche to get a better idea of who your target audience will be or what types of publications might be engaged in your future artworks.
Try to gain inspiration from the various artistic genres available. Start by researching multiple examples of art to determine which style you wish to learn and master. Scan through art books, look for articles or blog posts about recognized artists, or visit art museums to gaze at unique abstract art pieces or other crafts.
2. Learn About Specific Artists You Admire
After you've viewed the diverse styles of art, pick out those that tickle your interest. Look up the artists' names so you can designate them as your role models in terms of artistry. Carry out thorough research on those artists to learn more about how they create their art, where they get their inspiration, and the techniques or tools they employ to create their pieces.
3. Develop An Interest In A Certain Type Of Art
Another approach to determine your artistic style is to focus your attention on a certain genre of art. Choose a medium you genuinely love and devote your attention to exploring all of its aspects. Even if you can experiment with many mediums, focusing on one form of art—whether it's sketching, painting, sculpting, pottery making, or another—might benefit you in developing a unique style more effectively.
With that in mind, feel free to experiment with various forms of art until you discover one you enjoy. For example, you can explore sculpting by drawing your idea, building a support structure, and experimenting with a variety of subject matter.
4. Never Stop Trying New Things
When you've found a style you want to learn more about, keep pushing yourself by experimenting with various ways to make it. For instance, if you've recently learned how to sculpt with clay, you can experiment with different mediums such as paper mache, metal, or wire sculptures. Test out different approaches to create your art by venturing outside of your comfort zone.
Start by perusing the many materials available and exploring the variety of subject matters. This step may guide you in determining the techniques you prefer.
5. Accept Your Errors
In working on a piece of art, mistakes and challenges are inevitable, so learn to accept them. Don't be overly critical of yourself if you made a wrong brushstroke or failed to perfect your clay sculpture. Rather, consider what you can do with your mistakes or difficulties you faced. Mistakes sometimes give way to the discovery of new strategies or approaches.
Additionally, learn from constructive feedback. Let people view what you've made to see what they think of it. Ask them to take a close look at your artwork and provide you with some helpful criticism. Whatever they have to say, it may be of significant contribution to your art.
6. Make Art With A Sense Of Passion
Another way to discover your personal artistic style is to follow your passion. What frequently piques your interest? Which facets do you desire to explore? Do you wish to be an advocate of something?
Your interests can inspire your artistic endeavors. Such interests or advocacies could offer your crafts a direction or emphasis. For example, if you love the skies and are enamored with them, study the textures and features you can see and incorporate them into your artworks.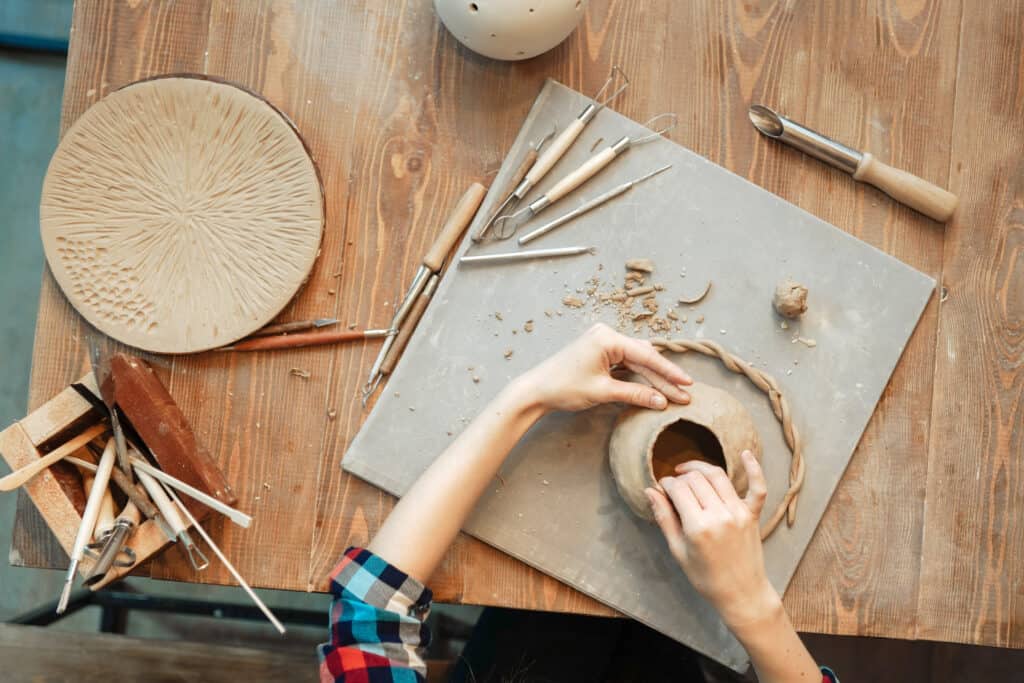 7. Keep Creating A Lot Of Artworks
While you're discovering or refining your artistic style, keep creating a great deal of work. The most effective approach to building your style is creating art each day or several times each week. Figuring out your artistic style is a journey, and it could only develop if you're continuously producing and experimenting with new ideas.
Final Thoughts
It doesn't have to take years to discover your personal artistic style. You simply need to identify your true passions, focus on developing them, and master them before you can call them your own. Believe that you already possess the skills because you do. In the end, anybody who comes across your artwork will recognize it as yours.
Categories
Tags