Lee Sharrock interviews 8 upcoming artists featured in an eye-catching group show in Shoreditch; Lynnie Z, Josephine Zentner, Jamie Brown, Joey Yu, Sophie Nicoll, Cecilia Reeve, Conor Murgatroyd and Eva Yates.
Curated by artist Josephine Zentner whose work is also featured, the exhibition 'Normality and Other Wonders' is in her words "A nod to the figurative/functional work of eight emerging artists. While the subject matter might be familiar, the works are far from ordinary. Through a range of mediums, the exhibition showcases colour, form, and playfulness that tickles the imagination of the viewer."
Josephine Zentner's own paintings place modernist design objects such as the iconic 1956 modernist Eames chair and ottoman in surreal and unexpected landscapes. I've always wanted an Eames chair so I purchased a print of Josephine's painting to dream of one instead. Josephine's love of design comes from growing up in a creative family who visited the design museum regularly.
'Normality and Other Wonders' on until Thursday 19th August at 7 Club Row, London E1 6JX from 11 am to 6 pm.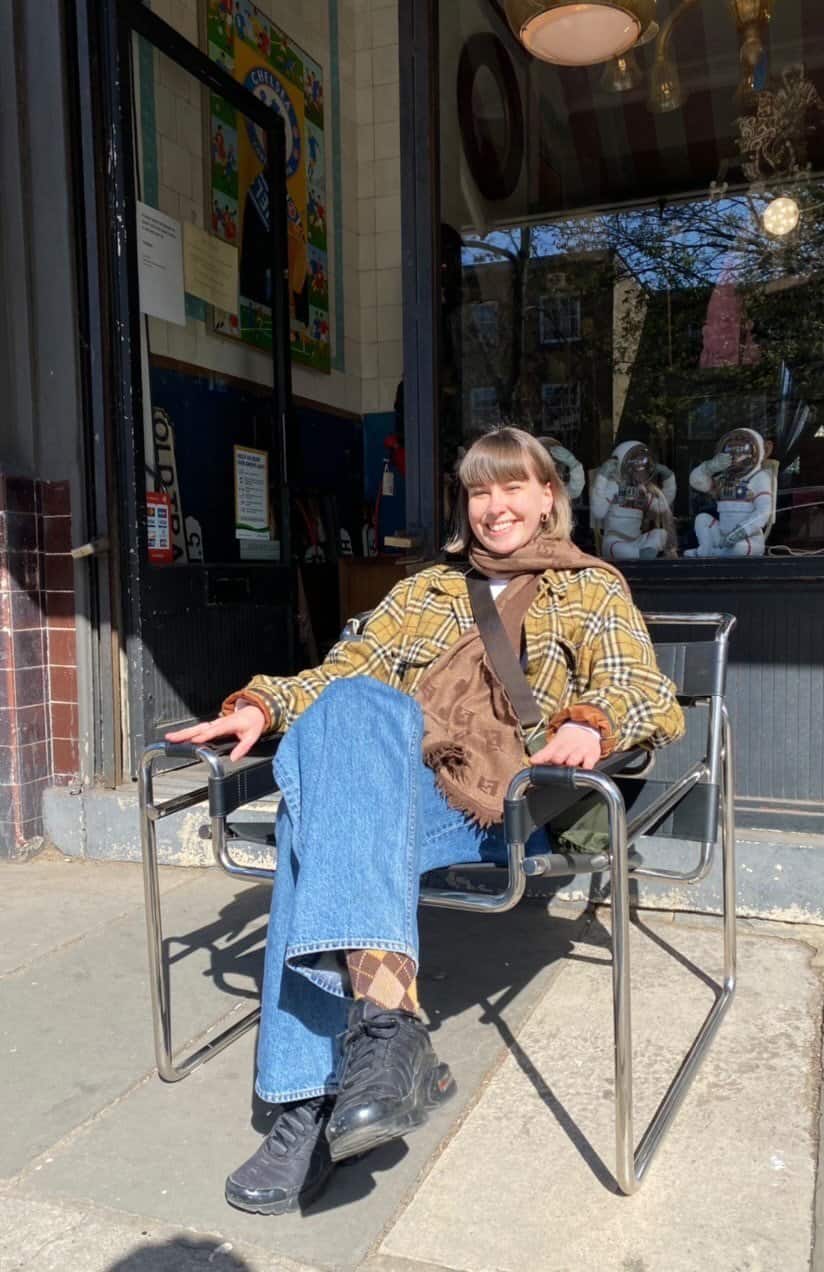 Lynnie Z is an illustrator and artist from the Scottish Borders whose signature style employs a bold palette and colourful characters born of her own imagination.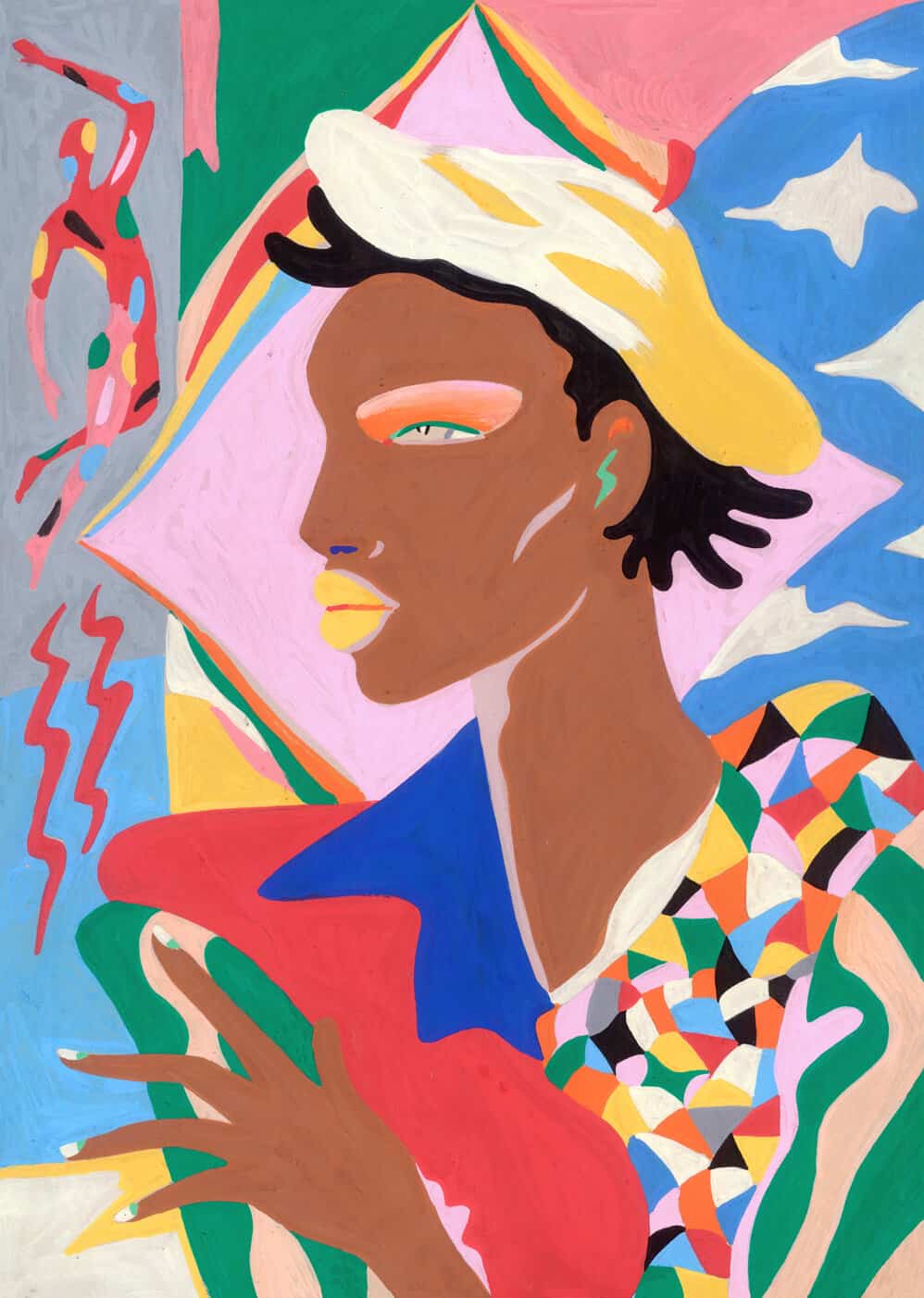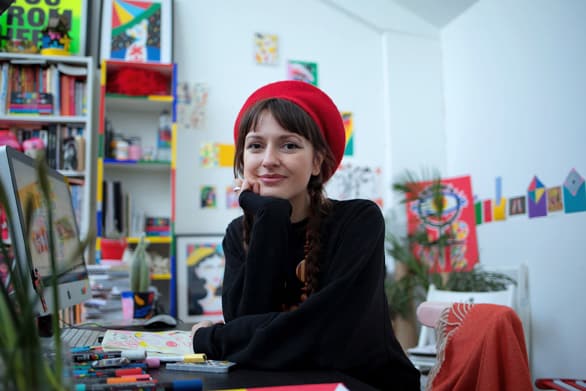 Jamie Brown works across multiple disciplines including; lighting, homeware design, collage and sculpture. His 'Totem' sculptures grace the window of the exhibition, and succeeded in drawing me into the space.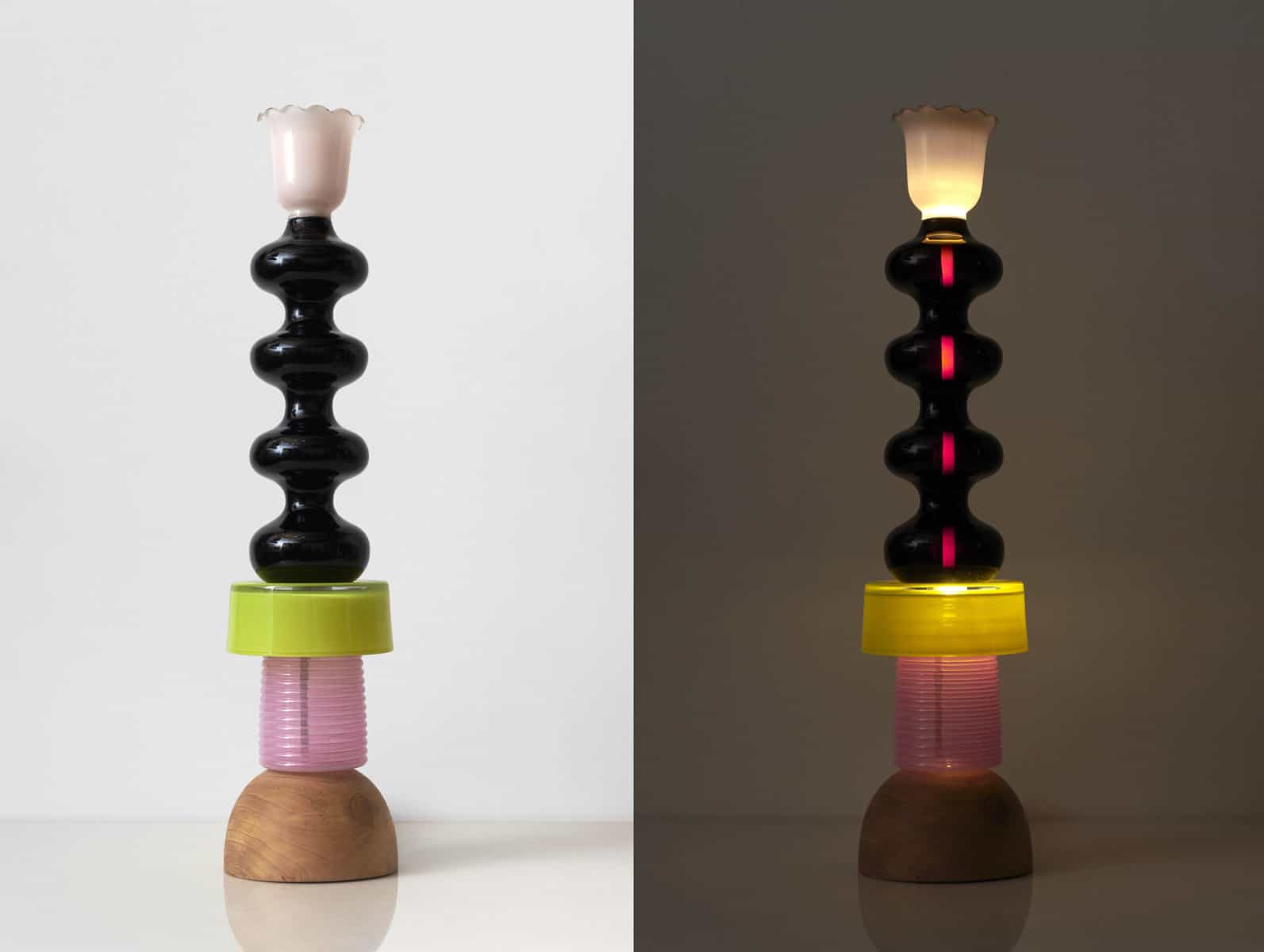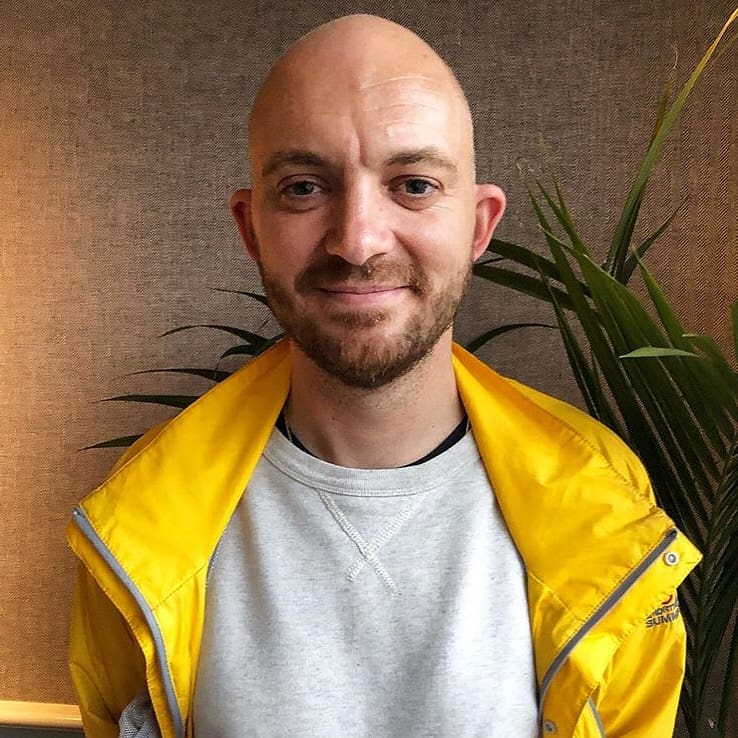 Joey Yu is a graduate of the Kingston School of Art whose illustration and animation style combines digital and hand-drawn techniques.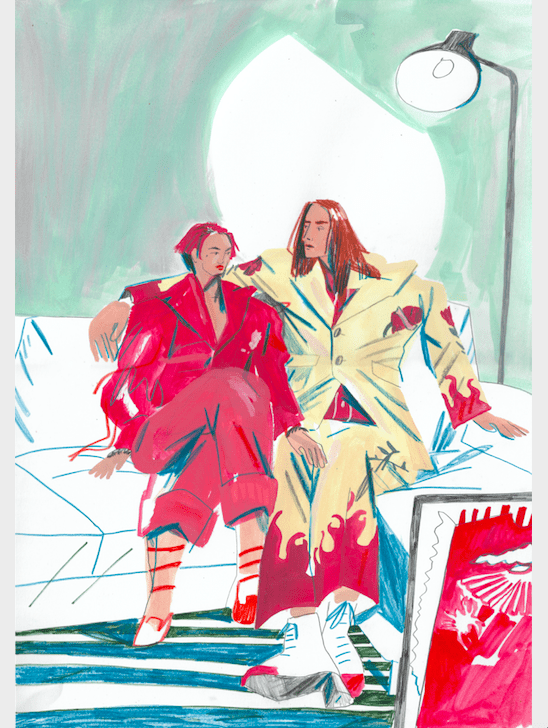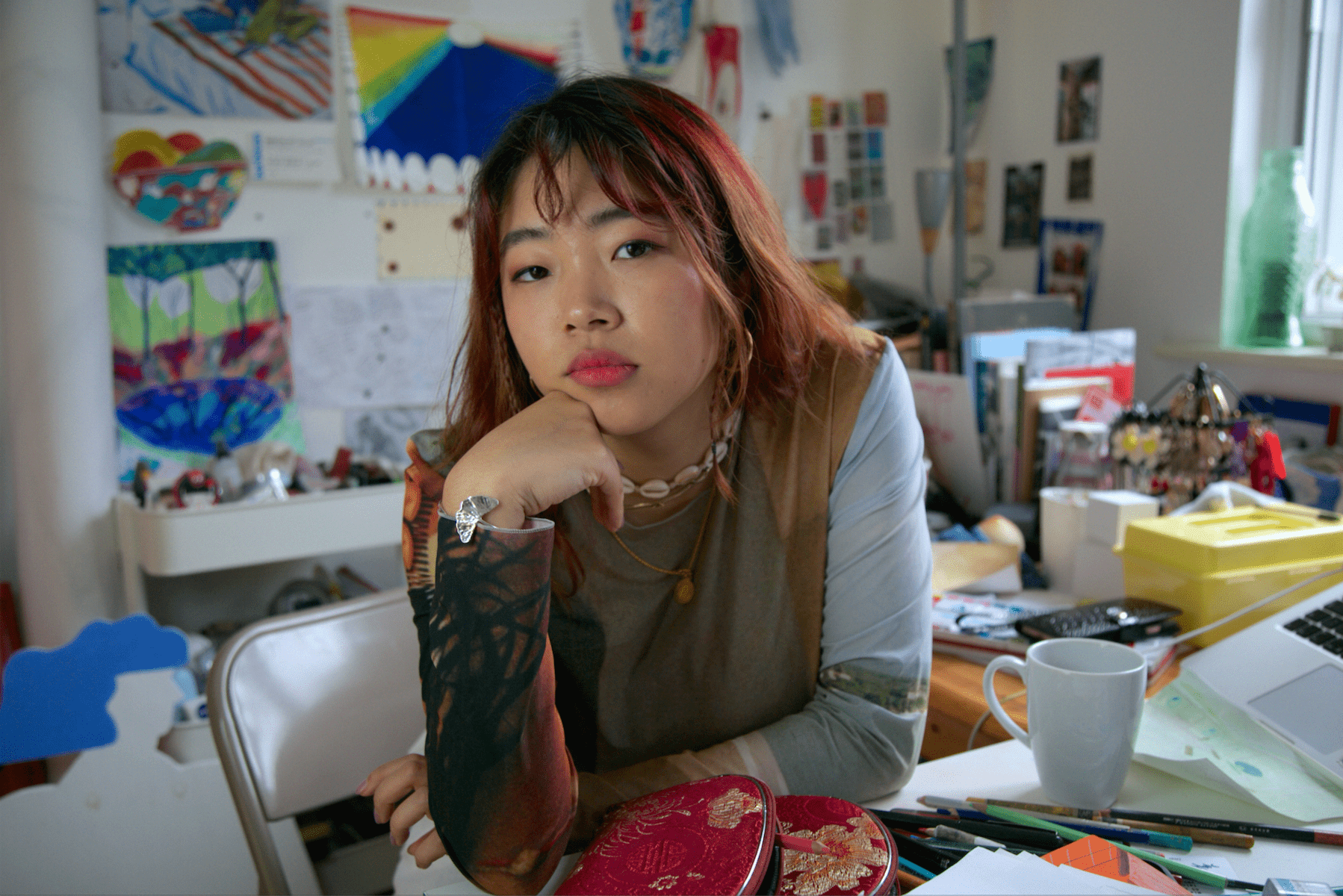 Ceramicist and painter Sophie Nicoll is a Glasgow School of Art graduate whose work explores self-identity through examining interiors and domestic objects.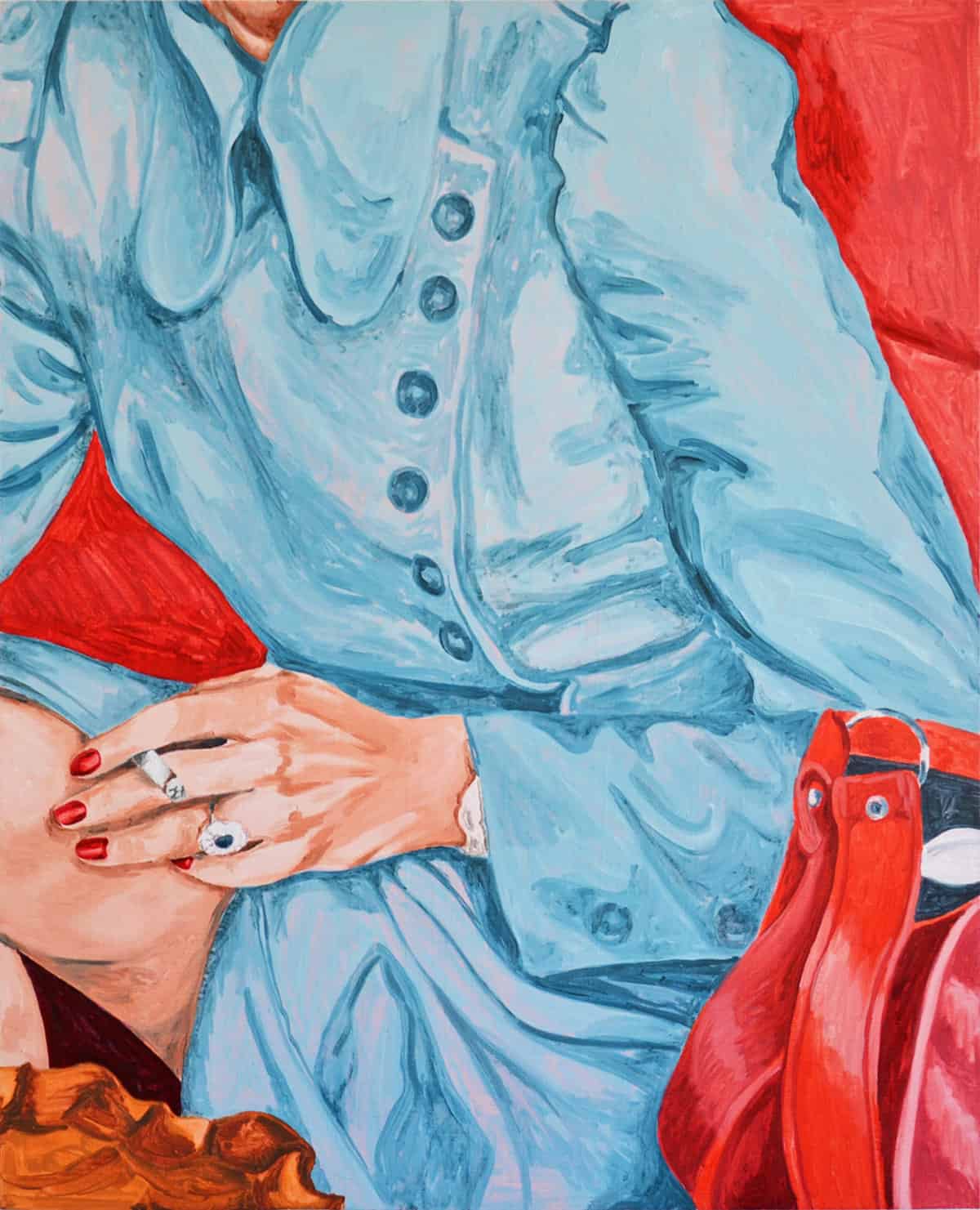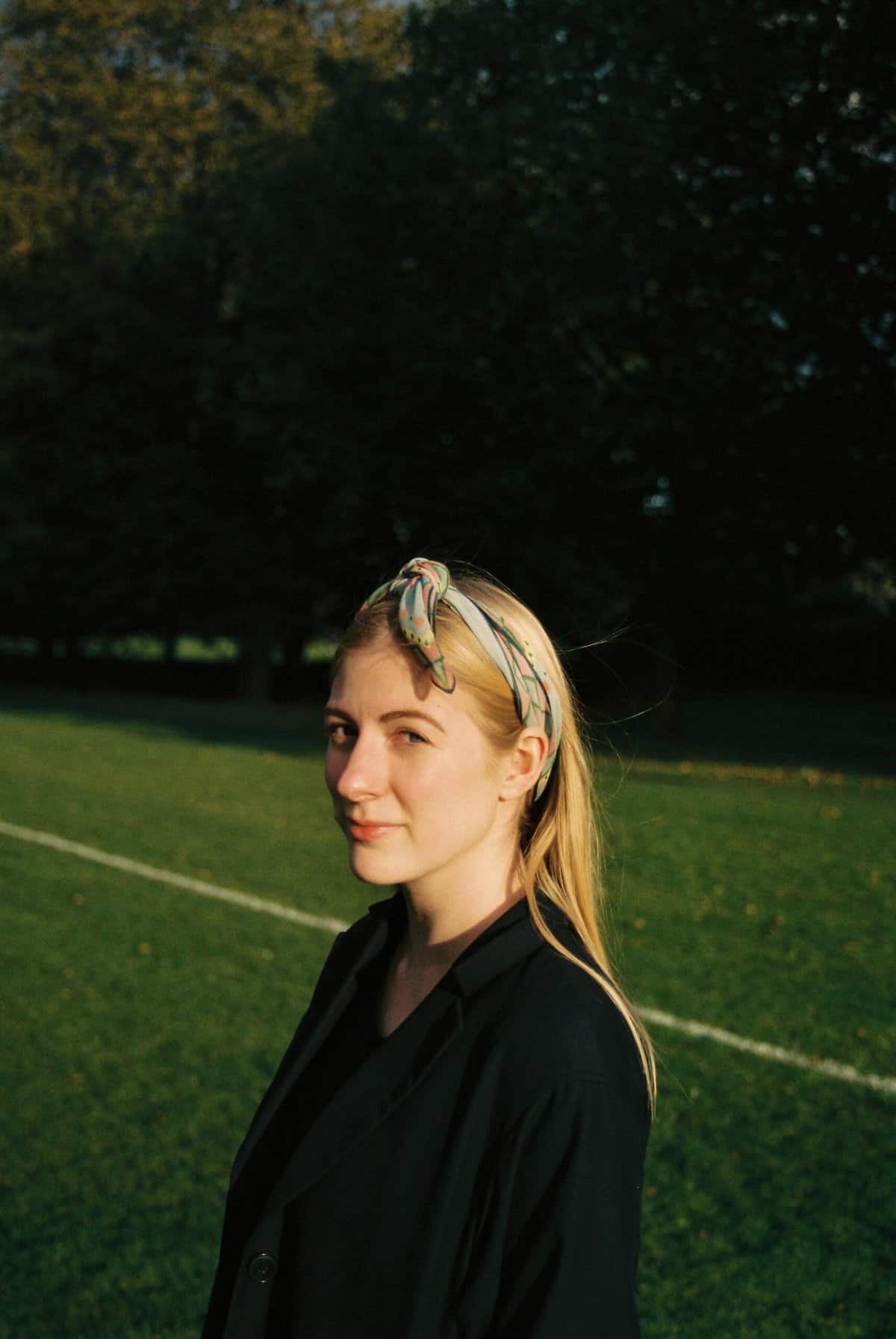 Cecilia Reeve's majical paintings reference classical mythology and magical realism, viewed through a contemporary lens. She graduated from the University of Brighton in 2018.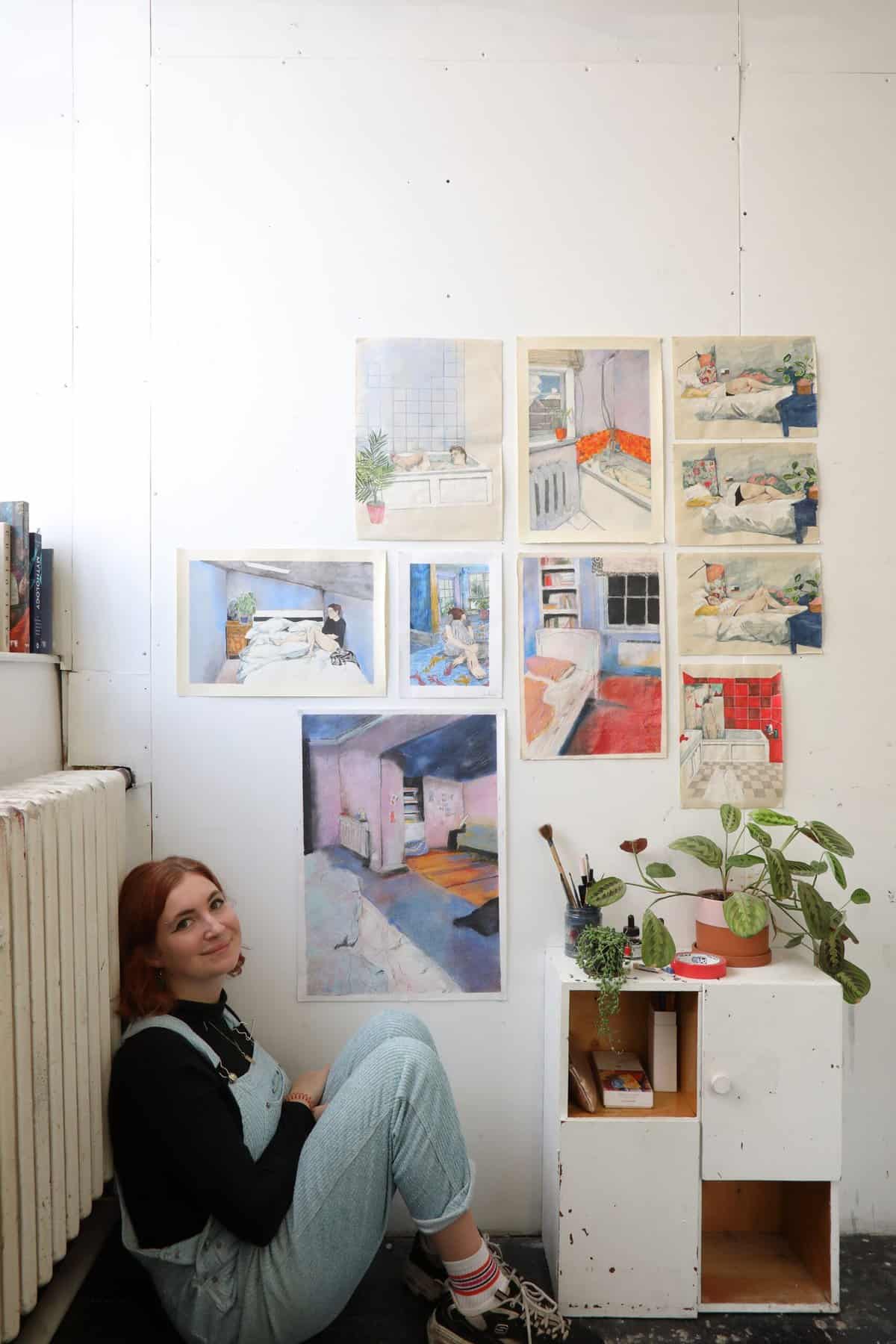 Conor Murgatroyd examines the everyday banal within the context of imaginary environments. He received the Knights of the Table award in 2017 and is a graduate of Chelsea College of Arts.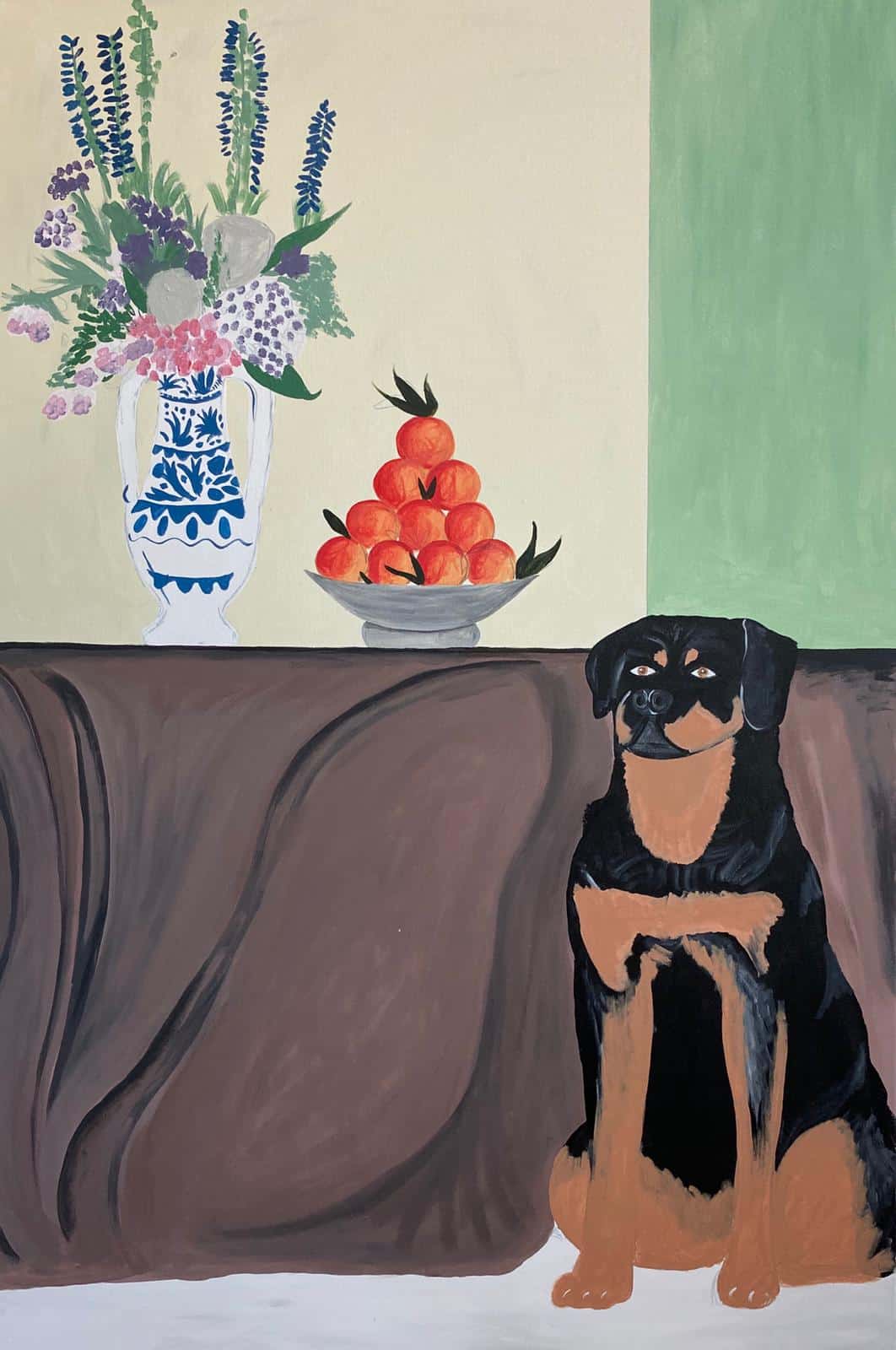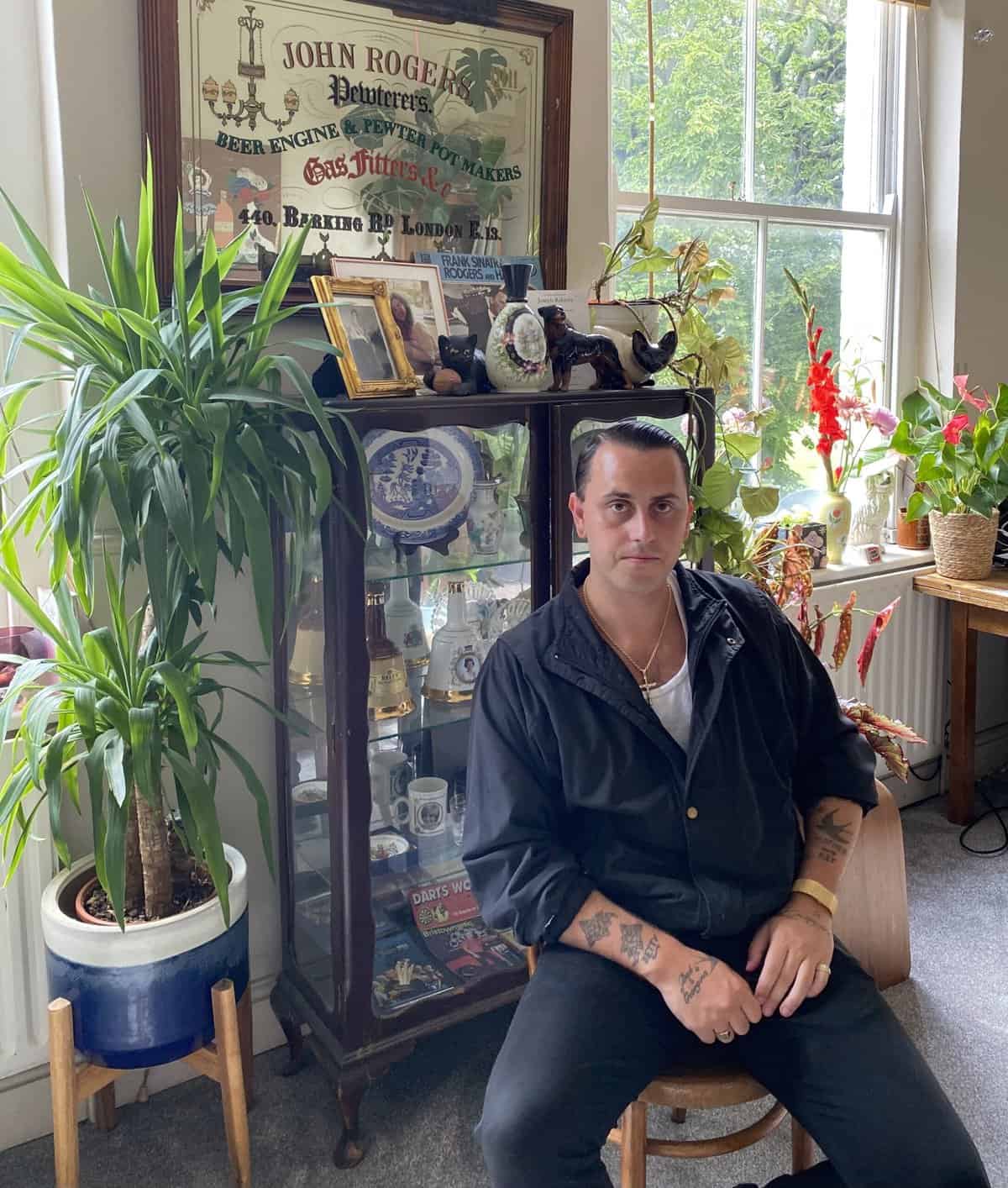 Muralist and oil painter Eva Yates uses her friends as life models, placing contemporary figures within landscapes that seem to belong to another more classical era. Eva recently finished studying classical realism in New York at the Grand Central Atelier.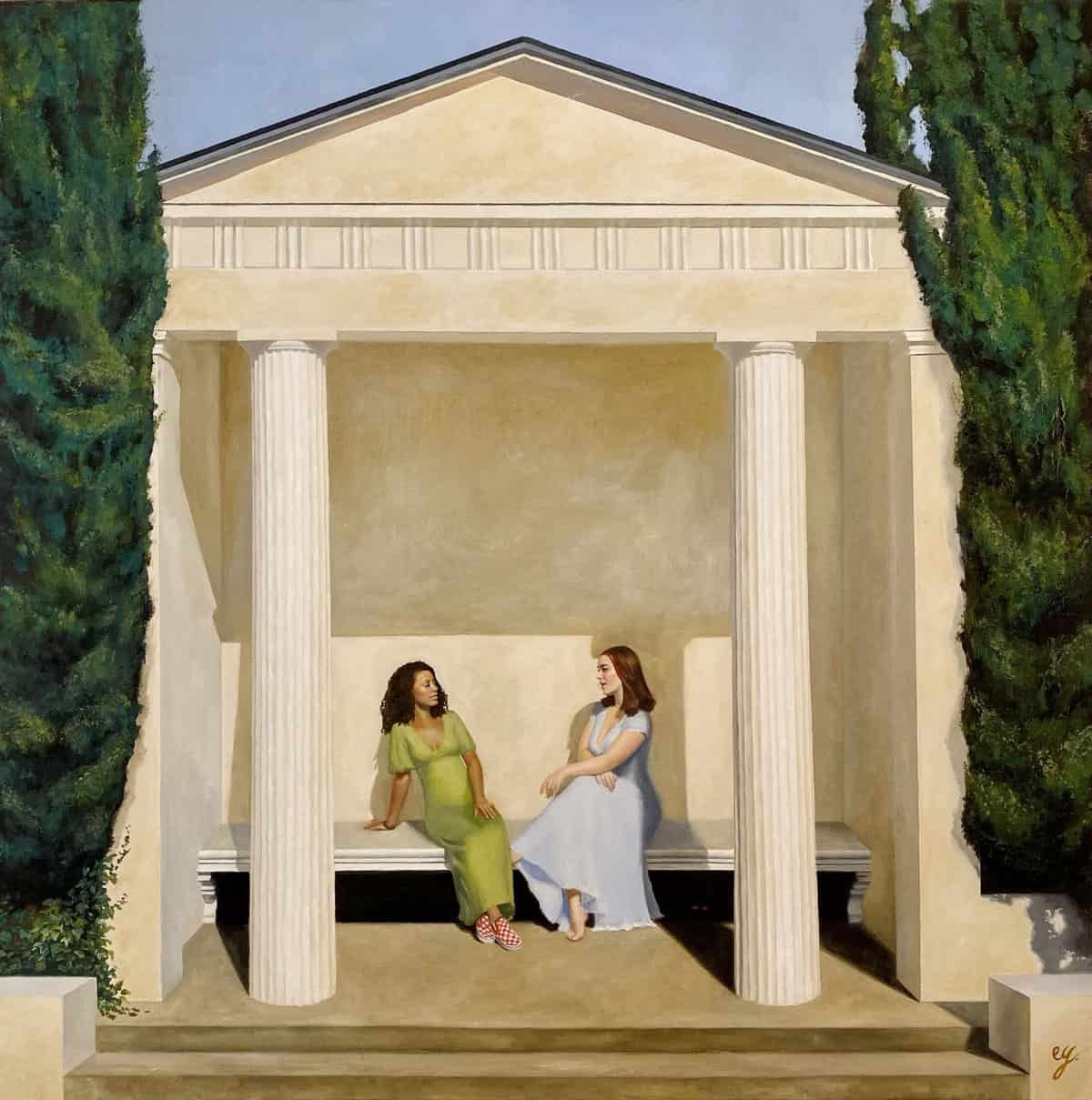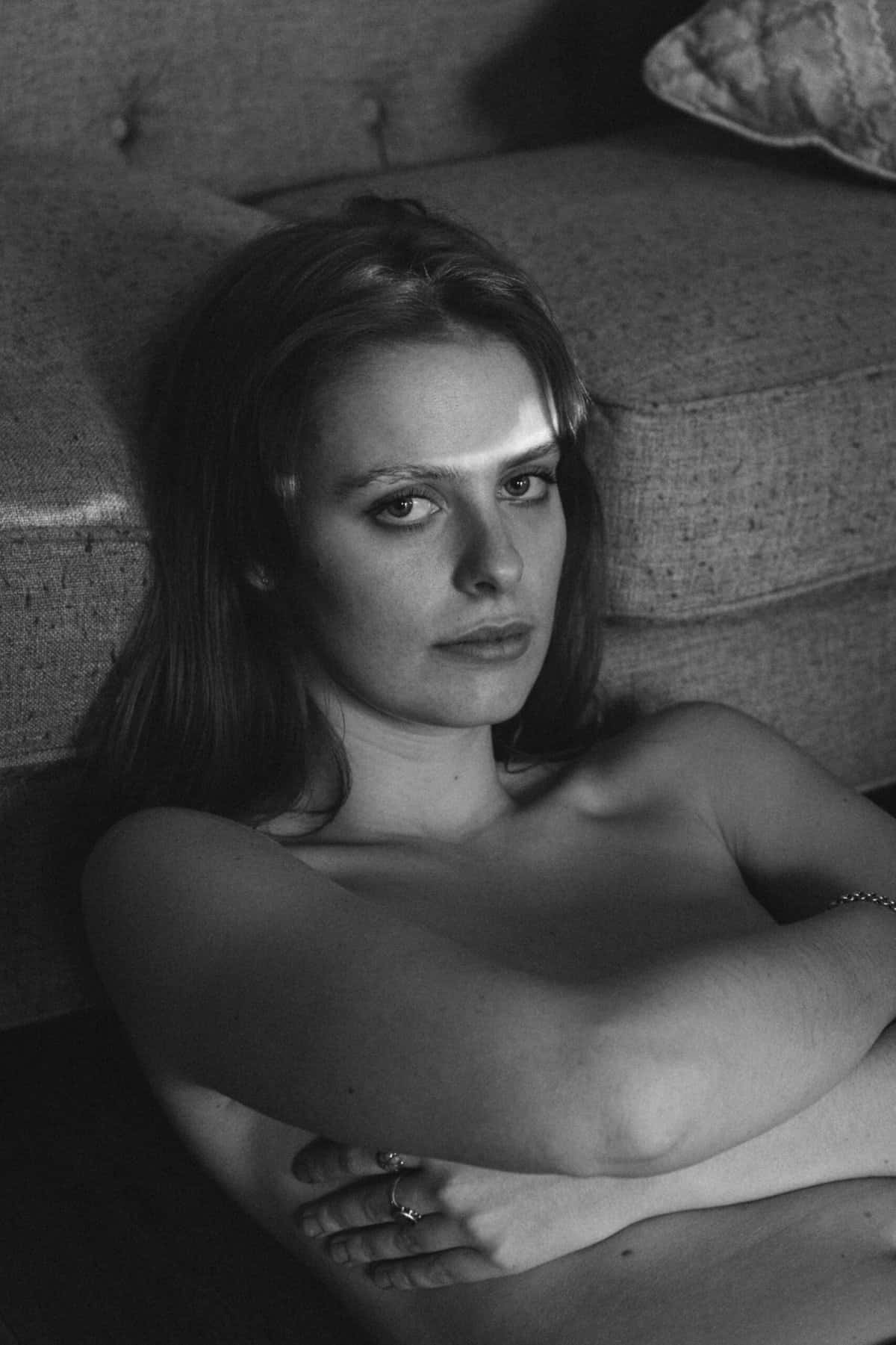 Q&A:
Lee Sharrock: 'Normality and Other Wonders' is a great, unique title.  Where did it come from?  
Josephine Zentner: Thank you! I had been struggling to come up with a title because I chose the artists before I had even thought of a concept or a link between us all. What I realised retrospectively is that we are all figurative artists – we depict the recognisable human world in some way. This led me to think about how incredible it is that artists can take normal aspects of life (objects, settings, scenes) and interpret them in a way that makes you look at them with wonderment. Normality is a wonder in itself – especially nowadays, after the couple of years we've all had – and these artists highlight that; as artists have always done. 
LS: What was the starting point for the exhibition and how did you select the artists? 
Josephine Zentner: It started when I was offered a pop-up solo exhibition at an empty space in Shoreditch. Despite being flattered, it was a huge space and I knew that my work was not big or imposing enough to fill it appropriately, so I requested to curate a group exhibition. 
Straight away, I had names in my head; some artists I've known for a while and others I've met or spoken to a few times over instagram. In some ways, my first curation gig has been an exhibition of my taste in work, which may be why it feels intentionally homogenous. I love colourful work, generally figurative, but something with a twist that makes you take a second look. I think all of the work in the exhibition exemplifies that. 
LS: Your paintings feature iconic modernist design positioned out of context in surreal landscapes.  Where does your inspiration come from?
JZ: I create situations that aren't as far fetched as melting clocks but still feel dreamlike and magical. I love the idea of walking through the desert and coming across a living room; a comfortable space to sit, rest and reflect on the beauty around you. Coming from a creative family and growing up In London, frequent trips to the design museum sparked my interest in iconic furniture designers like Eames and Le Corbusier. Painting is my way of showing appreciation for beautiful furniture design, by taking pieces out of their usual manicured setting and letting them work harmoniously with the imperfectly perfect design of nature. 
LS: What was the path you took to become an artist, and can you give a brief summary of your work and the meaning behind it? 
Joey Yu: I studied at Kingston school of art doing illustration/animation. My work tends to be a mixture of quick sketched reportage work, and editorial pieces in which I have to condense several topics/feelings/events into one image. It's a challenge, but I like challenges!

Lynnie Z: Drawing has always been a bit of an obsession since I was very little. I grew up in a very creative household, so the path in becoming an artist felt like a natural choice. 
The focus & themes in my work always seemed to embody people, faces, characters. Depicting the power of personality and intimacy in a person is something I am clearly drawn to and I enjoy the process of delving deeper to capture this feeling in a character I create.
Colour is also a driving element in my work that amplifies these images and by working with a limited colour palette, I love the playfulness this embodies.
Cecilia Reeve: In 2018 I graduated from the University of Brighton with a degree in Illustration. Since then I have been making collections for Partnership Editions and have sold work to private collectors and institutions such as Soho house. As well as paintings I also make hand drawn animations which have been featured on 'Its Nice That' and 'Creative Boom'. At the intersection of these two practices I like to explore the idea of 'Magical Realism', bringing a sense of surrealism or mysticism to my artwork. I am also fascinated by the way water and reflections act as a means of creating alternate watery realities within an image.
Sophie Nicoll: I studied Painting and Printmaking at Glasgow School of Art. Unfortunately there was a fire just as we were preparing our degree show, and lots of work was damaged or destroyed. Although not ideal, it made me less precious about my painting and gave me the opportunity to start fresh with a new body of work.
Since graduating, my practice is still painting based but has also evolved to explore ceramics – particularly their role as everyday vessels vs. fine art objects. 
Eva Yates: I started off at Leeds college of art for fine art but it didn't really suit me, so I dropped out. I felt quite brave as everyone is told they need a degree to do anything. I came across the London atelier of representational art where I learnt how to academically draw a person or a still life. From there I managed to bag a scholarship to Grand Central Atelier in New York. All of this formal education really gave me the confidence to paint a portrait or body anatomically right and then have the freedom to play around with it. I think if I went back to LCA now almost 6 years later I would appreciate it a lot more as they were very helpful in developing concepts and getting you to be funky with it. 
Jamie Brown: My path to becoming an Artist & Designer started in London, but was equally shaped by a creative curious single mum with nomadic tendencies and all the worldly places it took us. I enjoyed drawing and collage throughout my adolescence and years out exploring painting graffiti throughout my 20s gave me the confidence to work on a large scale. In more recent years I have enjoyed blurring the lines between art & design in a playful way.
With my work I aim to create visual feasts that cause the viewer or user to double take and look at the world through a different lens 
Conor Murgatroyd: I studied painting at Leeds college of art and Chelsea college of art. My work has gone through many different themes over the years but they have all been consistent with documenting my life through the medium of painting.
LS:  What's the story behind your artwork featured in 'Normality and Other Wonders', and did you make the work specifically for the exhibition? 
Joey Yu: The work is part of an ongoing personal series I am doing on people. I go to their house, sit for a couple of hours. We have a chat and I do a draw. Over lockdown some were done over zoom- which was a challenge as it's not quite the same experience as in person. 

Lynnie Z: I created two pieces especially for the exhibition. I really like the title of the show and wanted to create work that danced to this brief.  The two paintings seem to communicate with each other, which I really like. 
Both are little momentary dives into surreal daydreams. I wanted to channel into this meandering mindset, a yearning and longing for escape, and the comfort in knowing that we actually hold the key.
So there's a hopeful liberation in the understanding of the power of your mind, which is good to be reminded of!
Cecilia Reeve: I have two paintings in the exhibition, 'Learning to Float' which depicts two sets of hands supporting each other in soft green sea water and 'Hot and Soapy' shows a pair of legs soaking in a bath. These two paintings both explore how when we are submerged in water our bodies change and begin to move out of time with the rest of the world.
Sophie Nicoll: Four Peas and Glamorous Jen are paintings I made in 2020. They both feature close up interior scenes, where the emphasis is on objects and clothing while the human subject is cropped out.  
Four Peas references a scene from the iconic 2000 film Secretary. This painting is part of a wider series of referencing cult films and murder mysteries, focusing on the often overlooked textures, colours and small details of a scene. 
Glamorous Jen is based on a family portrait, cropping out the face of the subject and instead exploring the objects that give them an identity.
Eva Yates: I didn't know about 'Normality' until a month before opening night. Jo did an unbelievable job organising and curating in such a short space of time. When she emailed me her invitation I was gassed because I'd been following her on Instagram for years! I saw Jo's vision when she told me who else was in the show and what paintings of mine she wanted to exhibit. I was thrilled to see my own and others' work speaking such different aesthetic languages across the room to each other. There's such artistic diversity inside 'Normality' and I think we've all complemented each other so well.
Jamie Brown: With the totems, I really enjoy sourcing all the unusual or unloved second hand glass, then combining these often dated shapes and textures until I reach an arrangement with an exciting, truly contemporary feel.
The transformative  process is trial and error, and cannot be planned, helping make sure each totem is a one off, with a very individual personality, as well as a unique colour glow. 
With 'Emojo', the metal wall hung piece, I am both celebrating the new text speak age and mourning the erosion of spoken language. Mainly I got really into making canvases out of cable tray and using hand painted magnetic sheet as a graphic layer on top. A kind of modern industrial collage that allows for an experimental composition process.
The light box downstairs was recently adapted for this exhibition. 'Gaze' Is a pure celebration of colour, light & gradient. Whether it conjure up a psychedelic sunset or merely a takeaway shop glow, either way the glazed unit design and enticing glow is a bold celebration of the brash but beautiful world outside our window
Conor Murgatroyd: Both paintings in the show are still life's that feature some of my favourite objects and animals. The Rottweiler and Tunnocks are main features in both paintings, some of my favourite things.
LS:  Can you tell me a bit about your artistic practice, inspirations and the materials you use? 
Joey Yu: I use whatever I can carry with me- gouache paint, pencils, crayons, paper. Anything that can fit in my bag. When travelling, even across London, you often see things that would make a good picture. I like being able to capture at any time. 
Lynnie Z: My artistic practice centres around working in a free and instinctive way. It's important to me that my work has an energetic quality that doesn't feel overly laboured or contrived and takes the viewer along for a ride.
I like to move between doing full bold imagery to impulsive fluid work that embodies a raw simplicity. I find working across two contrasting methods a really useful way to develop the styles that allows them both breathe & grow. 
I've long had a love for posca paint pens, the flat fresh tones they produce and also acrylic inks,  which usually take the form of my fluid work. Sketchbooks are an essential component in my work and I'm always trying to capture the bizarre rawness they hold.
Cecilia Reeve: At the moment I currently work in gouache paint and hand drawn animation, I would say I move freely between animation and painting – making commissioned pieces and also self led projects. Drawing inspiration from mythology and memories, I like to create meditative and surreal spaces where the viewer is able to experience emotions such as solitude and peace. 
Sophie Nicoll: My practice is based around interior spaces and domestic objects as tools for self-identity. Murder mysteries, old interior catalogues and film photographs all inform my work. I use a variety of media, but I most often work in oil paint or ceramics. My ceramics often combine interior scenes with decorative folk elements, exploring the status of ceramics at the juncture of fine art and craft.
Eva Yates: I am mainly an oil painter. I love the way you can make mistakes then can completely cover it with more paint! That makes it more textured and adds more hues, lifting the work from the canvas. I do work in other mediums, these days graphite and charcoal because I don't see much of that in galleries or day-to-day drawing and I think it can sometimes be the most intricate and to the point with no colour to distract, which leaves no room for laziness and mistakes. It's less messy than paint too, so I host beginners' 'Drink & Draw' studio sessions in a Brixton pub. My inspirations are often what I'm binge watching, lately American Horror Story, Jawbreaker and Jennifer's Body. The beautiful and the damned, maybe. Also the fashion designer Mimi Wade who plays with princess frilly, puffy-shoulder, sexy structures with a dark culty emo side.
Jamie Brown: I work across numerous mediums, encompassing collage, drawing, wall painting, design & sculpture.  My practice is characterised by a number of attributes:
A willingness to embrace risk and take chances, both in a literal sense as well as artistically. To work fast, let the process dictate the outcome and build on happy accidents.
On spatial projects I work in a site specific manner, making the most of every architectural characteristic and tailoring visuals to interact with existing structures and surfaces.
I relish the power of simple silhouettes, vivid colour palettes and lo-fi pattern to grab attention, jog memory or make wry observations about the way we live our lives.
Whether visual language be pure abstraction or landscape, I enjoy reducing elements to their simplest graphic form.
I really enjoy working with overlooked everyday or industrial materials ins an experimental way that sparks joy
Conor Murgatroyd: I paint with Enamel paint which gives me my specific finish I like. My painting practice helps me figure out my life and helps me analyse and study all the different things that have happened, past and future.
For more information on Josephine Zentner go to: http://josephinezentner.com
Categories
Tags