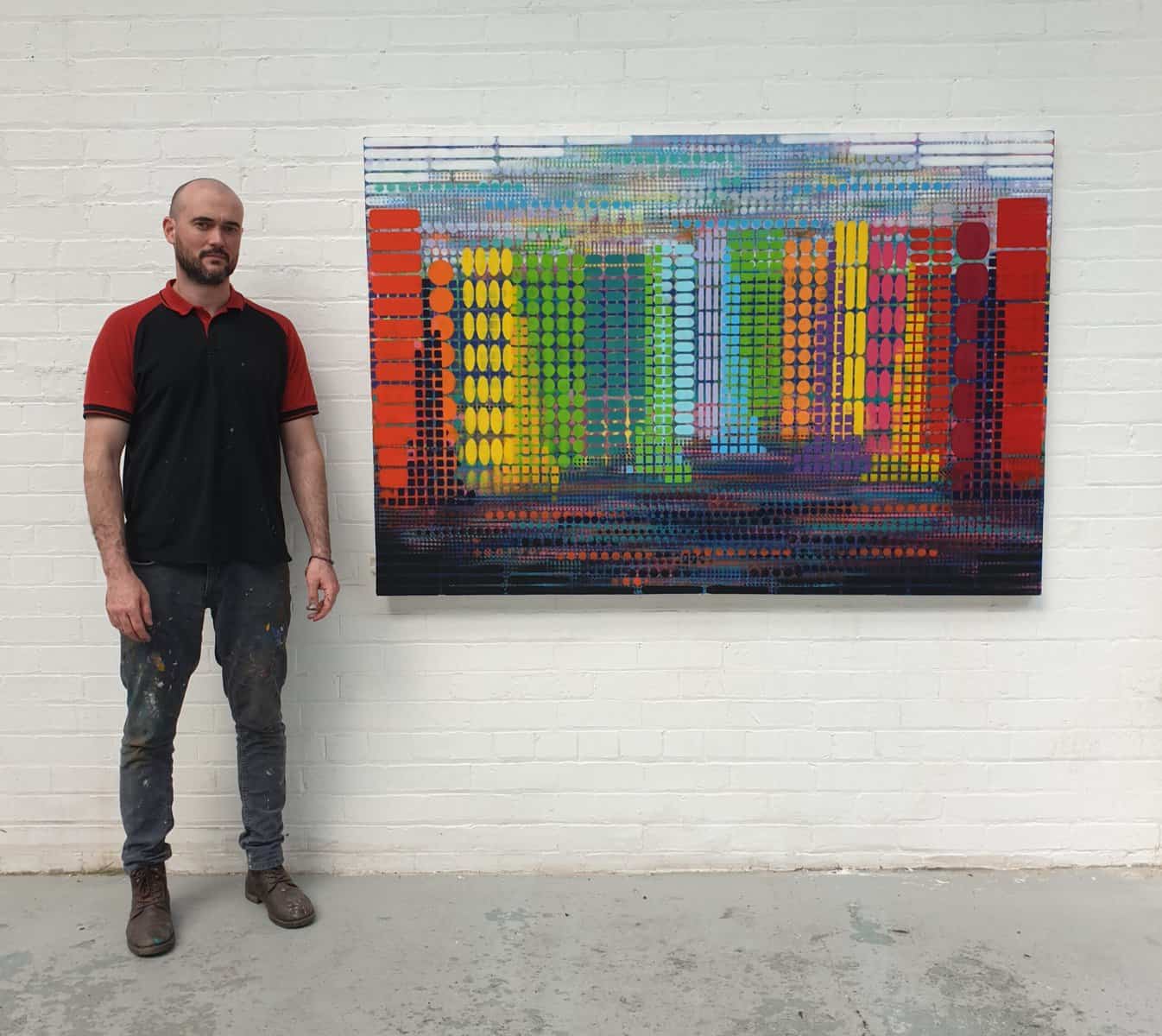 Sheffield-based artist Kieran Flynn's paintings are on display at his first solo exhibition at Gage Gallery in Kelham Island, Sheffield, running until 22nd August.
Kieran works on canvas with a combination of acrylic paint, spray paint and stencils. He builds imagined cityscapes that deconstruct what cities are and how it feels to live in them.
"The exhibition is the culmination of a years hard work. Before the pandemic arrived, I had only dabbled with painting. The sudden uncertainty in the world gave me the jolt I needed to give it a proper go, and the subsequent lockdowns gave me a chance to really focus. So, I got myself a studio space, and a year later I am totally addicted. In fact, I'm not sure what I was doing with the first forty years of my life!

"I use lots of spray paint, stencils and bold colours, but I am not a graffiti writer or a street artist in the true sense. The stencils I use are only of basic shapes, all my paintings are constructed from circles, squares and rectangles. I think my style is very unique as it bridges the gap between street art and abstract art. My cityscapes don't actually contain any paintings of buildings, yet the patterns used and the painting technique will put you in mind of high-rises, night time culture and urban decay. Some pieces appear to float, almost as if they are reflections, but they aren't placed on the ground. Parts of the paintings appear precise and crisp whilst others are worn and tired. I hope it gives the feeling of busy cities after dark, like the hazy end to a night out as you walk to find a taxi and the bright lights are reflected in muddy puddles." – Kieran Flynn on Jungles.
Also in the Kelham Island Quarter, one of Sheffield's oldest manufacturing sites formed in the 1100s, are a number of street art commissions completed by Flynn, including the telecoms box Kelham Weir, pictured below, part of the Kelham Island Arts and cultural Heritage Trail.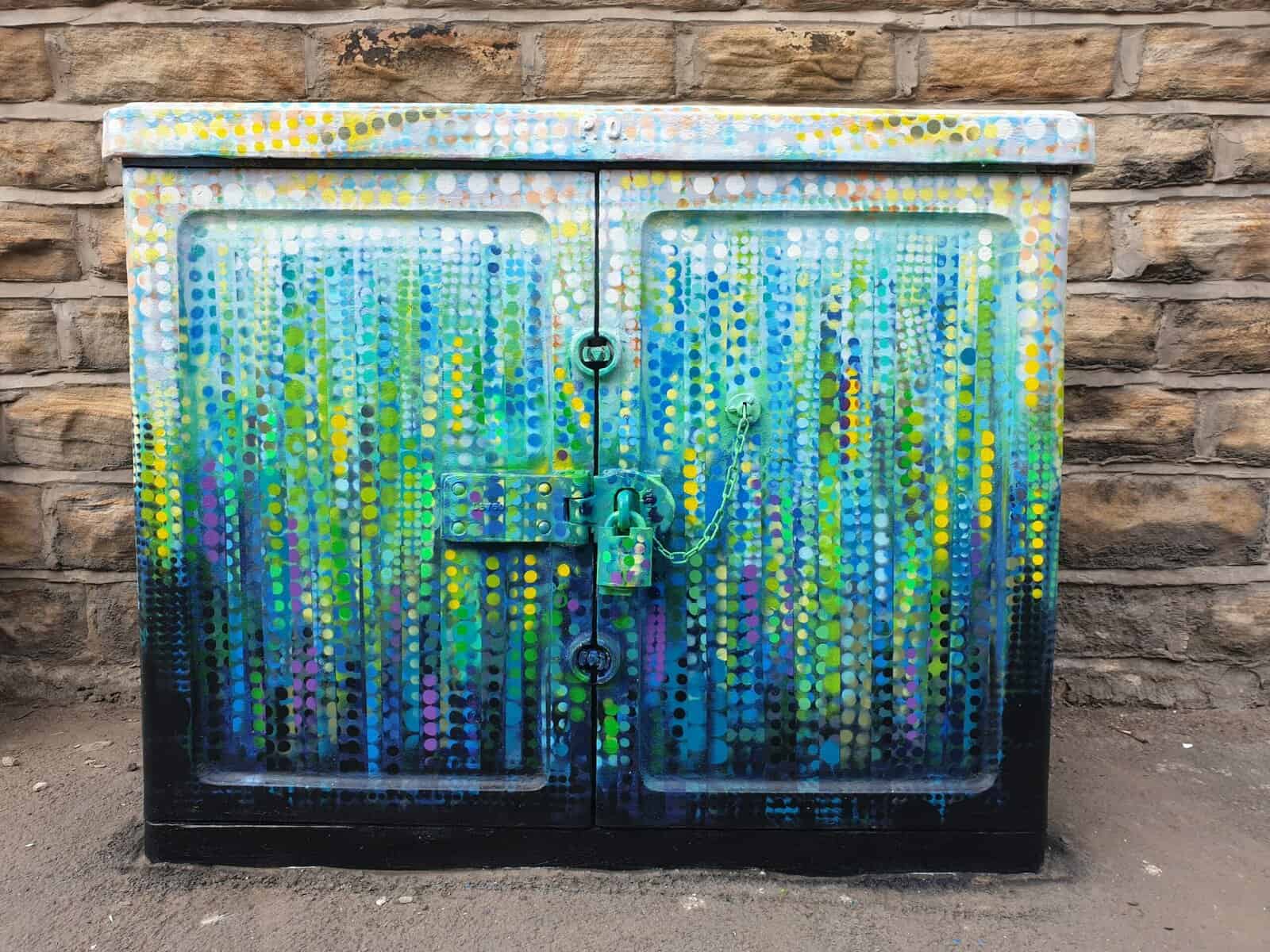 Flynn is a member of Kelham Island Arts Collective (KIAC) and Art Technician at King Ecgberts secondary school in Dore.
Jungles is on display until 22nd of August 2021 at Gage Gallery, Ball Street, Sheffield S3 8DB. facebook.com/gagegallerysheffield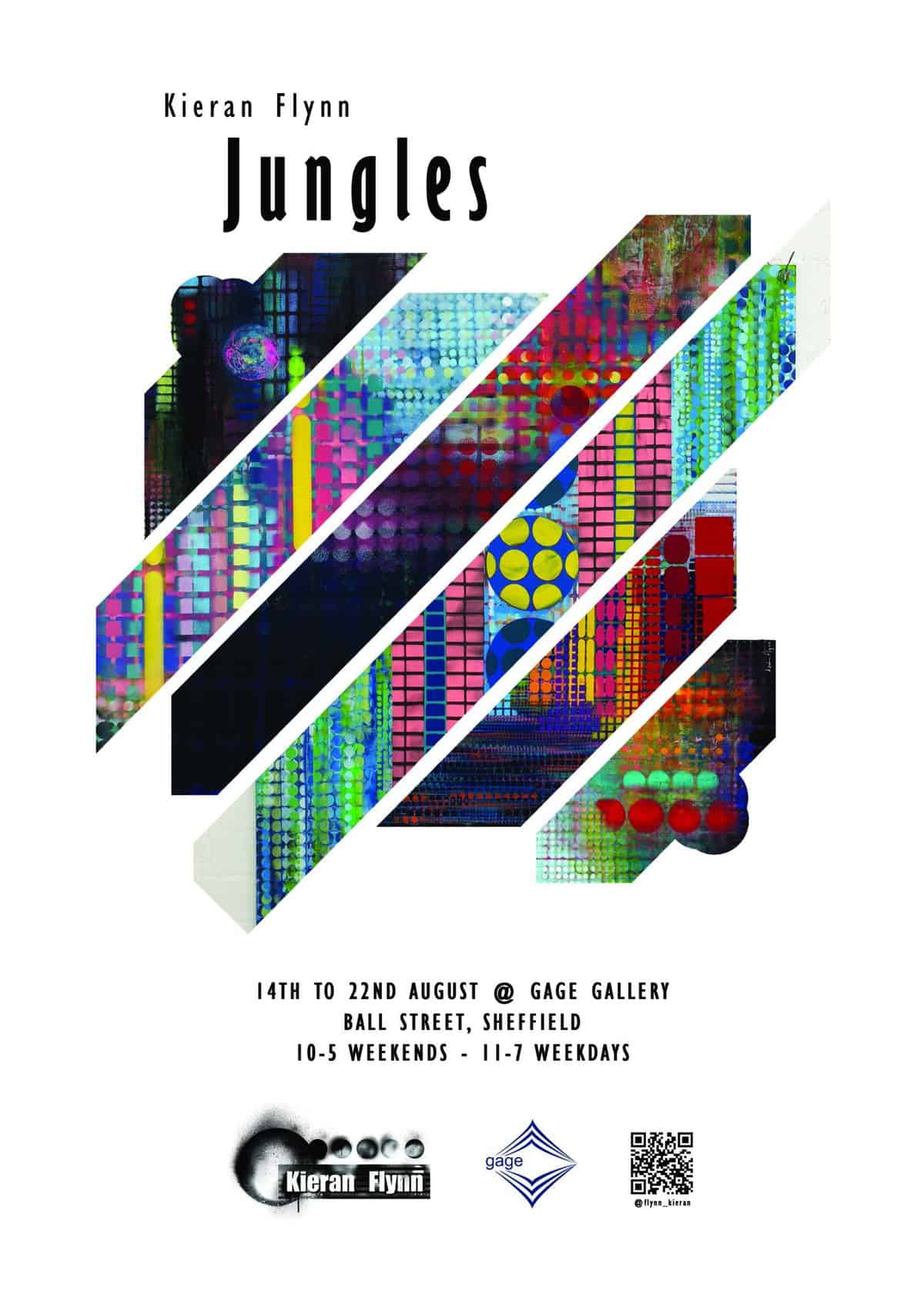 Categories
Tags