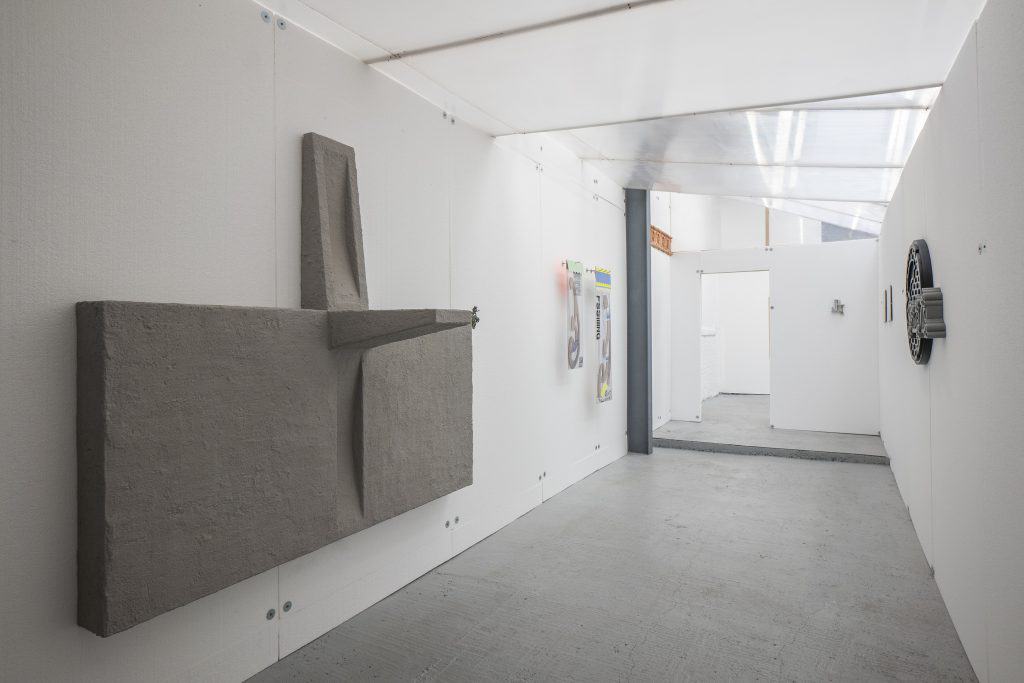 squeezebox, the latest addition to Collective Ending HQ's exhibition programme, presents the works of six artists within a unique architectural intervention.
Devised by organiser's Georgia Stephenson, Elliot Fox and Ted Le Swer, the temporary structure follows a concertina-like form and is constructed mostly out of polystyrene sheeting. In effect, this transforms the gallery space to a softer – both literally and acoustically – secondary, cavity space. This material, commonly used for construction work, mould-making or packaging (where it operates as an inner tissue of sorts) offers malleable and speculative properties and suggests an alternative mode for the presentation of the artworks.
The selected artists Niccolo Binda, Lucas Dupuy, Clark Keatley, Anna Gonzalez Noguchi, Eleni Papazoglou and Jinia Tasnin, take forgotten or neglected iconography, symbology and language, and archive them within their pieces, often applying fresh meanings and sometimes prospects for the future. Much of this cataloguing is drawn from the artists' impression of the street. So naturally, memory and shared public space are key themes in the exhibition – exploring how architecture is interpreted by collective consciousness and vice versa.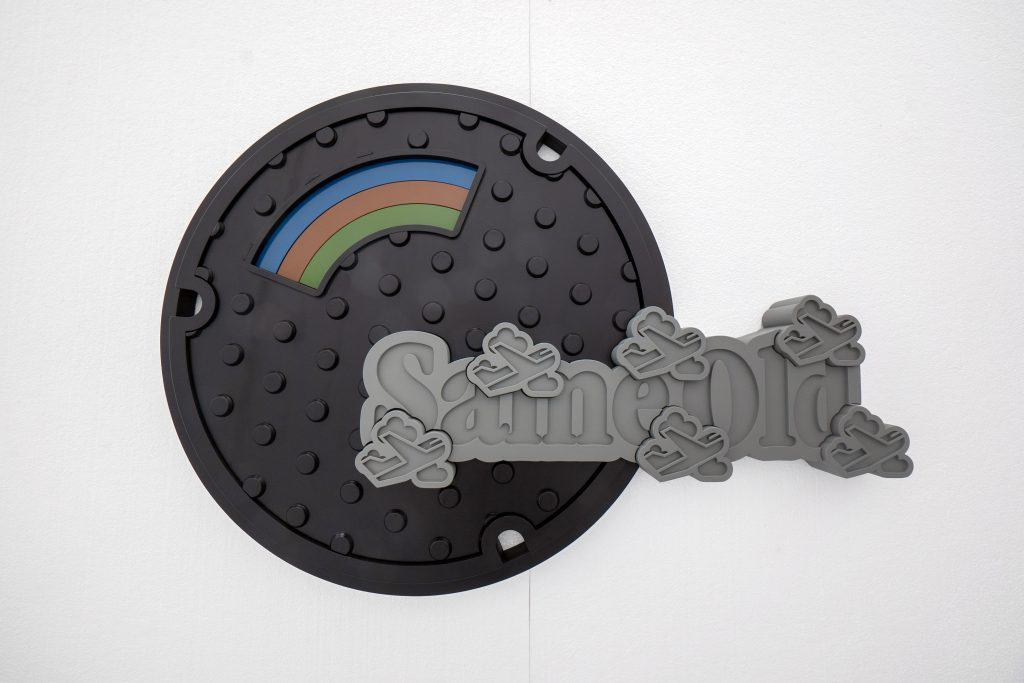 "Materiality is a central focus of squeezebox and there are numerous material practices on display, like Lucas Dupuy's 'South Circular' sculpture which employs wood, sand and PVA coated in gouache and sports a resin-printed lichen motif on its right-hand side. Niccolo Binda's piece 'Platitudes' uses layers of precision-cut MDF, coated in car paint to give the illusion of plastic injection moulding, and Anna Gonzalez Noguchi's intimate works explore processes of galvanised steel and engraved aluminium, that interplay with the changing light in the space. Jinia Tasnin's video work 'Dumb Bitch Computer Vision' rings out the tune of car horns and church bells as footage from a 'surveillance camera' identifies the artist on screen as Dumb Bitch. Using Python and OpenCV code, Tasnin takes her own image and chronicles what it means to be both in her body, on-screen and in public all at once." – curator Georgia Stephenson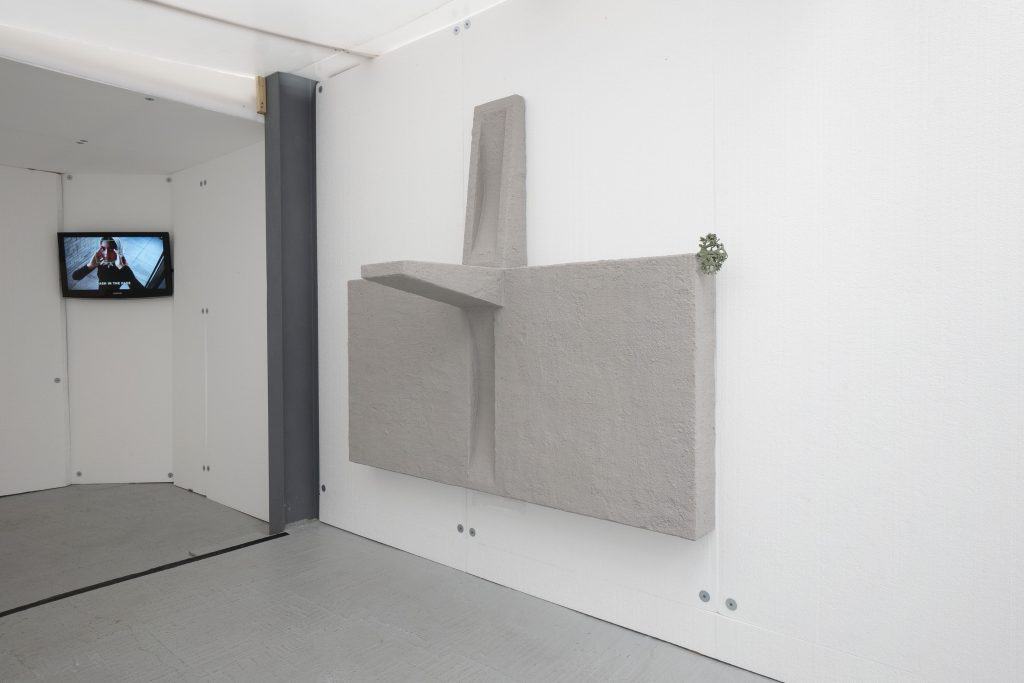 The selection of the works presents a purely conjectural and borderline dystopian, urban landscape. Much like the experience of existence during an ongoing global crisis, time exists within the squeezebox vacuum but appears delinear, disorientating and distorted.
squeezebox continues at Collective Ending HQ, until 3rd July – open Thursday-Saturday from 12-6pm and by appointment.
Categories
Tags