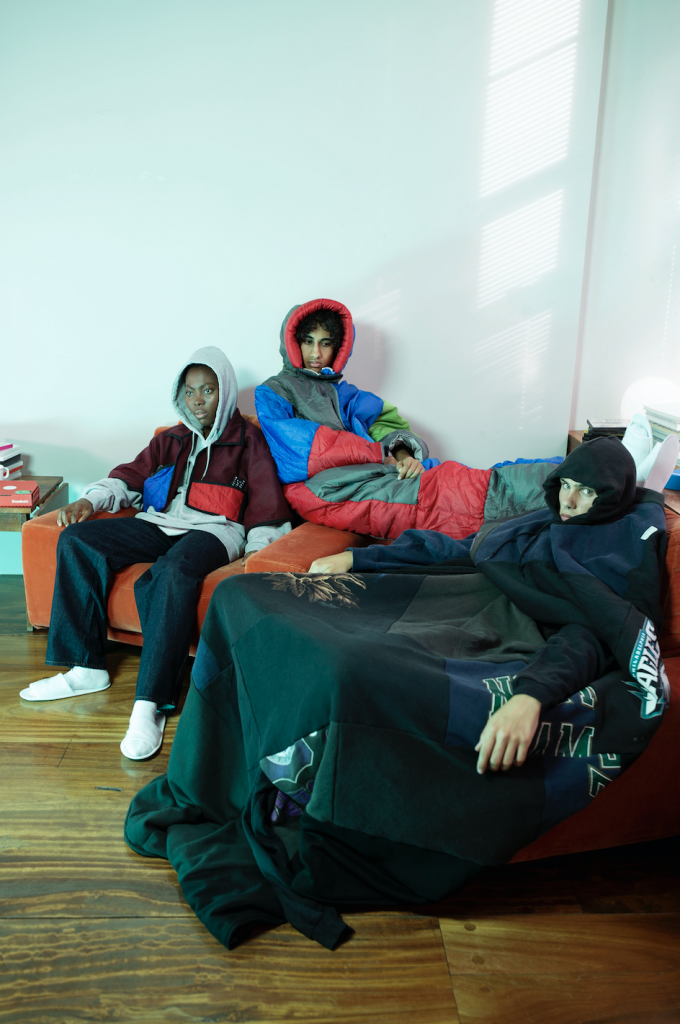 Fashion is one of the most interesting and creative fields these days. If you choose this profession, you get a huge platform to realize the brightest ideas. At the same time, it is necessary to work a lot, even when you don't like some assignments. For example, many students hire professional authors to write custom essay on different fashion topics. Some of them send requests "Rewrite My Paper" when they have a finished essay. In any case, if you want to start a brilliant career in this field, you have to boost your writing skills.
We are going to provide you with the most common fashion essay types as well as some efficient tips that you'll appreciate.
Fashion School Admission Essay
The first type of essay you may face is an admission paper. It is some kind of motivation letter that you have to provide along with your CV and other documents. The main tasks of this paper are to tell your story, to show your desire to study here and to stand out among other applicants. This essay can define your future, so you need to approach it wisely.
Do Your Research
Yes, fashion is about creativity, inspiration, and potential. But when it comes to competition, you have to be head and shoulders above the rest. You can share some fashionable ideas in your paper but they will not matter too much if you don't research your future school.
All educational institutions have different goals, visions, communities, etc. You just have to find your place and prove that you're a perfect match. Try to receive as much information about a specific school as possible — check its website, social media pages, media publications, etc. You need to understand its soul, and when you have this knowledge you can use it to your advantage.
Show Your Passion
If you read some biographies of people who have contributed to fashion, you'll easily notice that all of them have one thing in common. It is passion. When writing an admission essay, you shouldn't write about grades, easy and complicated disciplines, relationships with other students or professors, etc. You should write about your romance with fashion. What is your story? Was there some conflict? What obstacles did you overcome to be in this place right now?
Write About Your Goals
Finally, it is necessary to understand how this specific fashion school can help you. Are you going to improve your theoretical base? To meet new people? To attend exhibitions? To make some publications in fashion magazines? If your goals are vague, your fashion essay will not help you to be in this place now. Write about your point of destination as well as about the plan to achieve it.
Fashion Biography Essay
A biography essay is one of the most common fashion essays since this field depends on people and their biographies pretty much. The good news is that there is a huge room for your creativity — this industry involves millions of people. Interesting, outstanding, inspiring people.
There are some tips that will help you to write a good fashion essay when you need to tell someone else's story:
Choose the right topic. It would be a bad idea to write about Coco Chanel or Karl Lagerfeld, everybody knows everything about them. What about some people that are amazing but not that popular? Find a Vogue magazine and look for interesting names.
Delve deeper in the story. You shouldn't write about facts and dates. Focus on feelings, experiences, insights. Imagine that you're writing about your friend and try to understand his or her motivation.
Write about "Rules of Life". This Esquire column is especially popular. You can adopt this style for your paper to make it more interesting. Study biography literature, articles, quotes, etc. to define what rules of life your character has.
Find a connection. Students read fashion biographies not just to learn from them. Sometimes it is necessary to understand that you're not alone with your pain points, fears, doubts. Are there some connections between the story you write about and your personal story?
Determine insights. Is it possible to come up with a piece of advice according to a specific biography? Finish your essay with a dose of inspiration.
Fashion Ethics Essay
Fashion ethics is a very hot topic these days, and you just can't avoid it when you want to work in this field. That's why many professors ask their students to think over essential issues and to write their thoughts down. There are some topics that you can choose from:
Should people buy clothes from brands that use child labor? Why yes? Why not?
Has fashion something to do with environmental degradation?
Low wages: pros and cons.
Can animal cruelty for fashion purposes be justified?
Should eco-friendly fashion goods cost more?
Shop: local or global?
How is fashion changing in the 21st century?
As you can see, these topics are really ambiguous. The fashion industry is very powerful, and it surely affects other industries as well. So, writing a fashion essay on such topics, you have to:
Analyze the current situations and its prerequisites;
Find interesting local and global cases, e.g. when brands refuse child labor, animal fur, or vise versa when they claim that beauty requires sacrifice.
Share your own opinion and provide powerful arguments. However, don't make your paper too radical, it should be written accurately and wisely so that people are ready to consider your point of view.
Write about possible consequences of some decisions and prove your thoughts with statistics.
The fashion essay can be a great opportunity to find out more about yourself, your position, your future goals, etc. Besides, it is your chance to interact with some audience, even if it consists of your professor and fellow students only. Don't miss this chance to express yourself and work over your writing skills so that you can share your thoughts appropriately!
Categories
Tags