It would be easy to assume that the major institutions, the big galleries in Mayfair and Fitzrovia, and the secondary hub of the East End would account for the best shows. Yet last Saturday I toured six galleries at the comparative margins – Leytonstone, Woolwich, north Bermondsey (as opposed to trendy Bermondsey Street), Camberwell and Kennington – and the standard was excellent. Nor did it prove hard to get around by bus and tube…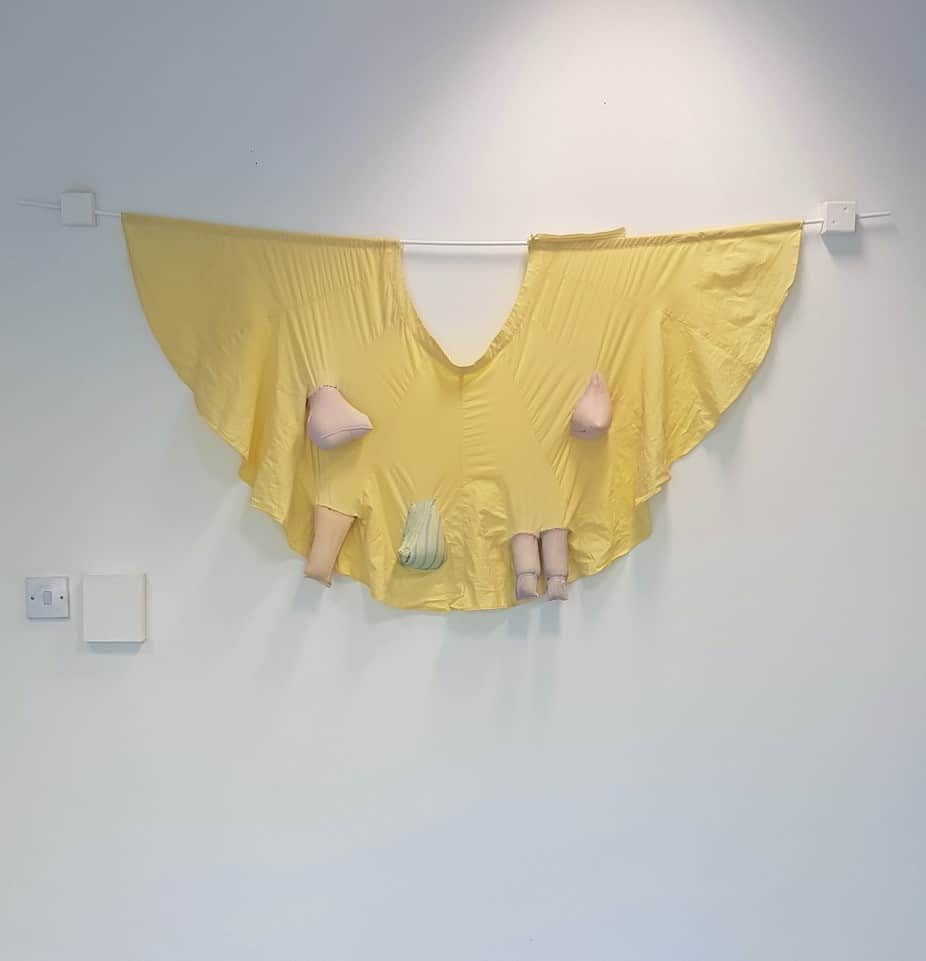 Helen Barff: 'Mama Sunshine', 2021
Helen Barff: Many and many a day like this at The Stone Space, Leytonstone
Helen Barff casts the memories and lightness and traces of the colour from old clothes into jesmonite to entrancing effect. She describes 'Mama Sunshine' as exploring 'the joyfulness, but also the burden, the weighing down – literally tugging on your skirts! – of motherhood'. It combines casts of her children's clothes with the real thing, as found in a charity shop. Hence, I suppose, the suggestion of breasts as well as legs emerging from a co-nurturing sun…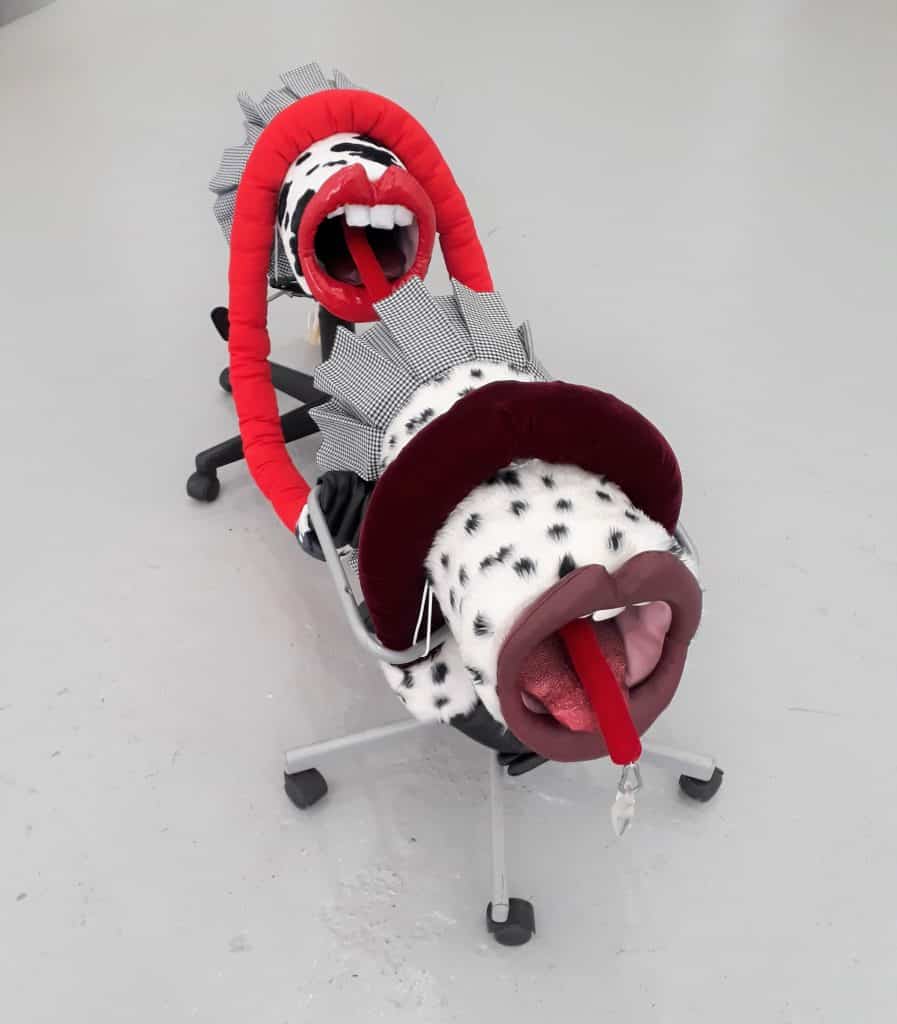 Recreational Grounds at Thames-Side Studios Gallery, Woolwich.
A stimulating 16-strong group show which carries on the spirit of the six previous 72 hour shows arranged by the artist-curator team of Fiona Grady, Anna Lytridou and Tim Ralston in a brutalist carpark in Elephant and Castle, but in the spacious gallery attached to the country's largest grouping of artists' studios. The show ranges from octopi to minimalism, from found hoardings to bedsheets, and taught me two new words – 'dolos' and 'carabiner', which was a bonus. And it's always hard to resist Rosie Gibbens…
Leah Capaldi: Big Slit at Matt's Gallery and Andrea G Artz: Ghost Weight Experience at Coleman Project Space – Bermondsey
Handily next door to each other are two shows probing the alternative realities of physical presence. Leah Capaldi presents just a glimpse of her apparent performer lying down doing nothing much, but the viewers trying to puzzle out why are also relayed live online, so maybe we're the ones performing and the work isn't in the gallery at all. Andrea G Artz folds antique found portrait photographs into three dimensionality, then uses those characters to populate an absorbing VR experience that draws a three-way analogy between memory, virtuality and ghostliness (image at top).
Luca Bosani: The Gargantuan Shoe at San Mei Gallery, Camberwell.
This four hour one-off durational performance scored highly on innovative features: one performer was hidden in the titular gargantuan shoe, which was big enough to enable them to play piano unseen; the other two, one with saxophone, sported ludicrously horny headwear and boots, Bosani's own prongs being directable so that he could point out the audience member next up to receive a scrap of paper containing a tantalising fragment of the show's narrative arc. So far, so striking, and deconstructing all sorts of expectations in the process.
Katherine Fry: Please call me home at Danielle Arnaud Gallery, Kennington.
A museum-standard installation of seven videos in a domestic environment – plus tea and cakes in the garden! – made for a satisfying conclusion. Katherine Fry's earlier films feature hypnotic not-quite-repetitions of her actions in domestic settings with Freudian themes fully drawn out in an accompanying text by Maria Walsh: in the two screen 'Tablemouth', for example, the actions and number of legs on the tables vary cyclically across its 21 minutes. Even better, perhaps, is a new departure: the 39 minute film Her glass flower house, in which Fry animates a doll through stop motion to a voiceover of compellingly skewed observations.
Art writer and curator Paul Carey-Kent sees a lot of shows: we asked him to jot down whatever came into his head
Categories
Tags