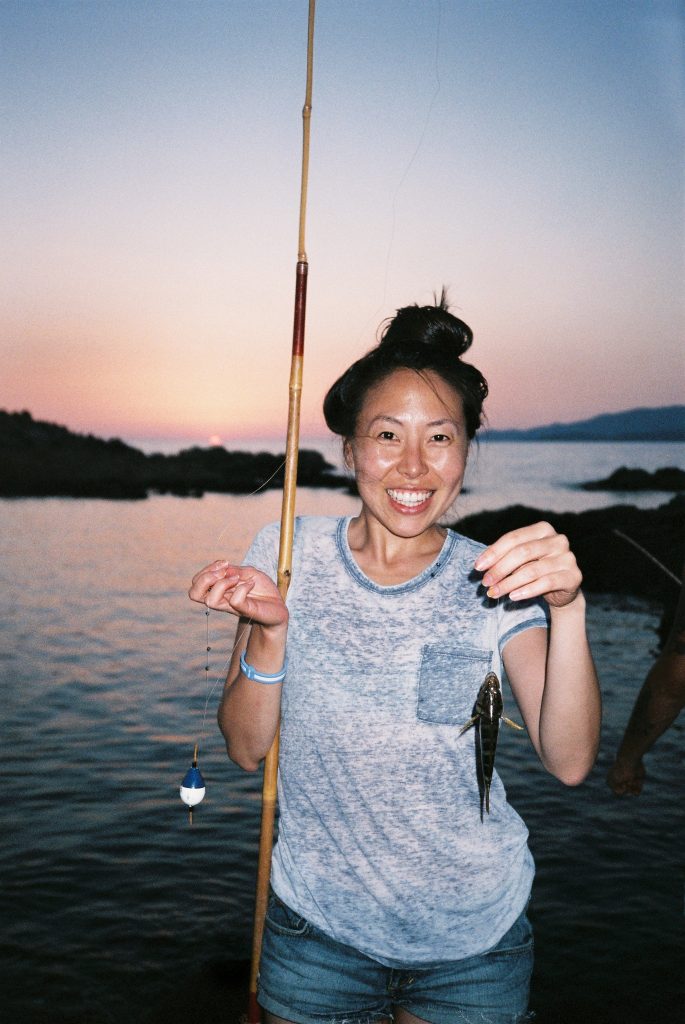 Jin Angdoo is part of the Group show Allez la France which has just opened at Saatchi Yates we managed to grab a few minutes with her and the other three artists at the opening of the exhibition to ask questions about the exhibition and their art practice.
1 Allez la France – The French football team brought together French people of African, Arabic & European heritage to create a harmonious unity to achieve the ultimate greatness of winning the World Cup – do you think France will ever be able to create a harmonious country for everyone to live and prosper in?

I think the world works differently than football.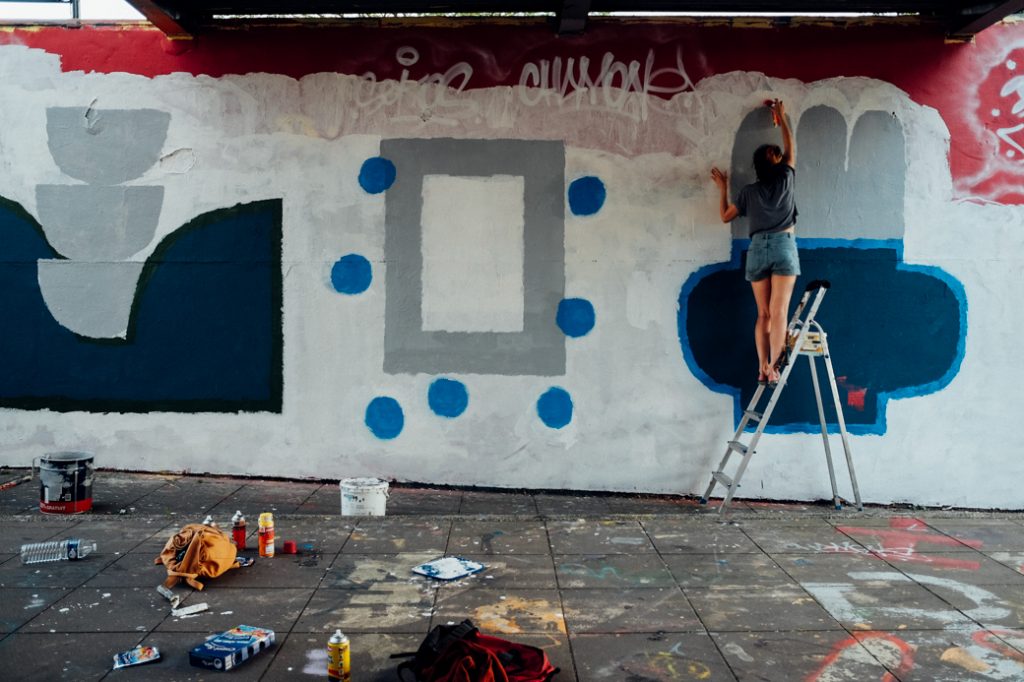 2 You paint large scale It must be such a relief that people will be able to see your work in person – how has COVID been affecting you and your art practice?

I paint large scale because I learned to paint on walls, and the wall space provided that. I'm grateful Saatchi Yates gave me the opportunity to paint on large canvases and have them shown at an amazing gallery space. I'm excited to share with the public for sure.
I paint to hang out with friends and to experiment. Although, I'm excited my paintings are shown in a different context and are shared with the public who would unlikely come across my wall paintings, but its not a 'relief' per say, because showing to people was never my priority or intention when I started painting.
I believe moving to LA affected the way I paint more than COVID. In Paris, friends and I had our favourite chill out spot where we painted. But in LA, I still haven't found a wall and friends to paint with. Maybe COVID also played a role in making it difficult to meet people in a new city. I can't wait to find a wall in LA.

3 L'OM or PSG?

Neither, I'm not a football fan. Although I was a fan of Ahn Jung-hwan many moons ago and still have his jersey!


4 How did you all meet? And how did you get to the idea of painting on shared walls?

I met Mathieu Julien around 2010 and got introduced to his graffiti friends soon after. This group of friends was spread throughout France but was connected through a shared passion for graffiti and interest in each other's works. I began painting only because it was fun to hang out with them and was curious about their passions and interests. I was also very much drawn to the sharing culture within the group. We not only share a wall, we also share paints, cans, brushes, rollers, ideas, sketches, food, and anything we recently found interesting. I learned to paint by watching them paint and developed taste by looking at what they find interesting. Around this time when I started painting with them, they gave the group a name, Moderne Jazz.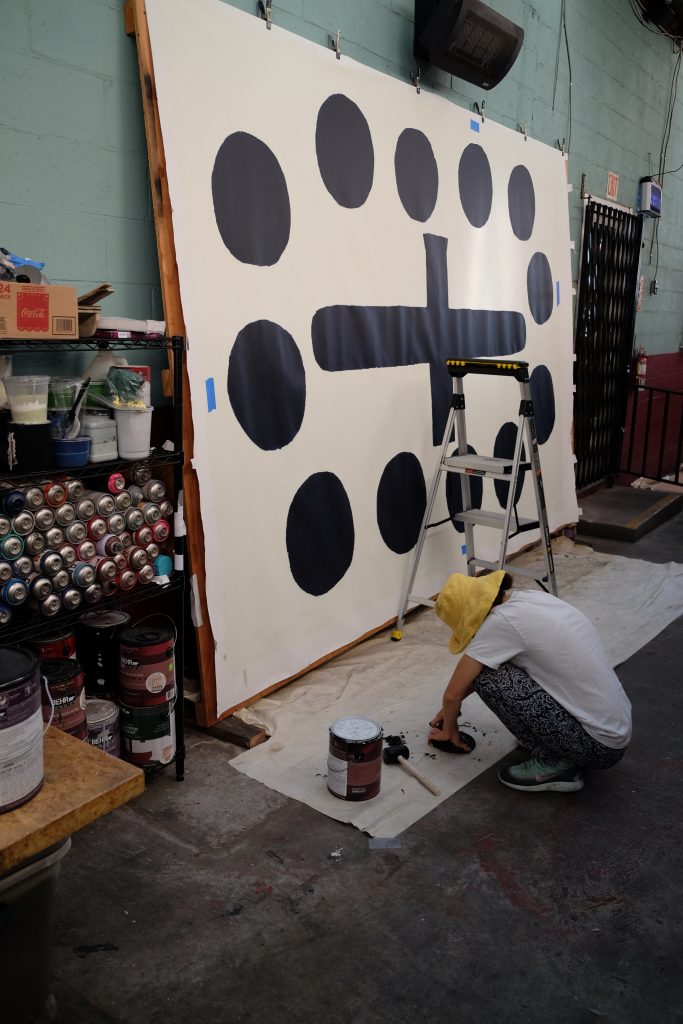 5 You enjoyed the freedom walls gave you to paint in any size at any time no deadline no expectation no pressure – how have you found the transformation to painting for a gallery especially a gallery in London?
To me, painting on walls is all freedom and no pressure. It was such a breath of fresh air compared to what I was doing for work. Most of the enjoyment comes from the process and not from the final result, knowing that the painting would be covered by another painting in a day or two. Also, the walls are never clean, full of colours and textures which become a part of my paintings mostly through mistakes. However, painting on canvases meant the result mattered more, and I had to create mistakes. The process happened in a controlled atelier setting. It was a new experience to paint on canvases, and I hope there's something I can develop that couldn't have been possible on a wall. Nonetheless, it's important to me that painting stays freeing, without any stress, and never feels like work. That's how I started it all, and I don't want that to change.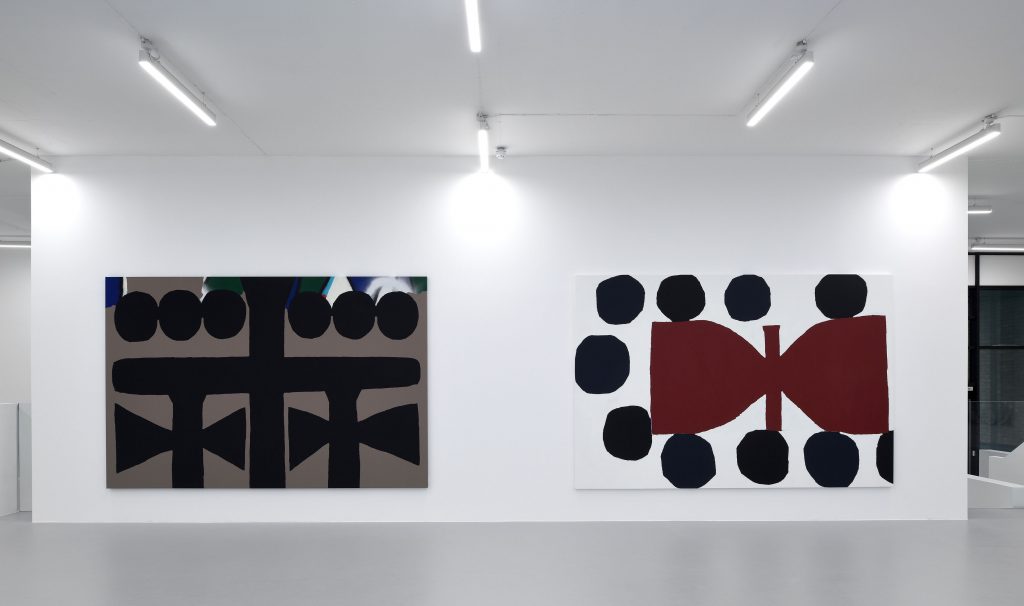 6 What have you been reading, watching & listening to during lockdown/ Covid

Reading: Books about grieving.
Watching: Youtube videos of dog training, dog grooming, and dog rescues
Listening: Looping in my head – Hot Sand by Piper

7 What's next for you?
I don't know, and I'm ok not planning.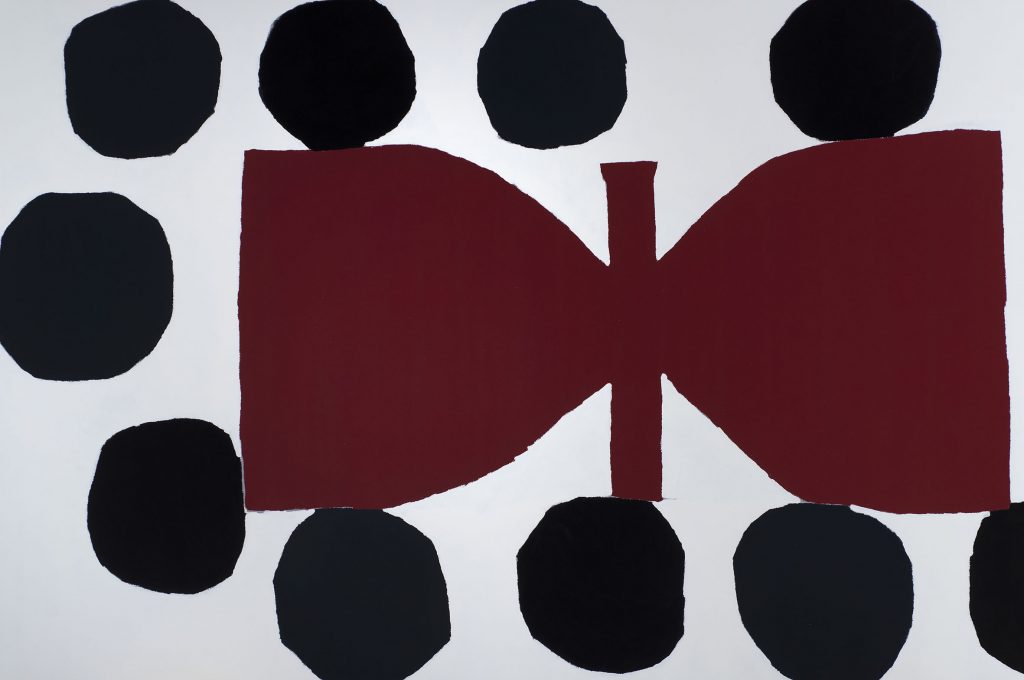 Allez La France! Featuring works by Jin Angdoo, Mathieu Julien, Hams Klemens and Kevin Pinsembert April – 26th May 2021 saatchiyates.com
Categories
Tags