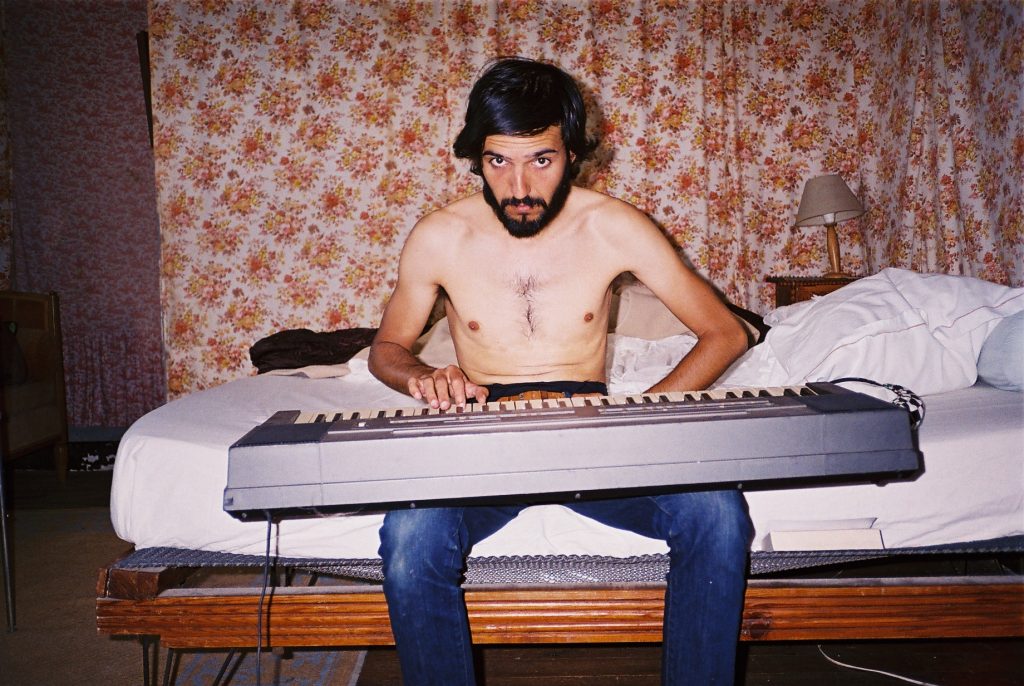 Mathieu Julien is part of the Group show Allez la France which has just opened at Saatchi Yates we managed to grab a few minutes with him and the other three artists at the opening of the exhibition to ask questions about the exhibition and their art practice.
1 Allez la France – The French football team brought together French people of African, Arabic & European heritage to create a harmonious unity to achieve the ultimate greatness of winning the World Cup – do you think France will ever be able to create a harmonious country for everyone to live and prosper in?
As a kid growing up in a mixed environment, I thought we would eventually live in a more harmonious society. I wish this was the case and sometimes wish I could have stayed a kid!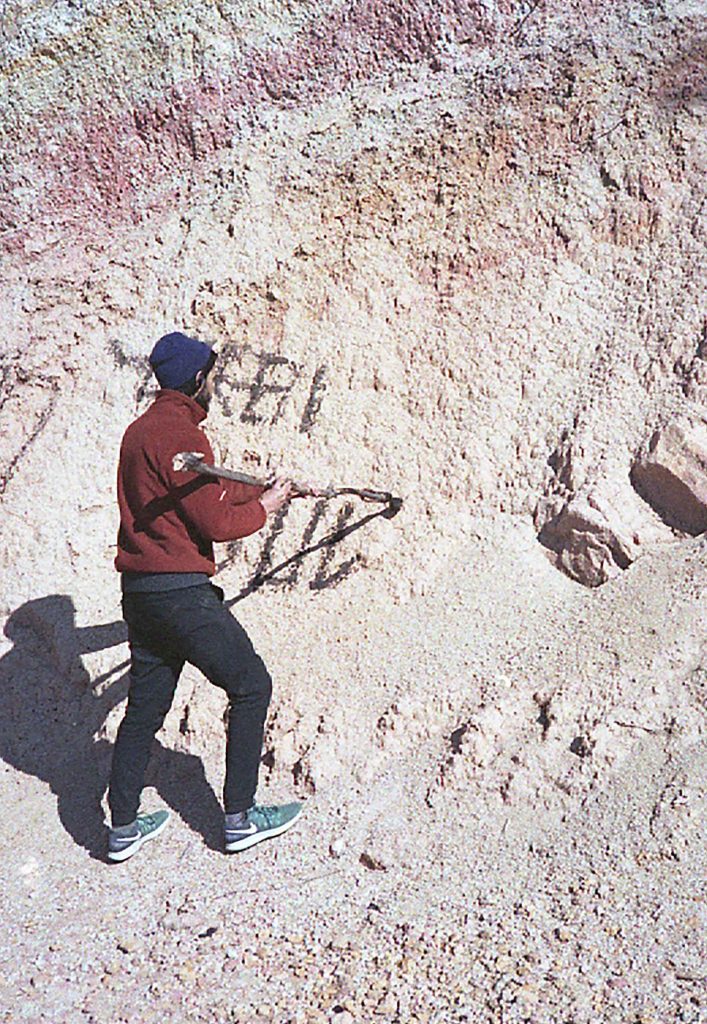 2 You paint large scale It must be such a relief that people will be able to see your work in person – how has COVID been affecting you and your art practice?
I moved from Paris to the USA in February 2020, a few days after COVID hit and Phoebe Saatchi and Arthur Yates offered me the chance to exhibit. Major changes happened at once and definitely affected the way I used to paint, outside, on walls, with my friends, in Paris.
3 L'OM or PSG?
I am from Bordeaux, it means I equally hate/envy both those clubs.
4 How did you all meet? And how did you get to the idea of painting on shared walls?
The four of us are part of the same graffiti crew called Moderne Jazz. We made this collective with some other close friends around France some years ago because we felt good together and somehow related in the way we paint and behave. Hams is in Marseille with some other friends of the crew and Jin and I are in the USA, but for years we would paint walls together with Kevin and Obisk next to a canal in Paris' suburbs.
Sharing walls is quite common in graffiti, people usually plan ahead to coordinate colours, background or theme, whereas we just paint next to each other. I don't think I ever painted by myself. Besides the fun of doing things with friends, it is really enriching as we share a lot of what we find stimulating in various fields together. It's also helpful to get their thoughts and views on my work when I hit a creative roadblock.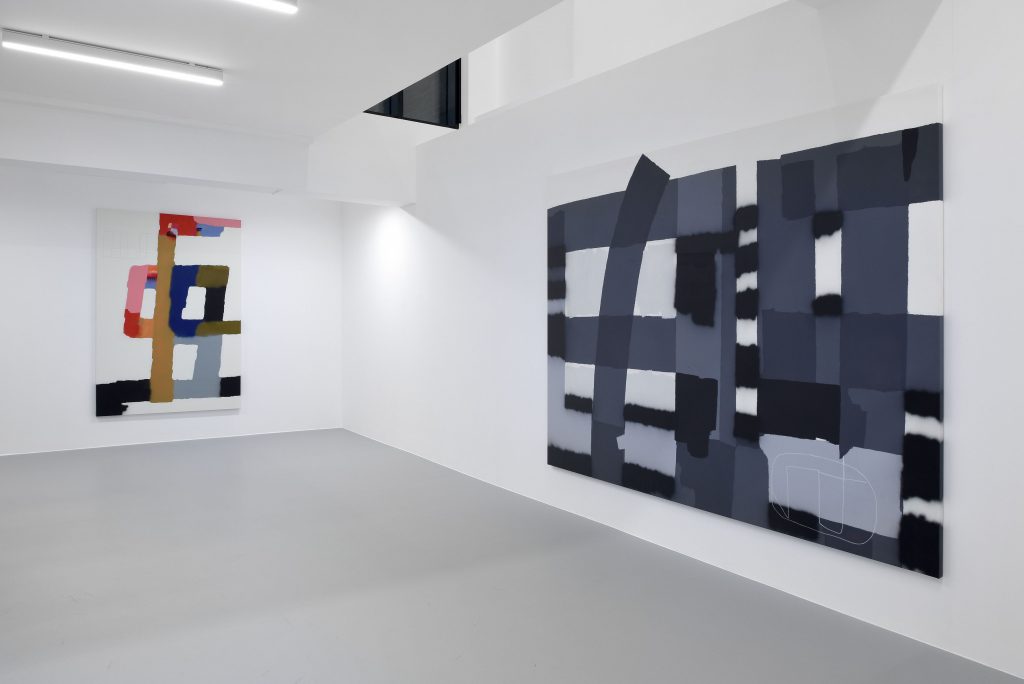 5 You enjoyed the freedom walls gave you to pain in any size at any time no deadline no expectation no pressure – how have you found the transformation to painting for a gallery especially a gallery in London?
When I paint a wall I don't sketch, and I am not obsessed with the result. Of course, I am happier if I end up leaving a painting I like, but there is nothing wrong with it failing, because I'd still feel good as I had a nice day under the sun with my friends, getting some exercise by biking to the wall carrying big paint buckets. I might have tried something different and even if it didn't work I eventually learned something I could reuse later. In any case, this painting is going to get erased or covered up soon anyway.
I think this detachment is helping me to make bold choices during the process of painting, surprising myself and eventually producing a painting I would like. I found it difficult to maintain the same dynamic when painting on a canvas, as the journey is less satisfying, and the result is more central. My challenge was to keep the same methodology on a canvas as on a wall, to preserve the energy, emergency, qualities, and even mistakes of my graffiti.
6 What have you been reading, watching & listening to during lockdown/ Covid
They are in chronological order starting February 2020.
–jours tranquilles à Clichy (Henry miller)
–Les Thibault (roger martin du gard)
–La victoire des sans roi (pacome thiellement)
–Les enfants terribles (cocteau)
–La carte et le territoire (houellebecq)
–Les femmes savantes (Moliere)
–construire un feu ( jack london)
–les travailleurs de la mer (victor Hugo)
–le livre d'or de la science fiction (ursula le guin)
–la main gauche de la nuit (ursula le guin)
The only films I remember watching are "being there" by Hal Ashby, "the swimmer" by Frank Perry and "Shoplifters" by Hirokasu Kore-eda.
I had the chance to make a music playlist for some friends project called Tropics during lockdown, it's available below :
8 What's next for you?
Hopefully, a trip to Europe to visit friends, family and go see the exhibition in London.
Allez La France! Featuring works by Jin Angdoo, Mathieu Julien, Hams Klemens and Kevin Pinsembert April – 26th May 2021 saatchiyates.com follow @jathieumulien you can read Hams's Q&A HERE
Categories
Tags