Tabish Khan the @LondonArtCritic picks five exhibitions to see both in real life and online and in person. Each one comes with a concise review to help you decide whether it's for you. Readers should also see last week's selection, where four are still open to visit.
Lucy Sparrow: Bourdon Street Chemist @ Lyndsey Ingram
Fun and pharmacy aren't two words that are often associated with one another. But it's hard not to smile at this brilliant pharmacy recreated in felt by artist Lucy Sparrow and the National Felt Service. The attention to detail is fantastic and the queues outside are completely justified. To make a work that references the pandemic and is also so joyous may sound impossible, but not so for talented artist Lucy Sparrow. Until 8 May.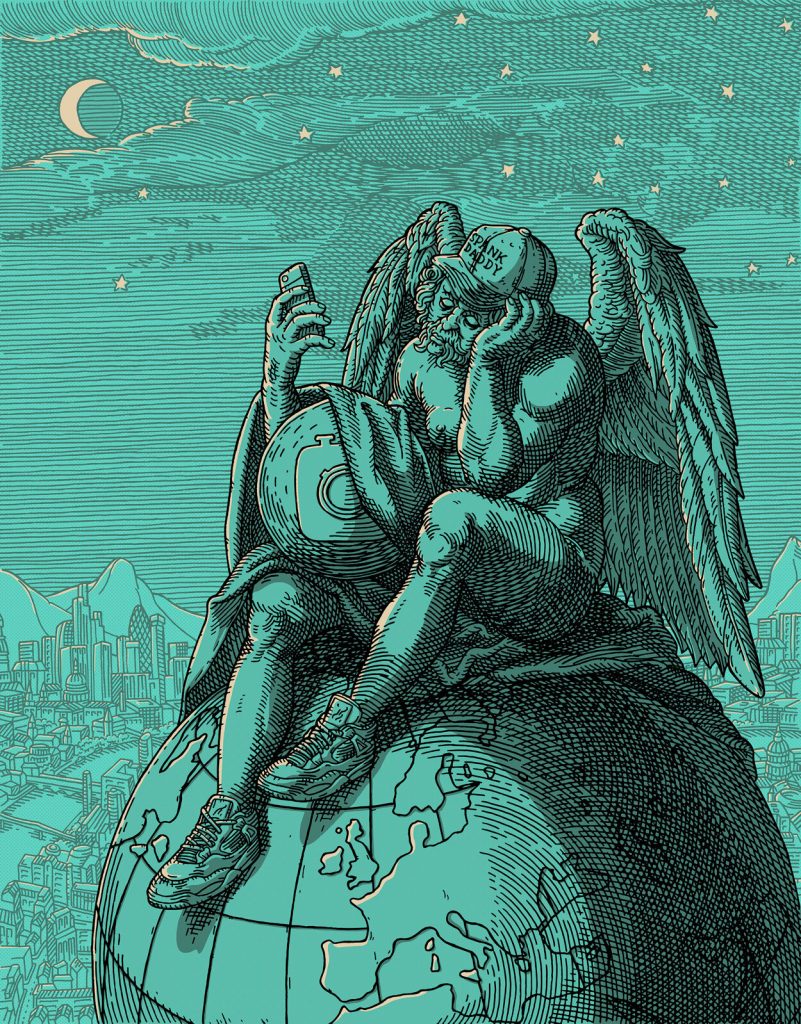 Daniel Hosego: The Prisoner @ James Freeman Gallery
The worlds of social media and art history collide in these detailed drawings and screenprints – case in point where an angel sits on the world wearing trainers while looking blankly at his phone. The centrepiece is his take on Raphael's School of Athens where Michelangelo, Picasso, Warhol and Koons come together in one fantastic work that has art references you could spend an hour spotting. Until 8 May.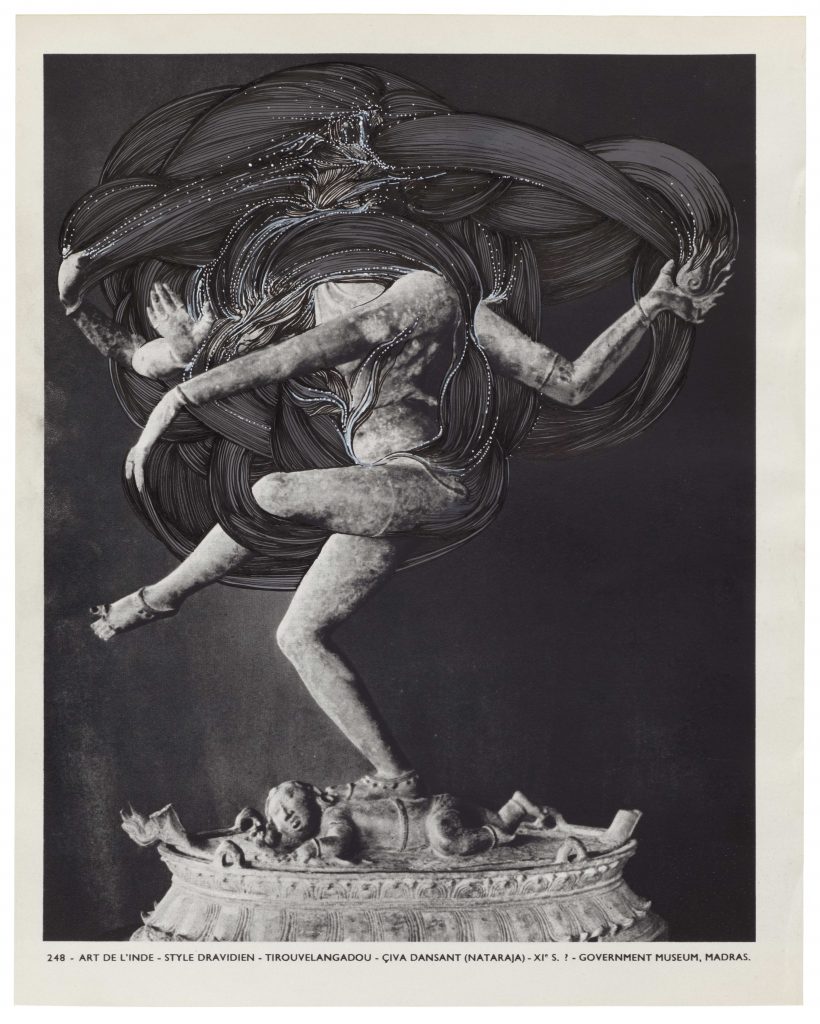 Ann Marie James: Musée Imaginaire @ Richard Saltoun Gallery – Online
What does an ancient statue or object tell you and how does that change when a picture is edited? Does a statue with a scratched out face lose its poise or does it draw more attention to the movement in the body that was previously ignored. These edits of museum photos by Ann Marie James ask us to look again at what we normally see in an artwork and to also question whether in this context is erasure itself as act of creation. Until 15 May.
Phumelele Tshabalala: Becoming Water from the Same Source @ Pippy Houldsworth Gallery
Portraits capture powerful figures who grab you with their gaze and refuse to let go in works that are both vibrant in their colour palette but also borrow from art history in the figures' poses, for this artist's debut solo show. Until 1 May.
Shape of the New – Online
Step into a virtual exhibition that doesn't just contain paintings, photography and video works but also a fantastic soundtrack that varies by floor and that accompanies you as you wander round an exhibition. Kroll, ArtCan and CasildArt join forces for a show that takes us from galaxies to migration as it covers issues on lost lives and damaged economies, but also how we can bounce back. Until 9 May
Lucy Sparrow image courtesy of Lucy Emms/Lyndsey Ingram/sewyoursoul. All other images copyright artist and courtesy gallery.
Categories
Tags