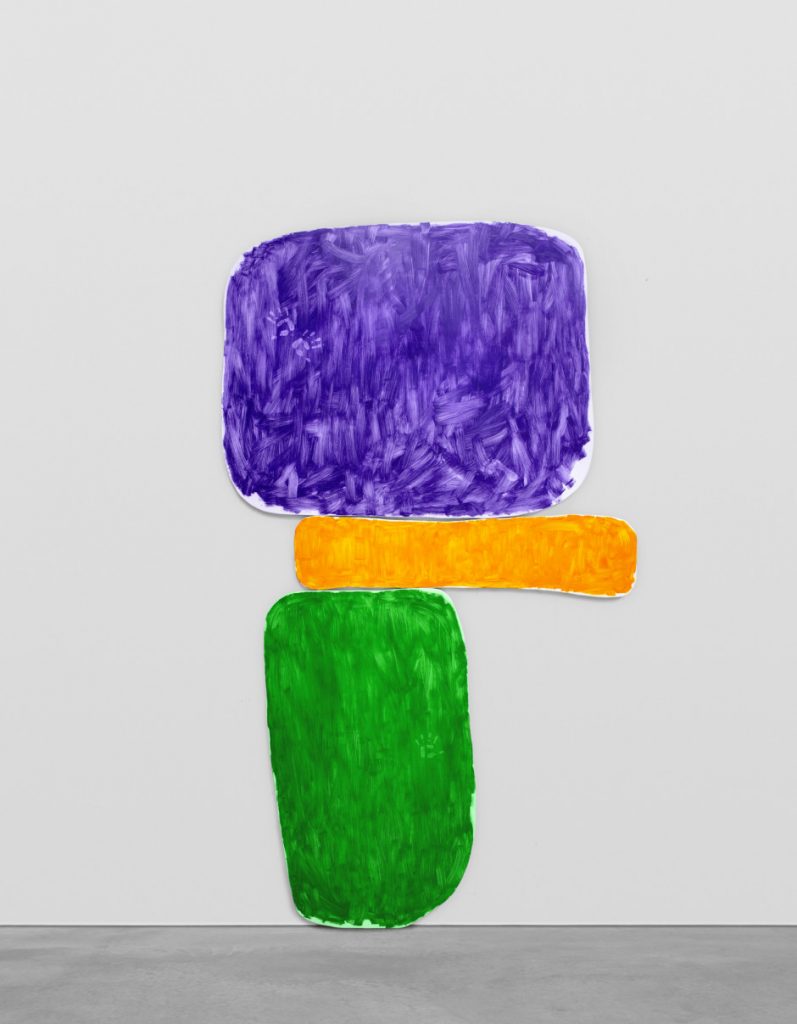 Commercial galleries are open again – as non-essential shops: mostly they advertise that as being by appointment, but simply turning up tends to allow admission most of the time under the 'rule of six'. Curiously, my first two visits without appointment on my first trip to London this year featured three part vertically-stacked abstractions – that though I reckon you could go for years without coming across the form, and the only other example I could call to mind was by Ellsworth Kelly…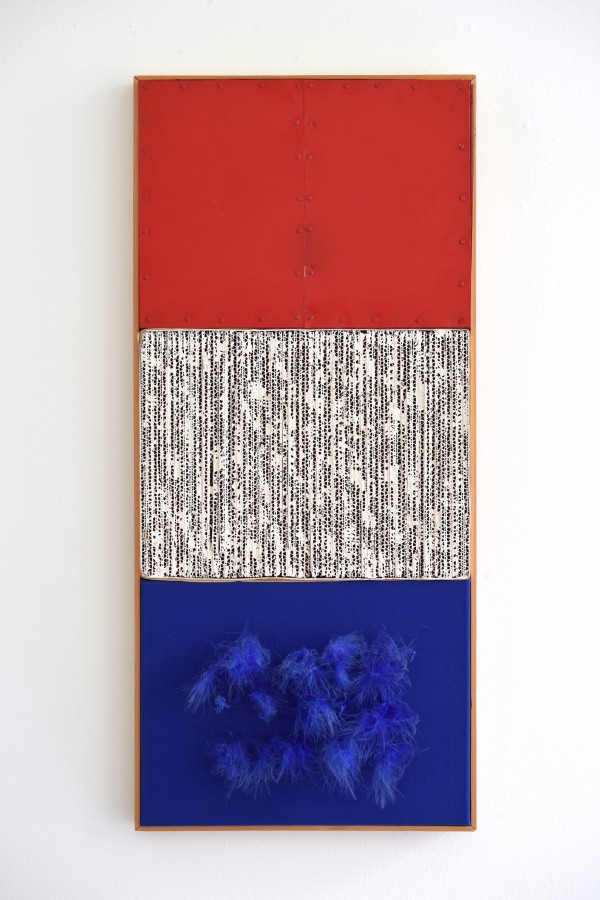 Armando, Jan Schoonhoven and Henk Peeters: Triptych (Nul): Rood-Wit-Blauw, 1964 at The Mayor Gallery
This collaborative twist on the theme combines the most characteristic languages of three Dutch artists involved in the loosely affiliative early 60's 'Zero' group, active 1960-65:  Armando's painted sheet metal with nails, at once violent and reconstructive;  Schoonhoven's corrugated cardboard painted white in a regular, controlled but visibly handmade relief; and Henk Peeters's feathers on cotton,  sensitive yet impersonal. It acts as the ideal leitmotif for  'Three Colours, Red-White-Blue', in which 37 other abstract works take on those colours in mostly monochrome iterations which make up a cheering whole.
Ellsworth Kelly: Green Black Blue, 2004
Kelly (1923-2015) is the pre-eminent multi-panel colourfield painter, using separation and – sometimes, but not here – unusual shapes to give added substance to his colours. All the same, three panel conjunctions of this type are rare in his oeuvre.
Ugo Rondinone: zweiundzwanzigsterdezemberzweitausendundzwanzig, 2020 at Sadie Coles (top)
The Swiss artist on his own has three triple abstractions over five metres high, one strand from several in his spiritual-in-the-natural mode on show across both main galleries. But maybe they're not so abstract: Rondinone  completes a loop with his well-known series of 'Mountains' – rocks balanced precariously on each other, painted in dayglo colours, as per the example below. But where they are, perhaps, mountains pretending to be paintings, these are paintings pretending to be mountains.
Ugo Rondinone: red silver yellow mountain, 2015
Art writer and curator Paul Carey-Kent sees a lot of shows: we asked him to jot down whatever came into his head
Categories
Tags