With their elegant deep green hues and soft, smooth surfaces, emeralds are unique gemstones that have endured in popularity throughout the ages. Although the precious stones have long been used in various types of jewellery, including rings, they had somewhat fallen out of fashion in recent times. But now emeralds are making a comeback in a big way. In fact, many fashion experts consider the emerald to be the "it" stone of 2021.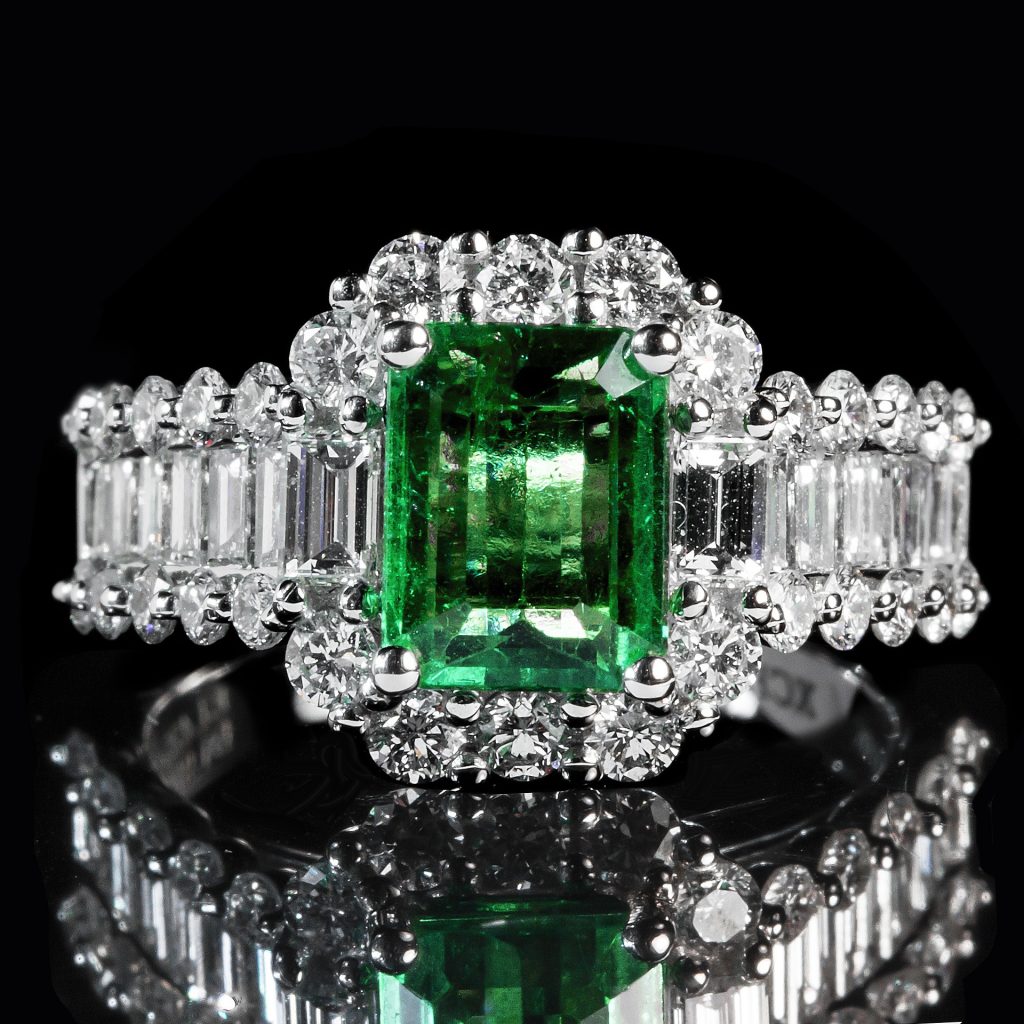 Choosing an Emerald Ring
Emerald rings are especially becoming popular jewellery choices for engagement and wedding rings this year. That means brides-to-be can follow the likes of beautiful famous women like Halle Berry; who received a four-carat emerald ring set in yellow gold from her husband-to-be Olivier Martinez when he proposed in 2012. With other celebrities sporting emerald rings in recent times, the gemstone has become even more popular. While emerald wedding rings are still a wise choice for brides, emerald rings are not confined to being symbols of marriage. They are also popular as simple fashion statements.
Before looking more at why the rings are making a comeback, let us first look at how to choose an emerald ring. The greenness of the stone is the emerald's major pull. However, you will find lighter green emeralds as well as the more traditional deep-green ones. Many people fall in love with a lighter-coloured stone, as it can reflect more light and appear livelier. Both shades of green are on-trend, so which hue you choose is up to you. But when it comes to emerald wedding rings, a traditional deeper green is often the preferred option.
You also need to consider the setting of the stone. Two of the most popular choices are the solitaire and tri-stone styles, which contain several prongs to hold the emerald in place. A halo setting is also a popular choice. It provides the perfect combination of antiquity and modernity. Or you could opt for an emerald-and-baguette stone ring, which gives off an air of neo-vintage.
The Symbolism of Emeralds
Every gemstone has several meanings, and people are becoming more and more interested in wearing items that have strong symbolism to reflect their tastes and personality or to suit a certain occasion like a wedding. So, that is one key reason why emeralds are making a comeback in 2021. Unlike red rubies, which are blatant symbols of passion and love, many women prefer a subtler stone like an emerald, which conveys a more complex set of representations and emotions. Green is known to be a calming colour, so emeralds are associated with peace and balance. Emeralds are also a symbol of fertility and healing. As for emerald wedding rings, many choose the gemstone because it represents eternity.
Several Metals Go Well with Emeralds
Another reason why emerald rings have taken off in a big way recently is because the gemstones go so well with several metals. Due to the emerald's delicate nature, it pairs very well with a ring made out of platinum, rose gold, or yellow gold. Not only are they robust metals that help to protect the soft emerald. They also ideally complement the greenness and brilliance of the emerald. Regardless of the type of metal you choose, an eighteen-carat metal is a nice median for an emerald ring, as it gives the stone just the right amount of support without compromising the gemstone's strength or appearance; enabling the emerald to be the central shining star.
Categories
Tags