Bras are deemed must-have staples for every woman's wardrobe. They offer support and coverage to make your clothes feel and look stunning. Many a time, a woman may choose to forgo the bra when adorning a particular dress and in this modern era of self-expression, there is nothing wrong with wearing an outfit without a bra.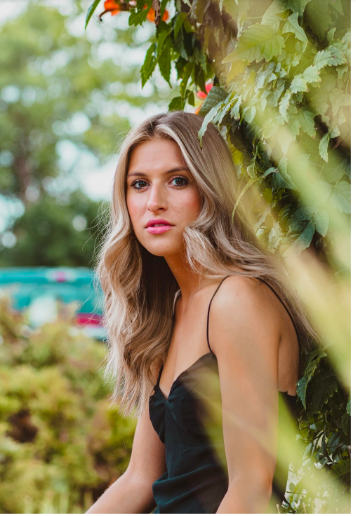 Dramatic changes in the environment such as serious heat waves especially during summers can drive some women to go braless. High temperatures cause sweat especially under the breast that can be quite embarrassing, to say the least. Other factors that can make a woman choose not to wear a bra includes the type of dress and accessories. It's paramount not to let your bra deter you from rocking your favourite Apc dress. Backless dresses or gowns call for one to skip the bra for that final polished look. Bras especially those that don't quite fit right can add marks and abrasions to the body that some women would rather not deal with.
Truth be told, wearing a bra takes heart; the underwires, straps, hooks and the list goes on so it's no wonder that a lady can feel confident and comfortable to want to let go of the bra. This has slowly evolved into a trend that has quickly caught on like bush fire. Regardless of the size of the breasts, going braless requires some sort of art and finesse as the breast will still need some form of balance and support. The rule of thumb when going braless is picking the right clothes and applying some tips and tricks such as those highlighted below;
Opt for a dress with built-in support
One of the latest trends in the fashion world is going braless. It's for this reason that many luxury brands are designing elegant dresses that come with built-in support. These supports may include bra cups that have been sewed into the dress, elastic liming or a shelf bra. When adorning such a dress, you don't necessarily have to wear a bra but the key is to have a dress that measures well to the bust area.
Bras can be a pain and as they say, necessity is the mother of all invention, boom tapes were born! These tapes come in different shades and sizes for different bust sizes. The book tapes are used for many women to shape and support the breast area. They are gentle to the skin, waterproof but can still be easily removed from the skin using water. In today's fashion, there is no excuse for not wearing that stunning dress that you have been saving up.
Body shapers are a must-have
Body shapers are a woman's best-kept secret. Who doesn't want to look snatched with the perfect body without having to undergo a strict diet or spend hours on end at the gym? The market is chock-full of a variety of body shapers to suit every body shape. They come in different designs and fabrics that can be worn for different seasons and occasions. Body shapers offer the necessary squeeze to give that perfect silhouette as well as offer firm support to the bust area to wear that beautiful dress in the closet
Use breast petals and silicone bras
Silicone bras have made life easier for women. They are the perfect solution for those tight bras that seem to dig into the skin at the back and shoulders. Silicone bras provide sufficient support and comfort while still maintaining a beautiful physique. The market is flooded with different silicone bras, some with straps and others without. Breast petals are another option for women who don't want to adorn a bra per se. The petals are placed on the nipples to cover the outline so that it cannot be visible in dresses.
Categories
Tags