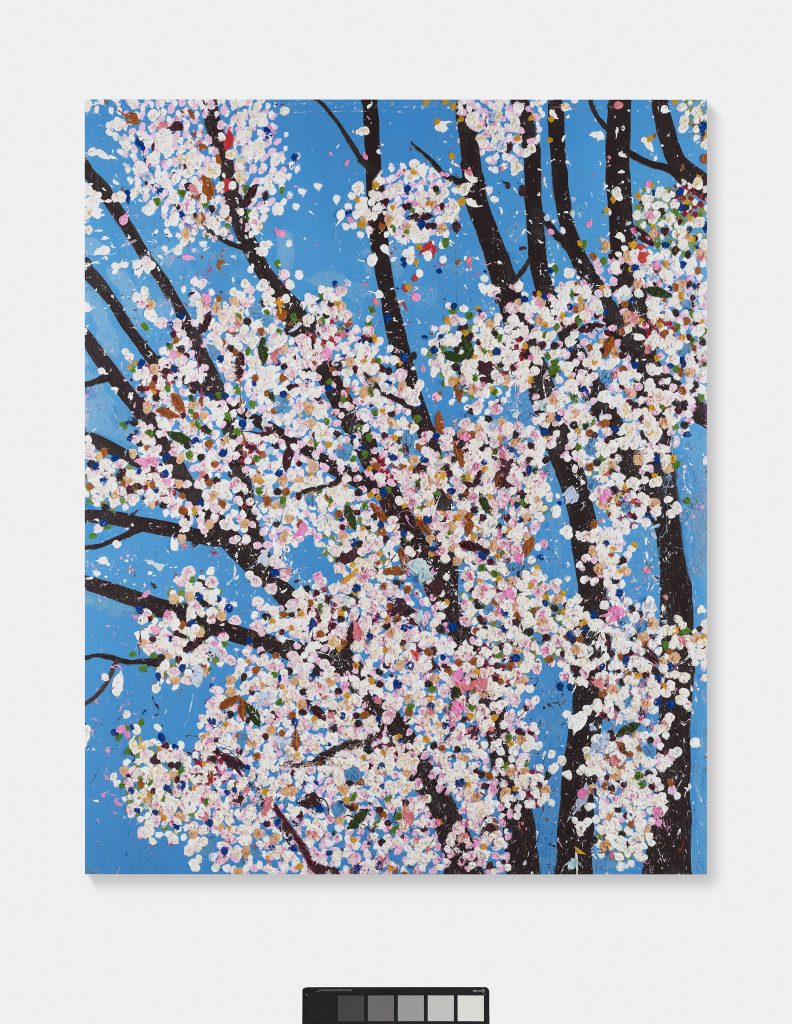 Damien Hirst's cherry blossom prints sold for a record-breaking $22,443,000, last week believed to be the most successful print drop ever. A total of 7,481 prints were sold, each priced at $3,000 excluding VAT, to approximately 4,000 customers. Each edition will be uniquely numbered and will be hand- signed by the artist.
The eight prints are each titled after one of the Eight Virtues of Bushido according to Nitobe Inazo. The total number of sales for each print is as follows:-
Justice 1005, Courage 760, Mercy 817, Politeness 1549, Honesty 728, Honour 693, Loyalty 1067, Control 862.
The edition drop was innovative in three ways: the prints were only available to buy for six days from 25th February until March 3rd and so the final edition numbers were limited by time and demand during the period. For the first time, both HENI Leviathan and the artist Damien Hirst accepted Cryptocurrency, buyers could pay by either Bitcoin (BTC) or Ether (ETH), as well as by credit or debit card, and were pleasantly surprised and happy with the extent of take up from the Cryptoworld and they will continue to accept Cryptocurrency on drops going forward. HENI Leviathan also offered, for the first time, storage to customers of their purchased editions in the HENI Vault which is bonded fine art storage in the UK. The number of customers choosing to store in the vault far exceeded expectations.
The editions sold all over the world to 67 countries: Argentina, Australia, Austria, Bahrain, Belgium, Bermuda, Bhutan, Brazil, Canada, Cayman Islands, China, Cyprus, Czech Republic, Denmark, Egypt, Finland, France, Germany, Gibraltar, Greece, Guernsey, Hong Kong, Hungary, Iceland, India, Indonesia, Ireland, Isle of Man, Israel, Italy, Japan, Jersey, Jordan, Kuwait, Lebanon, Luxembourg, Macao, Malaysia, Malta, Mexico, Monaco, Montenegro, Netherlands, New Zealand, North Macedonia, Norway, Philippines, Poland, Portugal, Porto Rico, Qatar, Romania, Serbia, Singapore, Slovakia, South Africa, South Korea, Spain, Sweden, Switzerland, Taiwan, Thailand, Turkey, UAE, UK, US and Venezuela
"Ever since I made the diamond skull I've been thinking about wealth and value. I have been working on a secret art project for the last 5 years. It's been blowing my mind. It explores and challenges the concept of value through money and art. For the past 3 years, the project has been expanding into the blockchain and NFTs. I have been working on this project closely with HENI, who have partnered with the leading tech company in the crypto world. It involves 10,000 original works of art on paper, which I call "The Currency".  I made them all 5 years ago, and they are in a vault but about to come to life through their launch on the blockchain. They also exist as NFTs and a related cryptocurrency. The whole project is an artwork, and anyone who buys "The Currency" will participate in this work, it's not just about owning it. It is the most exciting project I have ever worked on by far."

Damien Hirst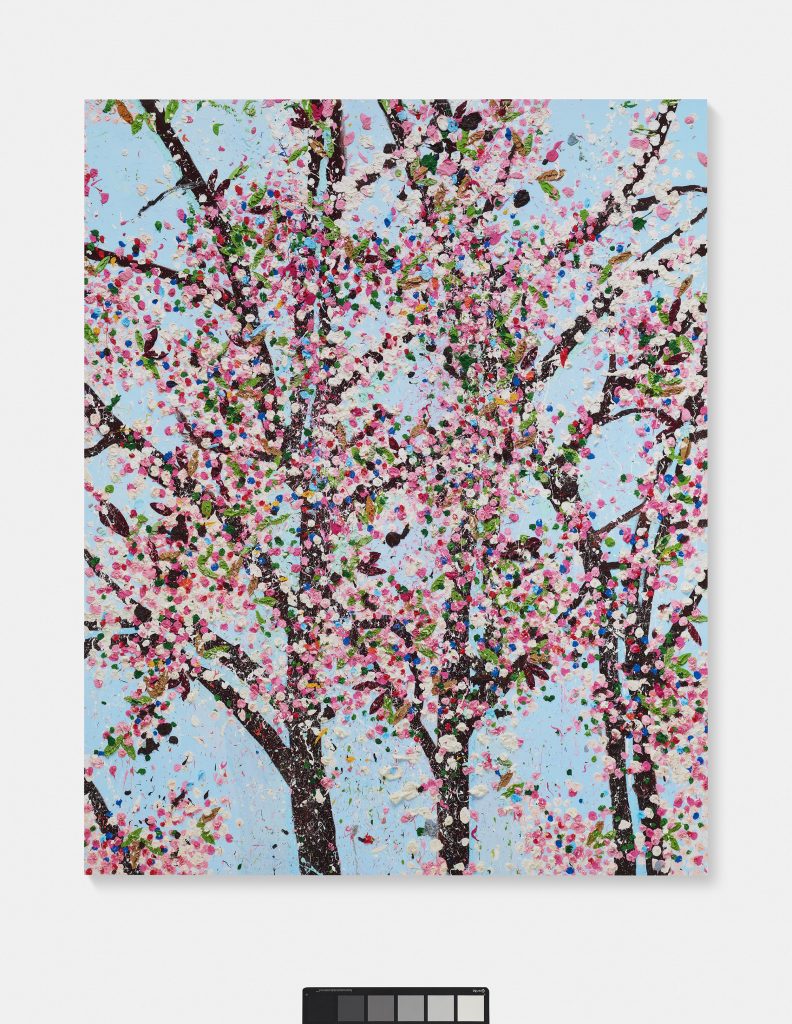 "digital art is an increasingly important medium for many artists and combining it with the blockchain, through NFTs, is an obvious development; allowing transparency and clear proof of ownership. HENI is planning some exciting NFT projects to be announced very soon."

Joe Hage, the founder and owner of HENI
HENI Editions work with artists, institutions and estates to produce high quality, limited edition artworks; including Francis Bacon, Alberto Giacometti, Lucian Freud, Gerhard Richter, Etel Adnan, Arthur Jafa, Brian Clarke, Damien Hirst and many others. Working with a range of mediums, including sealed or Diasec-mounted Giclée prints, metallic and non-metallic chromogenic prints, large-format jacquard-woven tapestries and stained glass. HENI Editions support and work with select institutions, including the Serpentine Galleries, National Gallery and TATE in London and Foundation Beyeler in Switzerland.
Categories
Tags