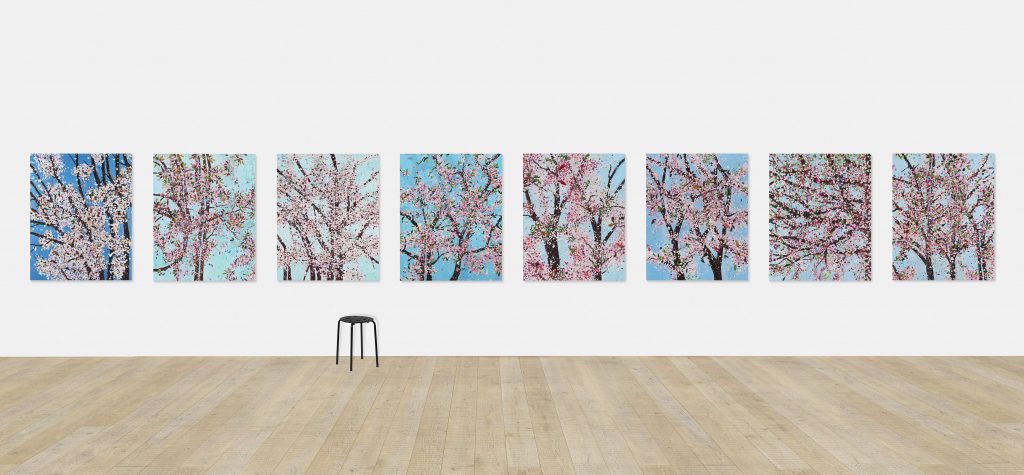 HENI Leviathan has released a set of 8 cherry blossom prints by Damien Hirst, The Virtues, published by HENI Editions. The 8 prints are each titled after one of The 8 Virtues of Bushido according to Nitobe Inazo – Justice, Courage, Mercy, Politeness, Honesty, Honour, Loyalty, Control.
For the first time, both HENI Leviathan and the artist Damien Hirst will be accepting cryptocurrencies for payment of editions, payments can be made by either Bitcoin (BTC) or Ether (ETH), as well as by credit or debit card. Talking about cryptocurrencies, Damien has said "It's hard for any of us to trust anything in this life but somehow we manage it and we even find love and I love art and I love the crypto world and I am happy and proud to put my belief into Bitcoin and Ether and accept them for this drop."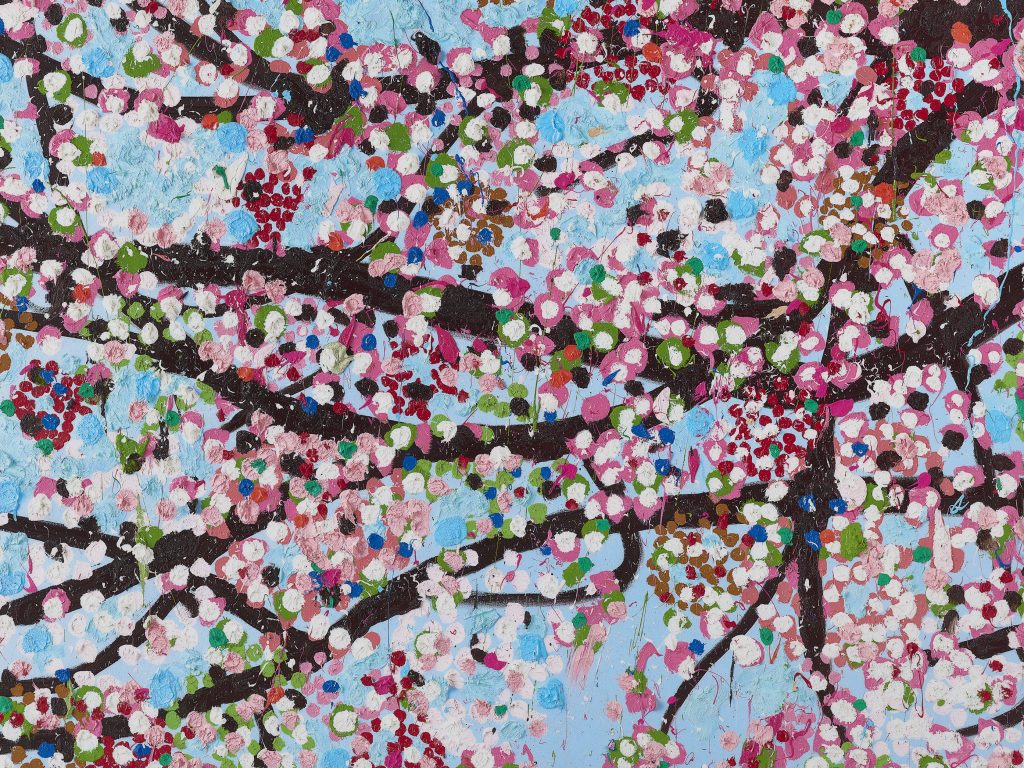 The prints are available to buy through HENI Leviathan until 23.59 PST on Wednesday 3rd March and the number of editions produced will be limited by demand during the promotion. Maximum one of each print per person; you can buy all eight or less, but you can't buy the same print more than once. Each edition will be uniquely numbered, and hand signed by the artist, and each edition is priced at US$3,000.
In 1900 Nitobe Inazo? published a book, Bushido: The Soul of Japan, which narrates for Western audiences the samurai code of ethics known as Bushido?. According to Nitobe, Bushido? literally translates to 'Military-Knight-Ways' and lists the ways in which fighting Japanese nobles were expected to maintain themselves in their daily and vocational lives. In Nitobe's account this code is divided into eight virtues, which are responsible for customs such as the tea ceremony and behaviour like tranquillity even in the face of danger. Nitobe has stated his intention was to unveil the cultural similarities between Japan and the West, effectively concluding 'that there are no East or West as far as human beings are concerned'.
Referencing Impressionism, Pointillism and Action Painting, the Cherry Blossoms are about the spontaneous joy of spring. Damien Hirst said "Cherry Blossoms are about beauty and life and death. They're extreme – there's something hopeful yet hopeless about them. They're art but taken from nature. They're about desire and how we process love and why we need it, but also these prints are about the momentary, the insane transience of beauty – a tree in full crazy blossom against a clear blue sky. How can you argue with that? It's been so good to make these prints, to be completely lost in colour for a while. Blossoms are optimistic and bright yet fragile, just like we are and I hope that The Virtues can remind us to always try and get the most from life."
HENI Leviathan are offering, for the first time, storage to customers of their purchased editions in the HENI Vault which is bonded fine art storage in the UK.
DAMIEN HIRST The Virtues available henieditions.com
In other news, the Remi Rough x Haig Club Limited edition bottle has just launched grab a bottle HERE
About the Artist
Damien Hirst was born in 1965 in Bristol and grew up in Leeds, England. He studied Fine Art at Goldsmiths college from 1986 to 1989. Since the late 1980s, Hirst has created installations, sculptures, paintings and drawings that explore the complex relationships between art, beauty, religion, science, life and death. Through work that includes the iconic shark in formaldehyde, The Physical Impossibility of Death in the Mind of Someone Living (1991) and For the Love of God (2007), a platinum cast of a skull set with 8,601 flawless pavé-set diamonds, he investigates and challenges contemporary belief systems, and dissects the uncertainties at the heart of human experience.
Since 1987, over 90 solo Damien Hirst exhibitions have taken place worldwide and his work has been included in over 300 group shows. In 2012, Tate Modern, London presented a major retrospective survey of Hirst's work in conjunction with the 2012 Cultural Olympiad. In April 2017, he presented his most complex project to date, 'Treasures from the Wreck of the Unbelievable', across two museum spaces in Venice.
?
Categories
Tags