Shasha Cherkas is a Russian artist currently based in London. Upon graduating with an MA in Sculpture from the Royal College of Art last year, having previously completed her BA in Jewellery Design at Central Saint Martins College of Art and Design in 2018, she chose to forgo the offer of an online degree presentation as part of the RCA2020 virtual platform in favour of hope for a physical degree show at a later stage, recently announced in the form of Space Lapse: RCA Sculpture 2020 at the Royal Society of Sculptors (July 14th-19th). Cherkas sculptures and performances often consider our human relationship to space and our surroundings, the limitations of our bodies –  especially those imposed upon it by objects – and the blurred boundaries that exist between the public and the private.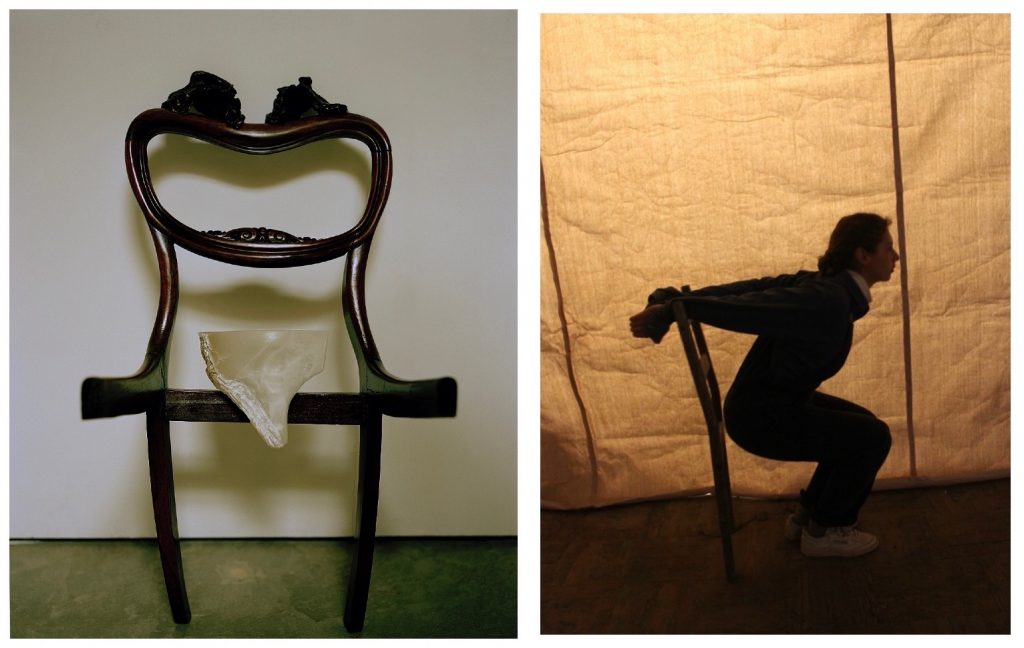 Second Skin and Reaching Comfort/Self-Portrait, both produced as part of her BA degree presentation, demonstrate a deep understanding of not only materiality but also how material objects interrelate to the human form. Reaching Comfort/Self-Portrait consists of the back and rear legs of an antique chair, a polished alabaster saddle carved after a cast of the artist's pelvic bone and two bronze shackles cast from moulds of the artist's wrists. Though the object in and of itself is of some beauty, the sculpture is truly activated by Cherkas herself once the artist adopts the predetermined position atop the saddle, arms extended behind her back, wrists bound to the chair back by the bronze restraints. It is then that the more conceptual underpinnings of the work present themselves, an exploration of comfort from discomfort and a reflection of the artists own struggle with abnormal curvature of the spine and her frequent adolescent use of a spinal corset.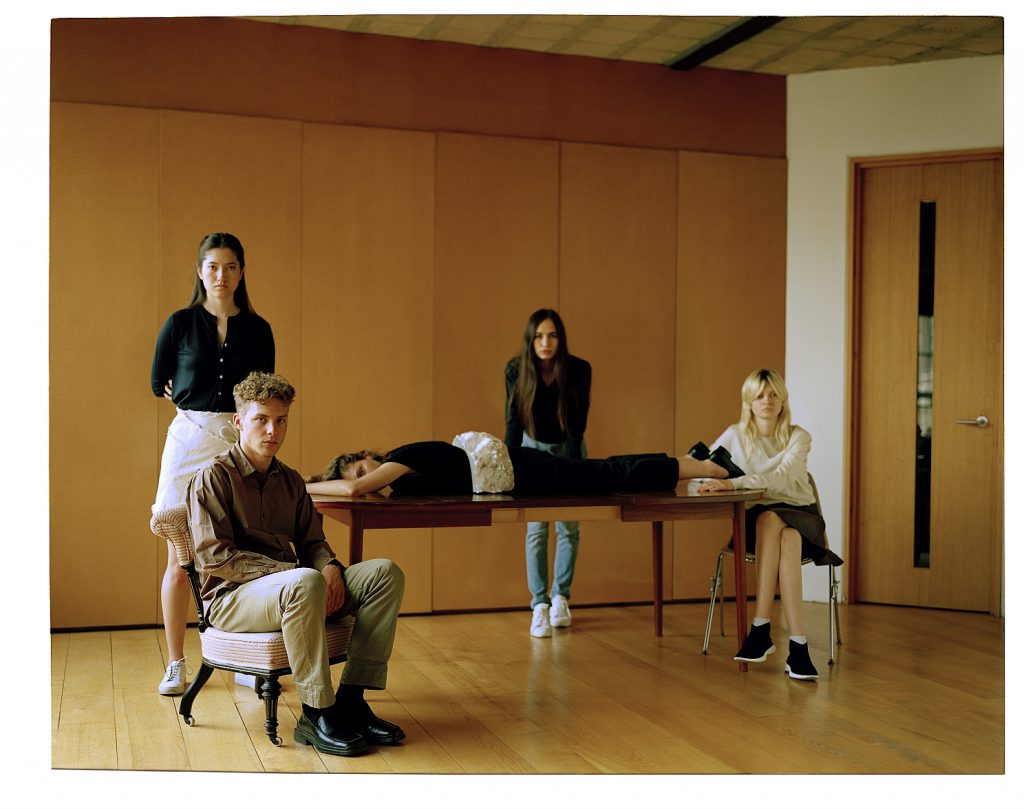 Cherkas similarly expresses her vulnerability in Second Skin, a performance piece that sees the artist confined to a tabletop by another alabaster sculpture, this time carved from a cast of her lower back. Audience members (including, during an iteration at Central Saint Martins, the renowned American photographer Nan Goldin) are then invited to select from an array of chisels, hammers and files and utilise their chosen tool to carve, sculpt, score, chip and hack away at the stone skin substitute. Cherkas consequential receives the varied energy of each additional strike to her second skin, and the alabaster sculpture thereafter exists as a testament to this questioning of the power dynamic between artist and audience, a material record of the wounds inflicted.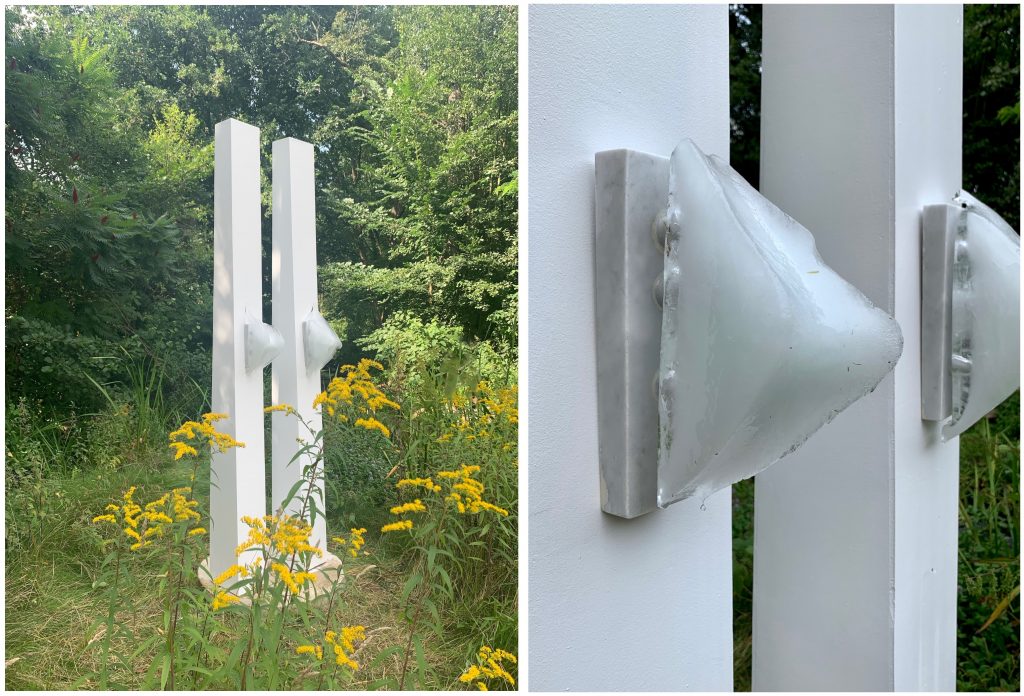 Cherkas continued to develop work utilising her own body as subject and object during her MA studies at the RCA, notably producing I put a picture up on a wall. Then I forget there is a wall and Lacunar Amnesia between the Elbow and the Wall, both exhibited at Art Biesenthal, Berlin in 2019. The former, a sculptural diptych of the artist's arm extending from the wall (one cast in jesmonite and the other carved again from alabaster), the latter an almost inverse counterpart, a pair of icy protuberances cast from a mould of the negative space between Cherkas' elbow and the wall. Here the artist enters new territory reminiscent of a corporeal Rachel Whiteread, particularly apt given that the titular phrase Lacunar Amnesia refers to a gap in one's memory caused by the inability to remember a specific event or occurrence. 
Currently, Cherkas is working on a series of artworks and performances collectively entitled Emotional Gymnasium, combining references to both gyms, perhaps the most intimate social setting within contemporary society, and Dhobi Ghat, a large open-air laundromat and wash-house in Mumbai, India. Incorporating elements of her previous work, such as ice casts of the negative space between limbs, as well as introducing sound installation and kinetic sculpture, Cherkas aims to explore the complementary forces of tension and release and their introduction to public spaces. 
Sasha Cherkas will exhibit at the Royal Society of Sculptors as part of their presentation of MA graduates from the Royal College of Art 'Space Lapse: RCA Sculpture 2020', July 14th-19th, and more images of her work can be found on her Instagram and website.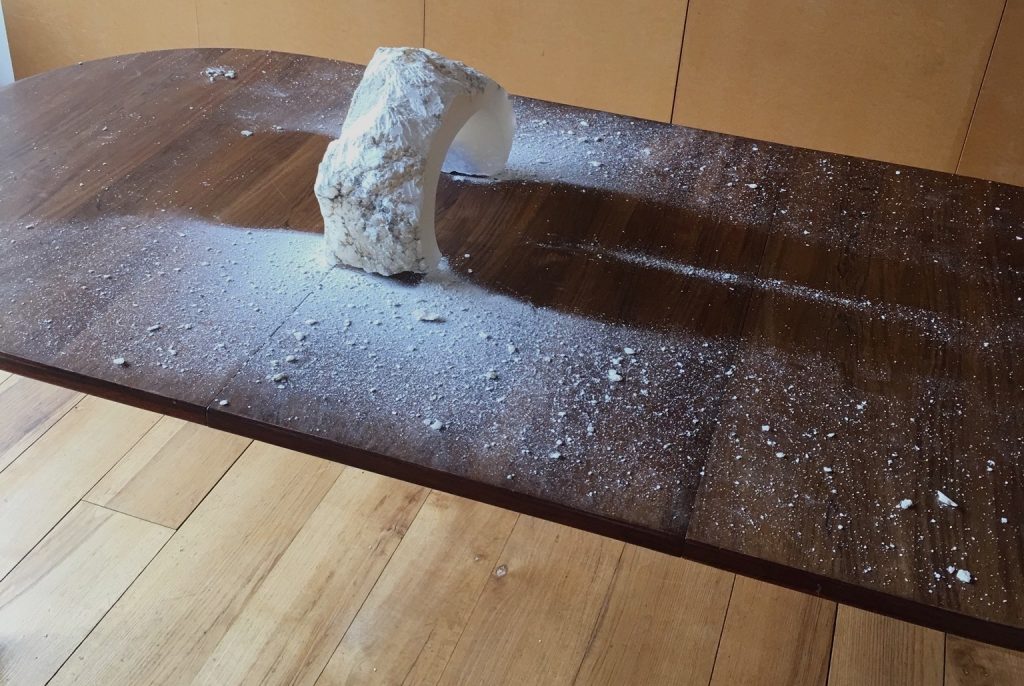 Categories
Tags