Creator Projects have announced the pre-sale launch of M.M.S. #1 (Much. More. Shit.), the first in a series of affordable, curated art portfolios delivered via the mail. The portfolio, which celebrates egalitarian access to art and experimental format, will include 12 new artworks by 12 international artists. M.M.S. is a tribute to the legendary avant-garde art portfolio and mail art project S.M.S. (Shit. Must. Stop.), conceived by NYC based artist William Copley and his associate Dimitri Petrov in 1968. Creator Projects has revived their original portfolio concept to provide a new way for people to experience art at a time when the Covid-19 pandemic has limited access to physical and tactile art experiences. Produced as a limited run of 1000, the M.M.S. #1 portfolio goes on pre-sale today, 24th February on the Creator Projects website and will be available for shipping from May 2021.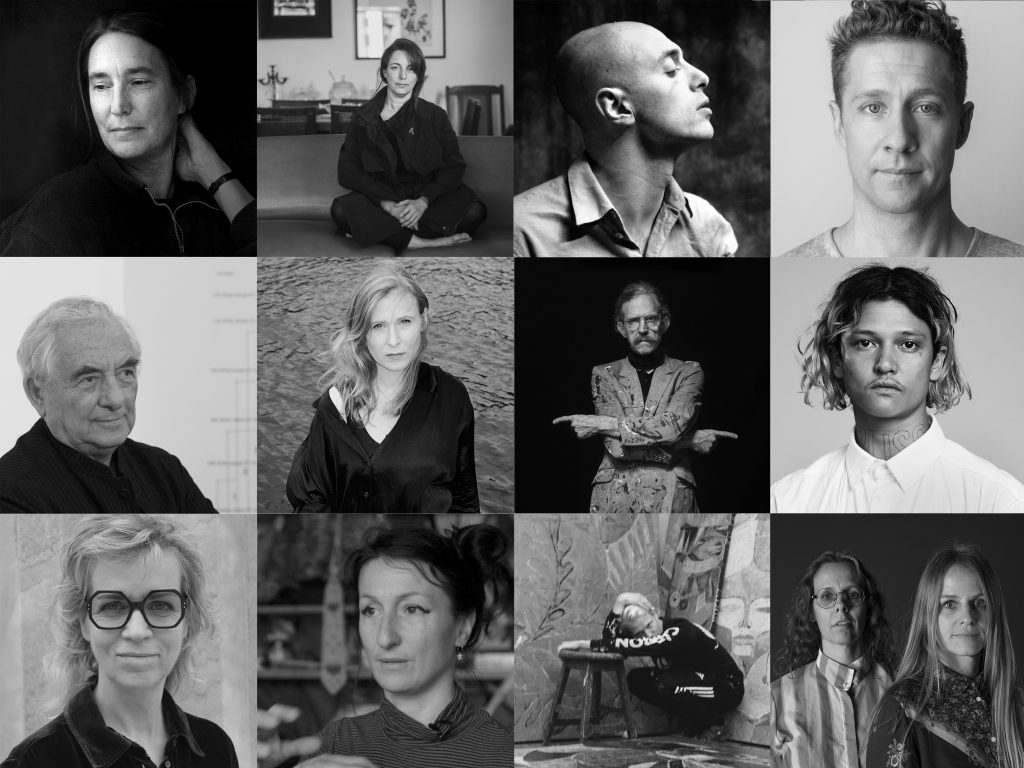 Curated by Creator Projects, the M.M.S. #1 portfolio will feature new edition artworks by Alexander Tovborg, Alicja Kwade, Daniel Buren, Hesselholdt & Mejlvang, Jenny Holzer, Jeppe Hein, Katharina Grosse, Martin Creed, Monster Chetwynd, Nico Vascellari, Tania Bruguera and Tosh Basco.
The artists were free to choose the format, media and material of their contribution, and artworks in the inaugural box span the realms of sculpture, photography, sound and more. The portfolio will take the shape of a box measuring 20 (h) * 45 (l) * 35 (d) cm, a size to which the artists adapted the design of their contributions. The portfolio will function as an artwork in its entirety, despite including 12 different works, and retail at €200. The box will be designed in collaboration with Copenhagen-based graphic design studio Spine Studio and sustainably produced by ELVO, a local cardboard box factory established in 1923. The second edition of M.M.S. will be published in 2022, with following issues released once a year.
Through the creation of M.M.S., Creator Projects aspires to continue the key ambition of the original S.M.S. project in making art widely accessible. Founded by NYC artist, collector and art dealer William Copley and artist Dimitri Petrov in 1968, S.M.S. was a magazine hybrid providing subscribers with a selection of high-quality artworks at a low cost. Delivering art through the mail provided the possibility of making contemporary art widely accessible to people at a low cost. The founding concept of S.M.S. was egalitarian and the featured artists, whether celebrated or relatively unknown at the time, were presented and paid equally. During its 10 months of activity, 6 issues were published and more than 70 original artworks were produced, including works such as; Lil Picard's Burned Bow Tie; a half-burned, polka dotted bow tie, and Bruce Connor's Legal Tender; an imitation of the American dollar bill. S.M.S. featured artists such as Man Ray, Meret Oppenheim, Richard Hamilton, Marcel Duchamp and Bruce Nauman, among others.
By reviving the original S.M.S. portfolio format, Creator Projects aspires to forge a deeper and more intimate engagement in the arts across generational, economical and national borders. In an historical moment in which art is becoming an increasingly digital rather than physical experience, M.M.S. aims to create a tactile encounter with art. Profits from the sale of M.M.S. #1 portfolio will be reinvested in the next edition of the project, M.M.S. #2, and any further profits will be used in funding the making of art books by Creator Projects' publishing company Roulette Russe.
"Since my wife introduced me to the 1968 original project S.M.S. I was impressed by the visionary aim of the project, to make art by renowned artists available and affordable to a broad audience. I was also struck by the speed of the artistic production in such a short time: 6 portfolios in 10 months! It sounded fun, bold and yet visionary, since the project sought to criticize the increasing prices in the art market in the 1960s. Truly, they realized that there was too much shit for too few people!

For some years, I reflected on how the art that we see in museums and art fairs could become affordable to a broader audience. When the pandemic hit and the world entered into lockdown, these concerns became imperative because many understood how essential it is to experience art. Suddenly, mailing artworks directly to a person's home seemed the most effective way for art to reach people when festivals, museums and fairs would be closed. This would be a way to offer a tangible rather than online art experience. As with the original S.M.S. project, M.M.S. contains artworks by world-renowned artists, and in one box you get 12 artworks for the price of a pair of new sneakers.

We made a strategy, a timeline, a list of artists….and got started! It is a project filled with energy and we have had a lot of fun creating this first portfolio. I am very grateful to all the contributing artists; they are the reason we can be proud of this first edition. Our hope is that this box and all the artworks it contains will enter into many different homes across the world, letting art do what it's best at doing: inspiring people, giving food for thought and adding positively to everyday life".

Simon Friese, Founder and Director of Creator Projects said:
To keep up to date with Creator Projects news and behind-the-scenes content relating to M.M.S., follow @creatorprojects.
M.M.S. #1 portfolio is on pre-sale from today 24th February on the Creator Projects website and will be available for shipping from May 2021. Price of one portfolio: €200.
In other news, the Remi Rough x Haig Club Limited edition bottle has launched today Thursday 25th February grab a bottle from 1pm HERE
About Creator Projects
Creator Projects is a Danish Art Agency who create, develop and realize innovative art projects in Denmark and abroad, working closely with artists, public institutions and private companies to curate exhibitions, develop both temporary and permanent public art commissions and providing art advisory services. Led by a team of dedicated curators and art consultants, Creator Projects' work is based on extensive professionalism, longstanding experience on the field and a comprehensive national and international network. Creator Projects is owned and operated by founder and director Simon Friese. www.creatorprojects.com
Categories
Tags