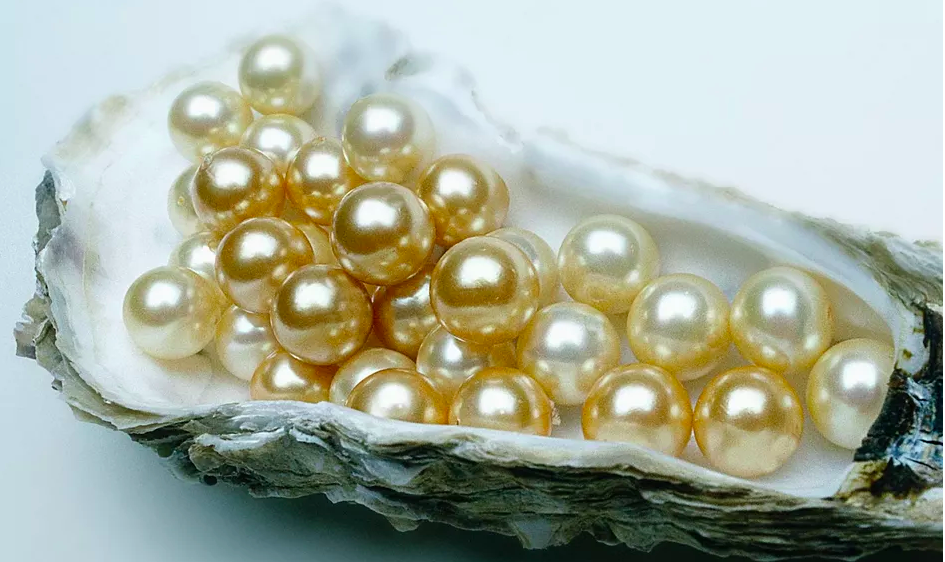 The first thought that crosses our minds whenever we think of pearls is a classic white set. But pearls come in a variety of shades, and hues can often largely determine their value. Pearl color is influenced by the variety of host oyster, nacre thickness and quality, the inserted mantle tissue piece and the environment in which the oyster is living. 
Grading Of Pearls
Pearl grading is a complicated process – one that's best left to the experts.
The degree of luster can make or break the ultimate appeal of your pearl jewelry. It refers to the manner which light reflects off your pearl's surface, i.e., whether it is highly reflective, soft or blurry. Value of the pearl holds a direct co-relation with its degree of luster.
Pearls having clean and smooth surfaces are more valued than the ones having multiple inclusion.
Truly round pearls are extremely rare to come across and this adds up to its value. Next in terms of popularity comes the perfectly symmetrical shapes like ovals and tear-drops which are an absolute rage in bridal fashion.
While pearls come in an array of shades, its grading is done based on whether the color occurs naturally, its saturation, depth and rarity.
Perfectly symmetrical pearls require years for taking shape inside the oyster. This imparts greater value to these beauties if all the other factors are taken constant.
Tips For Buying The Perfect Strand Of Pearls
Professional jewelers often get befuddled while trying to understand pearl value, grading scales and types. But you can take the purchase decision by following our expert-prescribed tips listed down below:
First you need to decide on the pearl type. The classic white Akoya Pearl with an excellent luster can help you stand out at high-end occasions. Next comes freshwater pearls which are perfect for being worn everyday as they are resistant to rough handling and profuse sweating. Tahitian pearls can infuse an exotic twist to your jewelry arsenal with its rainbow hues. Striking an unmistakable presence becomes easy with the South Sea Pearls whose iridescence and lustrous glow can serve as a conversation starter at every party. Last but not the least comes Gold South Sea pearls whose large size and opulent golden glow can help you paint a striking picture time and again.
Pearls with sizes ranging between 7.0-9.5mm are the most versatile and traditional picks of modern fashionistas.
Be it timeless classic or modern styles, pearl jewelry can help you keep up with the dynamic fashion demands. While you can choose between a variety of necklace styles, the 18-inch princess pearl necklace surely stands out as the most popular pick as it looks flattering with different outfits and necklines.
Final Words
Exotic shades of Tahitian pearls like peacock, brown, black and purple come with a higher price tag. Golden is the most prized shade of South Sea pearls while white and silver with green or pink overtones comprise of the high-value Akoya category. Shades of lavender and white are considered as royalty amongst the freshwater varieties. While buying colored pearls, you need to be cautious as dark shades like cherry, blue, black and brown are unnatural in freshwater varieties and are most likely to arise a direct result of color treatments. The probability of color treatment also heightens if a strand of pearls come in uniform shades and you can even make out residues of dyes around its drill holes on careful scrutiny.
The shade of pearl you select depends completely on your personal preference. While dark and exotic shades are ideal for perking up your appearance at evening parties, pastel shades of freshwater pearls can boost up your feminine charm during daytime gatherings. Ladies who nurture a soft spot for contemporary fashion can impart a fun edge to their look with multi-colored pearl strands. If you are feeling clueless about what to wear, then a set of classic white pearls can help you nail red-carpet fashion with flying colors.
Categories
Tags