Opening today February 18th Oklahoma Contemporary present Ed Ruscha: OKLA, the first solo exhibition of work by Ed Ruscha in the artist's home state and home town, and the second major exhibition in Oklahoma Contemporary's new building.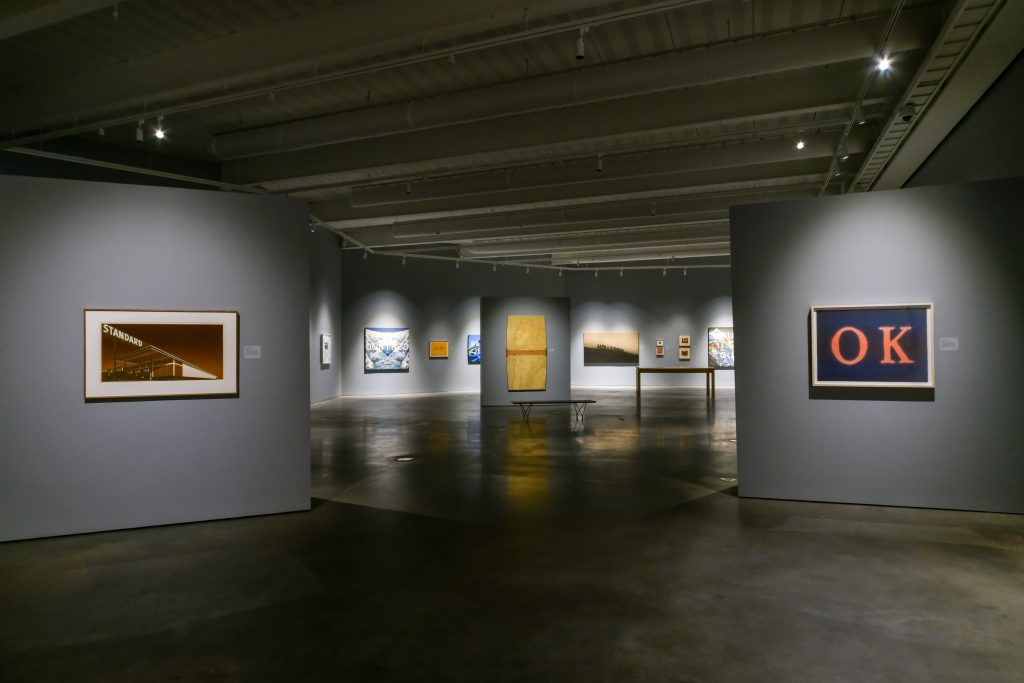 Featuring objects spanning the artist's 60+ year career that explore his relationship to Oklahoma, Ed Ruscha: OKLA will present iconic pieces such as Twentysix Gasoline Stations and Chocolate Room alongside newer, lesser-known bodies of work, including two recent Drum Skins paintings. The exhibition will include 70+ works across media, ranging from paintings and a large-scale installation to drawings, prints, books, photos and film. Ed Ruscha: OKLA is both the first solo exhibition of the artist's work presented in the city of his childhood, and the first ever to explore the influence Oklahoma has had in forming the artist's aesthetic sensibility.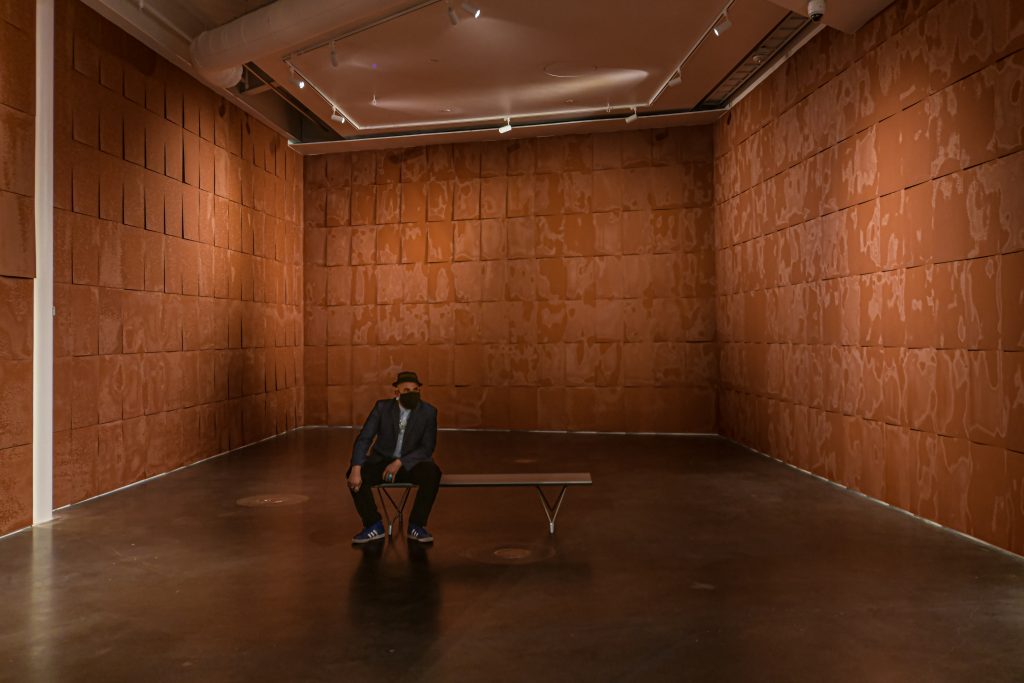 "The mythos of Ed Ruscha is tied to Americana and the open road, both of which are rooted in his childhood here. We're excited to share this landmark exhibition with our visitors and hope the programs created by our incredible educational and curatorial teams can leverage Ruscha's work to inspire the next generation of artists in Oklahoma. We are thrilled to be working closely with Ed Ruscha and his studio to bring this important facet of his work to light, and to do so in the state's first survey of his iconic artworks. Hopefully, Ed Ruscha: OKLA will help to broaden the public's awareness of Oklahoma's significant influence on Ruscha's work throughout his storied career."

said Artistic Director Jeremiah Matthew Davis.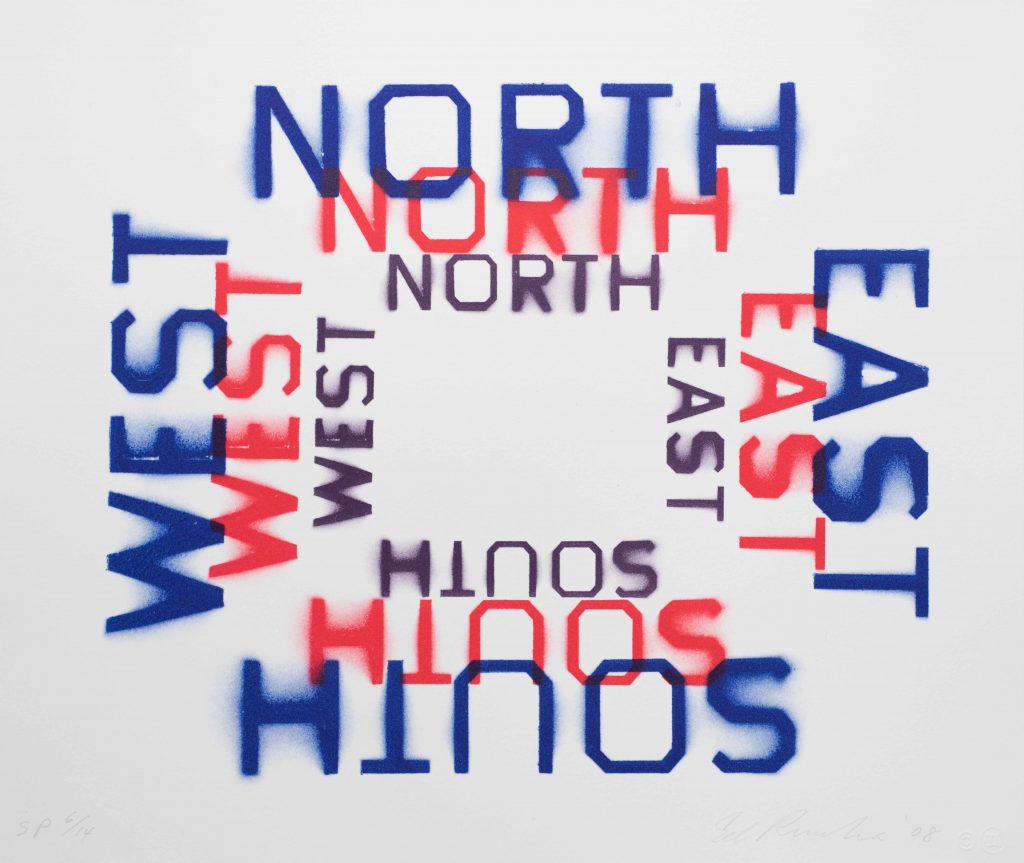 Oklahoma looms large in Ruscha's work, as a source of inspiration and as a foundation on which his unique perspective on America was first formed. In 1956, he embarked on the first of many road trips — to which he would frequently make reference in his art — from Oklahoma to Los Angeles to begin his artistic career. Ruscha has repeatedly been quoted in the years since saying everything he's done was already part of him when he left Oklahoma at 18. Ed Ruscha: OKLA is the first exhibition to examine the ways in which the visual culture and language of his upbringing provided ongoing inspiration throughout his artistic career.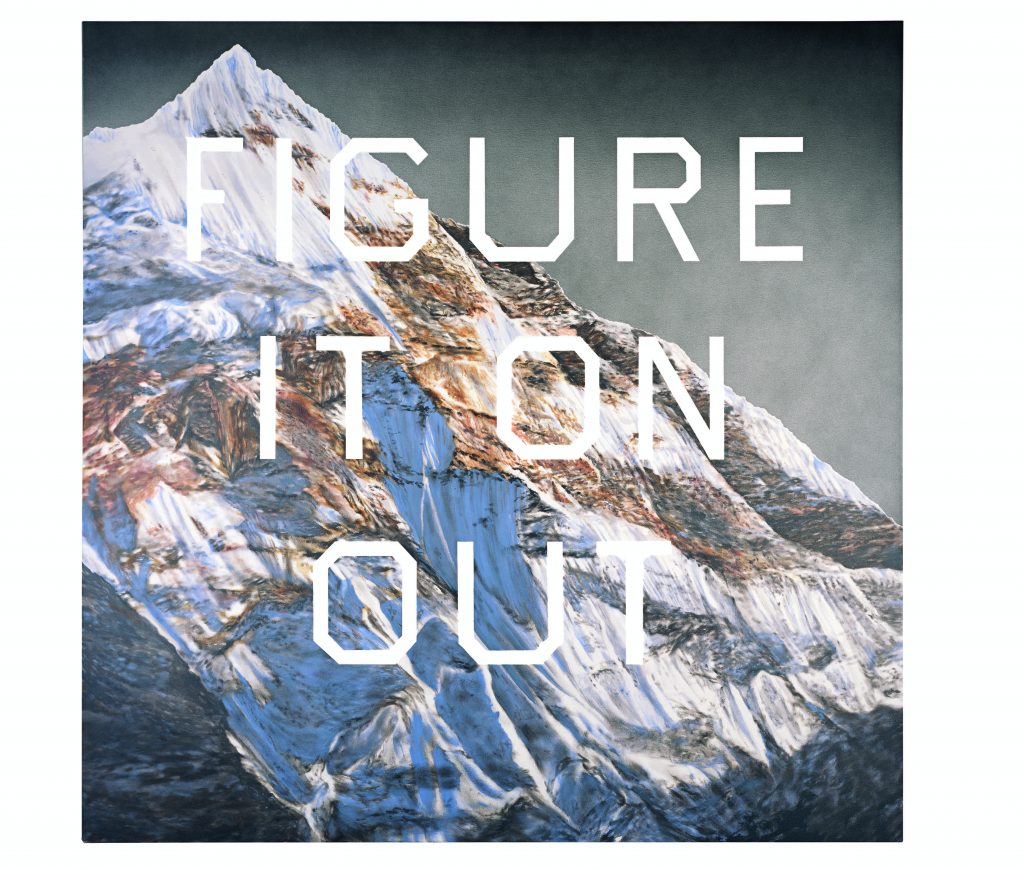 The exhibition is structured around five themes that are central to Ruscha's life and work, and signify his connection to Oklahoma. 
The first theme, Oklahoma OK, showcases his many direct references to Oklahoma itself, both textual and otherwise, and includes a number of works including the letters "OK," which takes a double meaning as both "okay" and as a reference to his childhood home.
Made in U.S.A. looks at Ruscha's perspective as an American more broadly, from his depictions of the decline of American manufacturing to more direct engagements with politics.
Exploring an important facet of the artist's childhood, 51% Angel, 49% Devil demonstrates the continuing influence of growing up Catholic.
Pop Origins traces Ruscha's frequent references to the popular culture of his 1940's childhood, including movies, comics and advertising.
Looking at his fascination with cars and life on the road, US 66 examines the vistas and mythology of the route west, driven by Ruscha many times as he returned, over and over, from his home in LA to his roots in Oklahoma City.


Ed Ruscha: OKLA is co-curated by Alexandra Schwartz, a New York-based independent curator who has written extensively about Ruscha's work, and Oklahoma Contemporary in close coordination with the artist and his studio.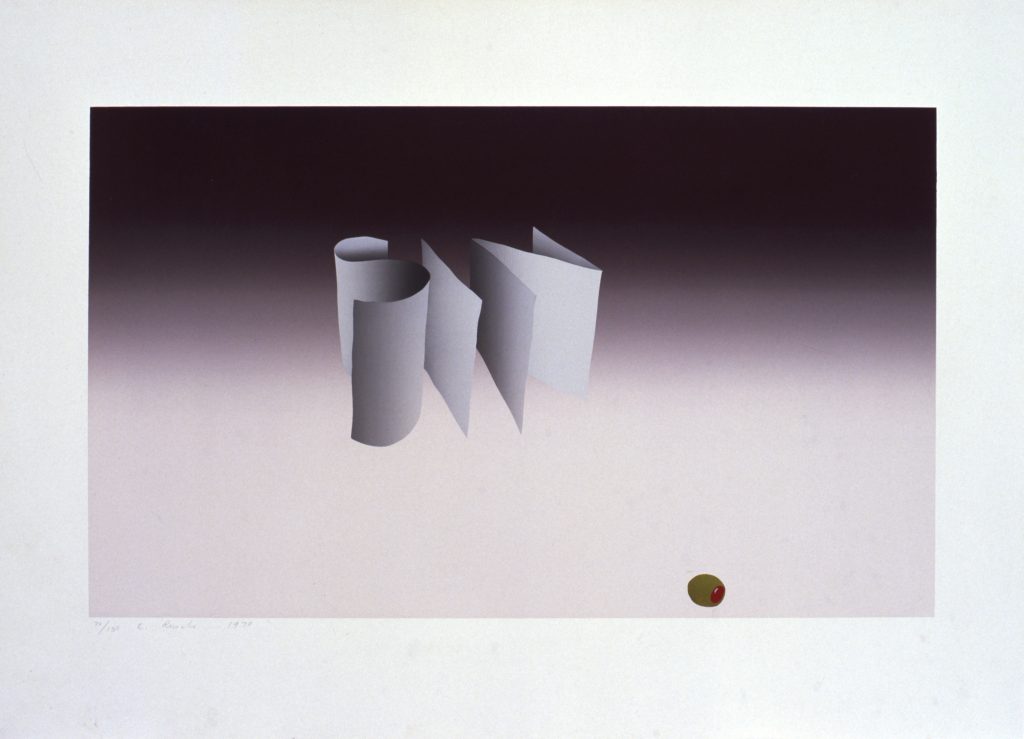 "Ed Ruscha: OKLA is the first exhibition to examine Ruscha's work within the context of his formative years in Oklahoma. While historically his work has always been closely associated with Los Angeles, his artistic sensibility was shaped by his midwestern upbringing. This exhibition traces the roots of his art in Oklahoma and the American heartland."

Schwartz said.
Ed Ruscha: OKLA at Oklahoma Contemporary Arts Center February 18th -July 5th, 2021 oklahomacontemporary.org
Categories
Tags