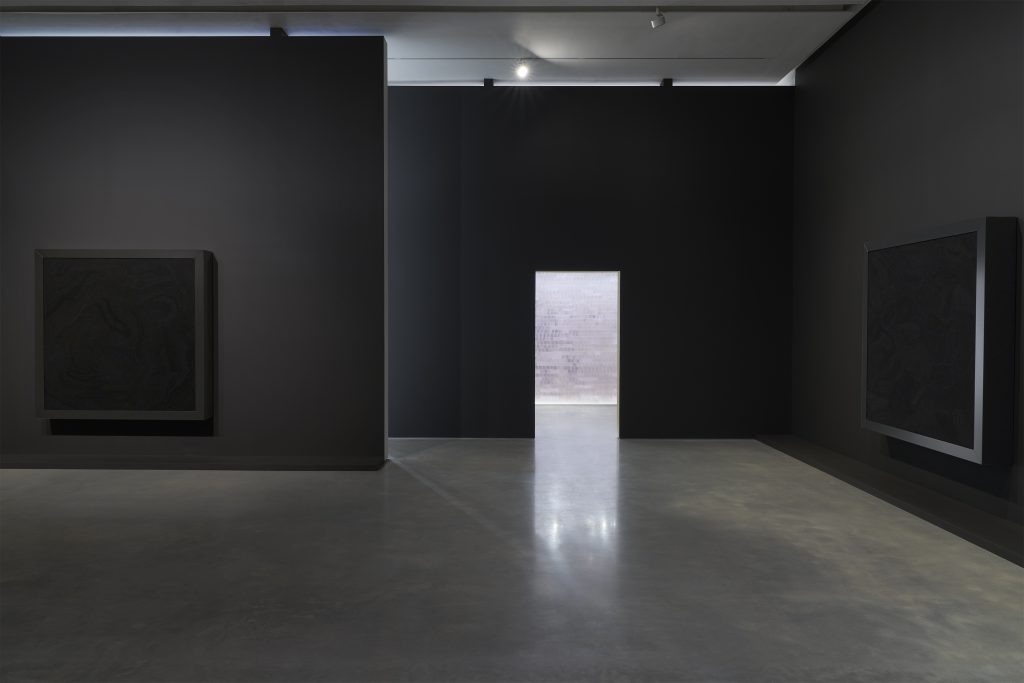 The Brooklyn based artist is known for her sculptures and installations: massive, interrupting, and urgent works made of glass, plastic, acrylic, etc.  Donovan makes a spectacle out of the everyday, puts the mundane in the spotlight, turns the blatantly ordinary into the extraordinary — her secret? Using everyday objects to create something that demands to be put on display. In 2005, Donovan used tons of plastic cups to configure the work, "Untitled (Plastic Cups,)" in her first solo show with PACE Gallery. Donovan still revels in this medium, and for a good reason. In this latest show , large installations made of ordinary materials radiate across the space and their light particles bounce and reflect off of translucent masterpieces. 
Donovan doesn't stop here, though. The exhibition also features a new body of work—drawings. The artist coats pieces of metal in ink and presses them onto the paper, forming complicated patterns and gradients. Each work, to a varying degree, displays a complex and beautifully separate, yet still intertwined, contrast of light and dark. All the while, a clear purposefulness and care is maintained as to not discard, or even lose, the shades of grey in between.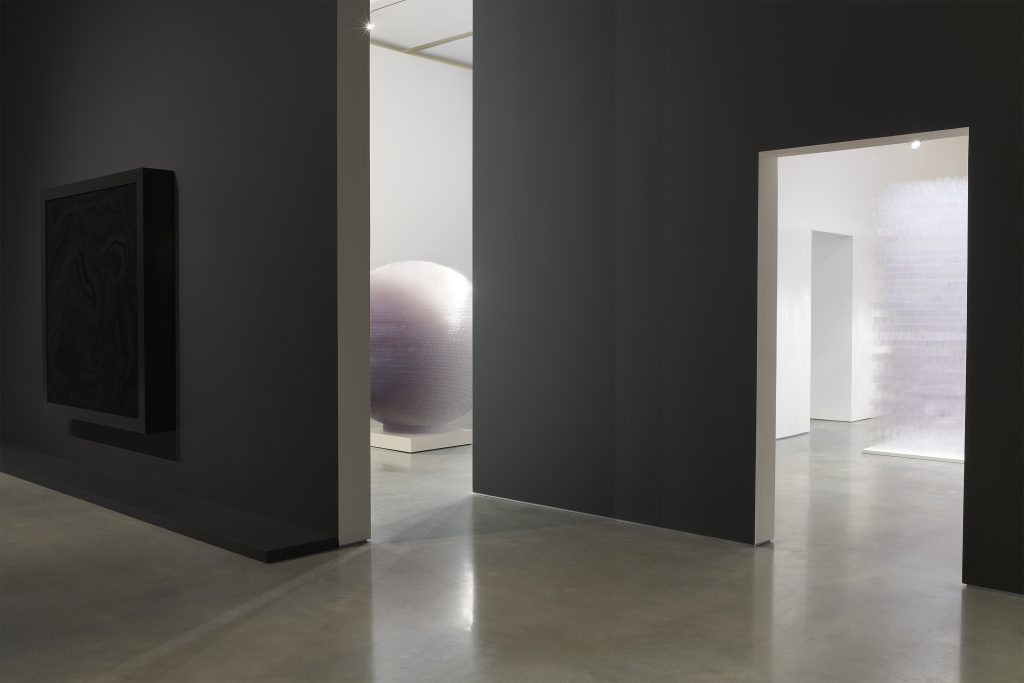 Though they are not massive works of sculpture, each artwork still has to be built. The artist just uses different materials— colour (or lack thereof), lines, patterns and forms. Donovan cultivates a pulsing disparity between black and white, and then brilliantly commits this energy to the paper. Drawings line the exhibition's walls, (some can be viewed online as well) and lucky exhibition-goers are presented with final efforts of the laborious process. We are allowed to indulge in the blurred lines, even encouraged to sit and stare at each drawing for as long as we like.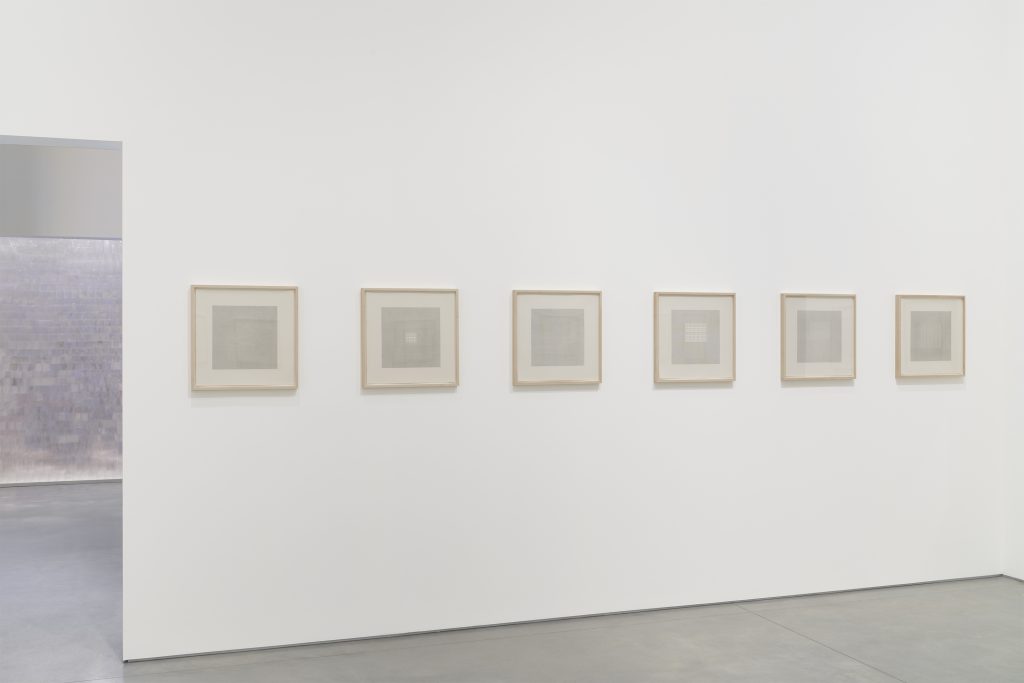 Bravo to Donovan; Works on paper may not serve as her go- to medium, but in the short time the exhibition has been open (virtually and in the flesh) it's proven to be a resounding success. In fact, all of the drawings have sold.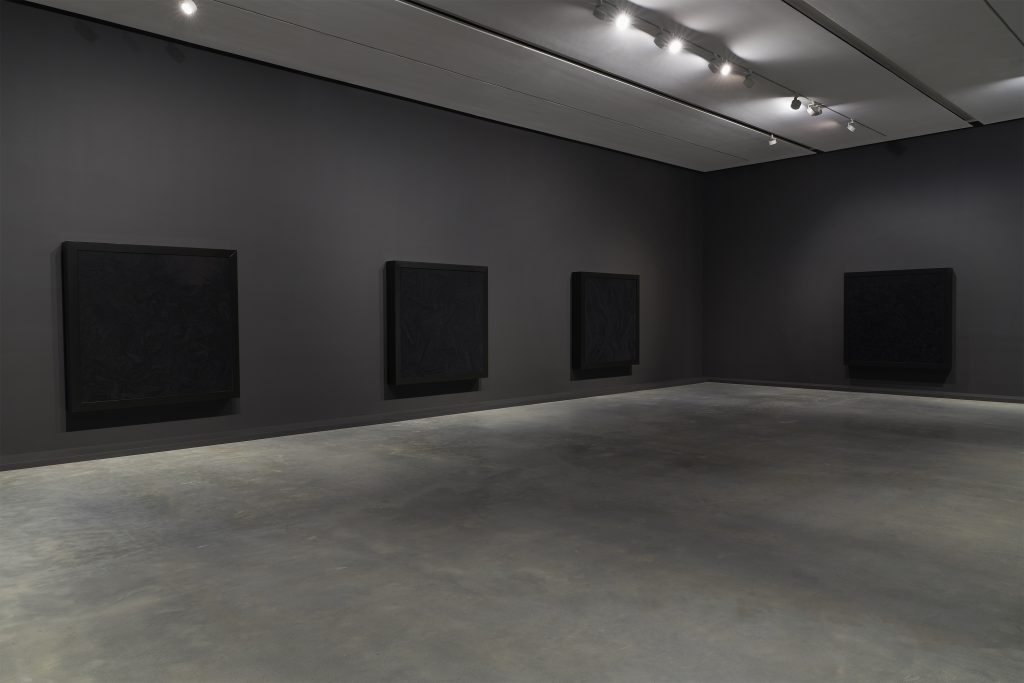 I, for one, cannot wait to finally see the exhibition in person, and as usual, if you are in or around NYC, I hope you'll join me. Alternatively, head to Pace gallery's website, enter your email, and you are given access to a selection of the works— Enjoy! 
Tara Donovan: Intermediaries PACE 540 West 25th Street, New York through March 6th 2021

Categories
Tags