Edible gifts make the perfect gift option for all the foodies who love treating their taste-buds with delectable food items. This gifting idea is much on the rise today. Many ventures are designing some of the most good-looking and delicious edible gift items that you can buy for several occasions.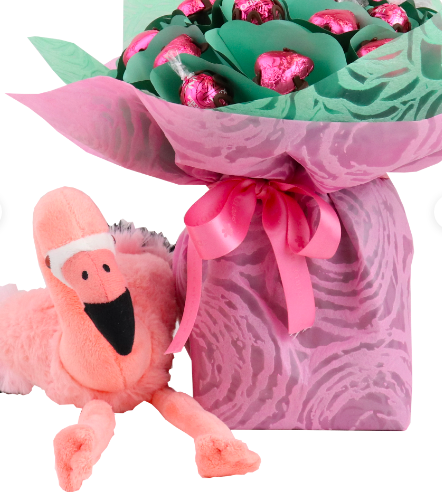 You can find the best edible gifts for your loved ones at the various online and offline gift stores. Some of these gift stores even customise these gifts according to your requirement. Are you still racking your brains searching for the best edible gift for your loved ones? Here are the top five options to choose from.
A basket of fruits:
You can never go wrong with this edible gift idea for your loved ones, especially when they are particular about the food they eat. Fruits are healthy, tasty, and detoxifying. Hence, why not gift this basket to your fitness-enthusiast friend on their birthday? A fruit basket makes a fine gifting choice for other occasions such as house-warming parties, baby showers, etc.
While you are shopping for the best fruit basket for your loved ones, make sure to include all the seasonal fruits in the arrangement. Furthermore, make sure that the presentation of such a fruit basket is gift-like.
A gourmet hamper:
A gourmet hamper makes the perfect gift idea for all the fancy lads and ladies who love to binge on food that is tasty as well as healthy. Gourmet hampers include the best snacks perfect to kill your pangs of hunger. The markets are full of fancy gourmet hampers that include a variety of edibles such as chips, cookies, chocolates, nuts, healthy munchies, dips, and whatnot.
A gourmet hamper may cost you a little more than other edible gift items. We suggest you not cut corners, especially if you want to create a lasting impression on your loved ones.
Assorted dried fruits:
Another exotic edible gift you can present to your loved ones for their special occasion is a box full of assorted dried fruits. As against dry fruits, dried fruits make a very unique gifting idea to use for a variety of occasions.
Pick a good-looking box and decorate it with a trail of all the exotic dried fruits such as dried apricots, figs, strawberry, kiwis, prunes, dates, peaches, pineapples, cherries, and blueberries. Assorted dried fruits are sold like hotcakes. Buy them before anybody else does.
An edible bouquet:
An edible bouquet or a chocolate bouquet makes an excellent choice for your sweet-toothed friend. Chocolates are loved by one and all, and you can always use them as a gifting option for people of all age groups. Edible chocolate bouquets are made using different types of chocolates – milk chocolate, dark chocolate, and white chocolate, and others.
Some of these bouquets also include ready-made chocolates that are arranged in different bouquet designs. You can get these chocolate bouquets customised as per your preference and surprise your loved ones with this sweetest preparation.
Cakes and Pastries:
No sweet tooth will ever say no to cakes and pastries. Bake a cake for your dear one or order it online – cakes and pastries make a desirable edible gifting idea for any foodie. Choose from among a variety of flavours or pick their favorites.
Even if you are away from them, you can send these cakes and pastries online by ordering them from the best online bakeries. Pair this gift with a flower bouquet or a gift card for an additional hint of love.
Jerky Gift Box
Indeed, this men's gift box comes very 'manly' better than any other edible presents in the market. Bringing out his masculine side with this jerky is perfectly brilliant for he can savor each bite while he's into deepest emotions about your love and affection. Making every passionate moment between you and his extra special with a loving gesture of handing him a nice edible gift. Manly Man Co! offers various shapes, flavors, and sizes. The perfect gift for the man of your life who loves meat.
Parting Thoughts:
Many edible wonders can be used in your gifting endeavours. Such gift items make an excellent and affordable gift choice. Your loved ones will surely savour the above-listed edible gifts to their heart's content.
Categories
Tags